---
Review of Isabel Marant Spring 2022 Fashion Show
Je m'en fou… in a good way
By Erin Hazelton
Since the dawn of her first collection (which was in 1994), Isabel Marant has been creating the quintessential wardrobe of irreverent, too-cool-to-care Parisiennes… and the women who want to look like them.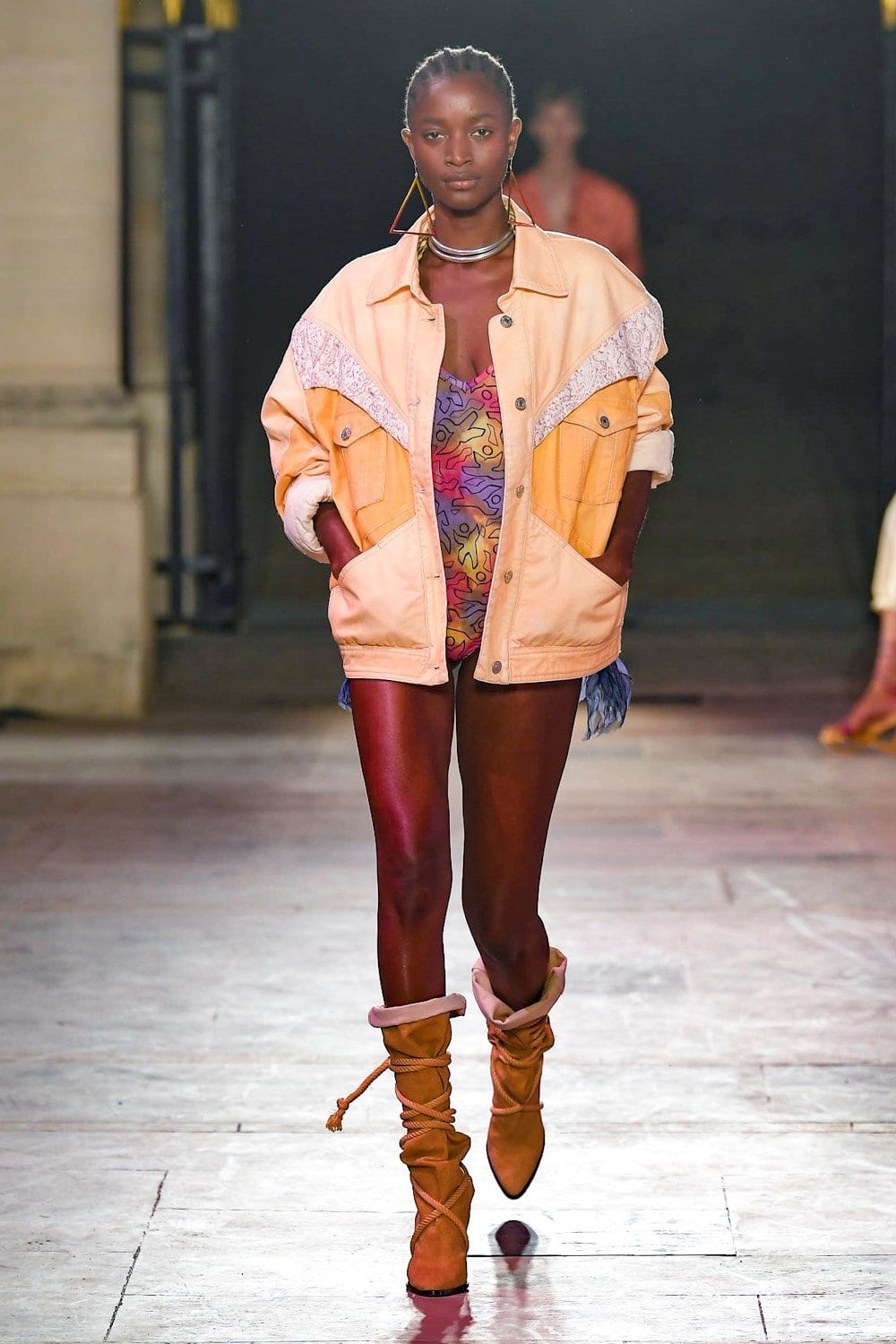 Marant makes the kind of clothes you accessorize with messy hair, a cigarette, and a lipstick-stained wine glass.
Trousers you push into tall boots, but don't push in so far that they lie flat. The goal is to look disheveled; like you are rushing to get somewhere because you were busy doing something worthy of making you late.
Marant's Spring/Summer 2022 collection was no exception. Finger on the 2000's Trance music pulsing in the air, Marant sent models strutting through a rave-like set in the Palais Royal in wooden high heels and platforms, clothes, light, airy, sporty and bright… think silk printed jumpsuits (a signature style), low slung jeans and crop tops, windbreakers, easy silk dresses, and overalls with ruffled lace tops. It felt masterful, like Marant had done it before even, the silhouettes harkening back to her early years, the late '90s/early 2000s,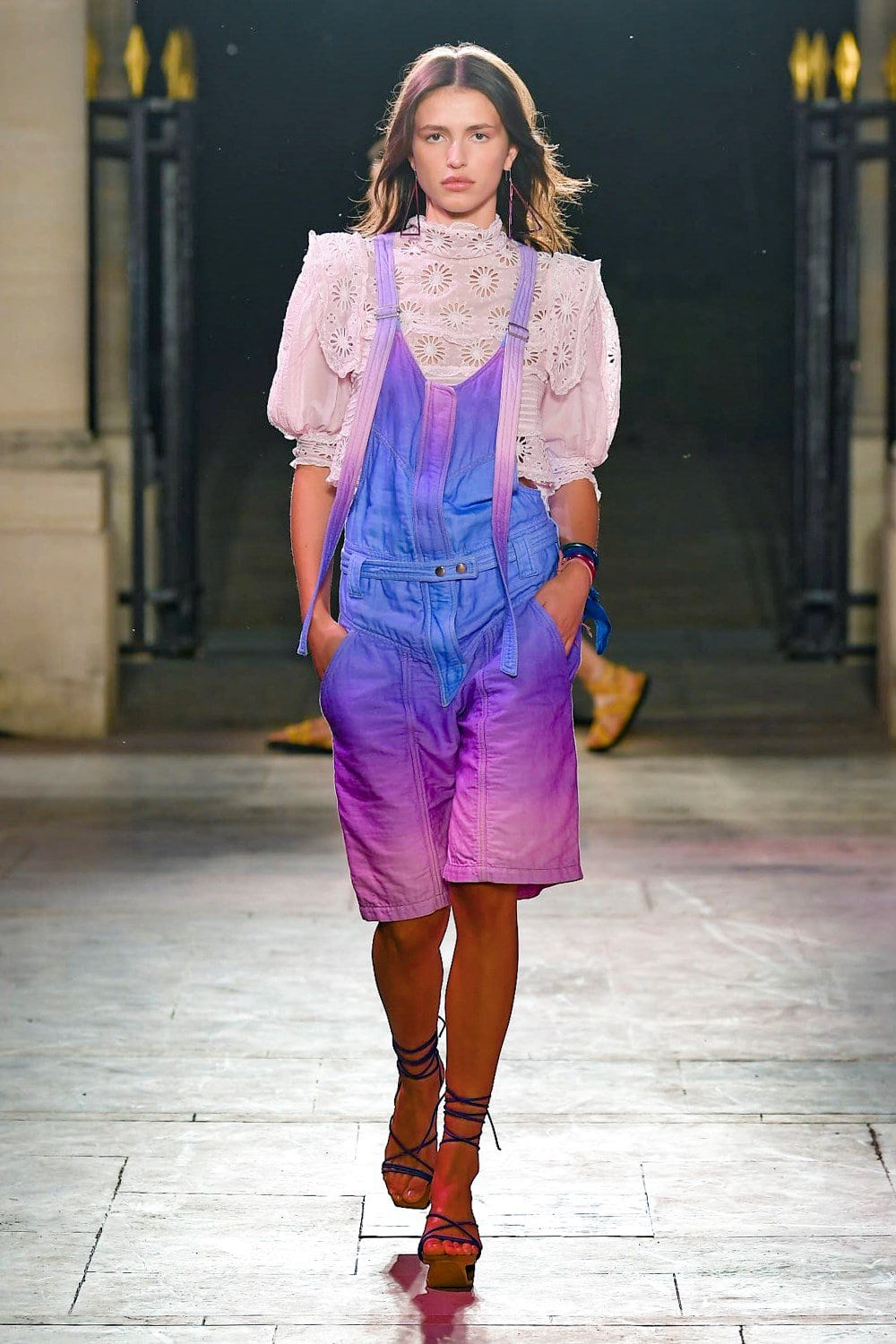 but these looks were fresh takes on old favorites, not literal translations.
There were looks with a completely new feel, like a floral dress-like coat worn over bathing suit-short shorts and a '90s-style, multi-colored heathered sweater paired with might be easiest described as "Robinhood" boots, though the boots felt "vintage" Marant for certain. A sweet, long white lace dress worn open over loose, white silk "track pants," also felt fresh, cool and feminine. As did another two-piece floral ensemble that though sweet in print, had plenty of sex appeal with it's low-slung pants and cropped-high, shoulder-baring top.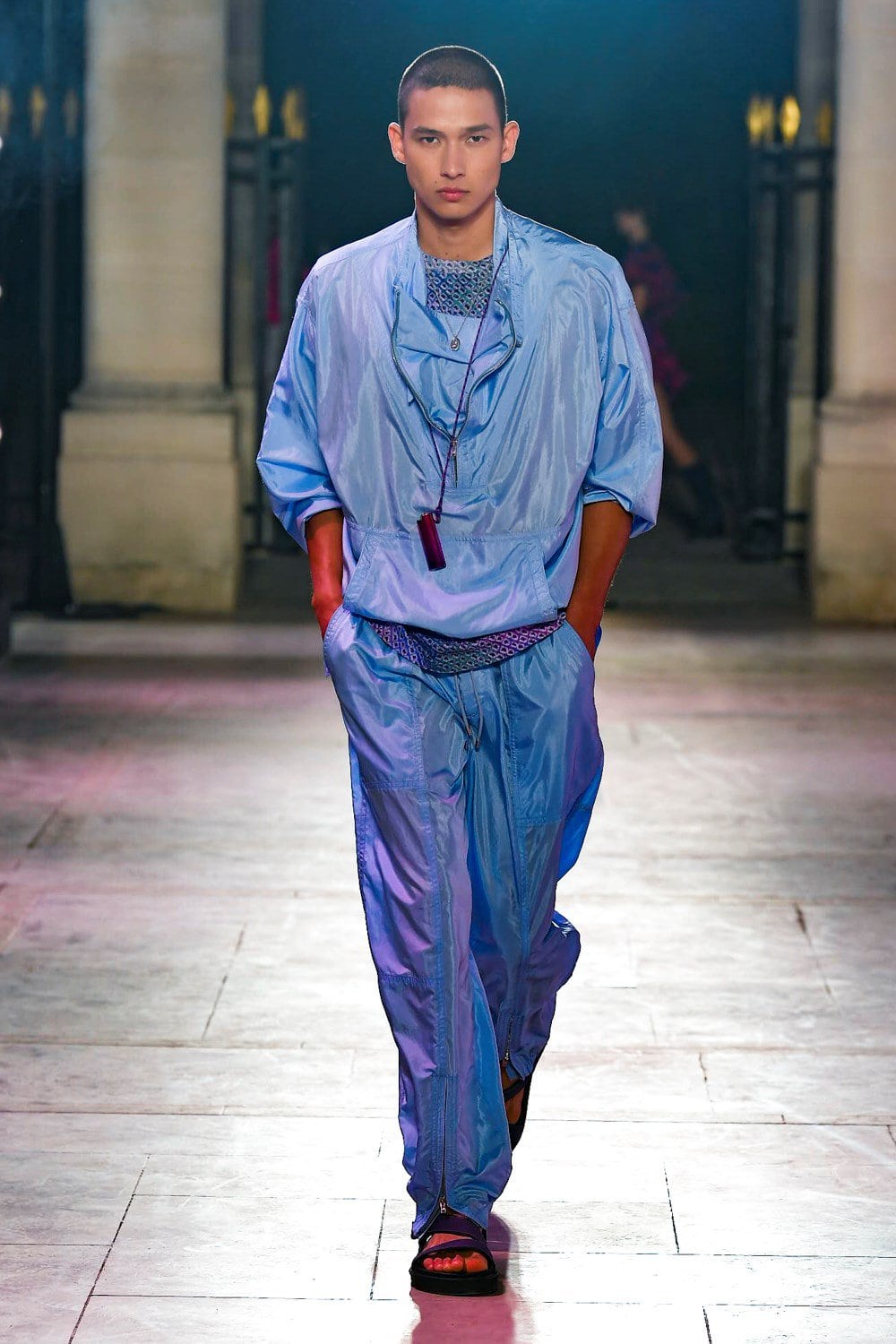 Not to be overlooked, Marants' men's looks were also plucked from the same era as the women's collection, the turn of the century, when men (especially French men) loved to don matchy-matchy track suits. These latest renditions, however, were cut more like suits, or made iridescent . And there was even a striped jumpsuit for men that wasn't terrifying.
As usual, Marant brought energy and a je m'en fou attitude that she may not have created (it's in French women's blood), but she's certainly a master of.
---