Review of J.W. Anderson 'The Bumper' Spring 2022 Ad Campaign by Creative Director Jonathan Anderson and Photographer Conor Cunningham with Talent Charli XCX
Charli XCX stars in a colorful new campaign for J.W. Anderson highlighting the brand's new Bumper bag and mule for Spring 2022. The pop star is lensed by photographer Conor Cunningham.
Appearing in a medley of bright colors and shifting hairstyles, Charli embodies the Bumper's bold personality and plethora of color combinations and style possibilities. Through layered production and editing, Cunningham's simple studio portraiture of the star is transformed into energetic and playful compositions that see her interact with other versions of herself: growing to gigantic size, she holds a tiny Charli in the palm of her hand, or is in turn dwarfed by gigantic clones of the Bumper bag.
With a simple visual concept made endlessly fun and a smart choice of star, the campaign is a bold and bright way to welcome expressive summer style.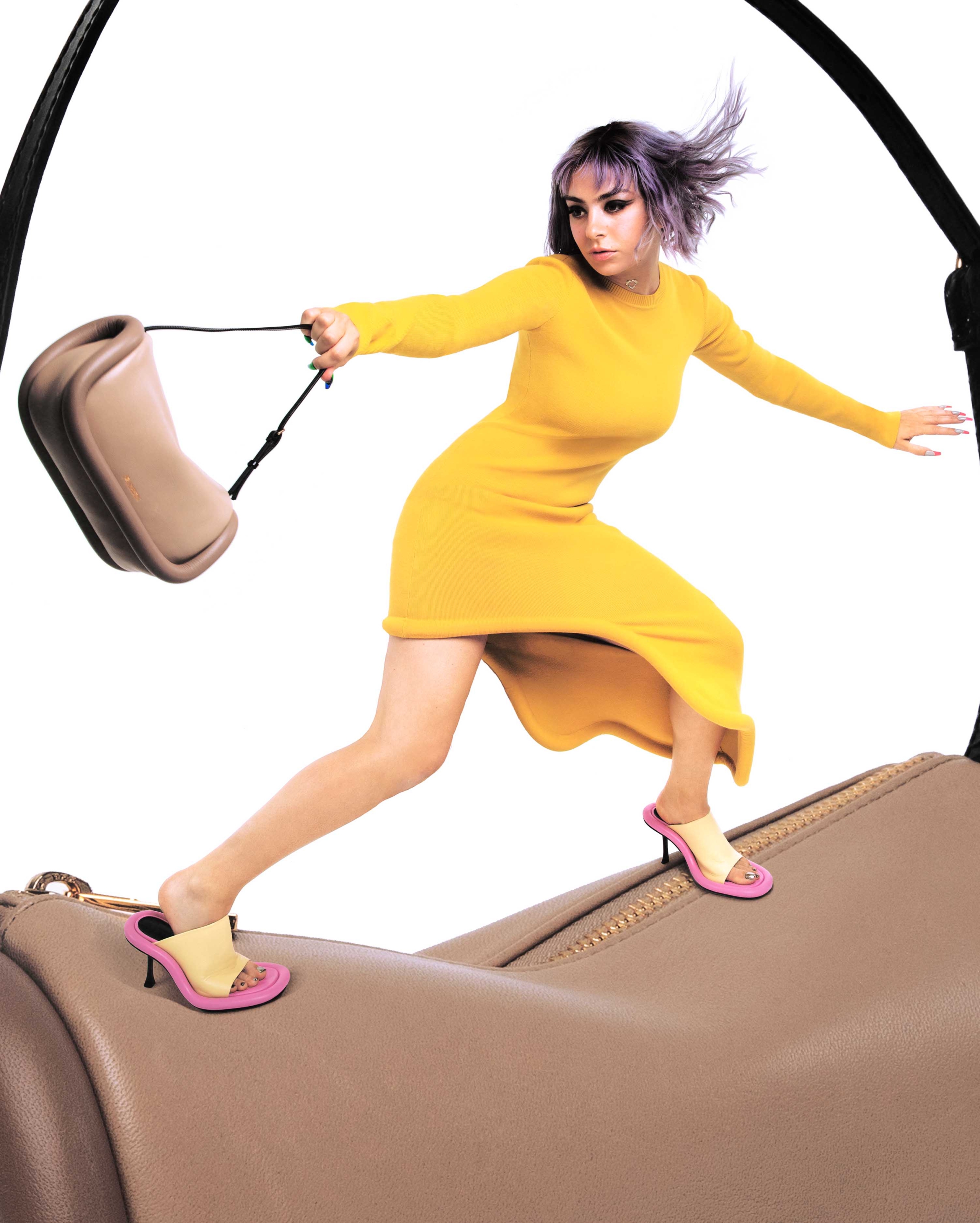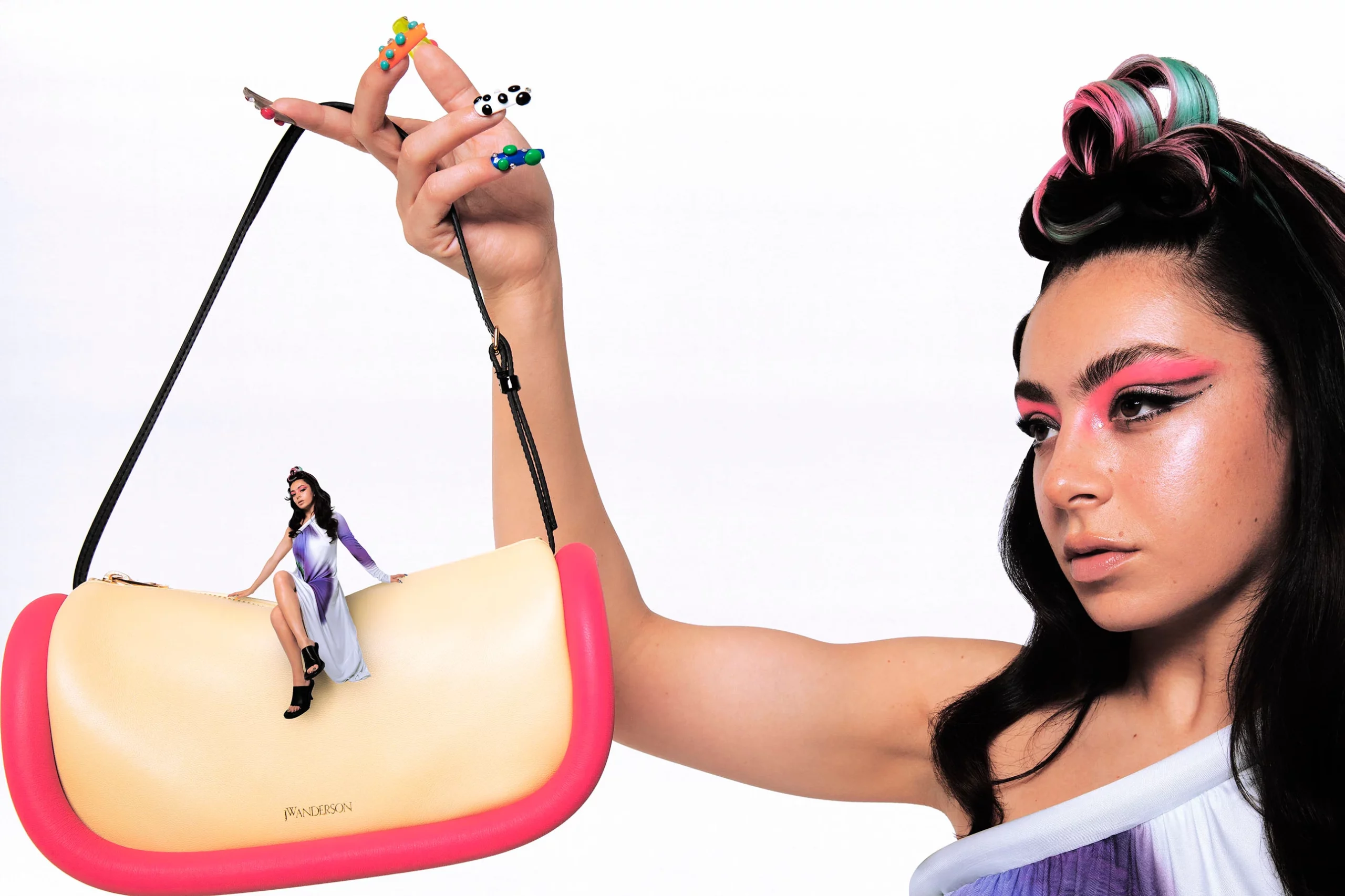 J.W. Anderson Creative Director | Jonathan Anderson
Photographer | Conor Cunningham
Talent | Charli XCX
Stylist | Benjamin Bruno
Hair | Nicole Kahlani
Makeup | Danielle Kahlani
Manicurist | Juan Alvear
Production | Photobomb Production

---