---
Review of Jason Wu Collection Spring 2023 Fashion Show
Lingerie Fashion is Back Nineties-style
By Constance C.R. White
Jason Wu wants to bring attention to the kind of artisans, dressmakers, seamstresses and patternmakers that energized American fashion four to five decades ago.
We know Americans can market well or distribute goods over thousands of square miles. This bears no questioning. But when we think of high quality, well-made clothes and skillful craftspeople, let's be honest, for many shoppers, Italy or Paris still come to mind. Depending on what it is, even China sometimes gets a nod these days.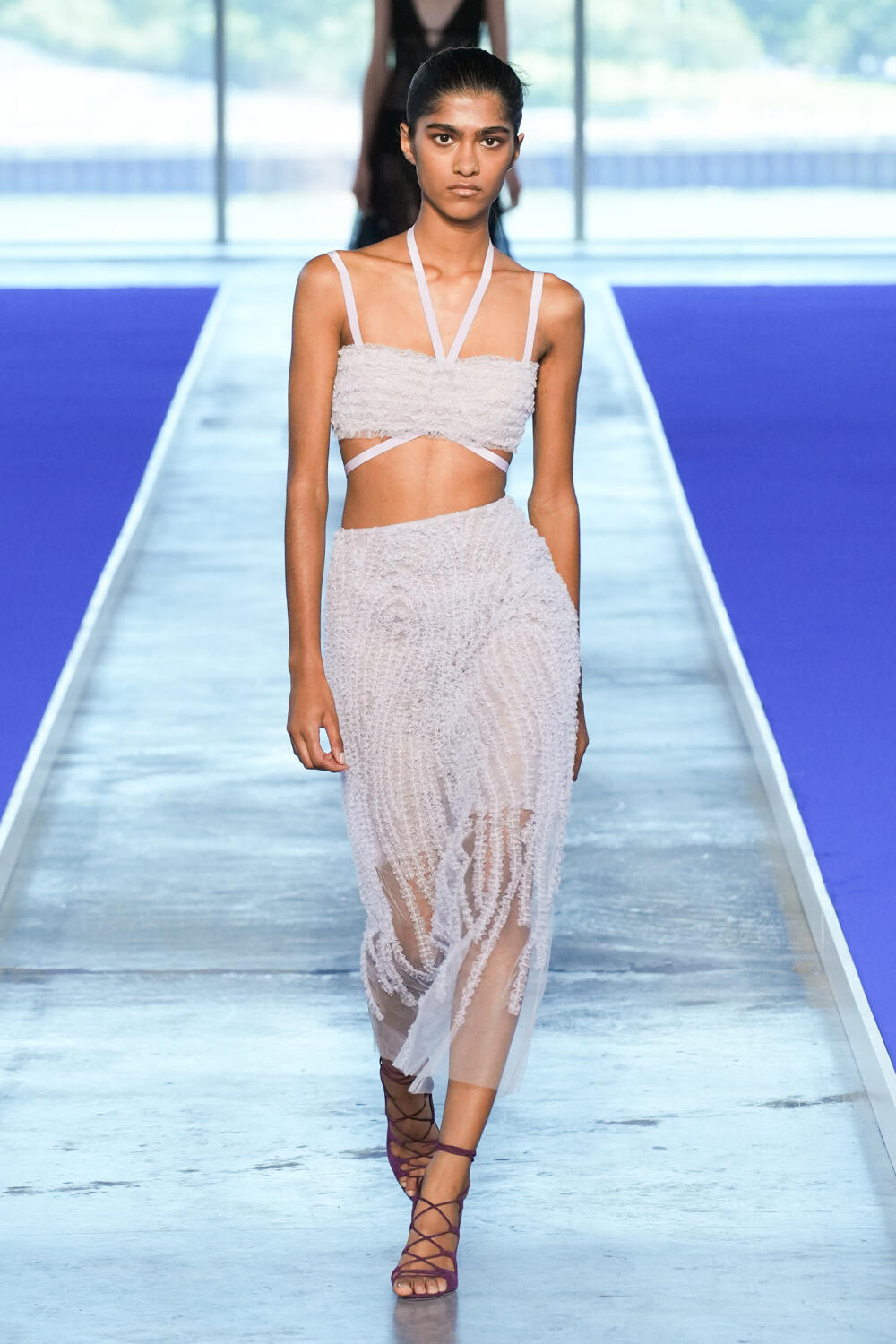 Someone needs to keep the flag flying for American fashion and Jason Wu just might be the guy to do it.
Wu thought he'd make his point with his collection. He made it in America. Several pieces he designed required exacting work. Then he chose designs that showed off that work.
The return to developing American craftsmanship has come in fits and starts in the past few years. From time to time, people, especially the local and national governments, make pronouncements and even put some muscle into developing fashion's infrastructure of highly skilled makers. USA-made has been a hallmark of president Joe Biden. There was a time when this idea flourished in fashion. Wu is not alone in working to revive it.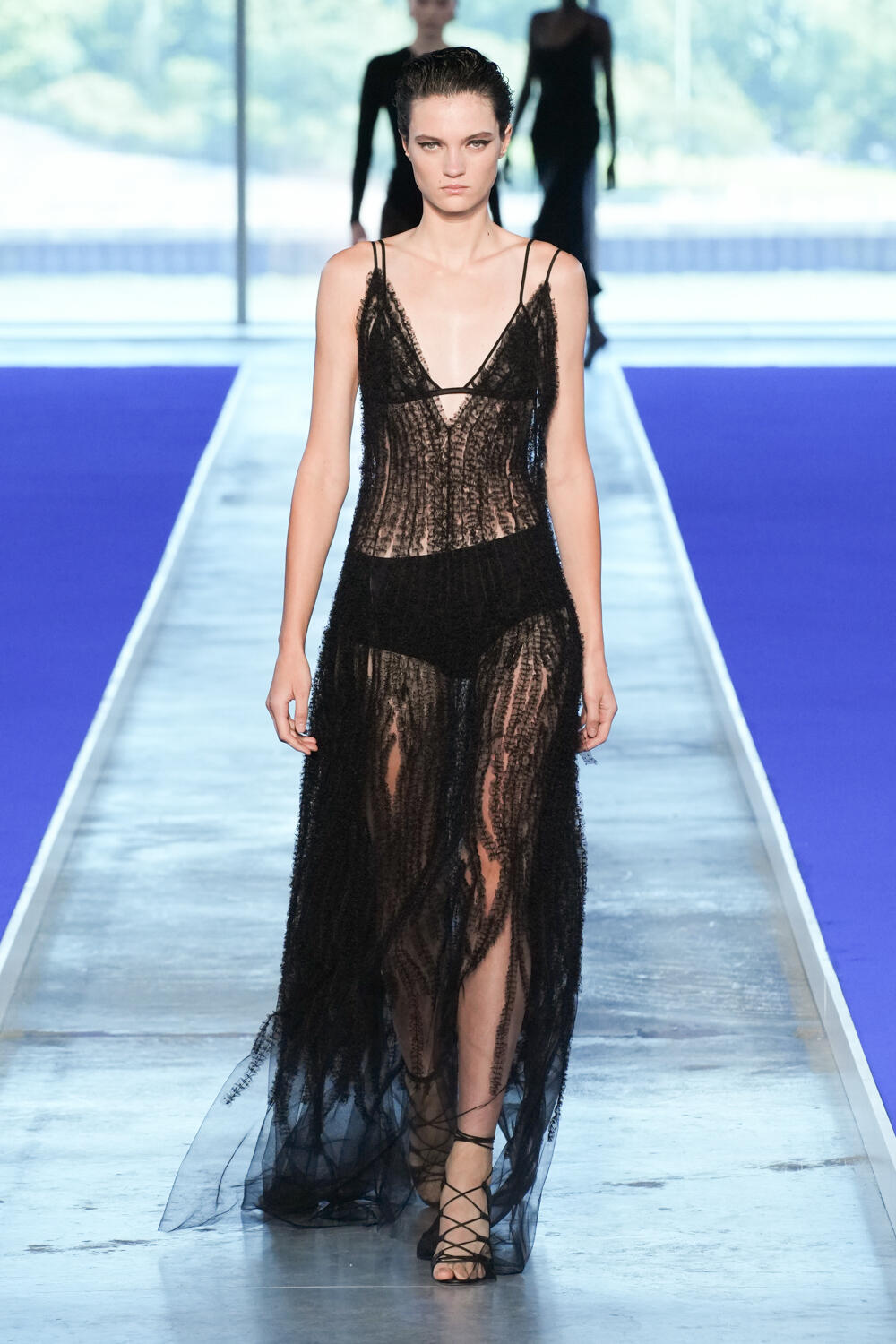 Indeed, it's worth noting that the push parallels the general social trend toward buying local, and promoting sustainability by utilizing more artisanship and small-batch producing.
Wu was inspired by designers of the recent past who made it big, making it in America. He had in mind some of America's big guns of the 20th century, especially the Nineties. Then, American fashion was ascendant with global names who had Seventh Avenue blood running through their veins. "Bill Blass did it. Donna Karan did it. Calvin. They all made great clothes here," said Wu. "I want to bring that back again."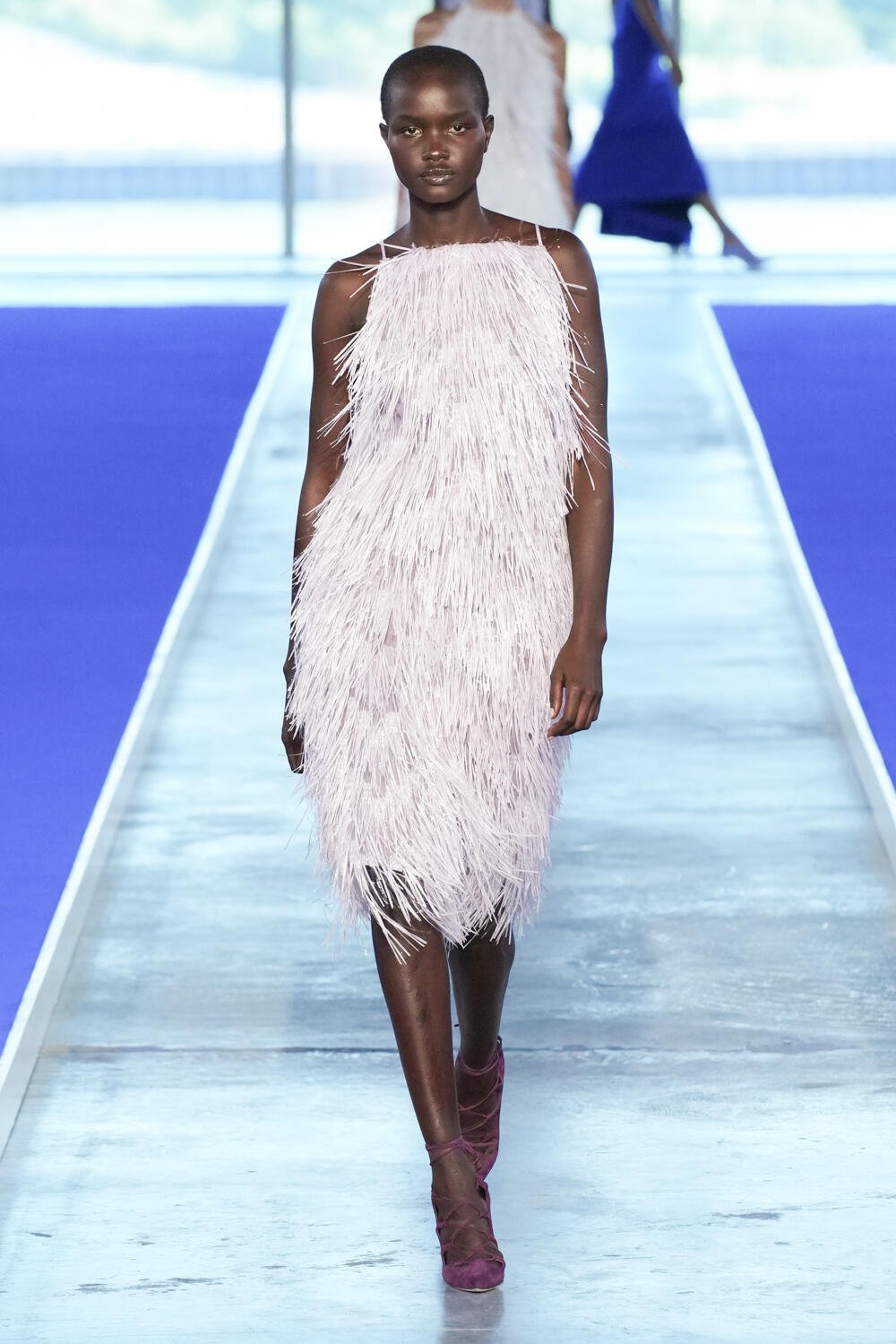 He did, convincingly. Sheer dresses were delicately beaded. Some had feathery eyelash embroidery. He painted with a light palette of pinks, white, lavenders and some stronger hues like cobalt blue. A transparent lavender number billowed lightly while revealing the kind of structure that goes into dresses like this to give them volume and structure.
A great deal of the collection including dresses and jackets, was rendered in see-through lightweight fabrics bringing slips and panties too out in the open.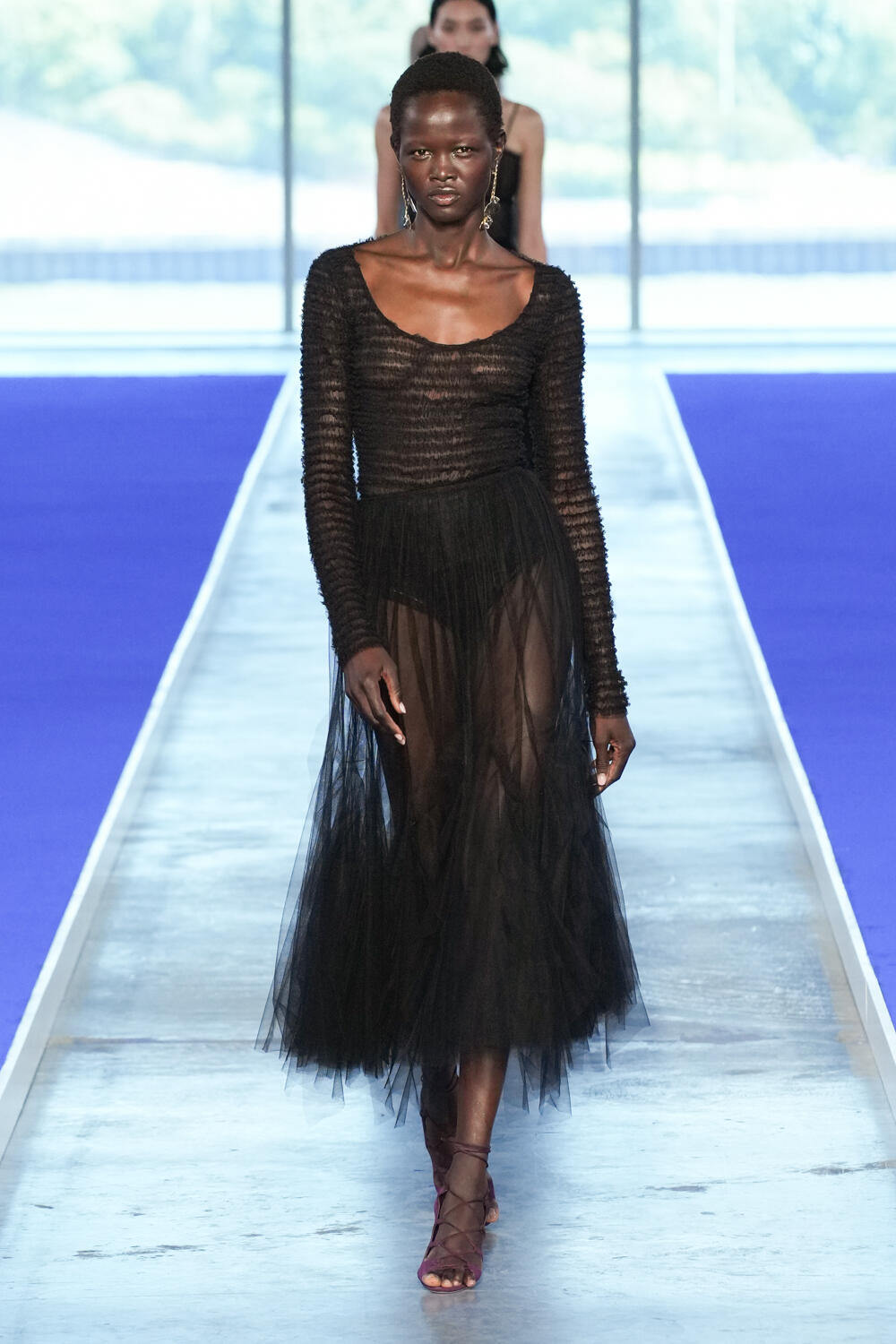 As actor Regina Hall greeted the designer backstage wearing one of his black ruched pants looks, she gave the kind of exuberant assessment that celebrities do so well. "What did I like?," she said. "I loved it."
---