---
A new campaign from Jil Sander invites six different perspectives to explore one idea of space.
For their Fall 2020 campaign, husband-and-wife creative-director duo Lucie and Luke Meier invited six photographers – friends and past collaborators – to capture the collection and frame from their perspective the ideas that inform the Meiers' work. Though each photographer brings their own style and perspective in having total creative control over their work, the results do not at all feel like six different campaigns. Instead, the campaign feels beautifully cohesive, with each individual photographer's work functioning like a movement within one symphony.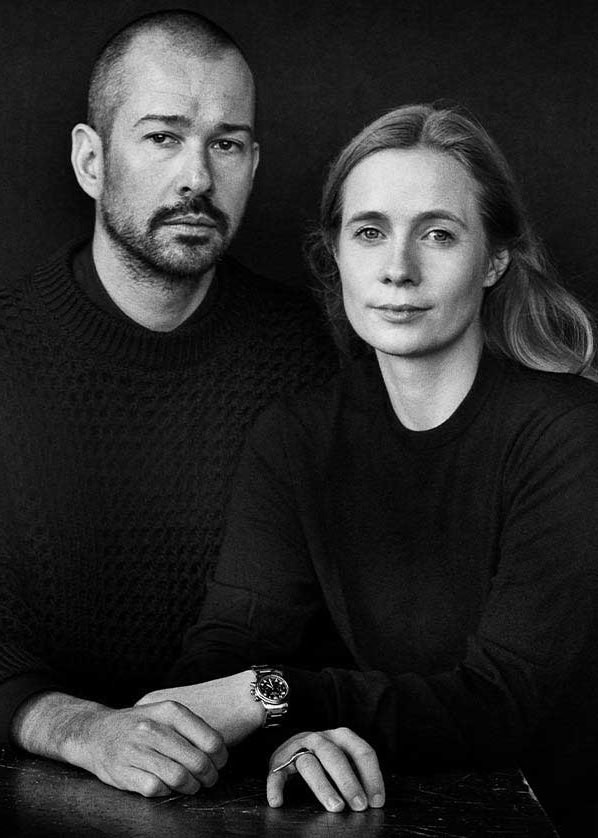 We are pleased by the fact that Anders, Olivier, Stephen, Chris, Lina, and Mario have accepted our invitation to work on a project together, somehow handing over to us the authorship of the whole work. It is a declaration of real trust and of a genuine desire to share. The result perfectly captures our intentions and the honesty of each individual's commitment and work.

– Lucie and Luke Meier, Creative Directors Jil Sander
Each photographer's work seems characterized by a subtle attention to space and the way things occupy it. Stephen Kidd uses low-frame-rate film to focus on the ephemeral forms fabric takes as it blows in the wind. Chris Rhodes taps into a sort of monomaniac idolatry by reverently centering his compositions around a single object. Olivier Kervern and Anders Edström evoke a feeling of nostalgia for the present with fragmentary and emotional portraits.
This campaign forms the first part of an ongoing collaborative project for Jil Sander initiated by Lucie and Luke, which will eventually be collected into a book. With such an artistic first round of results, it's easy to see why the Meiers recognize this as so much more than just an advertising campaign. It is also a cool way to make a sort of circular product image for the brand. The couple is both muse and curator; their own work serves as the inspiration for a much larger body of work by many artists, which then in turn is again unified by the Meiers. We can't wait to see what's next.
Jil Sander Creative Director | Lucie and Luke Meier
Creative Director | Heiko Keinath
Photographers | Anders Edström, Olivier Kervern, Chris Rhodes, Lina Scheynius, & Mario Sorrenti
Video | Stephen Kidd
Models | Nanako Oka, Mai Esström, & Mary Fray
---