---
Jil Sander is making a push for unisex fashion with its new collection, Jil Sander+.
The new collection, which hearkens to the label's Uniqlo collaboration collection J+ only in name, is inspired by nature and activities outside of the city like trips to the sea or countryside or hiking. Creative Directors Lucie and Luke Meier draw from their experiences in nature for the collection as well. As children, Lucie and Luke took trips to the mountains to ski, snowboard, and hike, all of which influence the collection.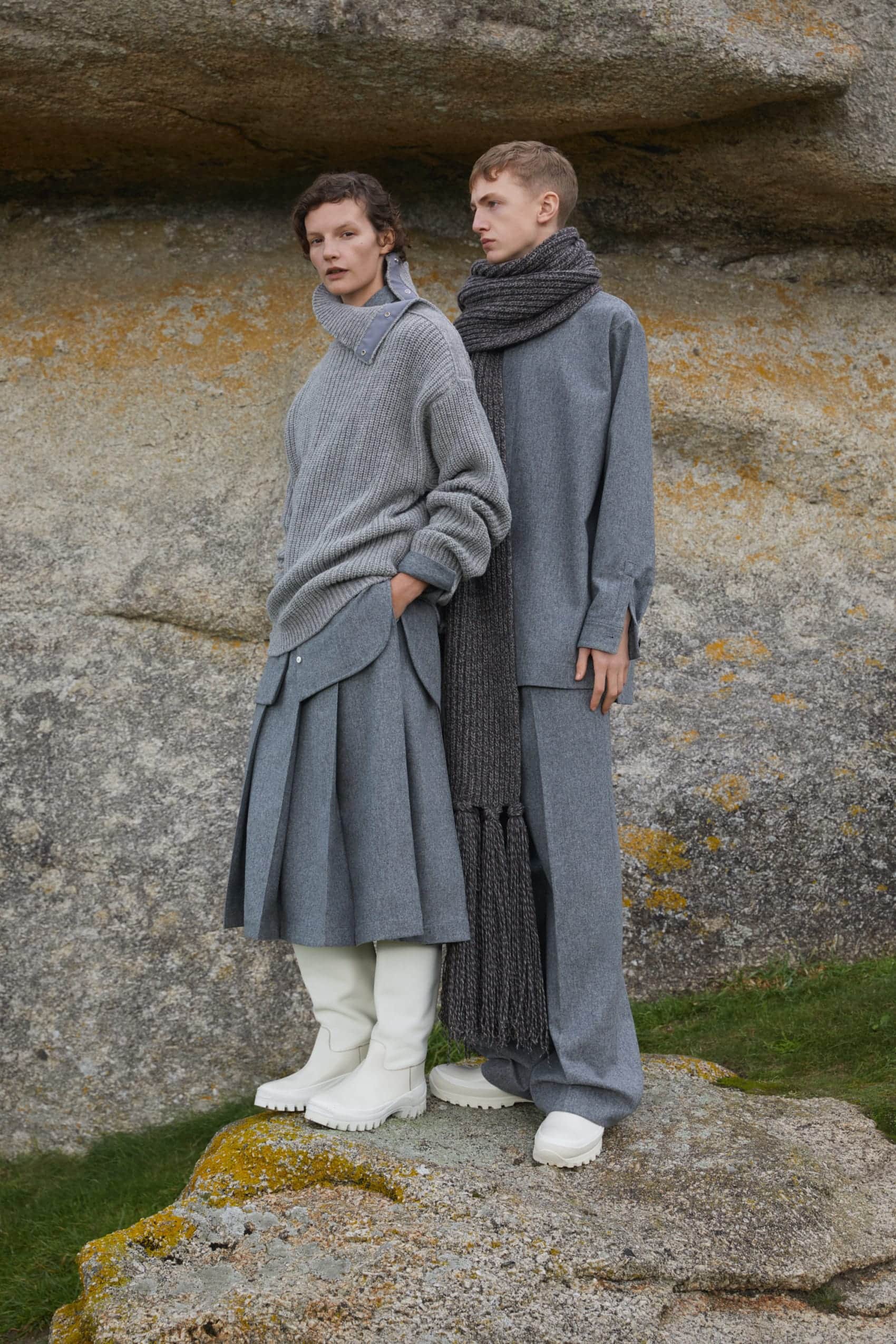 Jil Sander+ is comprised of Arctic down jackets, capes, parkas, trench coats and packable outerwear in performance fabrics, a denim line crafted from materials sourced from Japanese mills, knitwear in recycled cashmere, and accessories such as mohair blankets and travel bags.
The mission for the duo is pure design and high-level functionality. Part of this is why the label tapped Mackintosh to collaborate on a capsule collection utilizing bonded rubberized fabric.
The new collection is introduced at a high point for outerwear. Puffer jackets in particular have been in demand and on trend in the street for a few winter seasons, and a publication in the past posed the question of if luxury outerwear is the next 'it' category.
In addition, producing a unisex collection for the label is wise, considering that more labels today are going genderless. Not to mention Jil Sander has a long history with tailoring that blurred gender lines. Jil Sander+ is a natural extension and progression of the label's narrative.
---