Review of Jimmy Choo Spring 2023 Ad Campaign by Jimmy Choo Creative Director Sandra Choi with Photographer Carlijn Jacobs with model Kendall Jenner
The momentum for Y2K inspired collections shows no signs of slowing, as the era continues its dominance over fashion, film, and music, fuelled by a generation of digital-first consumers who live on social media.
Jimmy Choo's Spring 2023 campaign is part of the 'Time to Dare' series, which sees the brand pair with campaign star, model Kendall Jenner, for the second time, photographed by Carlijn Jacobs.  Celebrating the transformative power of fashion, this seasons collection leans into a hyper-feminine look which ramps up the concept of high-octane glamour. Inspired by superheroines, Jenner looms large on a New York City rooftop as if ready to transform and answer the call of a high-fashion emergency.
Denim provides the canvas for a logomania branding exercise, with the JC monogram used across both its Diamond Talura 100 stiletto shoes and Varenne Avenue Quad handbag, which will appeal to those who follow and fangirl over Jenner and the products she endorses.
Utilising New York's city skyline as a backdrop adds a super-charged gravitas to the campaign, with Jenner striking a powerful pose evocative of the party girls who ruled the city in the early 2000s. A time that the brand hopes to recapture and capitalise on with this optimistic Spring 2023 campaign.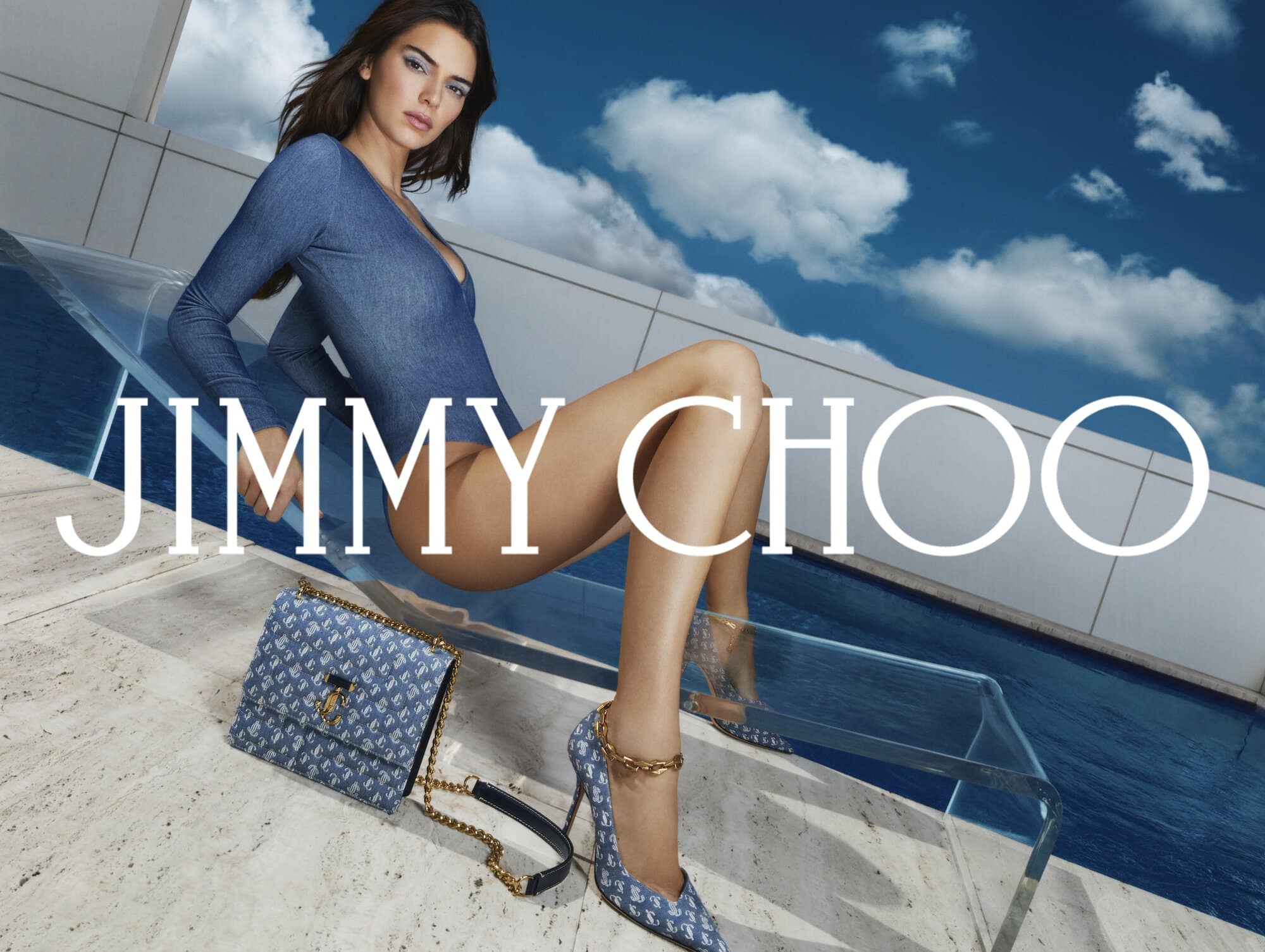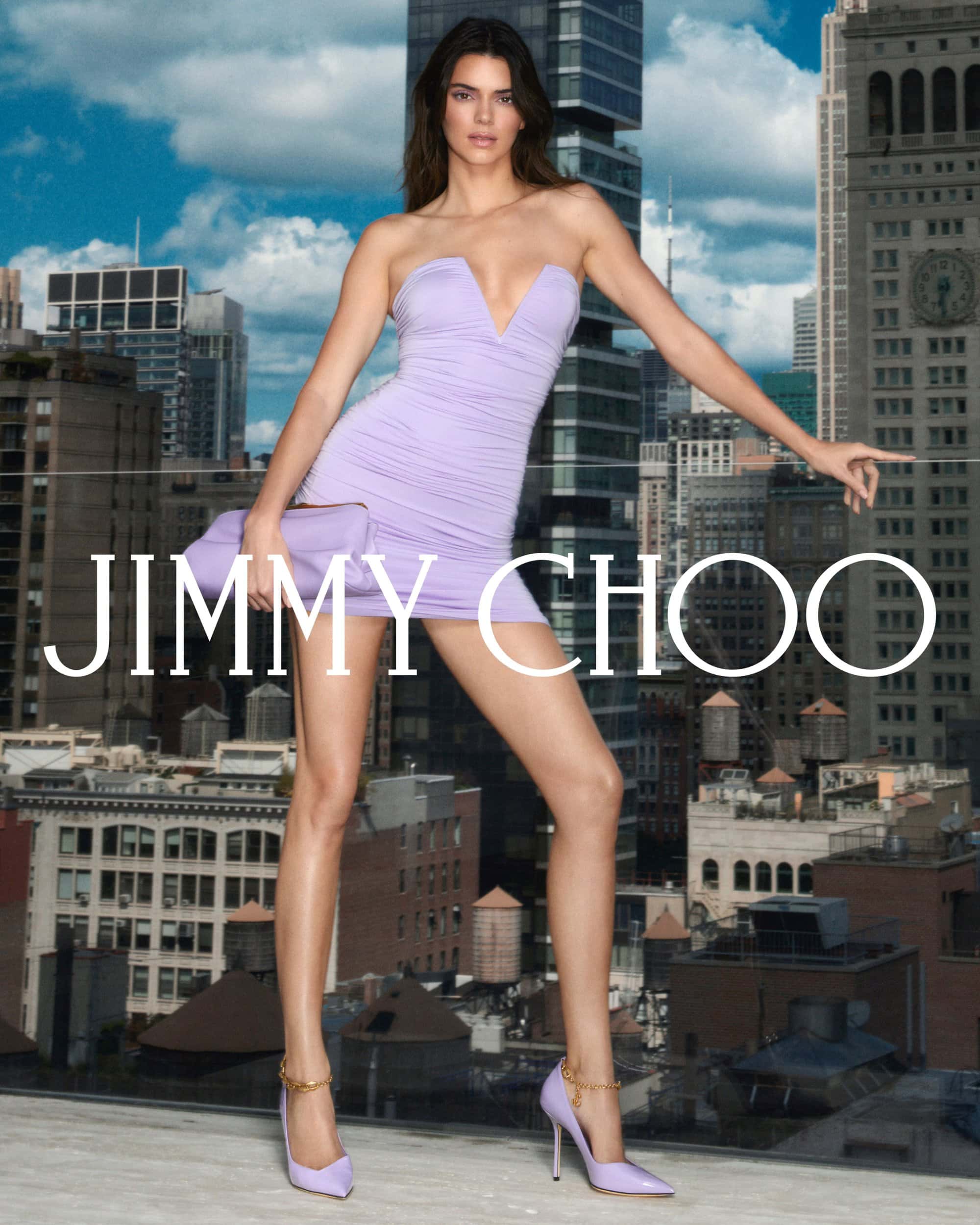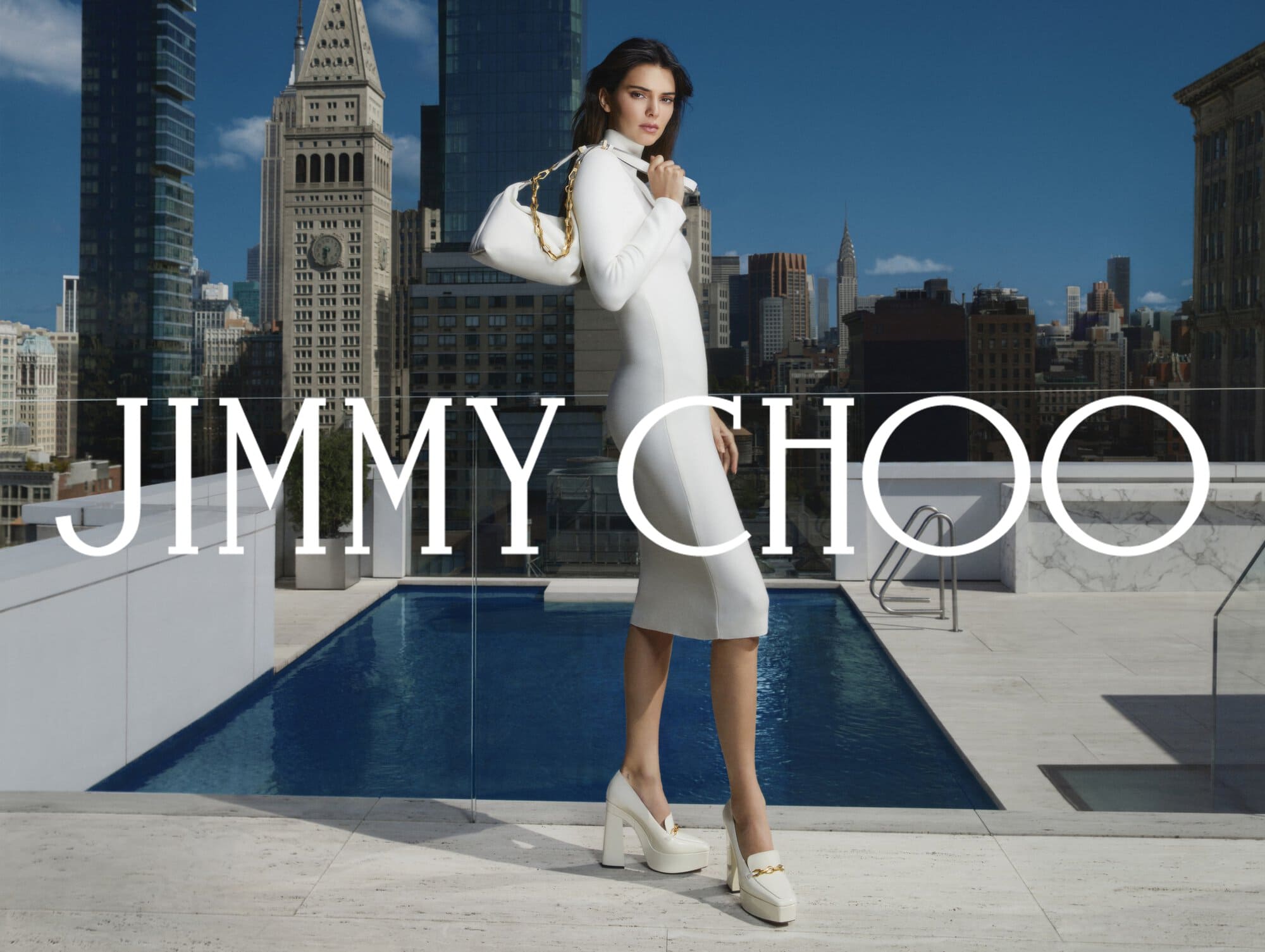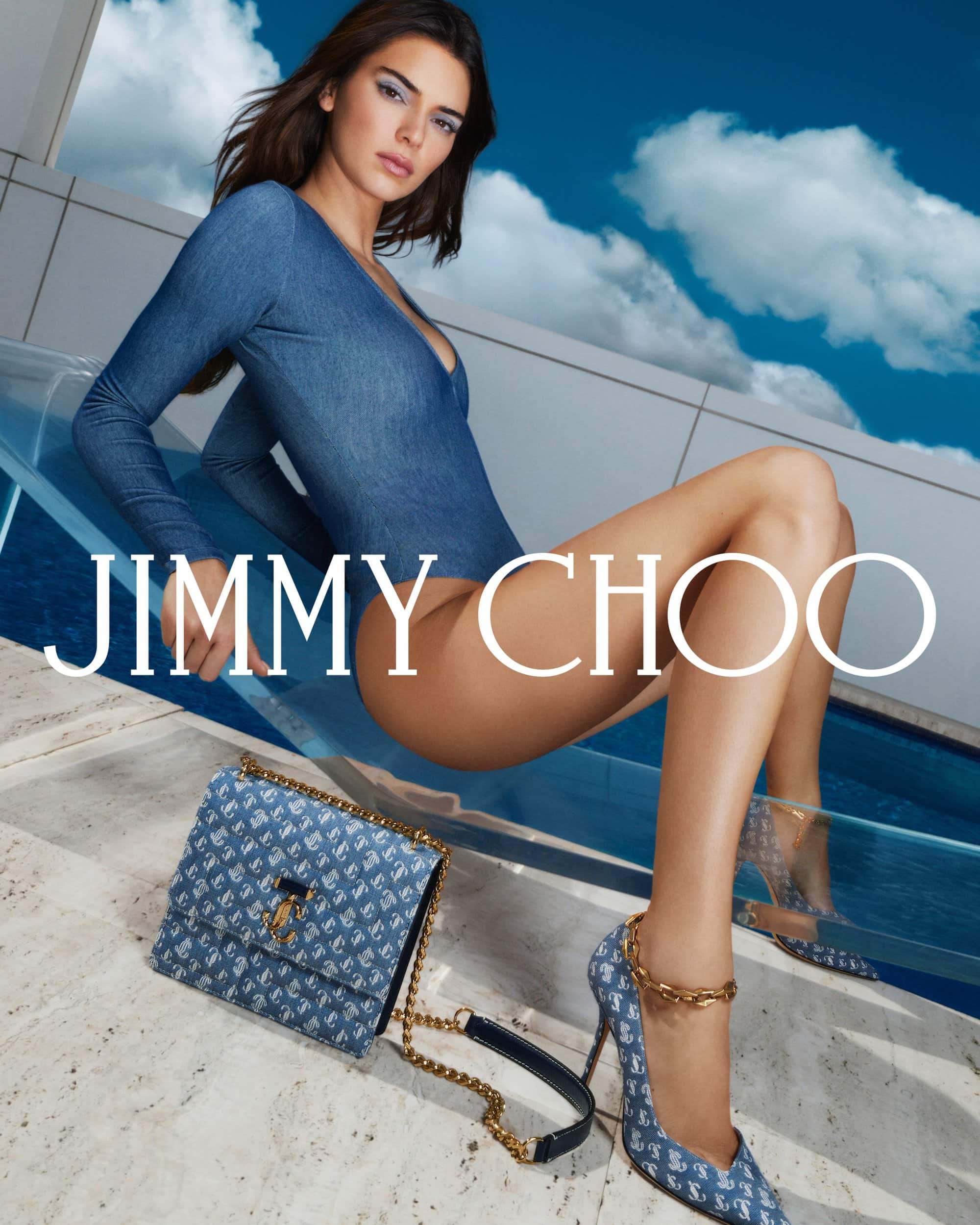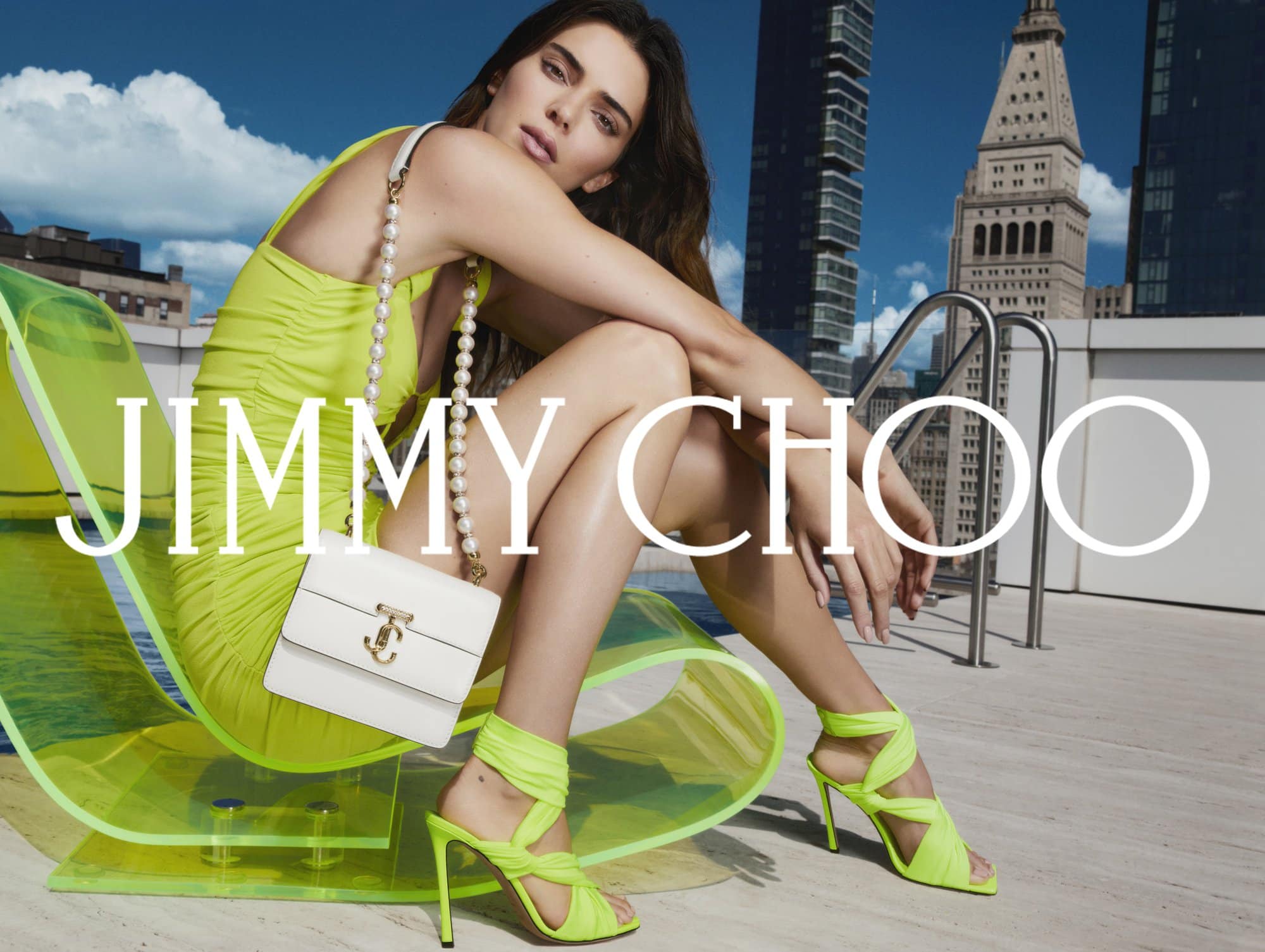 Jimmy Choo Creative Director | Sandra Choi
Video Director | Paul McLean
Photographer | Carlijn Jacobs
Model | Kendall Jenner
Stylist | Katie Burnett
Hair | Mustafa Yanaz
Makeup | Mary Philips
Manicurist | Mary Soul
Set Designer | Heath Mattioli
Production | The Production Club

---