Review of Jimmy Choo Winter 2022 Ad Campaign by Photographer Dan Beleiu with model Barbara Palvin
Jimmy Choo has unveiled its first ever Snow Capsule collection for Winter 2022, with a new campaign shot by photographer Dan Beleiu. The campaign, like the collection itself, was inspired by the glamor, dynamism, and playful proportions of vintage sportswear.
Jimmy Choo is the just the latest of many brands who have introduced ski capsules over the last few winter seasons, a trend that seems to be de rigueur today. Many of them have been inspired by vintage sportswear and, as most of these brands don't have a history of outfitting for winter sports and much winter-sportswear looks pretty similar, the challenge is standing out from the pack. Especially since Jimmy Choo is known for primarily shoes, and sometimes accessories, but not clothing, the move seems a bit like it's just playing to the trend.
The campaign's fake-snow setting doesn't do much to convey the kind of heart, humor, or genuine play to brand identity that would have been needed to elevate the release of the capsule and show why this is a meaningful move for the brand now. Casting a professional skier (Louis Vuitton did it with Eileen Gu) could have also been a smart move. Though sporty and stylish, it doesn't quite have the warmth it may need to make it through the competitive winter months.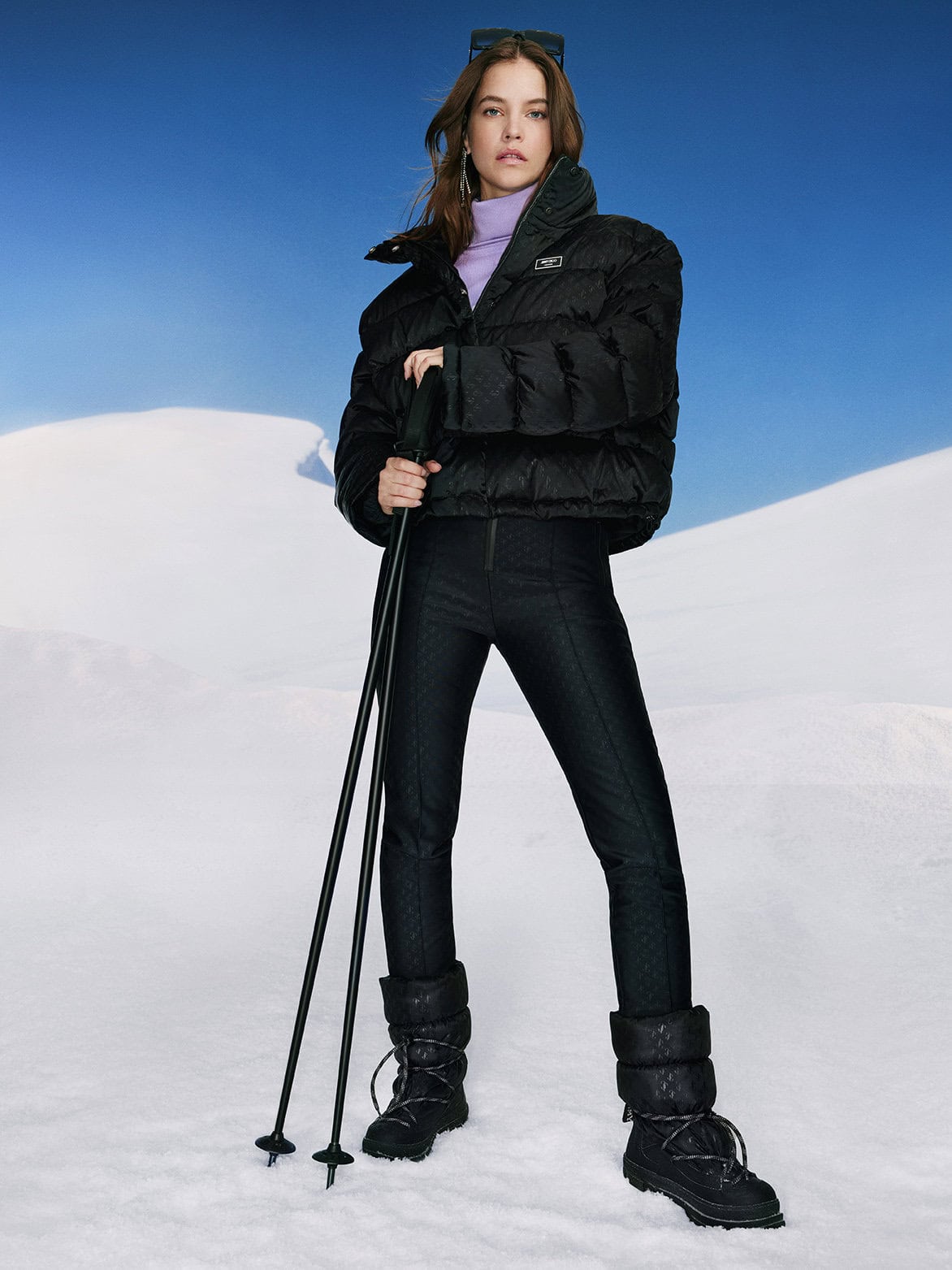 Photographer | Dan Beleiu
Videographer | Raquel Couceiro
Models | Barbara Palvin
Stylist | Eliza Conlon
Hair | James Rowe
Makeup | Hadeel Tal
Manicurist | Aliya Johnson
Set Designer | Georgina Pragnell
---