---
In the echelons of fashion, public relations, and show production, there are but a handful of firms that have the creative vision, strategic experience, and quality of execution to help houses navigate today's dynamic fashion landscape. Julie Mannion, Co-Chairman of Creative Services at KCD, has been at the helm of one of those firms for 30 years, and along the way helped houses like Louis Vuitton, Marc Jacobs, Versace, Tommy Hilfiger, Coach, and others to grow globally. On the eve of another season of fashion shows, The Impression's Kenneth Richard sat to discuss with Julie her passion for the industry, partnering, new media, a killer team, and New York Fashion Week.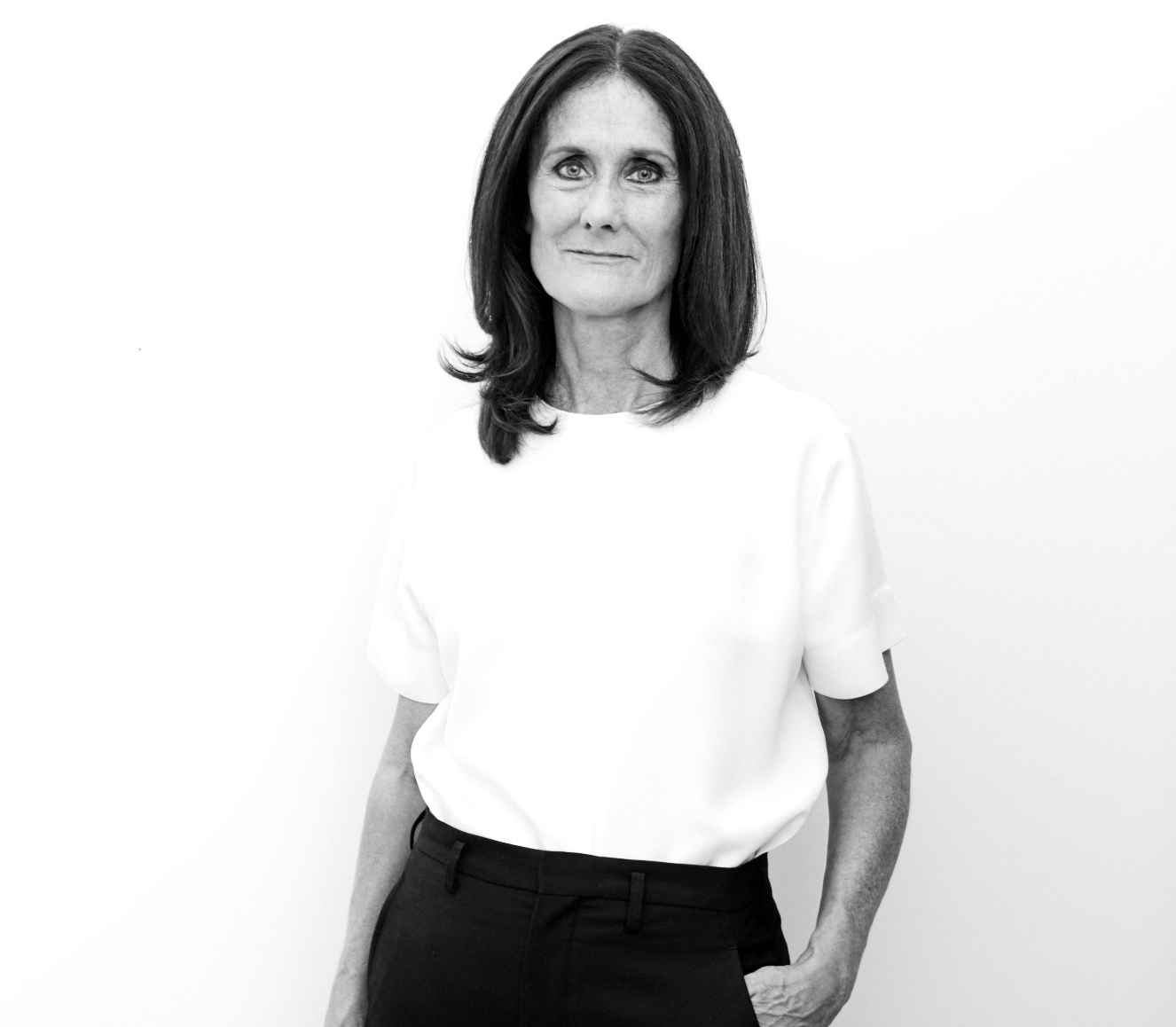 Kenneth Richard: Julie, nice to see you before the chaos of all the shows. Appreciate the time. So how did you start in this industry as a show producer?
Julie Mannion: I started with Kezia Keeble and Paul Cavaco as a stylist assistant. That was my first job ever and with the only company I've worked for.
I had moved to New York and wanted to be a fashion editor and was interviewing at Condé Nast and Heart. Through a family friend, I got Kezia's name. I kept calling Kezia, and they said 'We definitely want to meet you, but we are working late, we are at a shoot, we are doing this and that.' I guess it was luck and timing. Kezia's assistant had just quit, so they called me and asked if I wanted to start Monday. I had been in New York all of six days, but I started as a stylist assistant and worked for them for years.
It was probably the best training I've ever had in my life. Kezia and Paul were amazing. We worked with everyone, every major photographer and every shoot. As an assistant you were like the one-man band – you did everything. You went on all the shoots. You worked with all the talent. You returned everything. You billed for it. You really got hands-on experience with the clothing.
Kezia and Paul were at the forefront of the whole stylist movement. That really did not exist before as a career, and they took it to another level. Then, as stylists started evolving, going from doing editorials to doing advertising shoots, we started working with designers to style and produce fashion shows. Kezia and Paul let me do some styling, and that hands-on training was invaluable to me.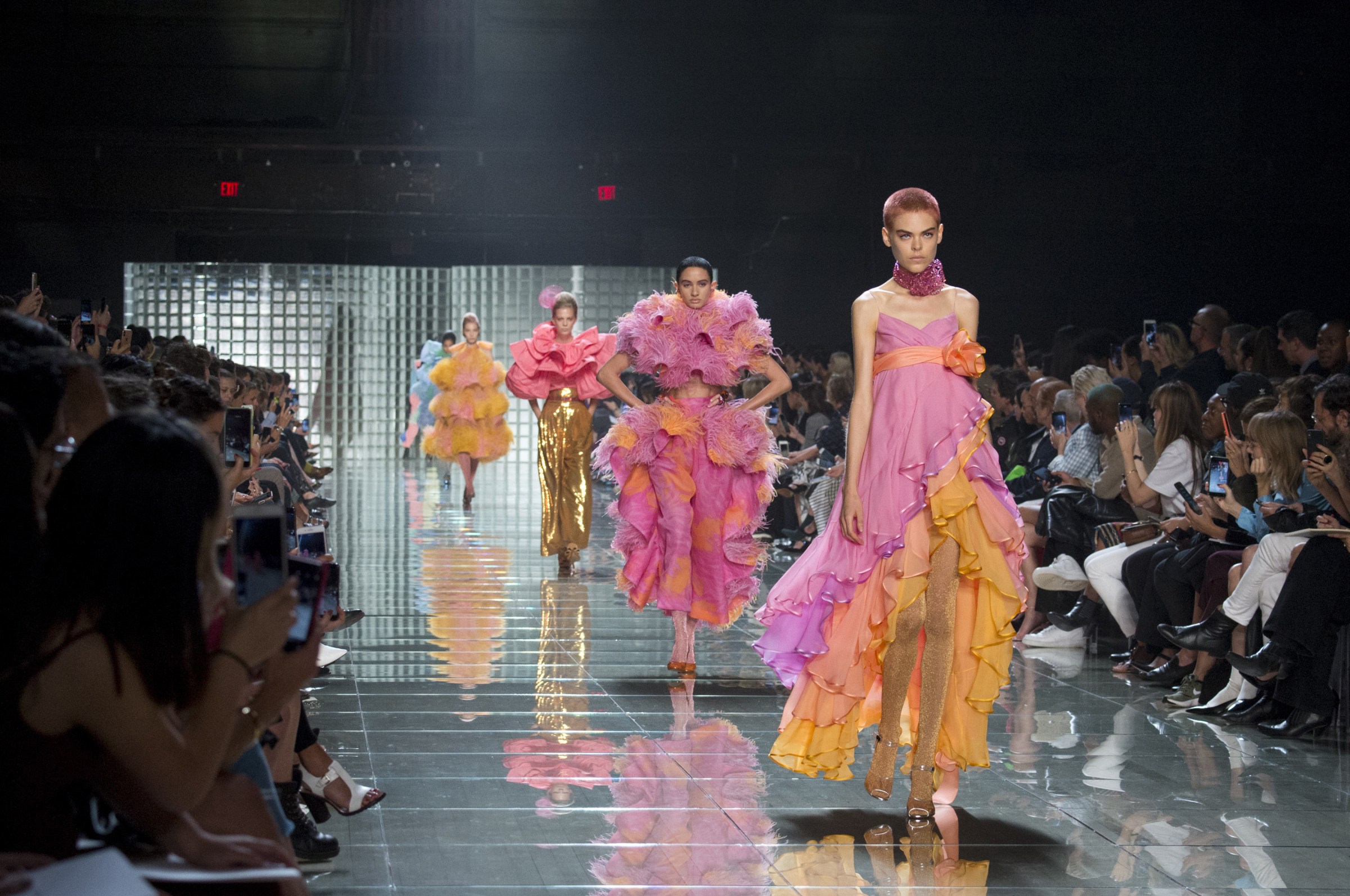 Kenneth Richard: Was show producer a title then?
Julie Mannion: No. It was so different in the '80s. Designers would do a lot of things themselves. Don't forget, there were showrooms, so the need for technical support was not there yet. Casting also wasn't a big thing then either. Instead, we would work with designers in putting together the collection, and at that point, we would have 150 looks in one show. Seriously, you would have that many looks! But nothing would be organized yet by looks or themes. All the pants would hang in one section, jackets in another. We would get racks and racks of clothes and spend eight to ten days working to make it look like a collection. Show production has evolved a lot since then.
Kenneth Richard: How has it evolved in the last five years?
Julie Mannion:
Everything has changed dramatically in the past few years with the internet and social media. Content has become key, and it's evolved from simple shows to shows that create a theme, a mood, an environment. The show starts from the minute the guests walk into the room, before the collections even come out, because we've given them a story to follow.
I think these next few seasons are going to be absolutely pivotal because this is going to be the biggest shift we've had in the last five to ten years. When the collections are showing, how they're showing, who they are being shown to, whether it's consumer or press, so I'm very interested to see how this season plays out, because we're doing a lot of different shows.
Kenneth Richard: Does 'see now, buy now' really have an impact?
Julie Mannion: It very much does. This season is going to be the first season where it's really gone into full effect and we're getting some big shows that are geared specifically to the consumers. I think everyone's waiting to see how that's received and how it's going to be staged. The clothes have already been seen, theoretically, and they've been out for a while.
Showing the collections is not just about the clothes, it's also about the models, it's the atmosphere, and how the additional support from talent and music complement that. It's a lot of different things.
Kenneth Richard: What are you looking forward to this season?
Julie Mannion: Well, our designers run a gamut. I think this is an experimental time, and it has made everyone reflective of what speaks to them, what is important to them. Everybody has chosen different paths. Some of our designers are going bigger. Some designers have decided they want to go smaller and do more couture, put more focus on the collection and the clothes because in this competitive market, they realize this is their point of difference. Tommy is doing a consumer show. It will be interesting to see the response to that. It's going to be a learning process.
This season is the first big evolution and it's hard to say what's going to happen from here. Shows are live processes. They evolve. That's the fun of it, that's the beauty, that they evolve and change.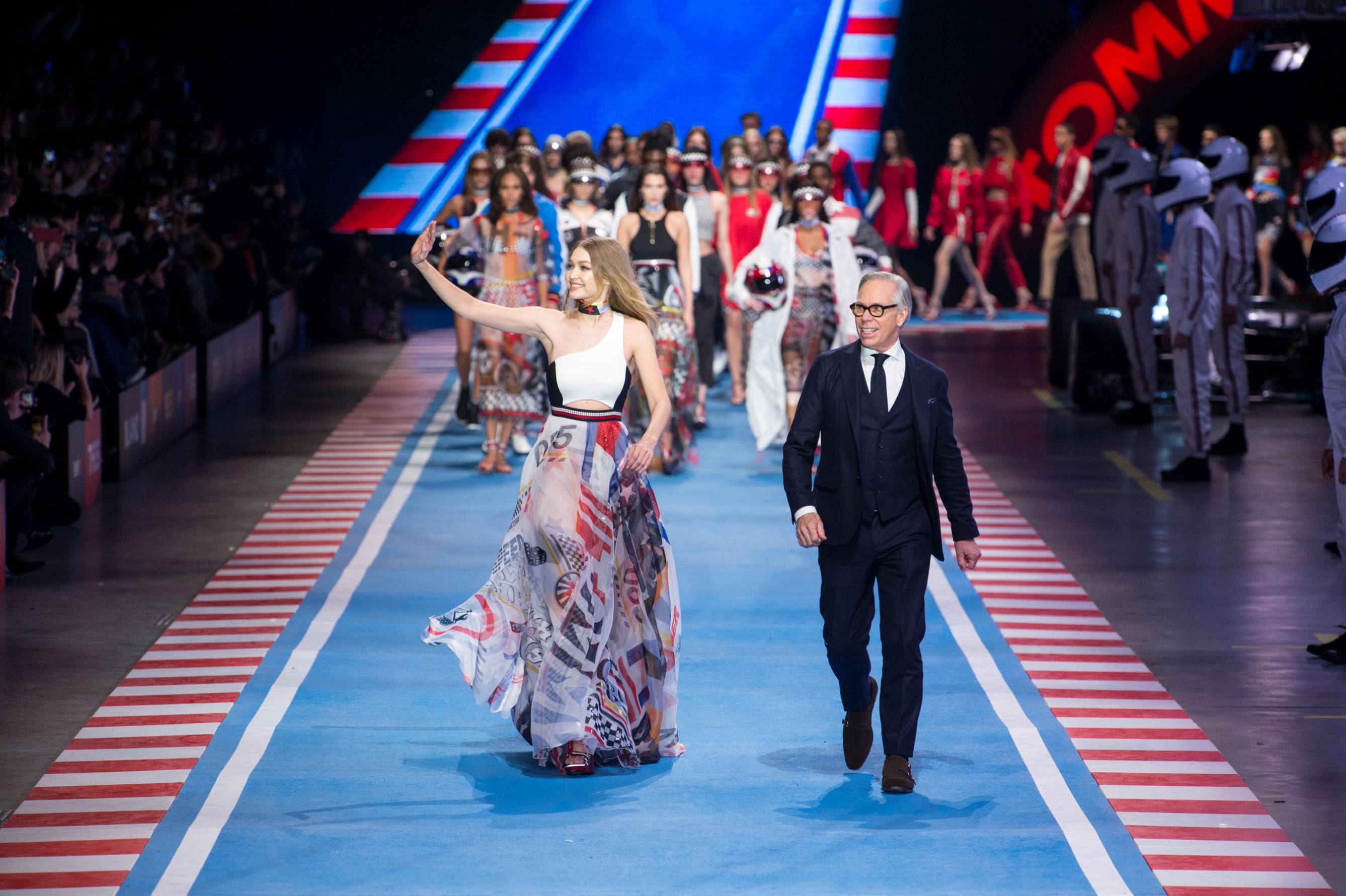 Kenneth Richard: What was your favorite show experience?
Julie Mannion: You know, it's funny because I don't have just one. Looking back, I've had some amazing iconic moments. Sometimes it's a big show with 300 models, or a show in an incredible location. Sometimes it's something unexpected like the small moments when you just hit it right; the right time, right moment, right models, right collection. When you see them so proud and happy because they feel they really nailed it. That can be equally as big as doing a show in some exotic location. I feel really blessed. Every single photo still excites me after each show. Each season is a bit like going back to school, with wondering what's going to happen or who might see the shows. As I said – it's a live process, so no two events are the same.
---