---
Review of Junya Watanabe Man Fall 2021Men's Fashion Show
It's All About the Remixes
By Long Nguyen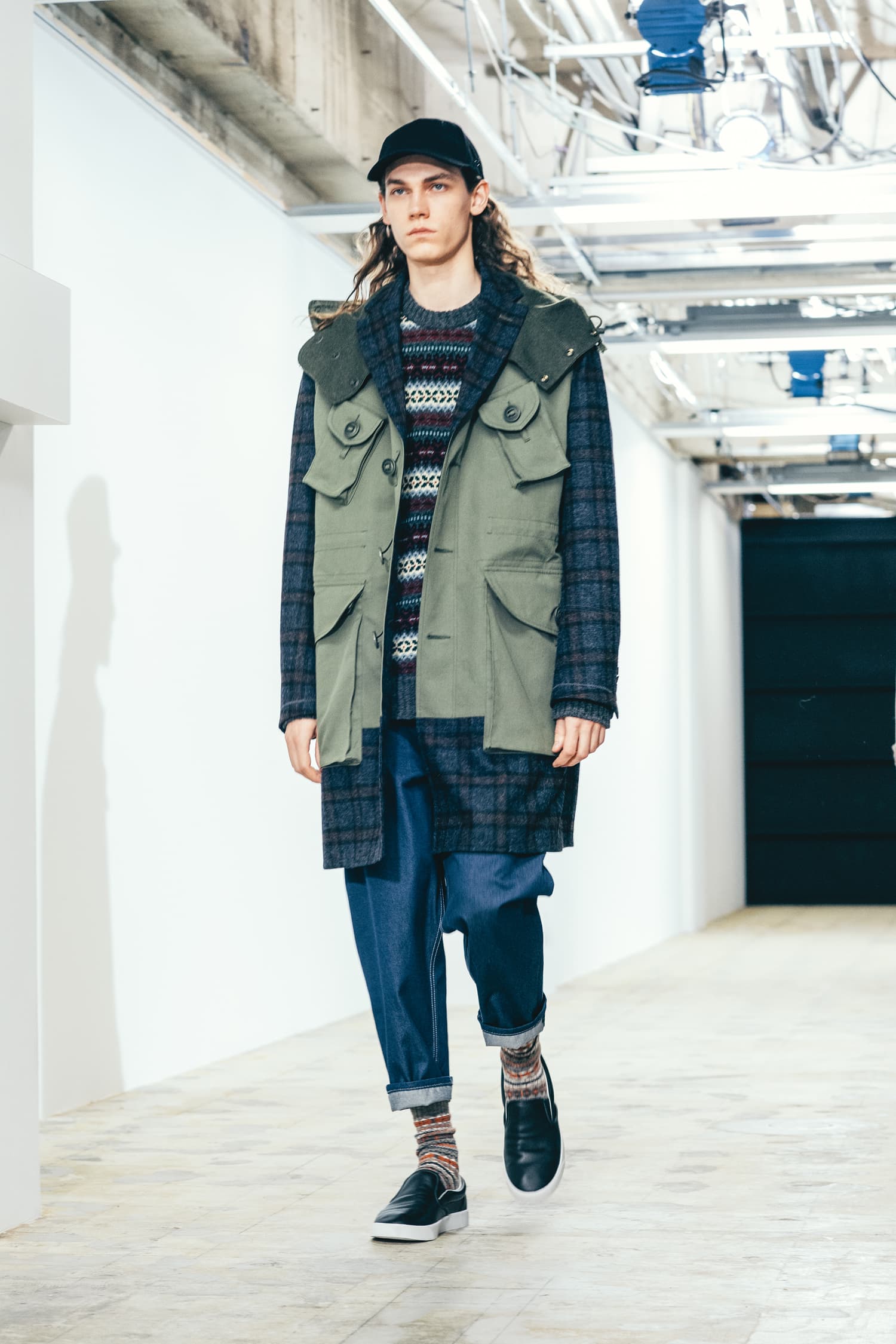 Junya Watanabe had his male models walked a section of the office building, a backdrop for a short video of his fall men's collection that wasn't so radically different from the kind of shows at different locations around Paris the designer is known for staging his shows with the kinds of practical clothes that incorporate cross elements into the fundamental staples of menswear. Watanabe has his particular way that he 'upgrade' with his instinctual design acumen to transform, say, a pair of Levi's jeans or Carhartt canvas coat into brand new garments and desirable garments.
Watanabe said that this men's fall collection focuses on "making classic menswear styles new" – a tenet that has always been the governing principle here. This collection's strength and focus are in the infinitesimal offerings of outerwear worn with short khaki pants, tapered pants, denim jeans, patchwork pants, or cuffed corduroy pants. The Nordic and Fair Isle sweater pattern permeates throughout the range of quilted coats from an ecru. Blue knit attached to a beige cotton trench coat, and chocolate knit top on a brown velvet duffle coat, a blue/red knit layers on top of a green nylon cardigan utilitarian work short coat, or on as a grey/white knit merged with a white leather baseball blouson.
Similarly, the Nordic sweater pattern flourishes as a white sweater on top of a light camel nylon work cardigan coat or a grey knit on top of a blue blouson. The classic Carhartt brown coat is reworked with a nylon sleeve and with front panels of brown tweeds.
All these fusions of different parts create an appealing wardrobe-based staple of timeless men's clothes, at least Watanabe timeless.
The green trench coat with an inset of dark blue denim is a great simple coat. Simultaneously, some of the underpinning shirts have artwork prints from album covers by artists like Emapea, Stan Forebee, Saib, and Yeyts, adding a bit of nostalgia to the shirts. Some of the tee shirts features print lyrics from the British rock band Loyle Cole's Not Waving, But Drowing.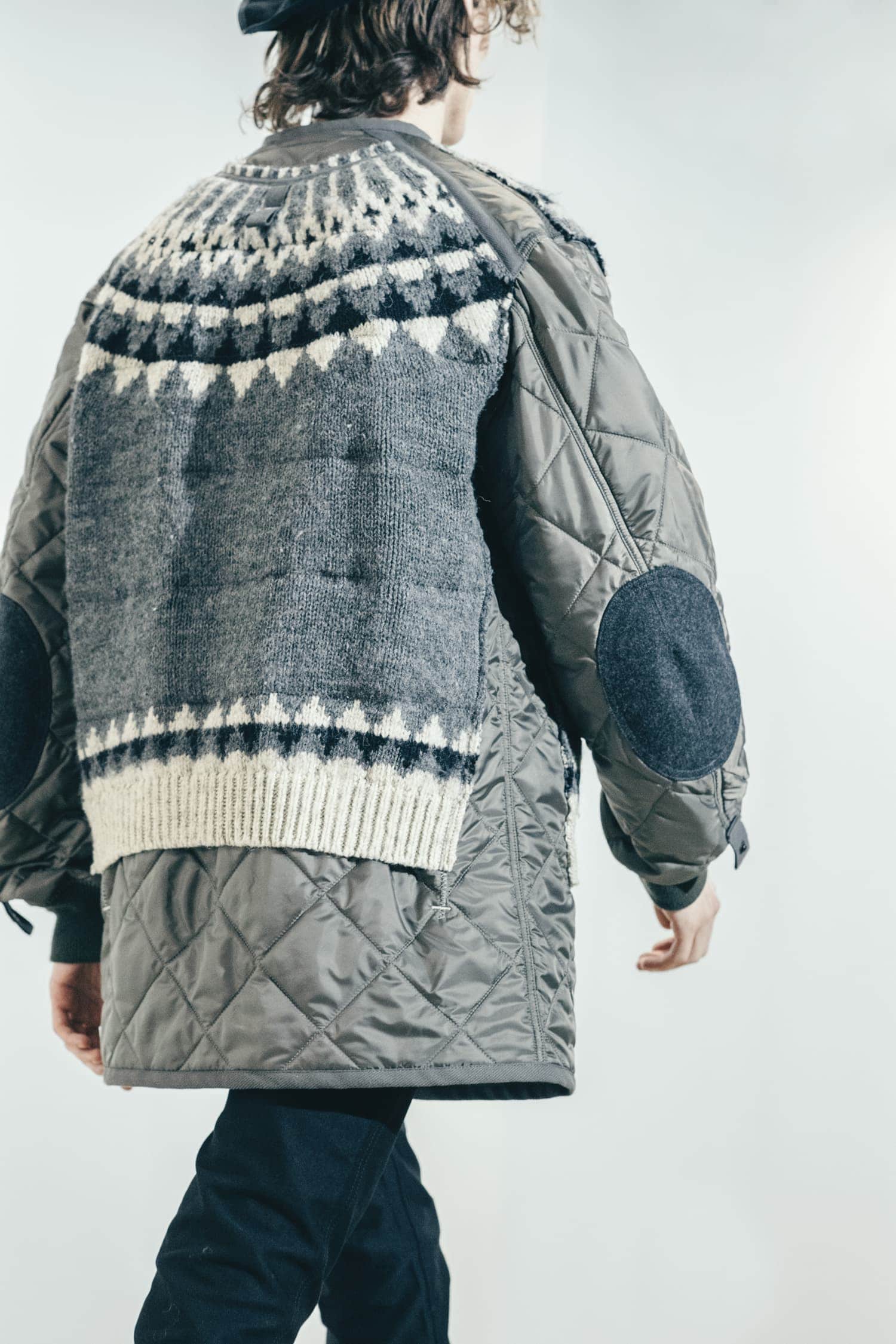 The collection demonstrates Watanabe's ingenuity in making the classic work clothes anew.
With the central focus on all these light outdoor coats and the utilitarian nylon quilted coat taking on a new life, now accessorized with a navy or brown felt hat made with Mühlbauer and flat leather unisex trainers made with Stepney Workers Club.
---