Debut Collaboration: Tennis Legend and Designer Label Unite for First-Ever Uniqlo Partnership
In a thrilling collaboration that merges sporting prowess with cutting-edge fashion, Roger Federer and JW Anderson are set to unveil an innovative capsule collection for the globally acclaimed brand, Uniqlo. This creative partnership marks the first-ever joint endeavor for Federer and the British fashion label under the creative direction of Jonathan Anderson.
While both Federer and JW Anderson have previously established their distinct associations with Uniqlo, this collaborative collection promises to be a pioneering fusion of the tennis legend's iconic status and the fashion label's contemporary design ethos.
Federer, renowned as a tennis icon and Uniqlo brand ambassador since 2018, is leveraging his longstanding partnership with the brand to bring a unique perspective to this collection. Meanwhile, JW Anderson has cultivated a remarkable creative rapport with Uniqlo since 2017, crafting an array of collections catering to both men and women.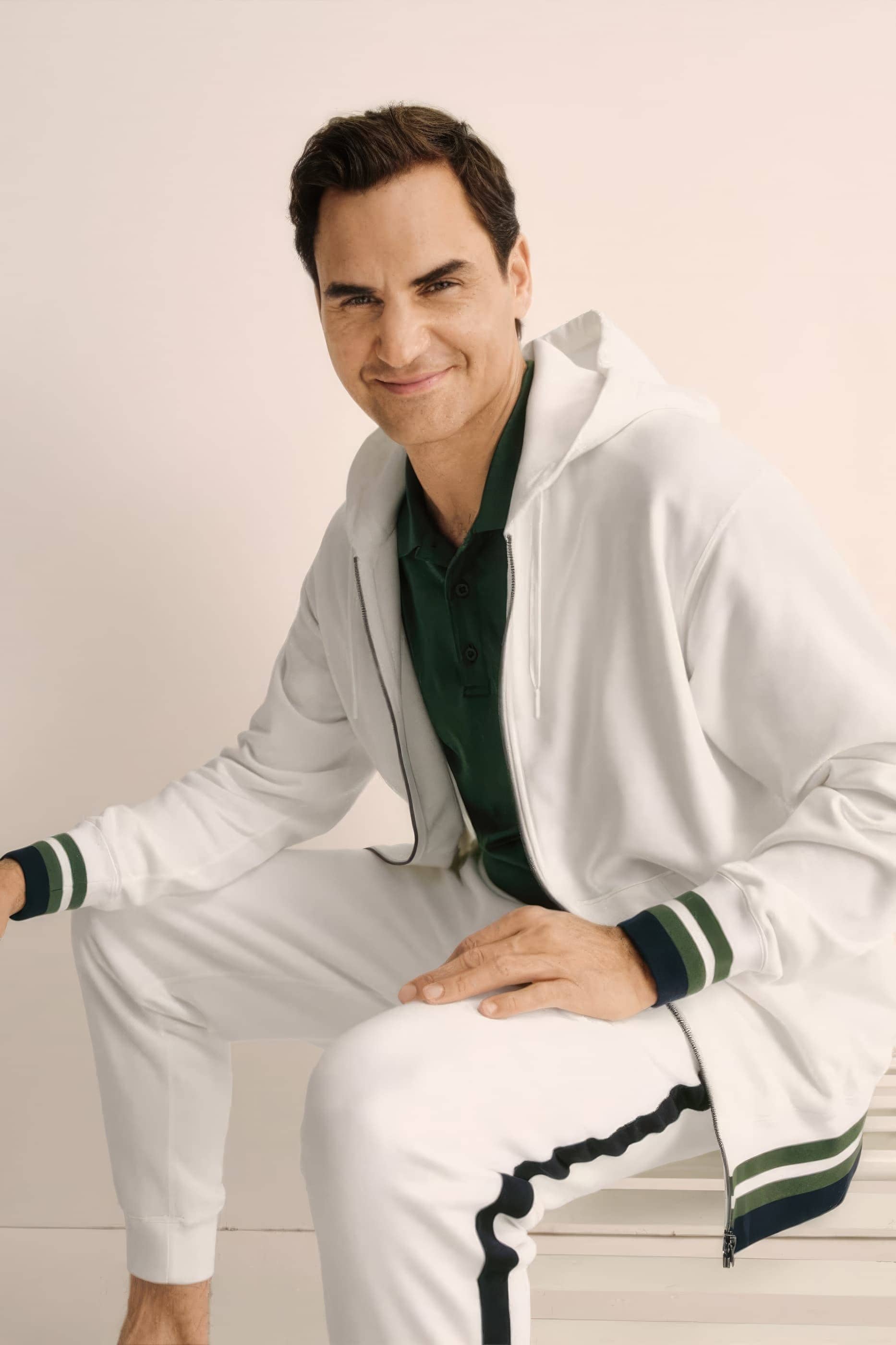 I've always wanted to have a collection perfect for playing tennis while also versatile for the other parts of daily life. I'm fortunate that Jonathan shared this vision. Together we were able to create a stylish and comfortable line rooted in a classic tennis style. Jonathan is talented, creative and incredibly down-to-earth. It has been a pleasure to work with him on this collection.

– Roger Federer
The capsule collection, comprised of nine gender-neutral pieces, seamlessly blends sportswear-inspired elements with modern design sensibilities. Polo shirts, sweaters, shorts, parkas, and a sports bag take center stage, all elegantly enveloped in a refined color palette of black, white, gray, and blue. Notably, the collection integrates Uniqlo's proprietary Dry Ex material into the design of polo shirts and shorts, ensuring comfort and dryness for wearers.
Among the standout styles, a color-blocked crewneck sweater, a zippered fleece jacket, and a crisp white tracksuit adorned with navy, green, and white piping details capture attention, reflecting the dynamic fusion of Federer's sporting legacy and JW Anderson's artistic flair.
The eagerly awaited "Uniqlo's Roger Federer Collection by JW Anderson" is slated for a grand debut on August 28th. The collection, designed for inclusivity and versatility, comes with price points ranging from $39.90 to $89.90. Enthusiasts of both Roger Federer and JW Anderson can anticipate a collection that exemplifies the synthesis of sport and style, available for purchase both in Uniqlo's physical stores and online platforms.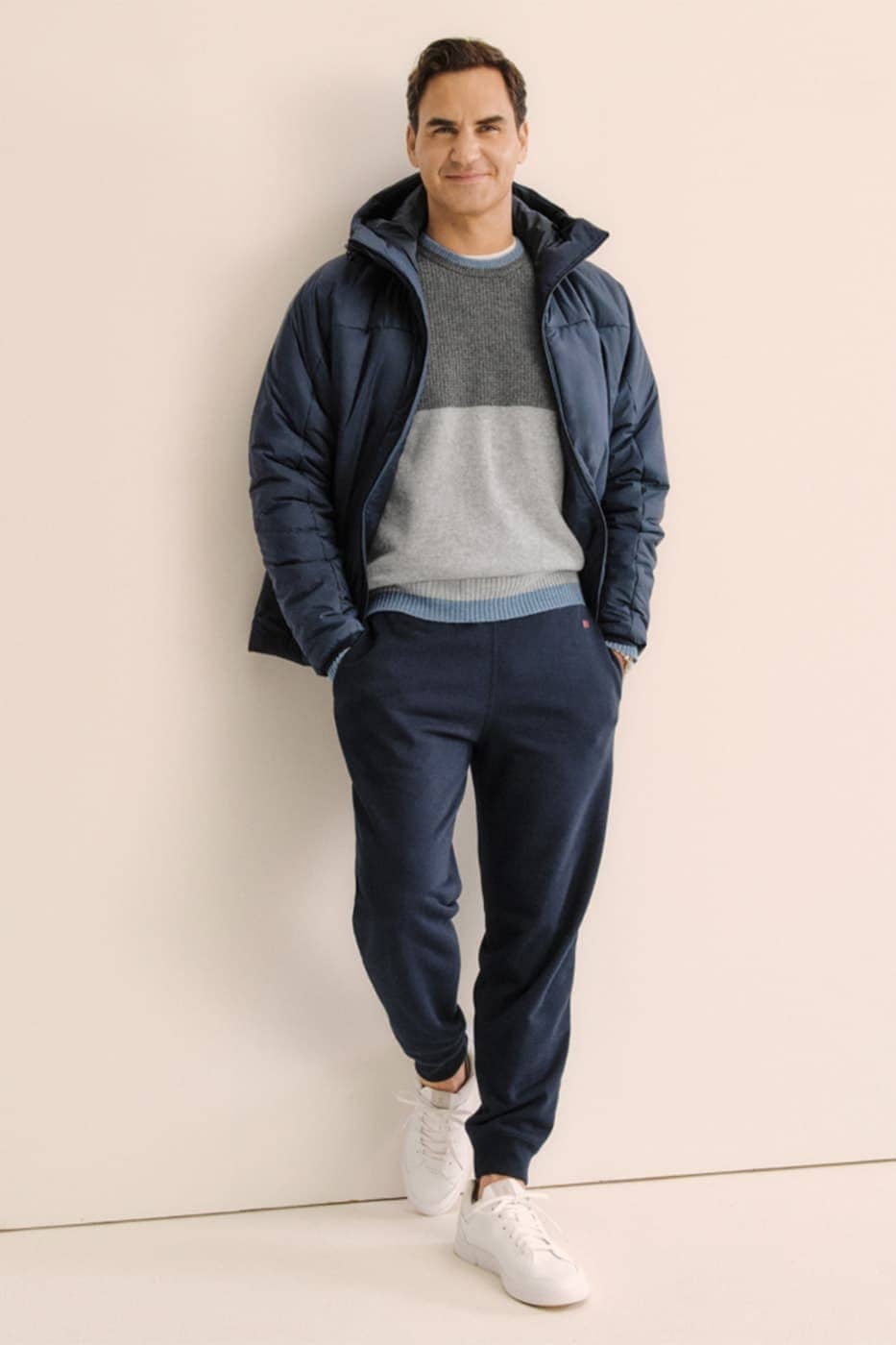 ---