---
Review of JW Anderson Spring 2023 Fashion Show
JW Anderson turns on the Waterworks
By Angela Baidoo
Surrealism in the age of social media, is something Anderson has perfected like no other – his previous collections have appeared on the runway with the handlebars of pushbikes (SS22 Mens), lapels so wide they looked as if they could take flight (Fall 2020 Womens), and a belted pillow masquerading as a dress (Resort 2023).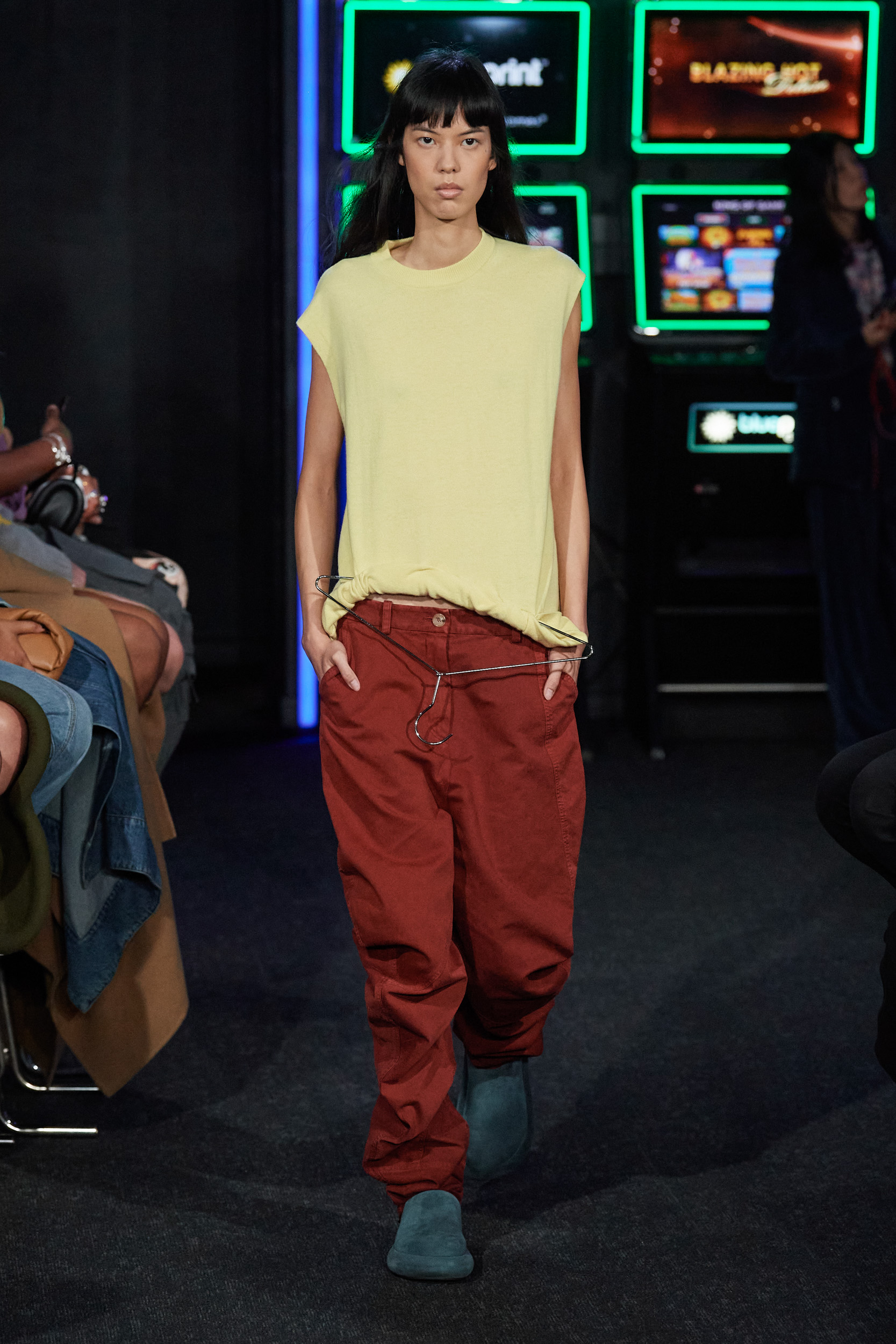 Always riffing on the mundanity of everyday objects, this season it was the turn of the wire hanger
A show soundtracked by the sound of the ocean depths, there were a number of references to the deep blue – could it be that the climate crisis was top of mind for JW Anderson when he was settling on a theme for SS23 (or was it the impending release of the live-action movie version of The Little Mermaid?). Either way, we got (recycled?) fishing net style maxi dresses, scuba suits with desert-island landscape prints, and a blown-up version of the funfair staple 'the prize of a goldfish in a bag'.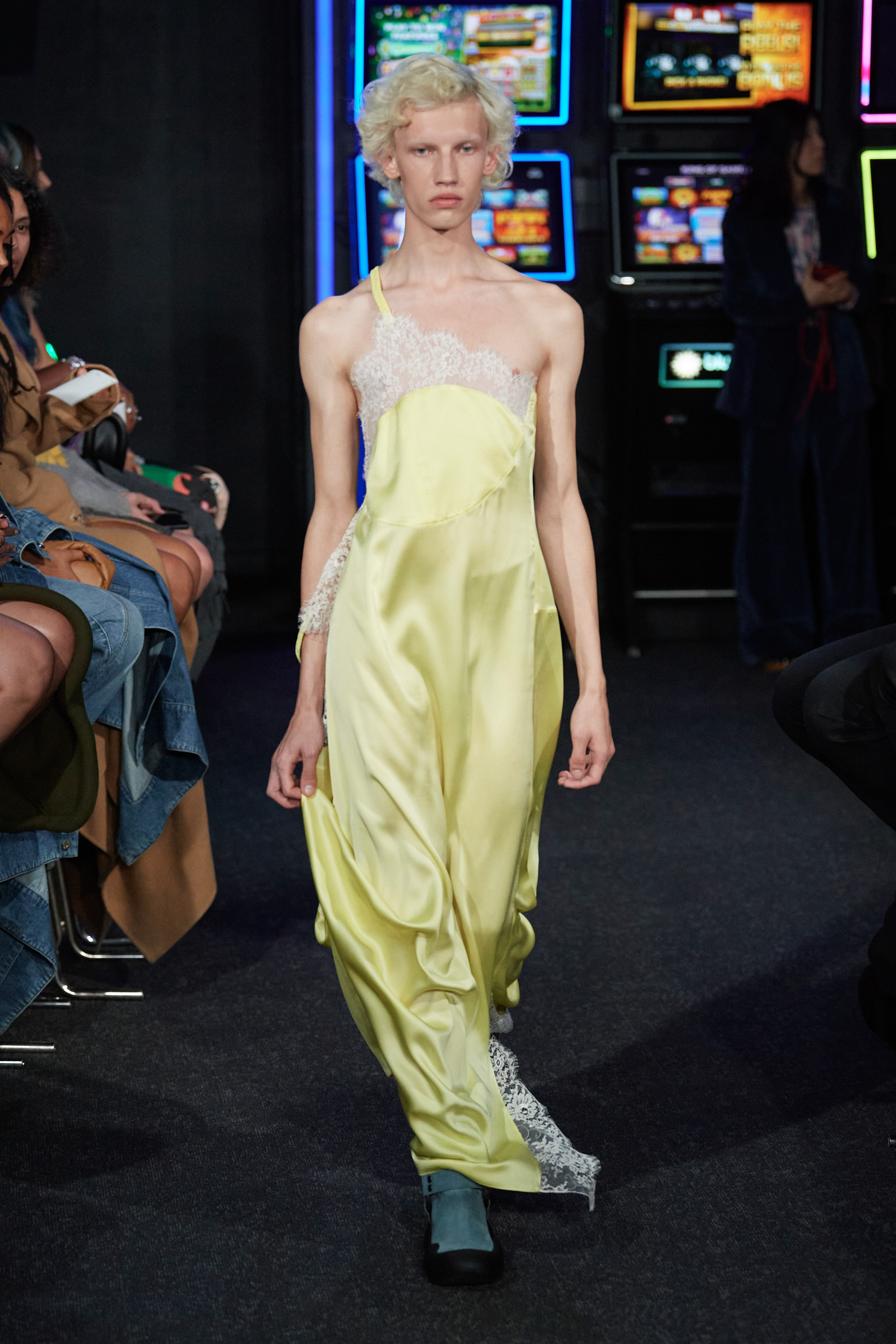 Weaved in amongst the collection were Andersons signatures dresses that his customers have come to know and love, a sleeveless midi came in a hyper-tactile crinkle texture and what we can only hope will be detachable old-school keyboard keys, spelling out the brands initials, and while we suspected the slip dress was on a downward trajectory, its suitability for a range of body types (it was worn by both male and female models during the show) makes it a win-win at retail. Here we saw an update – sure to inspire a million imitations – of an asymmetric lace-trimmed take in black, lemon, and khaki green. And call it an after-effect of the recent reboot of the Tolkien classic, but the shows distressed cold-shoulder embellished gowns (the black version comes with matching slippers) spoke to the fighting spirit women are going to need to navigate the next year.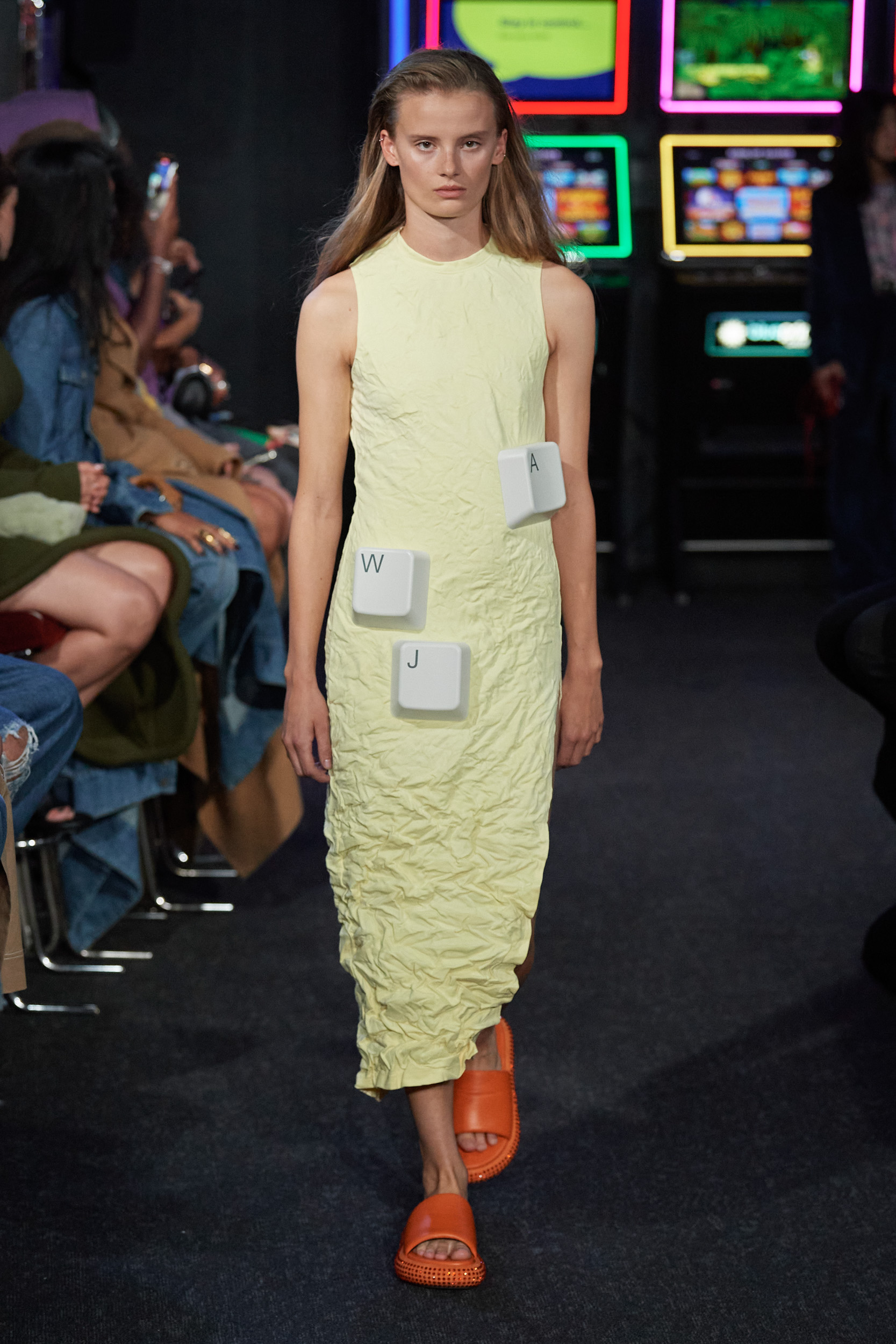 Never one to just simply hop on a trend, JW often puts his unique spin on them, and this season it was the turn of the bubble hem. Here it was about creating a more spherical 3D form, which sat prominently at the hems of lurex shifts, as strapless wallpaper-floral dresses, or in the most meta way he could, midway through we got a bubble-like shape with a highly reflective surface, surely a commentary on today's obsession with naval-gazing.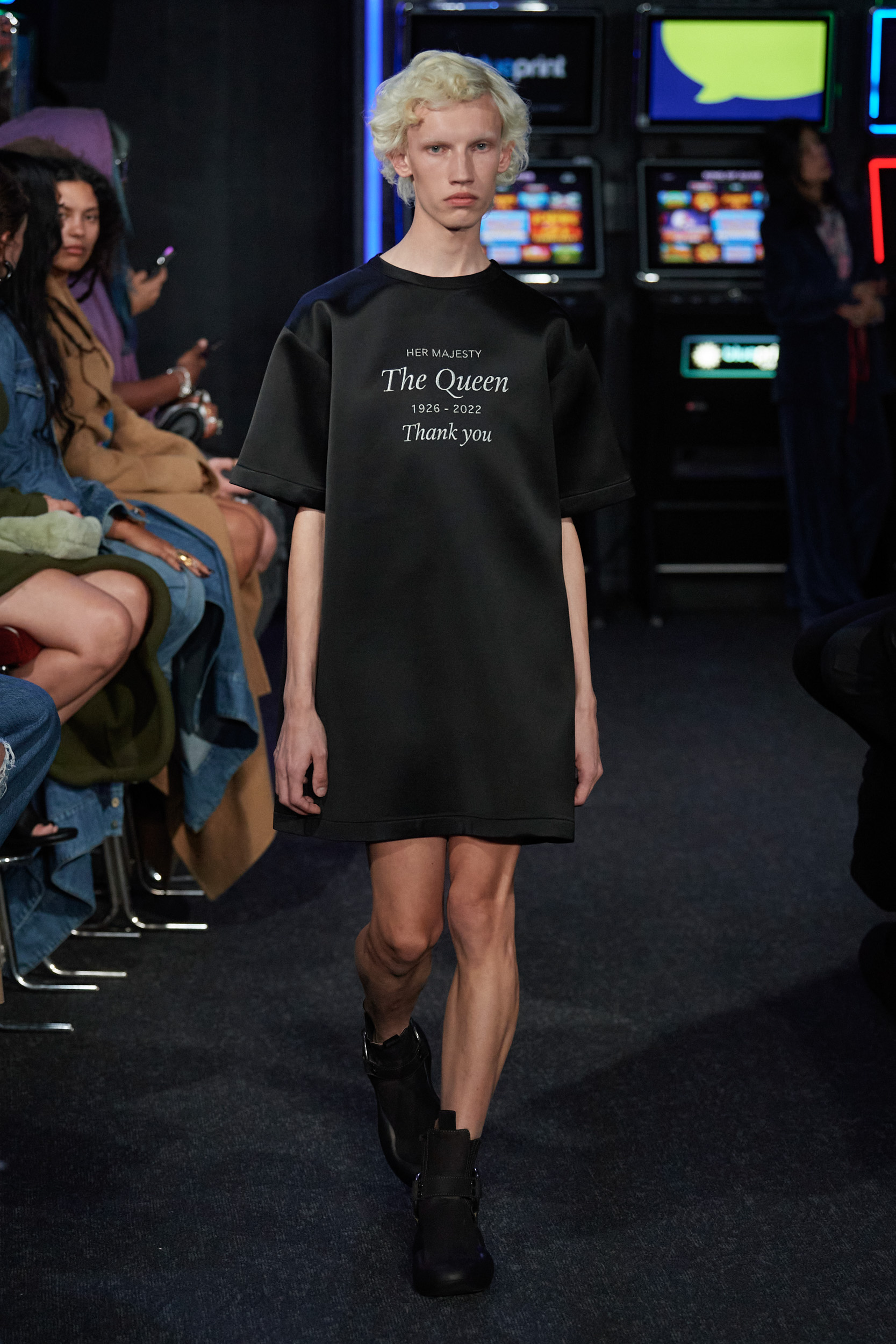 A solitary tribute to the late monarch was a fitting tribute, which will benefit from a see-now, buy-now drop
As always with Anderson's work – whether for his namesake brand or his tenure at Loewe – it is the simpler shapes that solidify the designers reign as one of the industry's most directional, yet bankable names. A mushroom-coloured jersey two-piece, whose sloping shoulders were exaggerated with oversized shoulder-pads, a white tank update in leather with the playful addition of a 'denim jean waistband' collar (surely a future classic that fans of the brand should snap-up as soon as it hits the shelves), and a foam-like XXL hoodie dress in off-white.
In acknowledgement of the sombre events which have overshadowed London's fashion week, the shows finale outfit was a classic black T-shirt with a tribute to The Queen and the simple message of 'Thank You'. A small act that couldn't have been more poignant.
---