---
Review of Kenzo Fall 2023 Men's Fashion Show
Got To Be Good-Looking…
By Mark Wittmer
While Nigo may be closely allied with some of the biggest names in hip-hop, his Fall 2023 collection for Kenzo looked further back to draw inspiration from rock and roll's most famous genre-crossers: The Beatles. Referencing their personal style and looking to their legacy of musical exploration, the creative director continued to refine his own unique sound while adding a few new notes.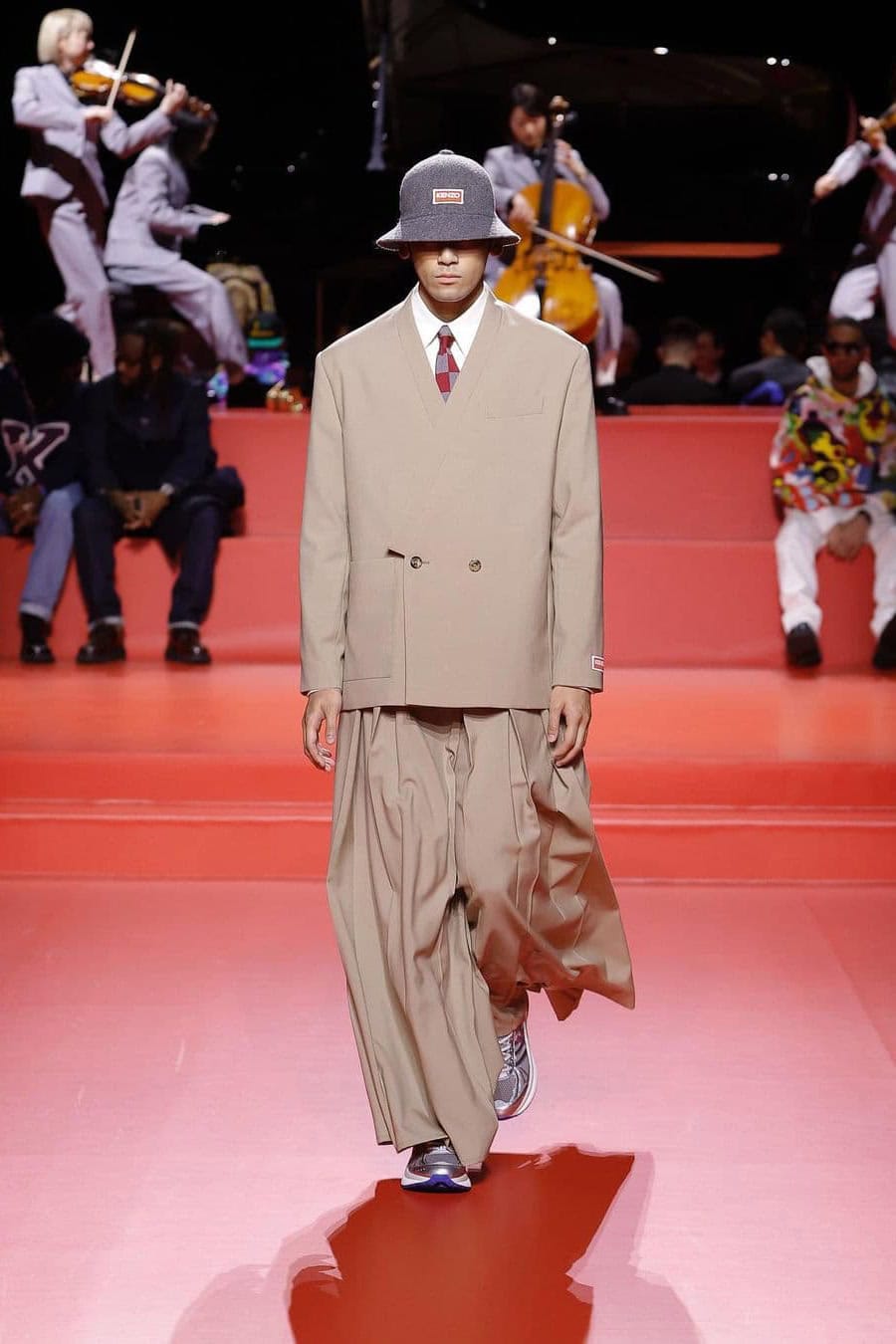 Nigo hit his stride while introducing a bit of Beatles-era British style into his blend of American workwear, traditional Japanese construction, hip-hop sensibility, and old-school prep.
The first look succinctly sums up this fun melting pot: an impressively crisp cross between a kimono and a double-breasted suit jacket, paired with sneakers, flowing trousers, and a bucket hat (of the more chic, round-top variety). From here the collection bounces between workwear staples, chic boulevardier sets, and playful knits, twisting them with new details and construction and a distinct approach to layering.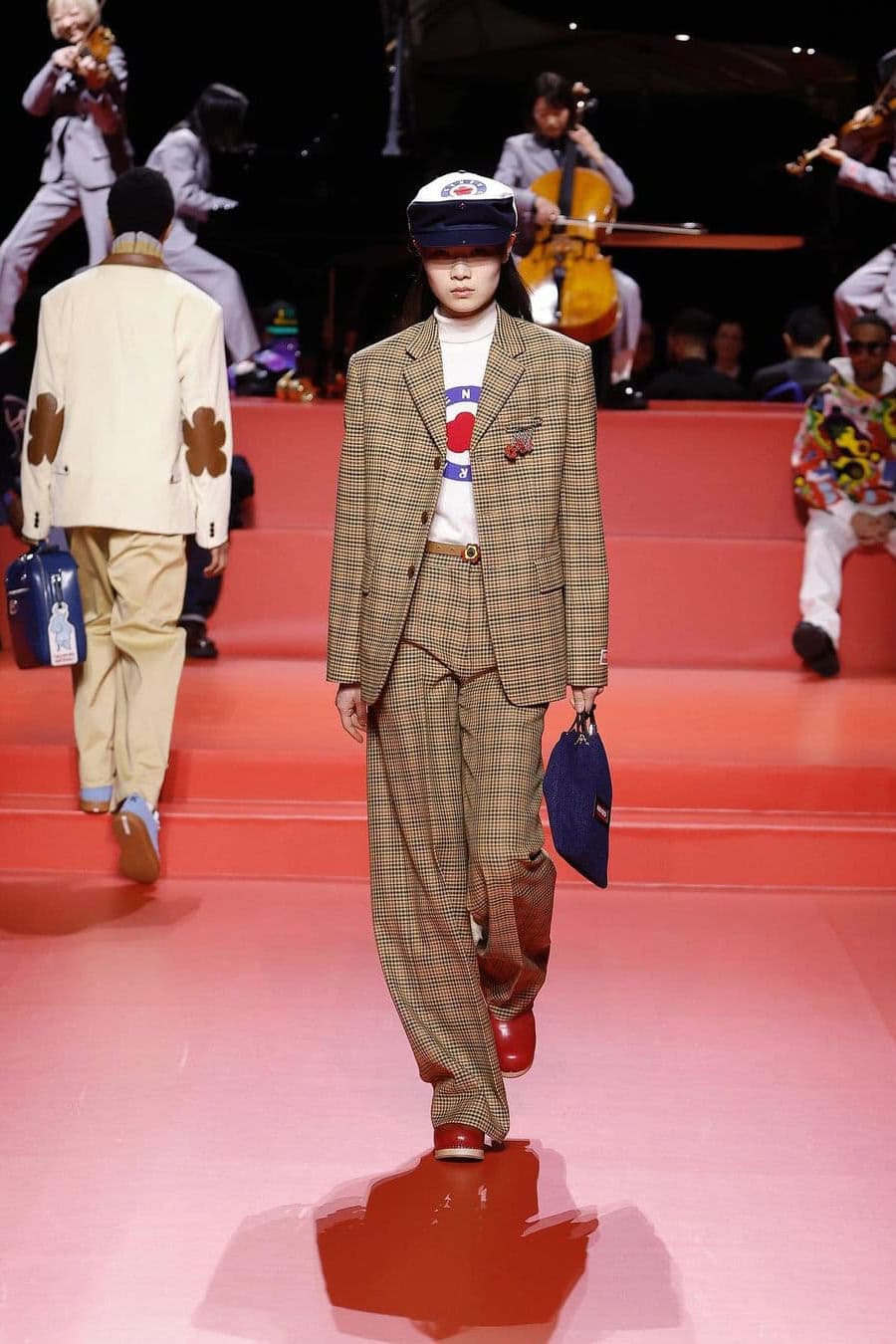 The British references come through in groovy 70s suits, mod silhouettes, and some punky use of plaid (in which we can detect a tribute to the late great Vivienne Westwood). True-blue denim is the most frequent sight color-wise, but the use of primary colors and floral prints playfully defies the expectations for a fall/winter collection.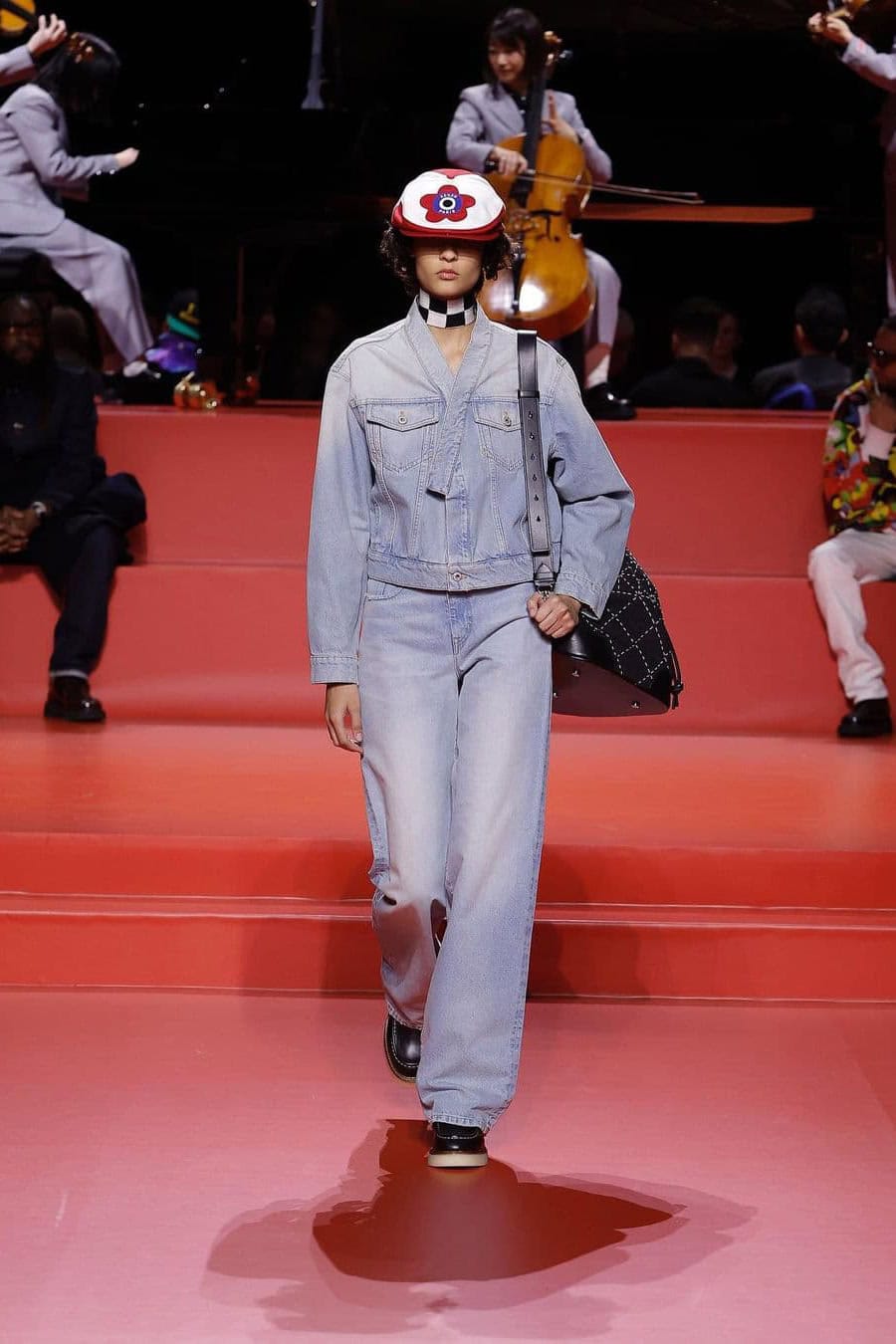 The collection maybe still feels a little too broad – none of the looks from any of Nigo's Kenzo collections thus far would have felt out of place in any other – and like it could use a bit more focus and a lux touch. We also still want to see more of the joyful prints through which Kenzo first made his name.
Nonetheless, Nigo's synthesis of the fashion elements that inspire him is convincing and even inspiring, and, now in its third season, the brand identity that he is building has taken a much clearer shape.
---