---
Review of Kenzo Spring 2023 Fashion Show
A Flower Yet to Bloom
By Mark Wittmer
Though newly appointed creative director Nigo's debut collection this fall – a creative reset that paid homage to his and Takada Kenzo's Japanese heritage seen through a Parisian lens, but that didn't quite guide the brand in any new directions – felt like a creative reset before a strong push forward, Spring 2023 was, a bit disappointingly, not that push.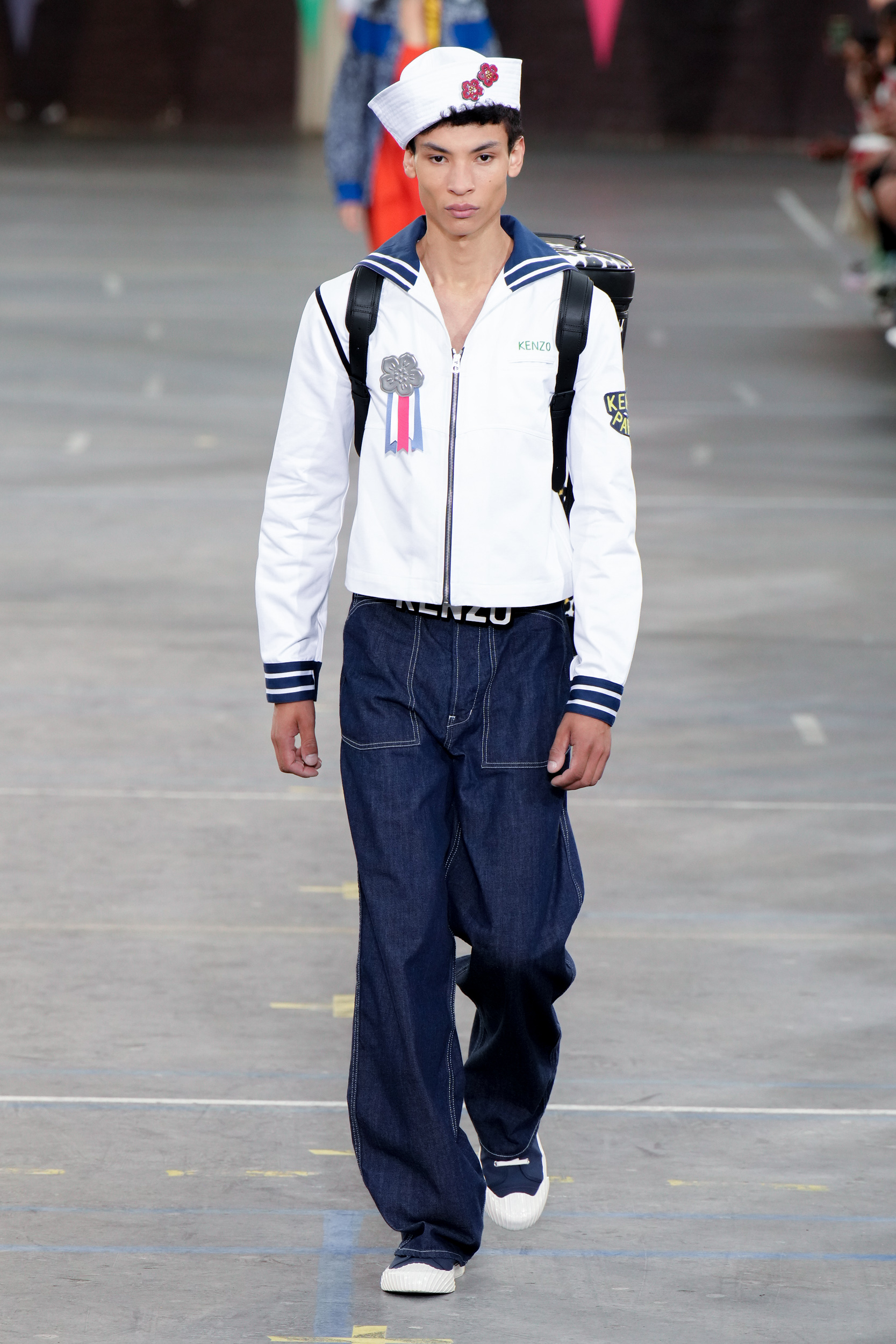 Instead, the designer showed an unexpectedly collegiate and nautical-inspired collection that didn't channel the imagination, history, or quality we had hoped for and expected from the beloved heritage brand.
There is undoubtedly historical reference going here, with workwear taking cues from the American railway uniforms of the 30s and 40s or dresses referencing 70s silhouettes, but their execution lacks the cohesion and punch needed to feel like a contemporary Kenzo collection. Kenzo has a rich archive that presents a golden opportunity to be mined for statement pieces with meaning – an opportunity that was largely missed here.
Many new and newly repurposed Kenzo logos appear across the entirety of the collection, but they lack intentionality, feeling like Nigo is trying to convince us that these are indeed Kenzo pieces, or that they are worth purchasing because of the brand name. The house's classic poppy motif, while iconic, similarly feels overused.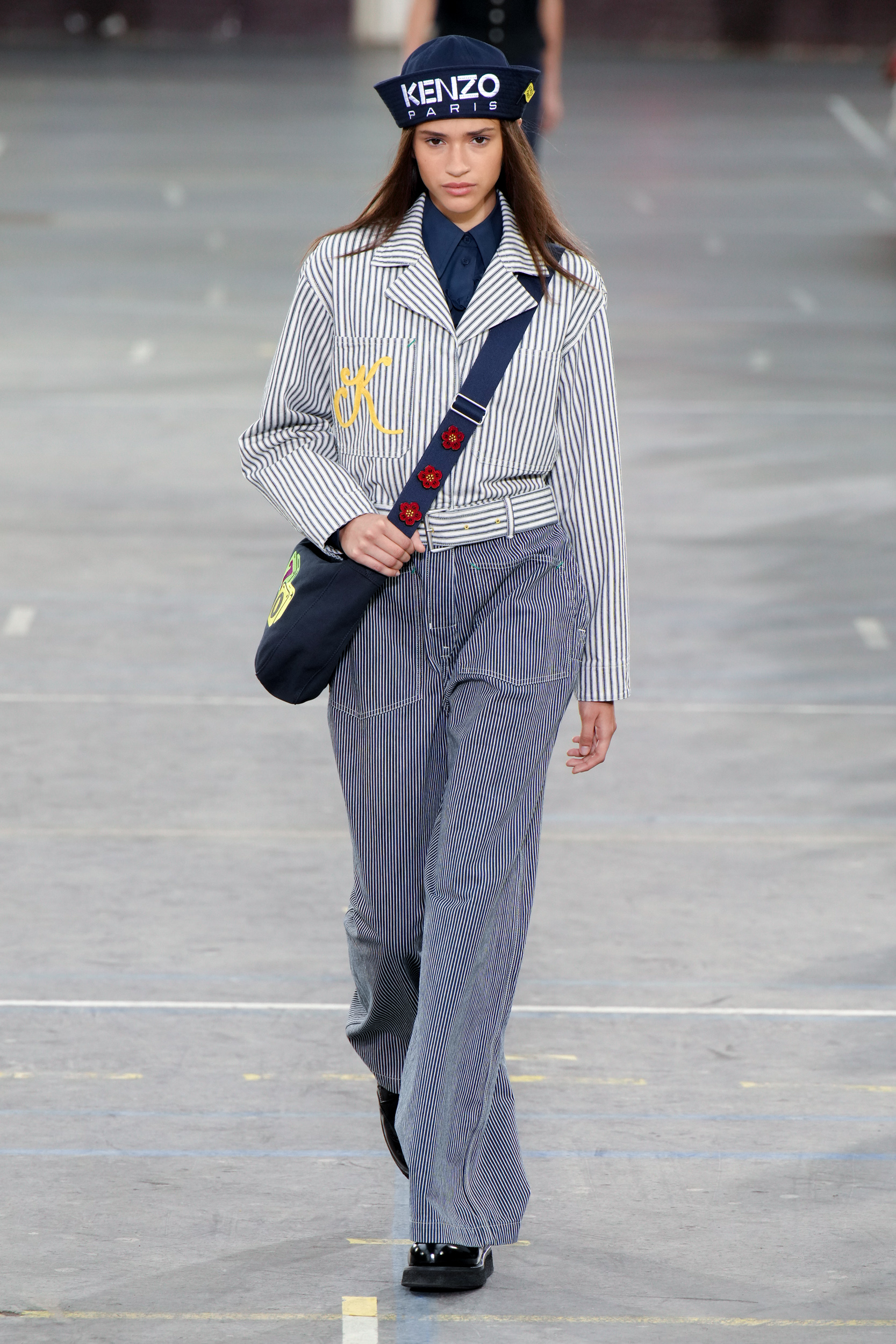 Some playful moments do still shine through, particularly in the knitwear and in the playful use of prints. We wish there were more of these – after all, Kenzo did first make a name for himself in Paris for his audacious use of prints.
This playfulness should be a priority, and Nigo doesn't have to look far to bring it to the fore: he has a strong archive at his disposal. There are promising moments here, and luckily they are the ones when the creative director channels his forerunner's sense of freedom and imagination, instead of letting himself get caught up in arbitrary branding, logos, and mass appeal. Kenzo should be quirky and smart. We know Nigo is up to the challenge, and we're looking forward to seeing him continue to dig.
---