---
Review of Khaite Spring 2023 Fashion Show
We're Excited About the First Khaite Store
By Constance C.R. White
Catherine Holstein brought a laser-sharp focus to her work. There were no extraneous details, nocute looks "worth trying" or pieces that were attempts to please everybody. Every look in her "Wild at Heart" inspired collection was needed, and earned its place.
Holstein said she plans to open her first brick and mortar store soon, possibly in the next few months. It will be located in New York.
If ever there was a collection  ready for its own retail outlet, it would seem to be Holsteins's Khaite. Holstein possesses a clear vision of what women, her woman, wants. You can literally picture each piece in a retail habitat. It truly is about the clothes.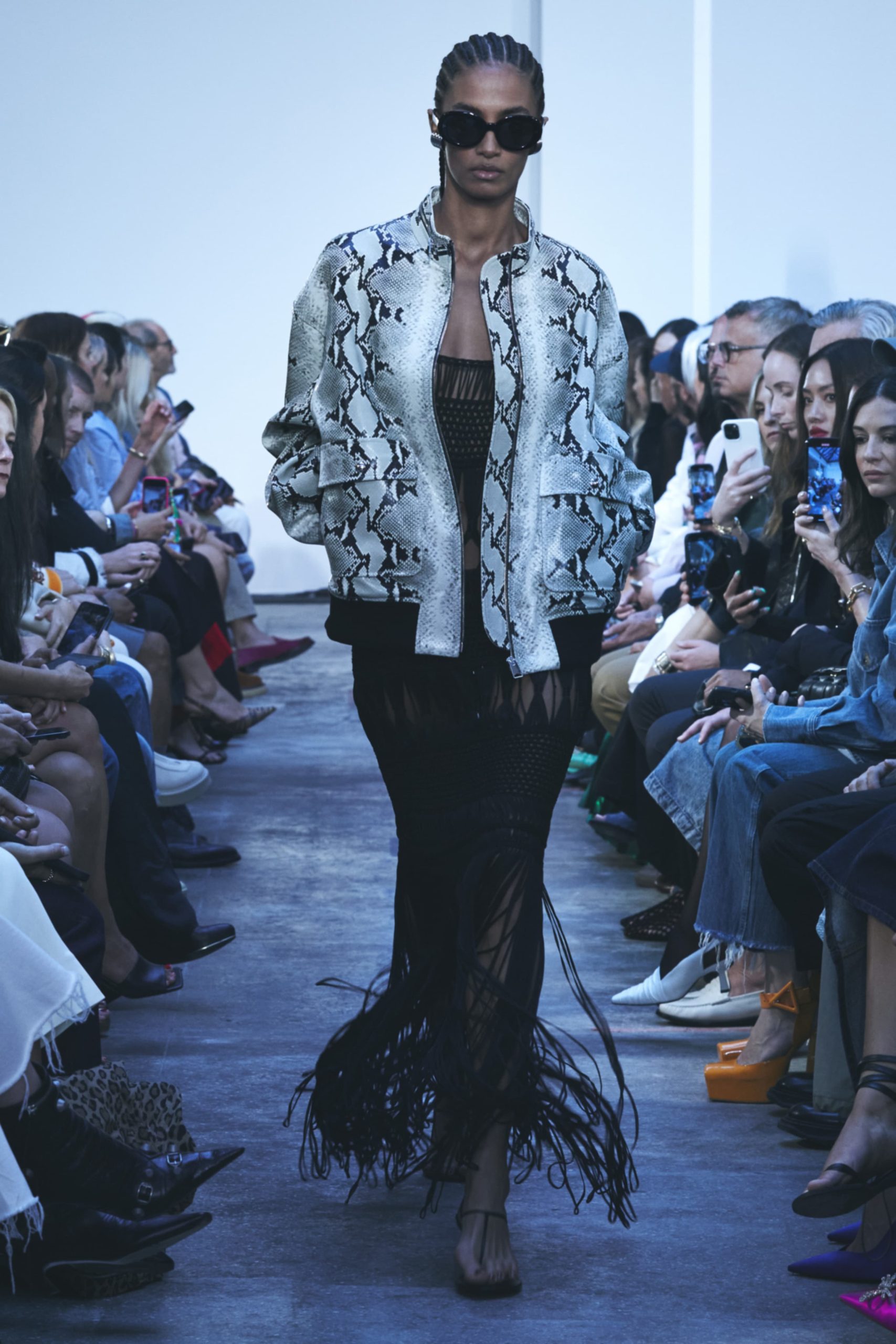 When every look in a collection is a hero, you know it's a special time. Perhaps time to open a store.
The 1990 David Lynch film called out to Holstein, inspiring her latest outing. Life, she said, has felt a bit abnormal "like a surrealist fever dream" which reminded her of the quirky movie. "What we're experiencing is a little bit like after WWII," she said following her show. "Everything is open. People don't know where they are or where they're going."
Bring order and make everything count is one logical and human response to this state. The collection was carefully thought out and distilled to its essence. What is the best use of the snakeskin pattern? Do women need the one perfect dress or are they better off with a closet full? A closet they can't close, full of clothes they never wear, because they're not quite right or they're only ok.? And what about the environment? Isn't it a big save for the planet to design a piece that's meant to be kept forever and have maximum versatility?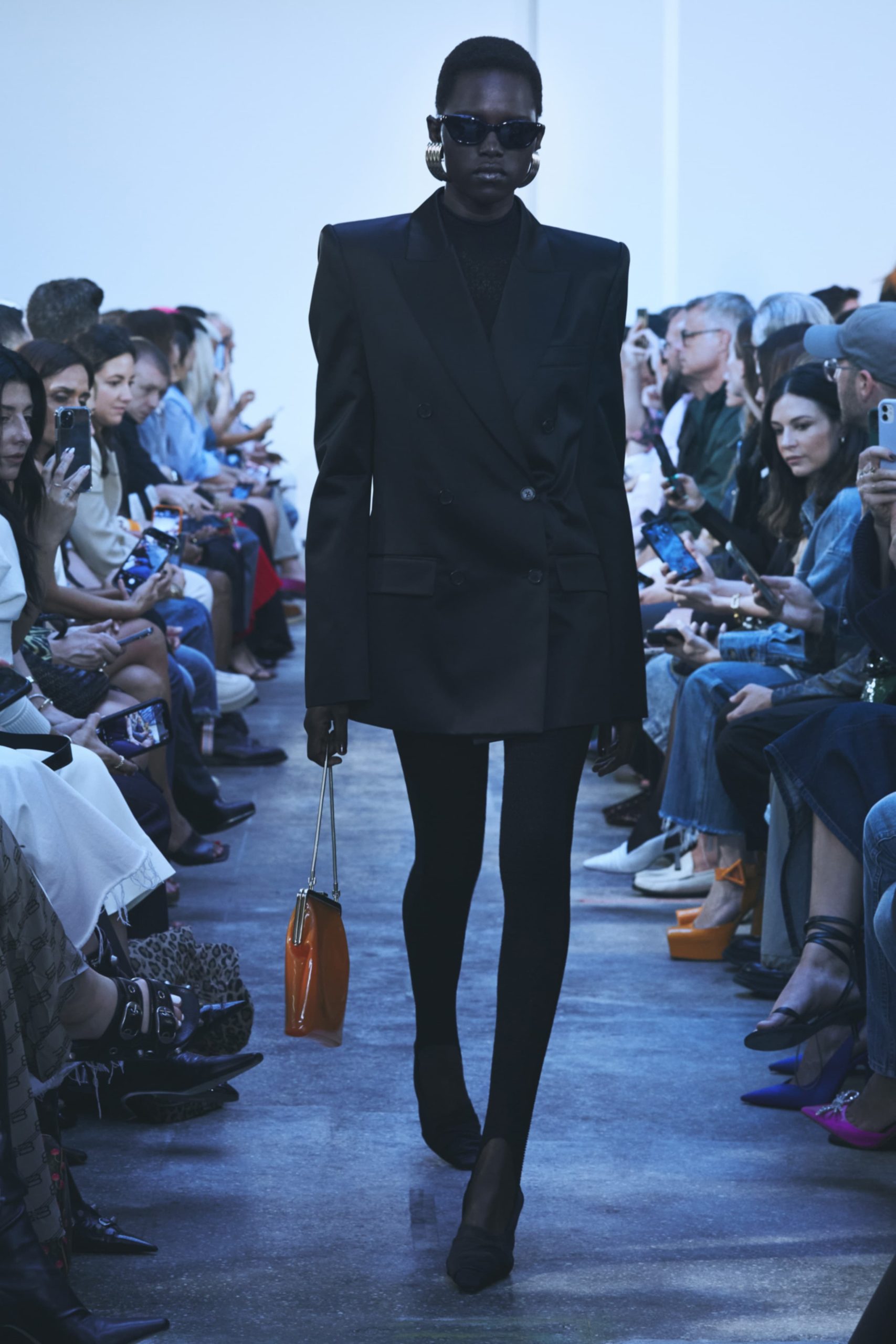 When every look in a collection is a hero, you have something special. The snakeskin print trench coat will never go out of style. Maybe for a couple years but that's it.
Apologies to Carlos Mota's book "Beige is Not A Color"; this season dozens of designers beg to differ. So, yes there was an enchanting beige tulle top with a little peplum, and a pair of beige crochet leggings. Who does not want a pair of crochet leggings?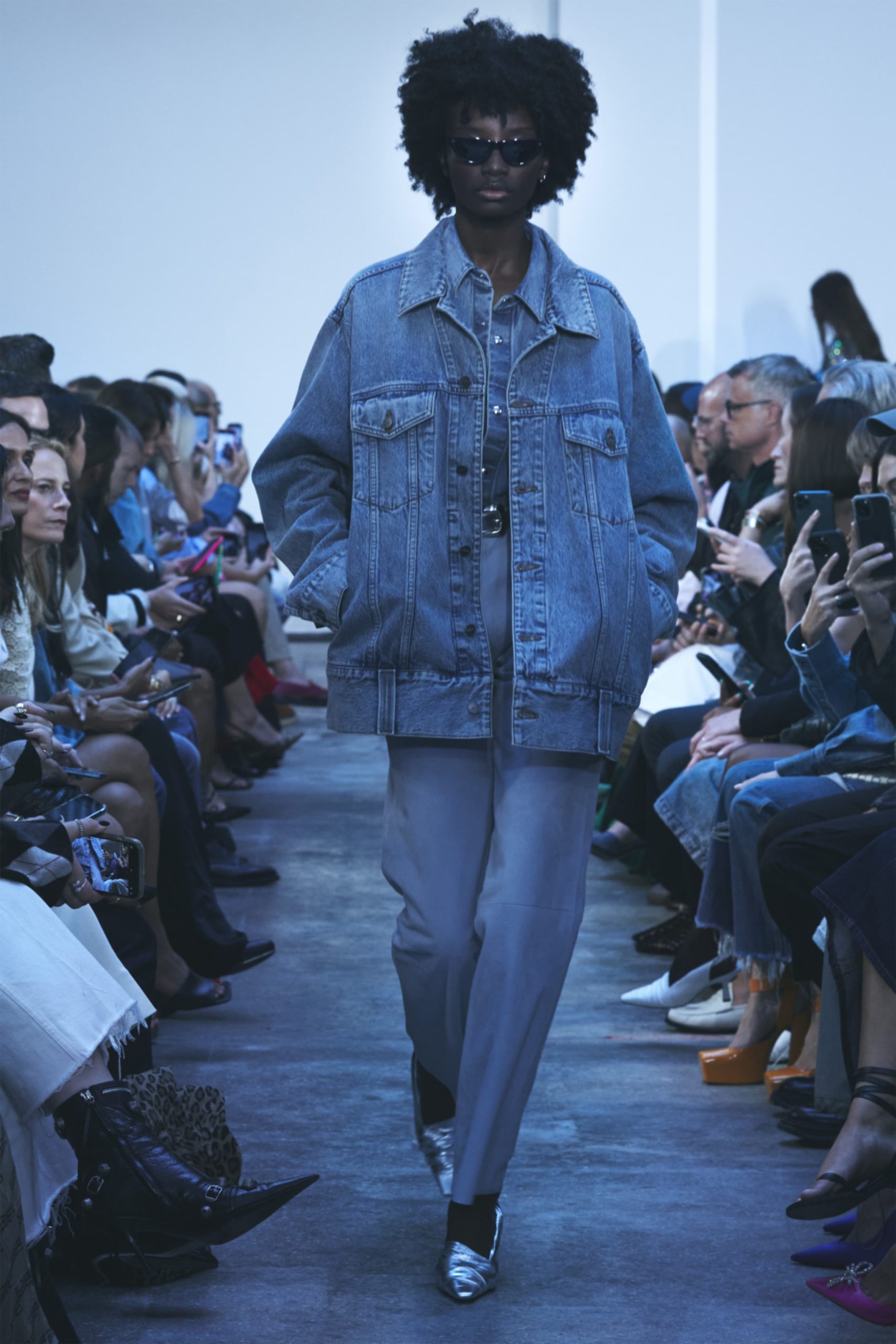 A refined trouser with  a sweat pant's roominess and a zippered fly was winning. An extra-long boyfriend jacket in snake print suggested a necessary jacket. One-shoulder dresses draped across the body or paved in black sequins proved that minimalism doesn't have to be austere or boring. Evening dresses were, in fact, seductive with  gauzy, nipple-baring fabrics and another one in peekaboo crochet.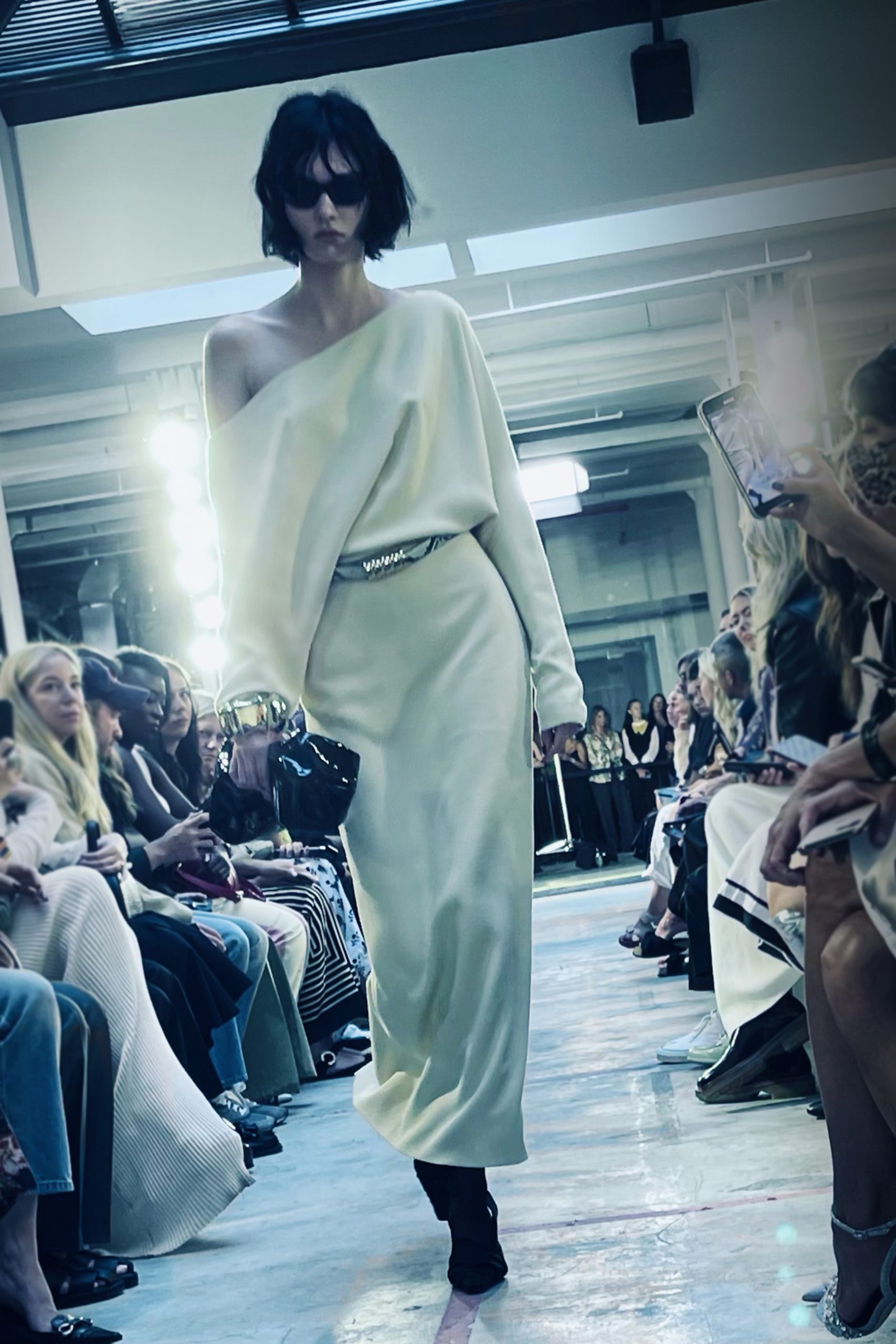 While David Lynch films may suggest a moody and funny complexity, at least Holstein did not choose as inspiration, another favorite film, "Fatal Attraction". "Glenn Close had the best wardrobe," she said with relish. Well, she didn't choose it this season.
---