---
Dior Creative Director Kim Jones Takes On Couture Fashion With Fendi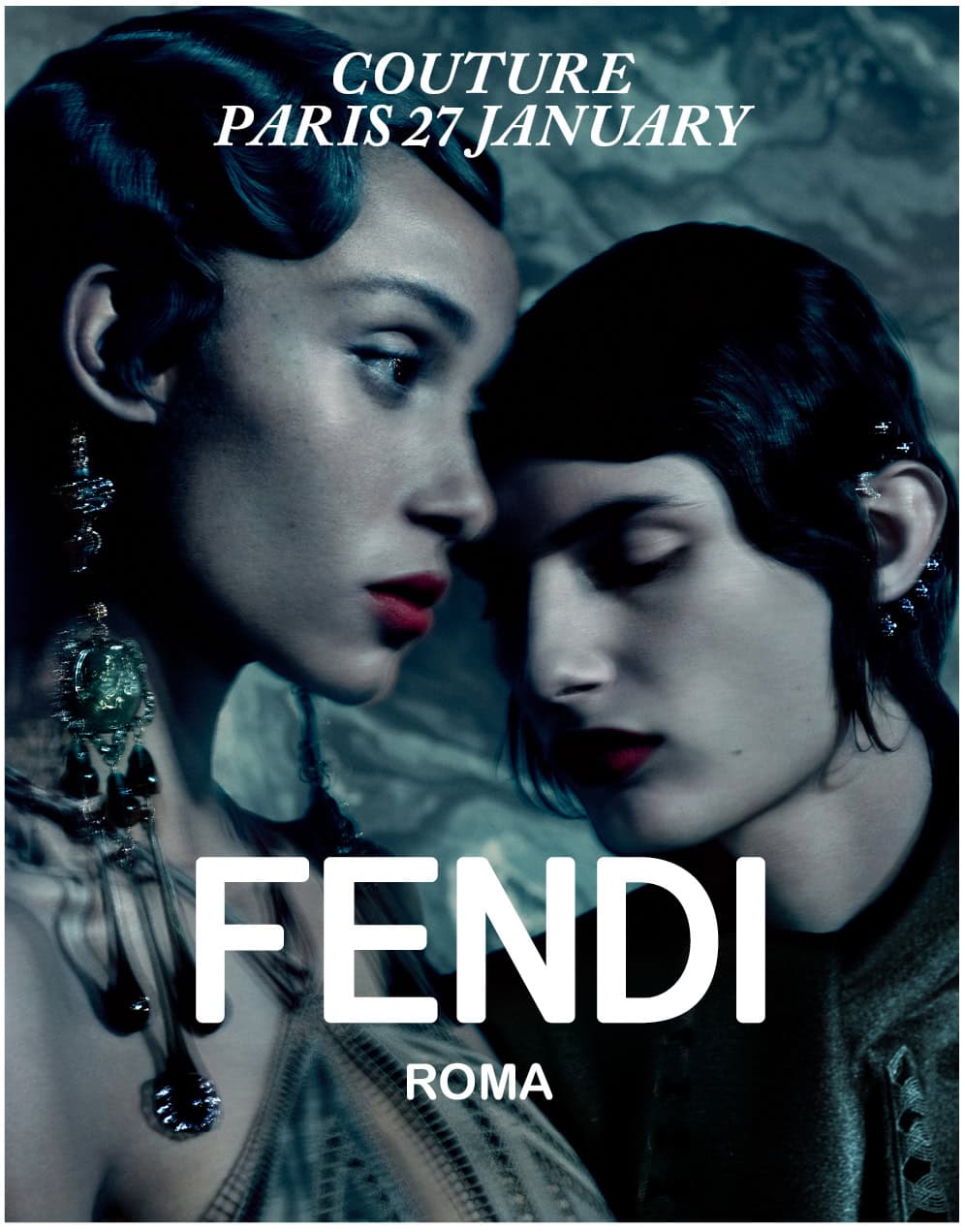 The wait to see what Kim Jones is going to produce with Fendi has been shortened. The designer from Great Britain will debut with a couture collection for Fendi on Jan. 27 in Paris during the city's Haute Couture Week at Palais Brongniart. When Jones was tapped as Fendi's artistic director of couture and women's wear collections earlier this Fall, we were told to expect his debut show to take place in February. With his first show more imminent than expected, the fashion world waits in anticipation to see what Jones will produce alongside the Rome-based luxury house.
Jones will not be acting entirely alone on this couture collection. Silvia Venturini Fendi, artistic director of accessories and men's wear collections, and her daughter Delfina Delettrez Fendi, jewelry creative director will play a central role along with Jones.
The logistics sorrounding the show have not been entirely ironed out. It has yet to be announced whether or not in-person viewing will be possible. This decision is contingent on the restrictions and regulations that the French government deems necessary to continue the fight against COVID-19.
This January show brings with it more firsts than just Jones' first show with Fendi. It is his first women's and first couture collection, and it is also the first time Fendi has released a Spring couture collection. In the past, the house has focused exclusively on Fall collections giving them the title "haute fourrure".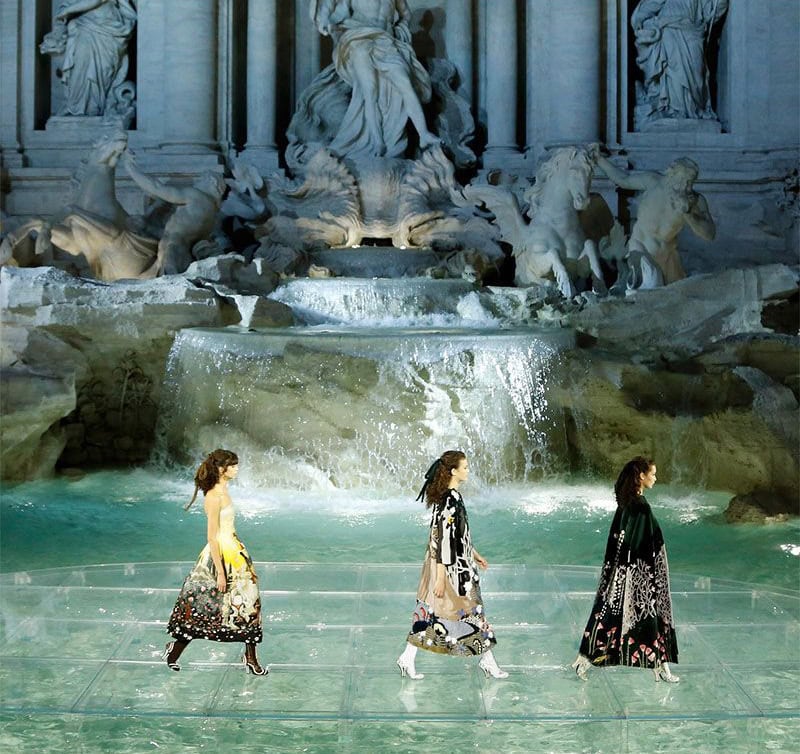 Couture is still new ground for Fendi. Just five years ago the German designer Karl Lagerfeld produced Fendi's debut couture collection in conjunction with his 50th anniversary with the brand. This show took place at the Théâtre des Champs-Elysées.
A year later, in July of 2016 the house produced another couture collection and showed it at the Trevi Fountain. The show celebrated Fendi's 90th anniversary and was the first-ever to take place at that monument. Fendi was a great supporter of the monument's restoration and staged a beautiful show featuring a catwalk over the water. The celebration continued with an exhibition of the very same show at the company's new headquarters in Palazzo della Civiltà Italiana.
Fendi's foray into couture continued in 2017 with a return to the Théâtre des Champs-Elysées in Paris. And in 2018 at Palais Brongniart, which was Lagarfeld's last couture show with the brand before his death in February of 2019. Naturally, Fendi's 2019 couture show paid tribute to Lagerfeld with 54 looks, representing his 54 years with the brand, displayed at the Temple of Venus and Rome, which Fendi helped restore with a donation of 2.5 million euros. They were not able to hold a show during this unprecedented year, 2020.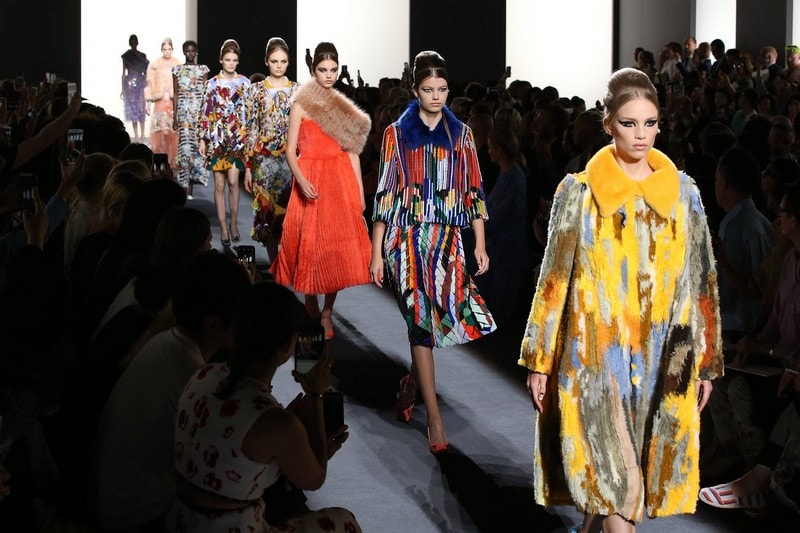 Although his is working with Fendi, Jones remains the creative director at Dior. He is a long time member of Fendi's parent company LVMH. He began in 2011 as men's artistic director at Louis Vuitton, and was a catalyst for the brands push into luxury streetwear when he collaborated with Supreme in 2017. Jones left LV and went to Dior in 2018, and since starting with them, he has continued his collaborations with artists like Daniel Arsham, Kaws and Amoako Boafo, Shawn Stussy, and Air Jordan. In fact, his collaboration with Air Jordan brought about the Air Jordan 1 OG Dior limited-edition, one of the most acclaimed sneakers of 2020.
With Jones' familiarity with luxury fashion, we wait with anticipation to see how he pushes Fendi further into the world of couture.
Credits for Fendi Couture 2021 Photography
Creative Director | Ronnie Cooke Newhouse
Stylist | Alister Mackie
Photographer | Paolo Roversi
Models | Adwoa Aboah, Thatcher Thornton
Hair | Sam McKnight
Makeup | Peter Phillips
Set Design | Jean-Hugues de Chatillon
Casting | Shelley Durkan

---