Review of Kith Fall 2022 Ad Campaign by Creative Director Ronnie Fieg and Photographer Mark Seliger with Talent Jerry Seinfeld
Kith leans into the trendification of dad style with a new Fall 2022 campaign starring none other than Jerry Seinfeld. The iconic actor and comedian was captured by similarly iconic fashion and music photographer Mark Seliger.
After Steve Buscemi appeared in the experiential-retail-store-turned-lifestyle-brand's Spring campaign, Kith has turned to another unexpected Hollywood sexegenarian. But while Buscemi is known for a wide range of eclectic roles and personas, Seinfeld, on the opposite end of the spectrum, mostly plays himself – who, we remember fondly as we rewatch the titular sitcom, is not generally regarded as a style icon, with the exception of his extensive Nike collection. The actor sports a broad range of iconic kicks across the series, which feels particularly notable due to its timing, which far predated the sneaker collecting craze of the last decade. This makes the casting choice all the more fitting for a collection that highlights collaborations with Nike, in addition to its sheer unexpectedness setting the internet ablaze with discussion and reaction.
That being said, it's not quite as clear whether Jerry is the best pick to make a collection and campaign actually look good. While Seliger (who has created iconic portraits of the star in the past) does his best to give the portraits a sense of naturalness, there's still something a bit bizarre about seeing Seinfeld level up his fit game so suddenly, don a flatbrim, or even just do his version of posing for a fashion shoot.
And yet, Seinfeld isn't alone in this style. There's certainly a demographic of white dads with money to spend who have aged out of streetwear but still keep up with the scene that seems to have come into the cultural consumer consciousness in recent years, and here the star seems like their patron saint.
While for most of us the campaign mostly might just feel pretty weird, its target audience is somewhere out there – and, thanks to the inevitable and inescapable internet hype it will generate, they will be reached. For better or for worse, the puffy shirt moment has gotten its long-awaited sequel.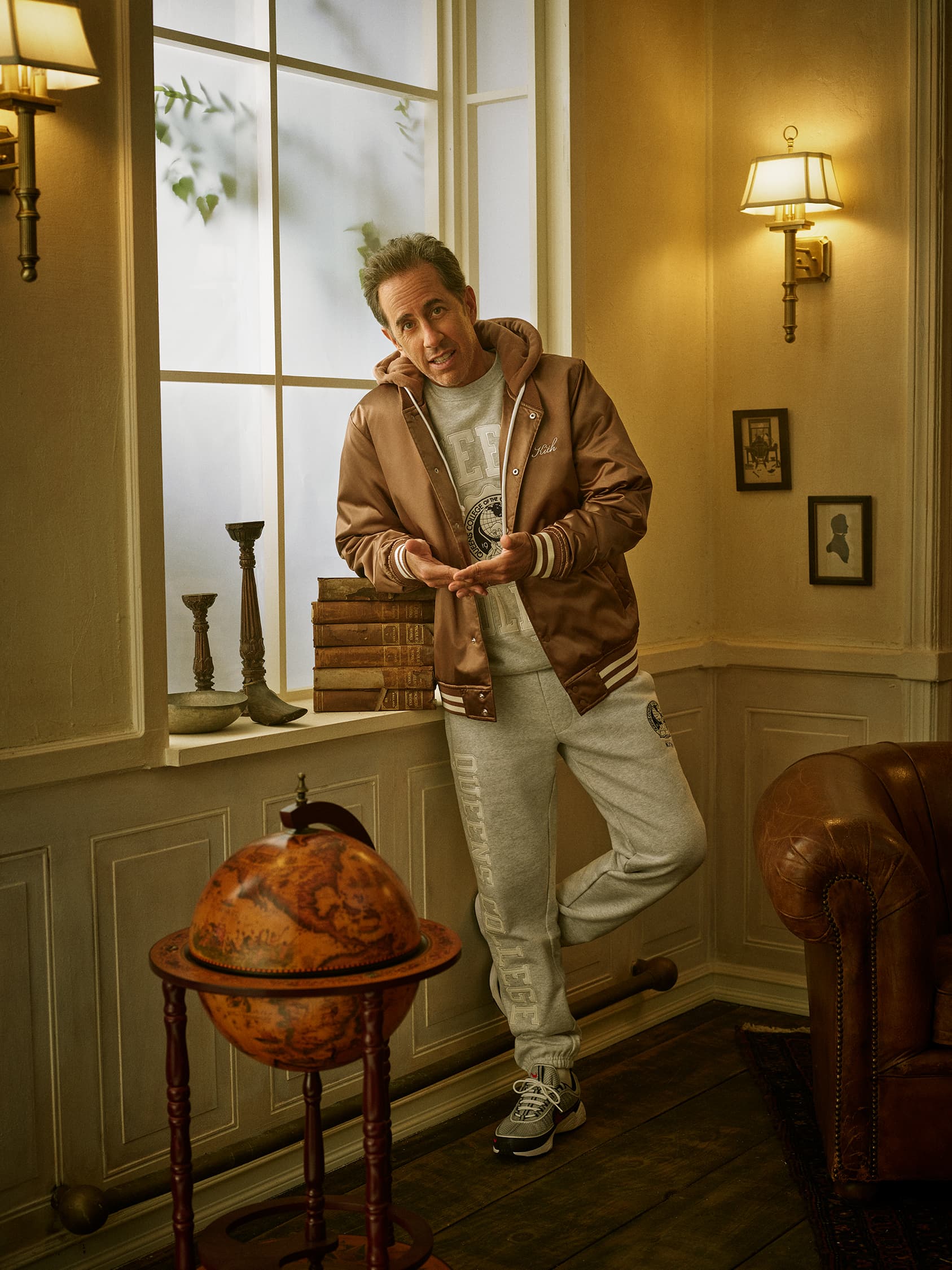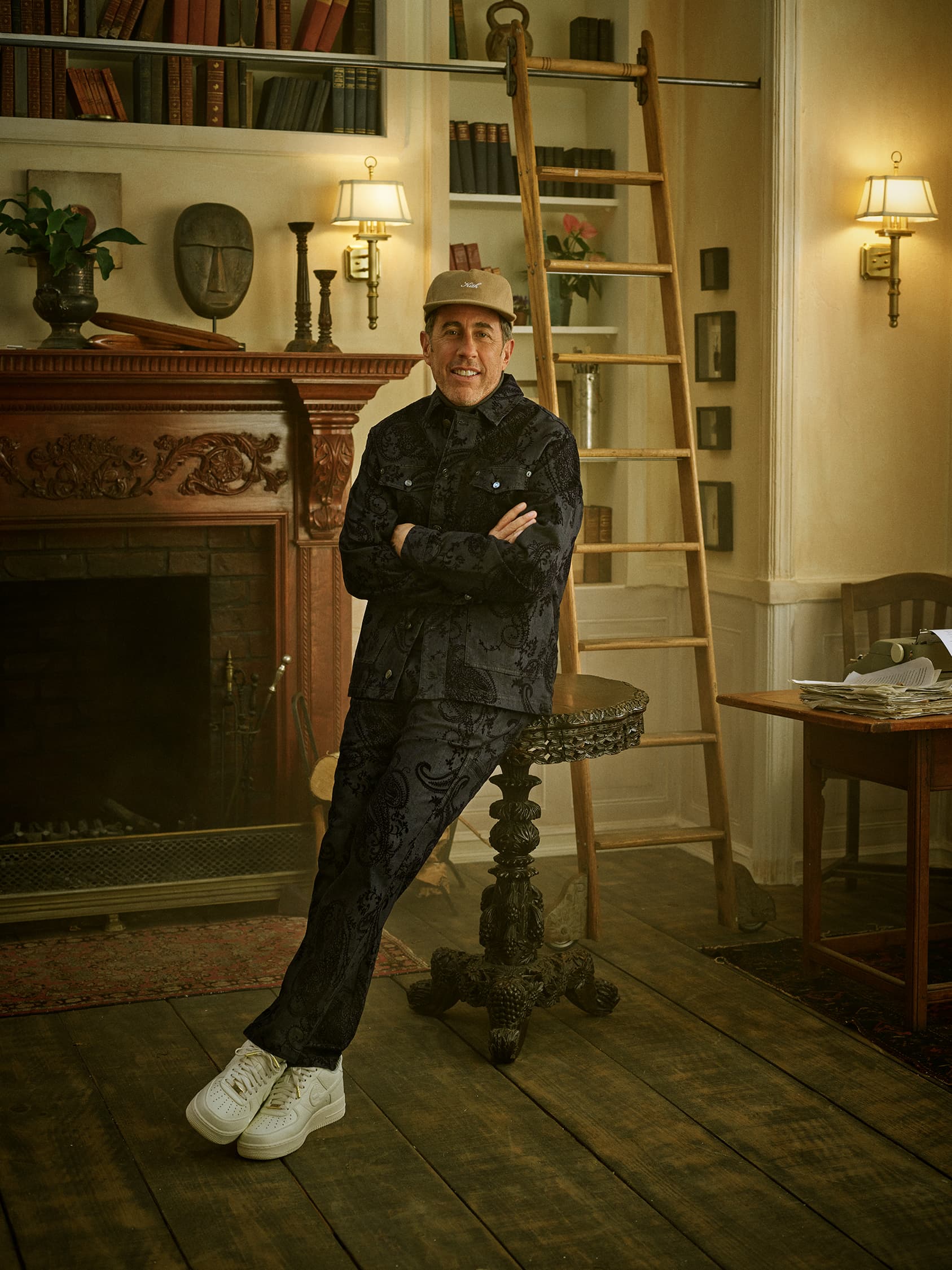 Kith Creative Director | Ronnie Fieg
Photographer | Mark Seliger
Talent | Jerry Seinfeld

---