Open all day, every day, Café Kitsuné Boerum Hill is a modernist reinterpretation of the classic Parisian bistro and cocktail bar with Japanese influences. Discover a variety of specialty drinks, sweet and savory pastries alongside internationally influenced plates, plus a curated selection of natural wines, sakes and cocktails. The simple, inventive, and comforting cuisine revisits French café must-haves, with an added unique Japanese touch.
Designed by Kuroki, the new outpost at the corner of Bond Street & Pacific Street was inspired by its familial, spirited community, with local materials embraced throughout. Enter the café (112-110 Bond Street) and feel immersed in a fresh atmosphere while ordering a full-bodied Café Kitsuné coffee at the white oak paneled counter. Historic brick walls are preserved adjacent natural lime, adding visual textures, and evoking a mix of modernity and warmth. Catching the eye, orange accents are there to enhance the details and give a glimpse of the brand's creative identity. A full oak display separates the café from the dining area, leading you to Galerie Kitsuné (108 Bond Street), a clean white space dedicated to exhibit new artworks by emerging artists working across a variety of mediums. Large street facing windows run the length of the café, providing customers a view of the tree-lined surroundings, while allowing ample light in.
At night, step into The Bar (104 Bond Street), a space that subtly combines Parisian chic and Tokyo-style vibes with burlap fabric, a subtle nod to the brand's coffee roasting activities. A glossy orange side room invites visitors into a distinguished lounge with sophisticated detailing. The atmosphere evokes Café Kitsuné's French–Japanese heritage, showcasing the brand's sensibilities through simplistic yet sophisticated beverage offerings. Conceived as sincere experiences, from home-made infusions and syrups, the Café Kitsuné cocktails are astonishing in their classic, balanced and delicious blends. Adding to the ambience is a high-fidelity audio system, outfitted by family-owned Japanese manufacturer, Rotel. The setup includes a Rotel Michi X5 amp, Pro-Ject Xtension 10 turntable and Sonus Faber speakers, delivering a top-notch listening experience from the brand's label, Kitsuné Musique, with weekly DJ performances to be announced in the coming weeks.
Finally, there is the Café Kitsuné collection of ready-to-wear, including a special New York exclusive capsule designed by artist Michal Loba, to celebrate the occasion. Tableware, accessories and 'Objets' round out the offering. And a small épicerie sells its signature coffee beans and homemade granola in partnership with beloved nearby bakery, Burrow, the same maker of its fox-shaped cookies and gourmet pâtisseries.
For coffee, to share a cocktail or enjoy bites among friends, rendez-vous at Café Kitsuné – Boerum Hill for a friendly, sensory experience unlike any other!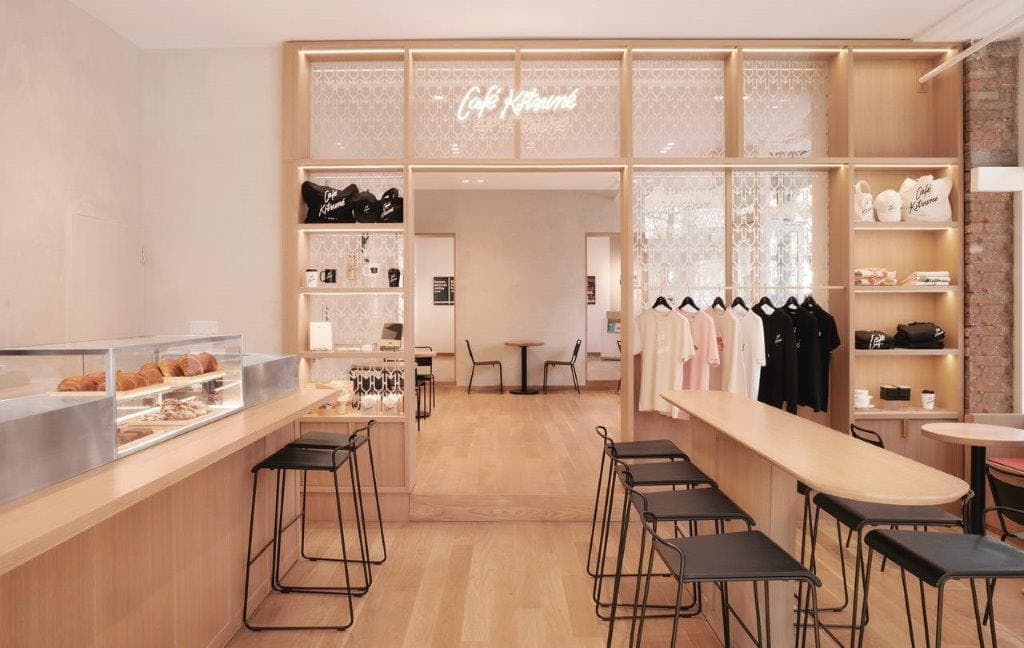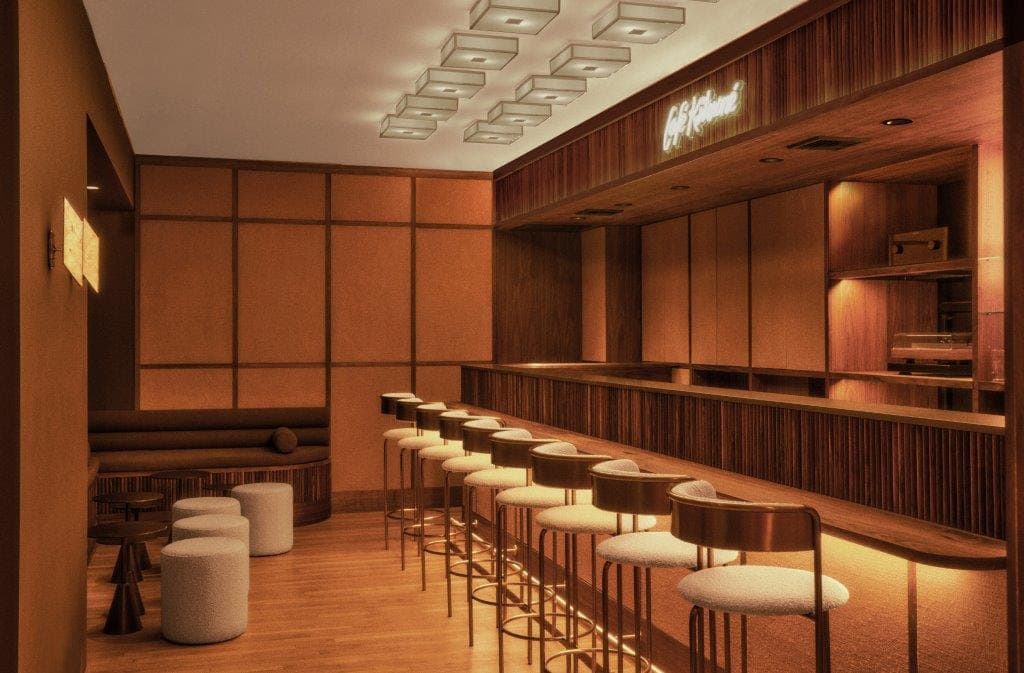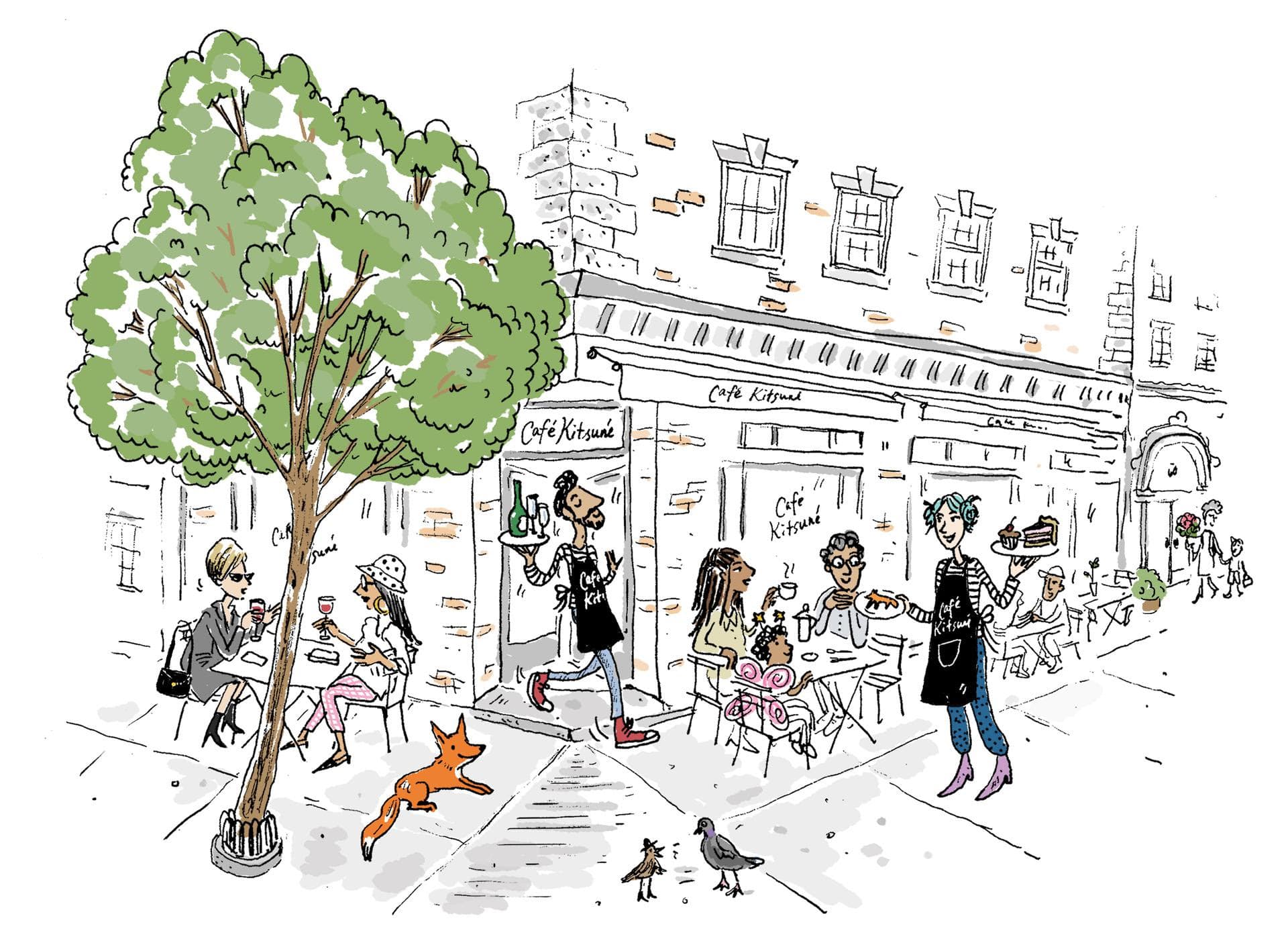 Brooklyn, NY 11217
(Cafe) 112 Bond Street & (Bar) 104 Bond Street
---