---
Review of KNWLS Spring 2023 Fashion Show
From Surviving to Thriving, the KNWLS Warrior Woman Lets Down Her Guard.
By Angela Baidoo
As London Fashion Week faced a moment of uncertainty, following the passing of the countries longest serving monarch, Queen Elizabeth II, the British Fashion Council chose to back the event and move ahead with the schedule.   Recognising its importance as one of the 'Big four', as well as the month's of hard work that many designers – especially those who are emerging and only a few shows deep, so don't have the financial cushion to reschedule or cancel – have put in, relying on this one week to capture the attention of the press and convert that into sales with international buyers.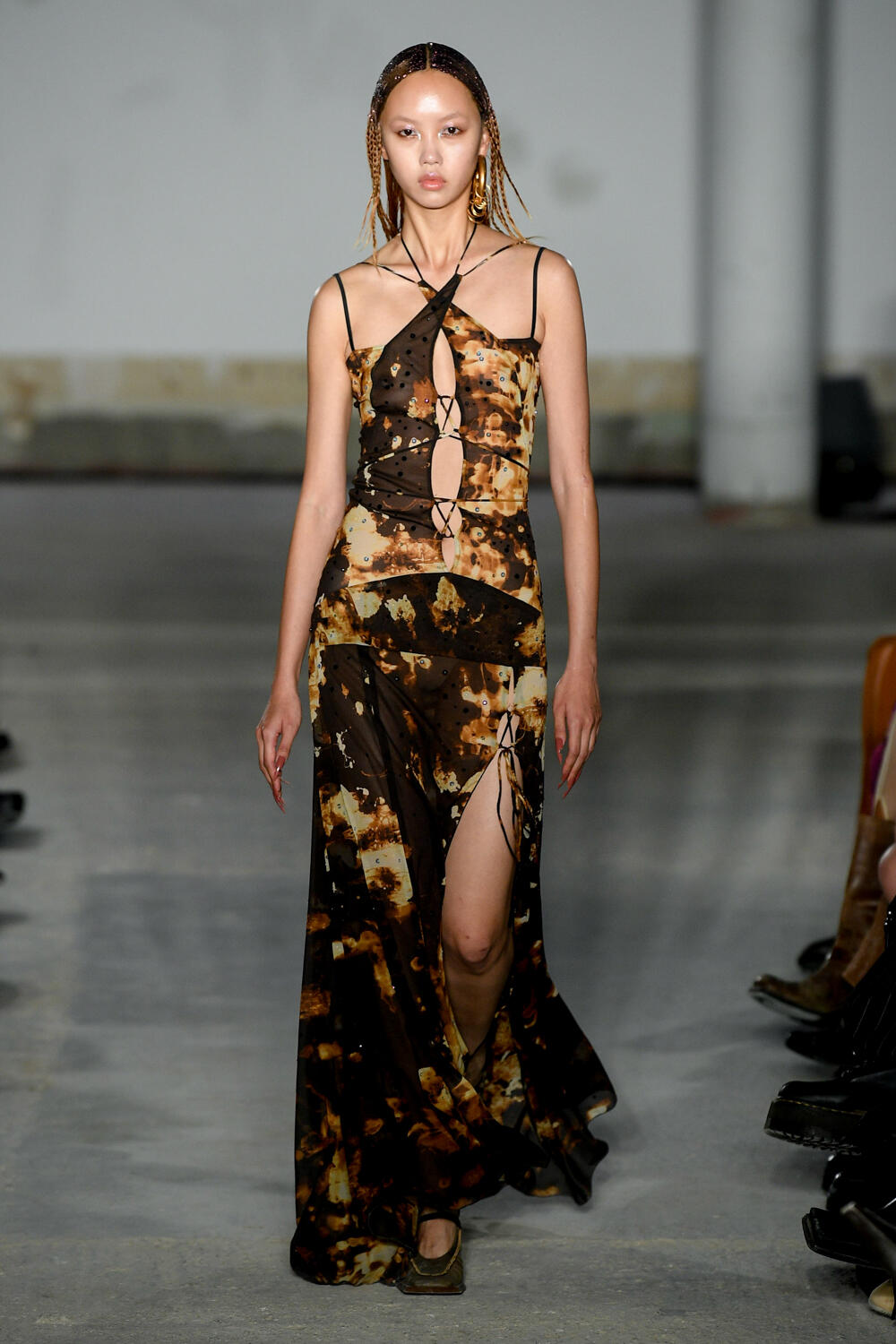 There was a sense of comfort and nostalgia in the pieces that we really wanted to come across, that ease and effortlessness, but still with that really tough KNWLS woman in there

– Charlotte Knowles, KNWLS
On the first full day of shows, designers delivered a welcome respite and carried messages of hope, positivity, inclusivity, and dare we say it, fun, and with their collection Charlotte Knowles and Alexandre Arsenault provided us with a glimmer (quite literally with the addition of a light swarovski-crystal bedazzling, and coincidentally the name of the collection) of hope, during a London Fashion Week which is continuing in the shadows of more sombre events.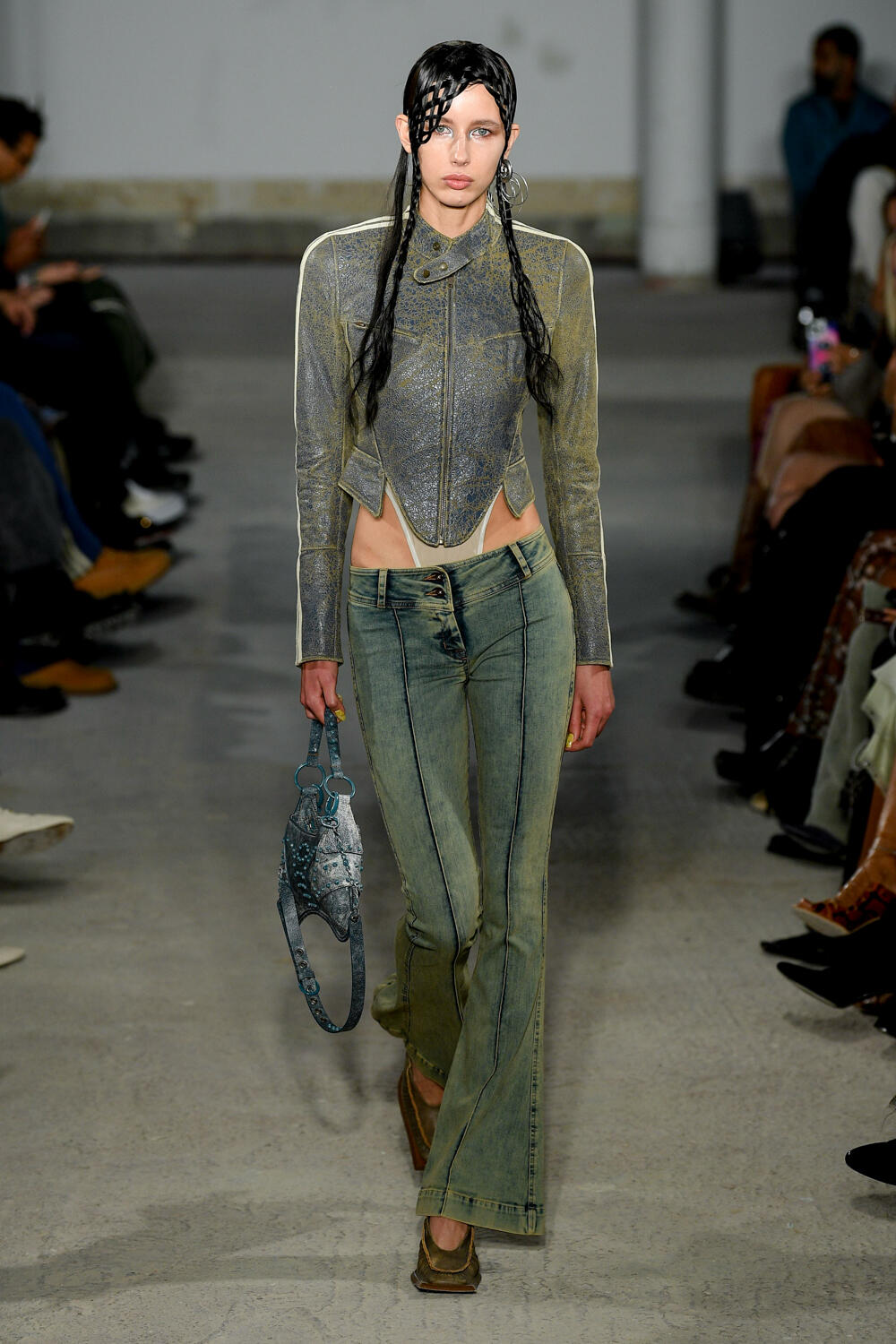 Deciding to press ahead with their show, the collection was greeted by a packed house eager to see how the brand was evolving. In only their fourth summer season Knowles and Arsenault managed to double down on their house codes, while continuing to intersperse this season with a renewed energy. The brands Y2K-meets-grown-up grunge emphasises the svelte torso with keyhole cut-outs, sheer lace-front jersey tops, mesh matching sets over-printed with baroque-style florals in layers of blues, and rugged cropped leather jackets elevated with ring hardware or curly fur trim.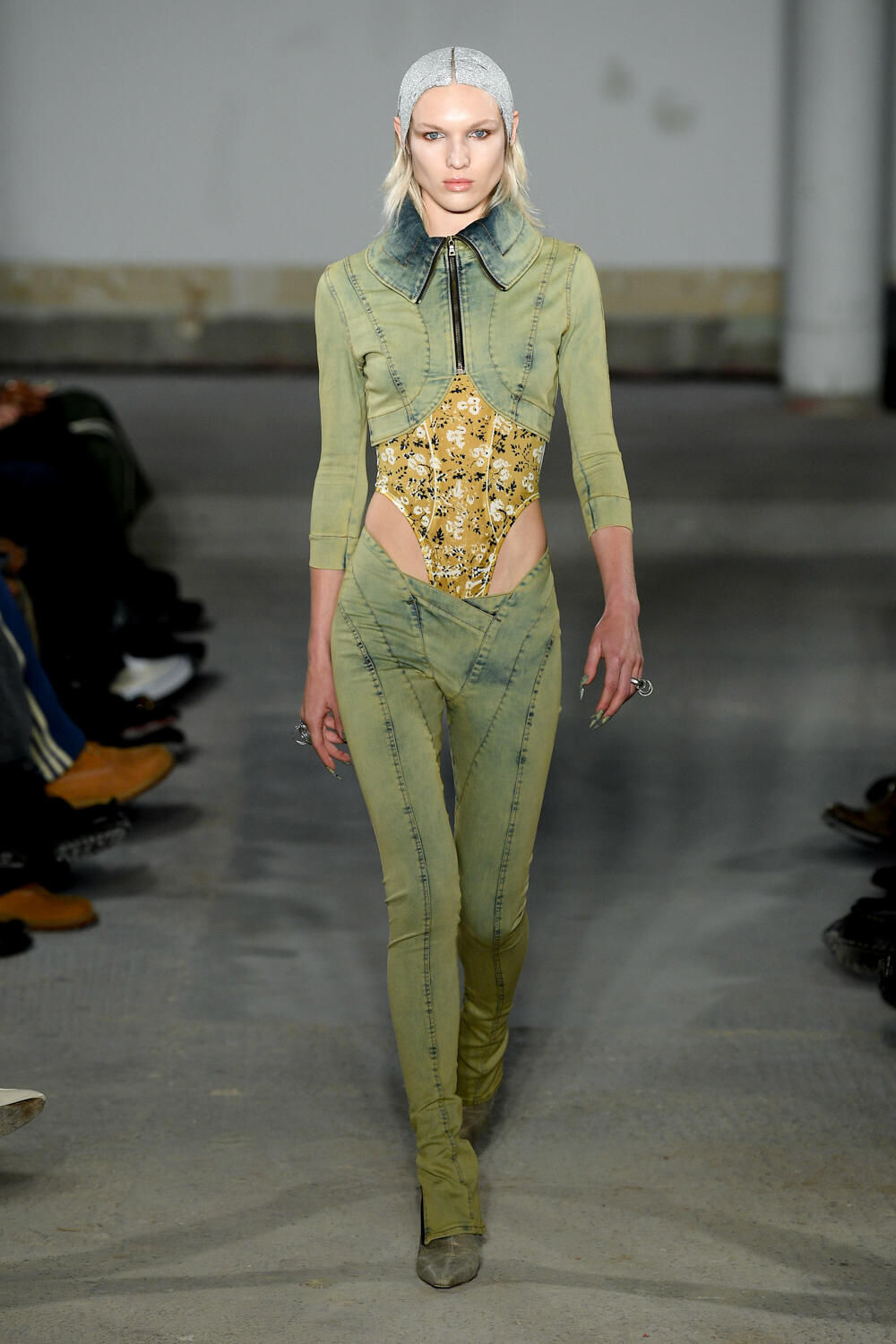 An accomplished selection of accessories, are showing how the brand are building their strength across all categories. For SS23 the team developed fur-trimmed square toe boots and soft suede strappy sandals given an edge with eyelets and rivets, but the brands collaboration with UGG will surely prove popular among its customers. As the first recipients of the XLNC initiative (powered by the furry footwear brand) which extends support to those who have come through Fashion East, Arsenault explains how they collaborated with UGG to update a 'beloved wardrobe staple':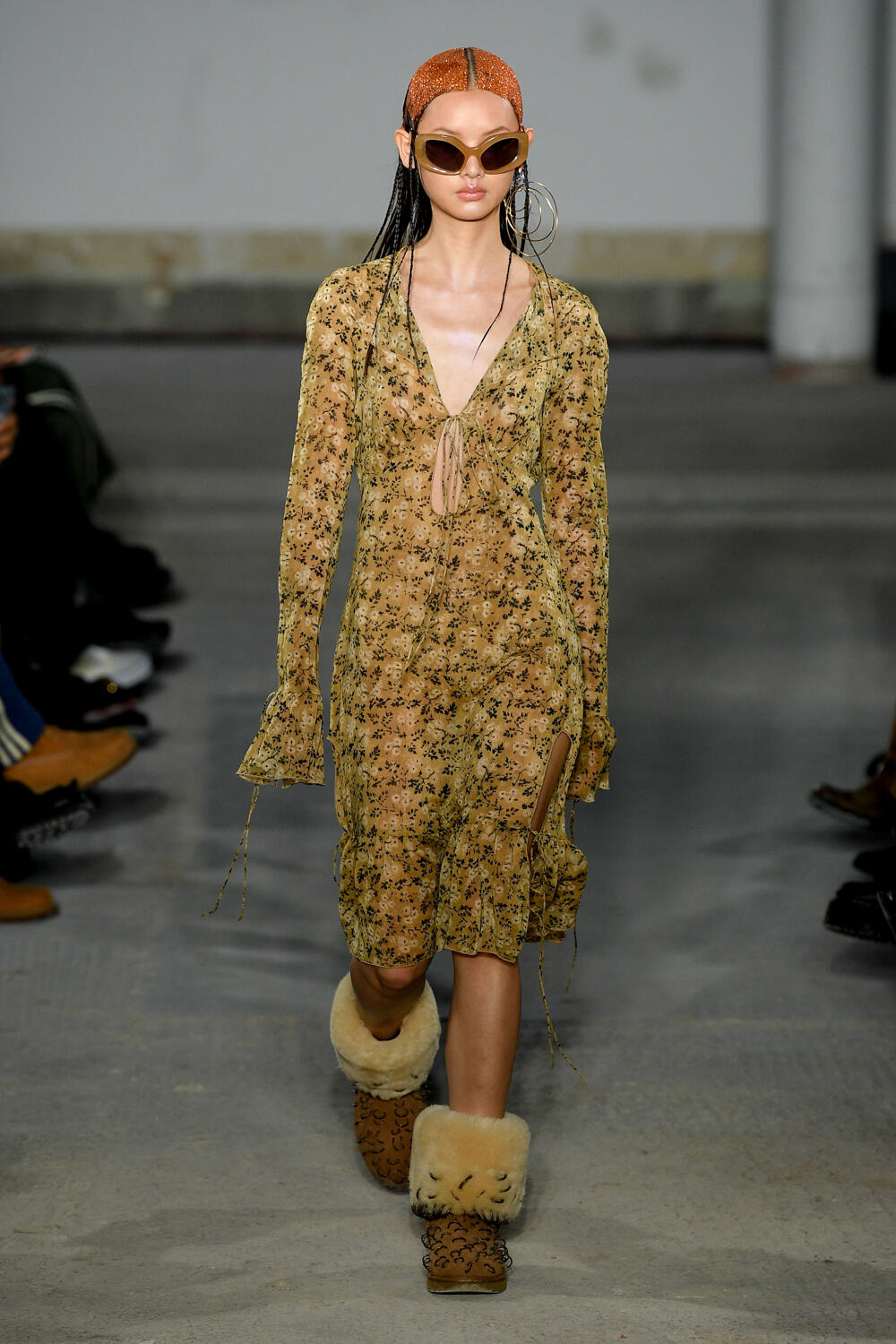 We said to UGG it would be amazing if we could do some of our boots in the UGG shearling for the show, and they were like yeah let's do it, and hopefully that will lead to an actual collaboration

– Alexandre Arsenault, KNWLS
This season, the classic shearling boot was revived with a tough new exterior courtesy of dozens of metal rings, which will be money in the bank if, and when they are released.
The hyper sexy aesthetic has also been a key trend so far this season, encouraging women (men, and the non-binary) to let it all hang out in varying degrees of undress, but KNWLS moodier palette of acid-washed denim, muddy browns, and pastel hues of pink and peach set a different tone when paired with the expert layering the brand is steadily becoming known for – think longline corsets over sheer halters, pleated micro-minis with sheer 'flamenco' flares, and bias-cut slip dresses and matching pants. This styling trick demonstrated the collections trans-seasonal wearability, despite being billed as a summer show many of the looks, especially the middle section of denim, would work all year round, speaking to the duo's alignment with how people want to shop now – Buy now, Wear Whenever, Wear Forever.
The KNWLS warrior woman is taking her first tentative steps out of survival mode to face life with a more positive outlook – a reflection of where we all hope to be in the summer of 2023 perhaps? And as the brand reiterated to The Impression team at the start of the season:
"Whilst Fall / Winter had a bit more of a 'Survival of the Fittest' mindset, our new collection is trying to find hope within the madness. Even though our woman is still braving danger, the mood is much lighter and [more] positive."
---