---
Review of Koché Spring 2023 Fashion Show
Do Hoodies Dream of Beautiful Sunrises?
By Dao Tran
At one moment about halfway through the show, the screen went blank except for the Google search bar, where the following was typed out: "Do hoodies dream of beautiful sunrises?" A couple in white posed in front of it together, he in a white Google sweatshirt and she in a beaded skirt and top, the top with extra feathers on top.
I love this query and asked Christelle Kocher about it after the show, whereupon she revealed the following:
Yes, because it's a new journey, an adventure and a wink to this novel from Philip K. Dick. it was for me a very interesting dialogue to think of technology and clothes connected. But also how can you make clothes crafted, beautiful, and at the same time very digital, very connected to each other, but also to the environment, because it was about proposing a connection, atmosphere, also experience with the physical, with the audience, with technology and the craft.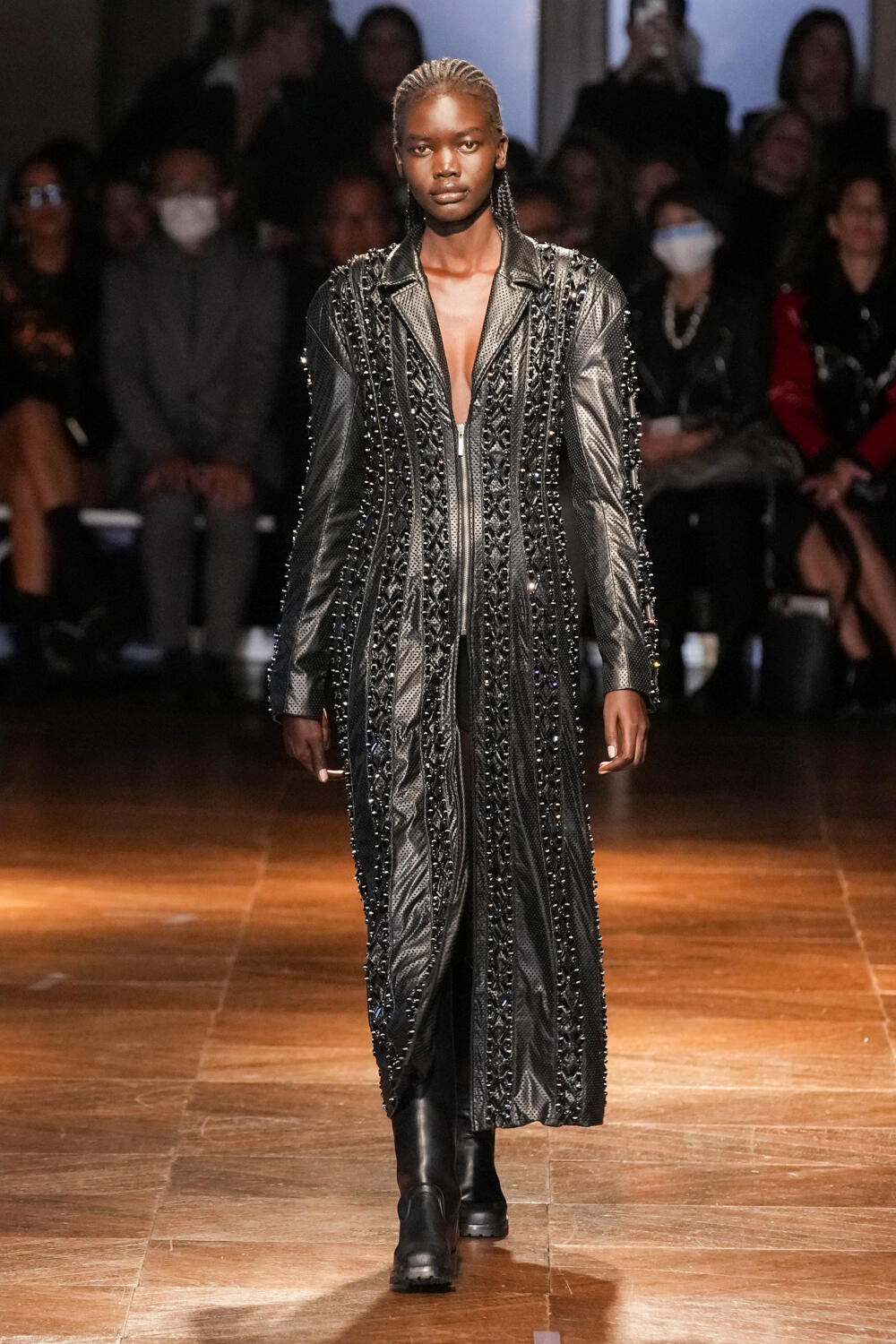 In fact, it is an extremely exciting collaboration between Koché x Google ATAP (Advanced Technologies and Projects), one of the Ambient Experiments it is conducting with four creatives in fashion, media, visual and design to "explore the future role of technology in our interactions with the environment." Essentially, Google has granted these four artists free rein with its technologies to imagine the future forms of human and machine interactions. In Koché's case, the result is four unique, hybrid garments which transform in response to sensors, touch, or light. In addition, Soli radars allow for interaction between the clothes, models, show space, and audience through presence or movement, thereby connecting and transforming people, clothes and machines. 
Though the color palette was surprisingly black and white and neutrals until three-quarters of the way in, it was nevertheless quite rich and dynamic in the textural combinations and graphic design. Loved the way she worked with shades and sheer, creating almost a new type of camouflage that incorporates the skin. The knotted top just begs to be approached and the stripey top will command everyone's attention.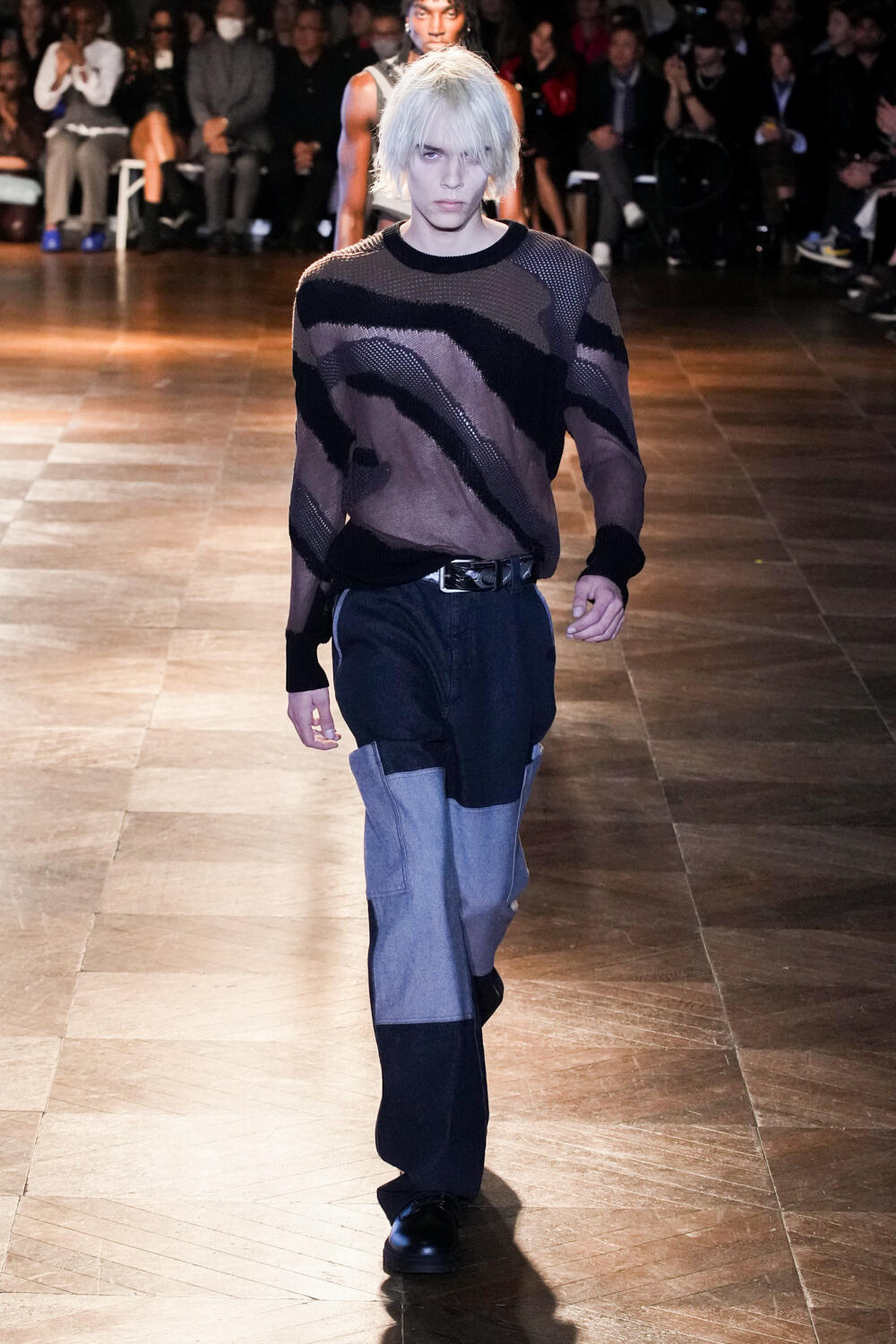 The digital thread also runs through the perforated leather that is reminiscent of the pixelated aesthetic of early video games. Yet there is a distinctly modern edge in the cut and combination of these pieces.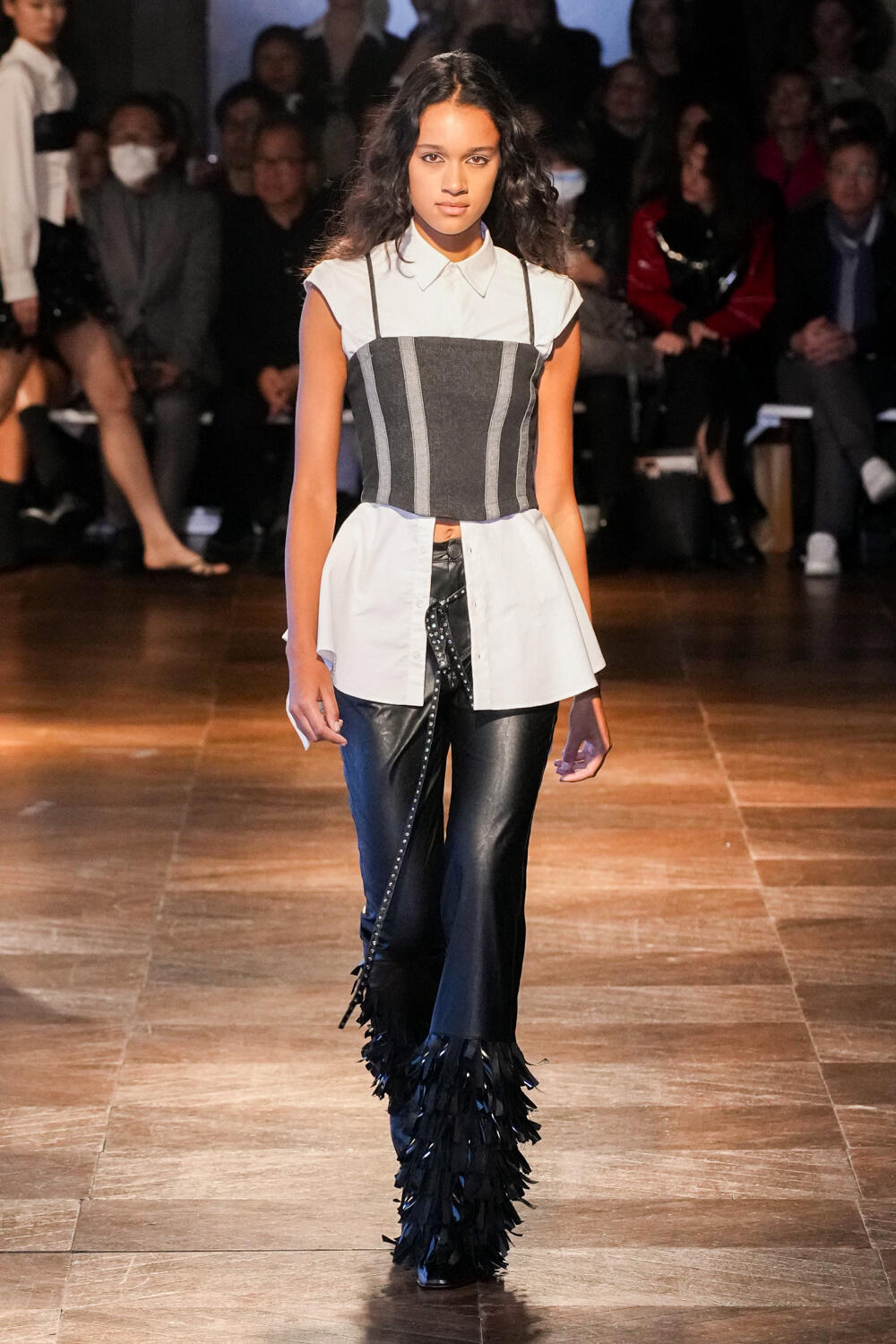 And, of course, it wouldn't be Koché without the pailletes, and beading, and feathers – all that craft of couture that Christelle Kocher is a master at, as the artistic director of Maison Lemarié, Chanel Métier d'Art.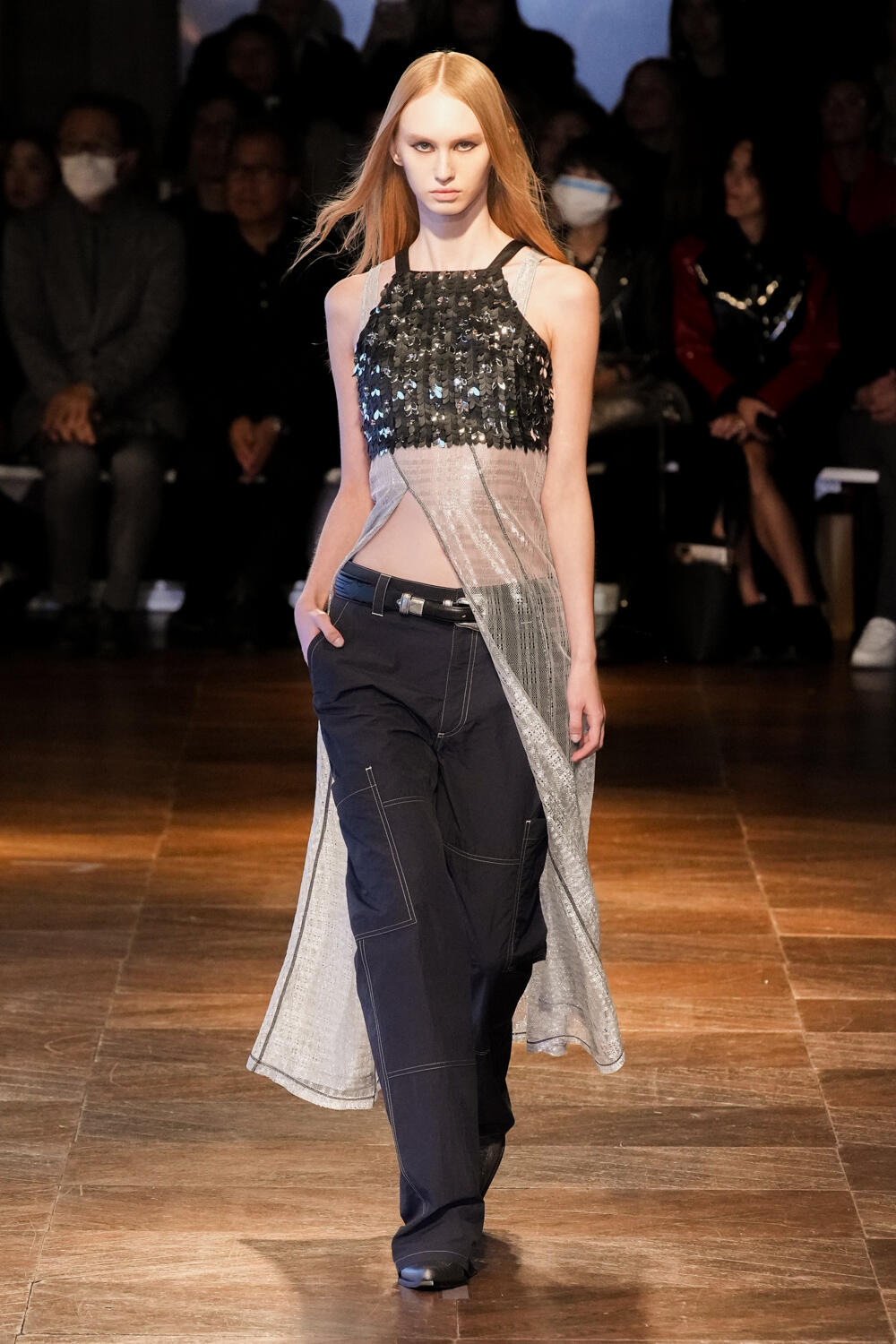 The new creative possibilities at the intersection of fashion and technology give rise to reflecting on both the heritage and the future of fashion. To this end, Kocher says: "This collection was a chance for me to think about the future of clothing. Technology and fashion can push boundaries, but it will make sense only if this mix allows people to express their uniqueness and who they really are." Which is so perfectly true to who she is, for she has always championed diversity, fluidity and equality, the mix of high and low, couture and pop culture.
---