---
Review of Kolor Spring 2023 Fashion Show
A Vintage Vocabulary Makes a Very Modern Statement
By Mark Wittmer
For Spring 2023, Kolor creative director Junichi Abe continued to develop on his signature style of obfuscating the poles of simple and complex, layering disparate categories and drawing on familiar, even vintage fashion vocabulary to created something distinctly new.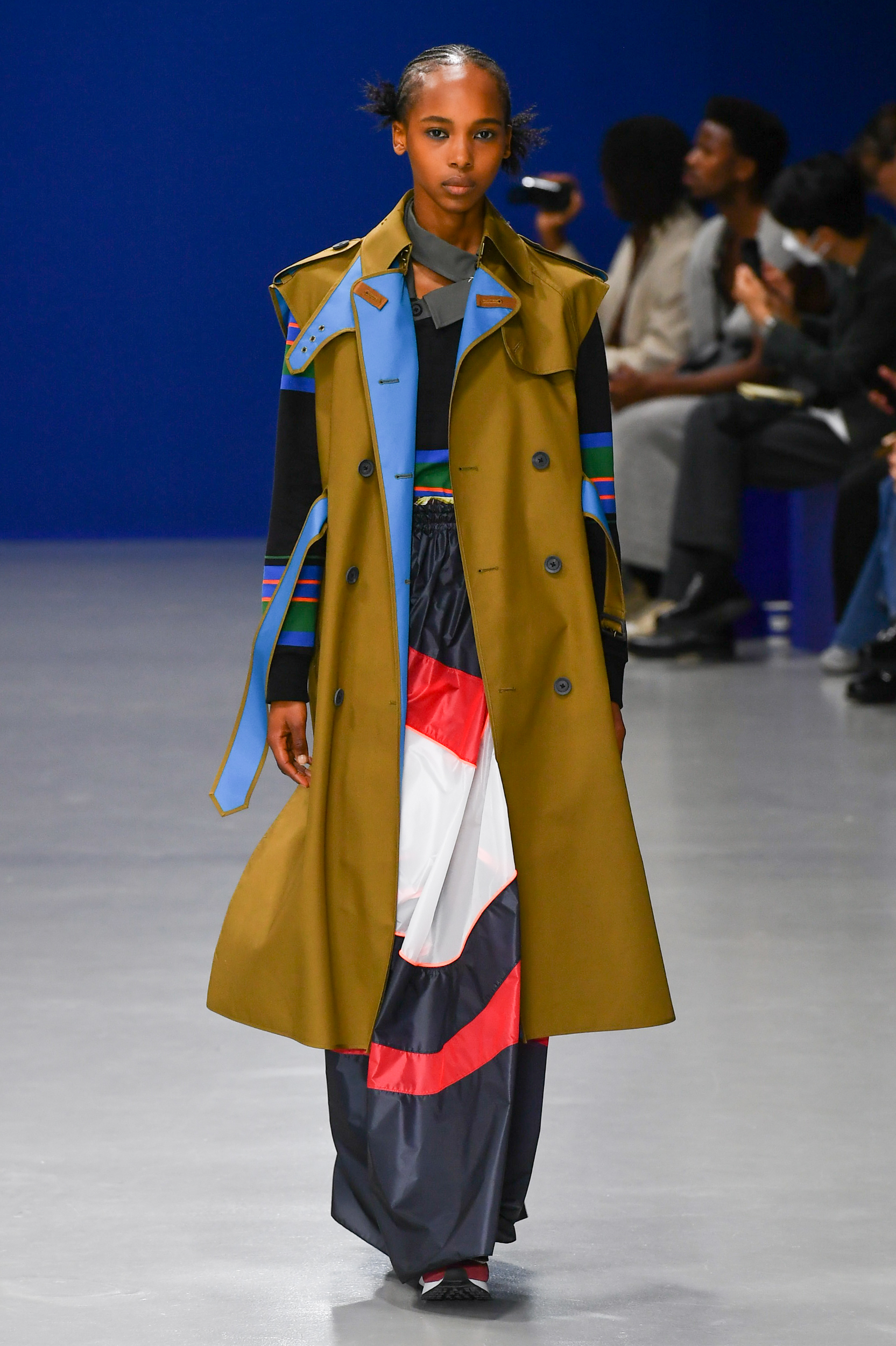 Silhouettes feel immediate, striking the eye in the shape of recognizable menswear staples: a trench coat, a jumper, a blazer, a bomber jacket.
But the simplicity stops here, as Abe blurs these categories through mind-bending yet precise stratification of styles, colors, and fabrics, creating dramatic patchwork hybrids. Collars are stacked, entire sweaters are used as panels in larger coats. Not a single look is symmetrical.
Abe draws in particular from the visual language and material palette of retro sportswear, crafting much of his looks with brightly colored nylon, and riddling them with fun practical details like pockets, mesh panels, zippers, and clasps.
(details 34, details 76)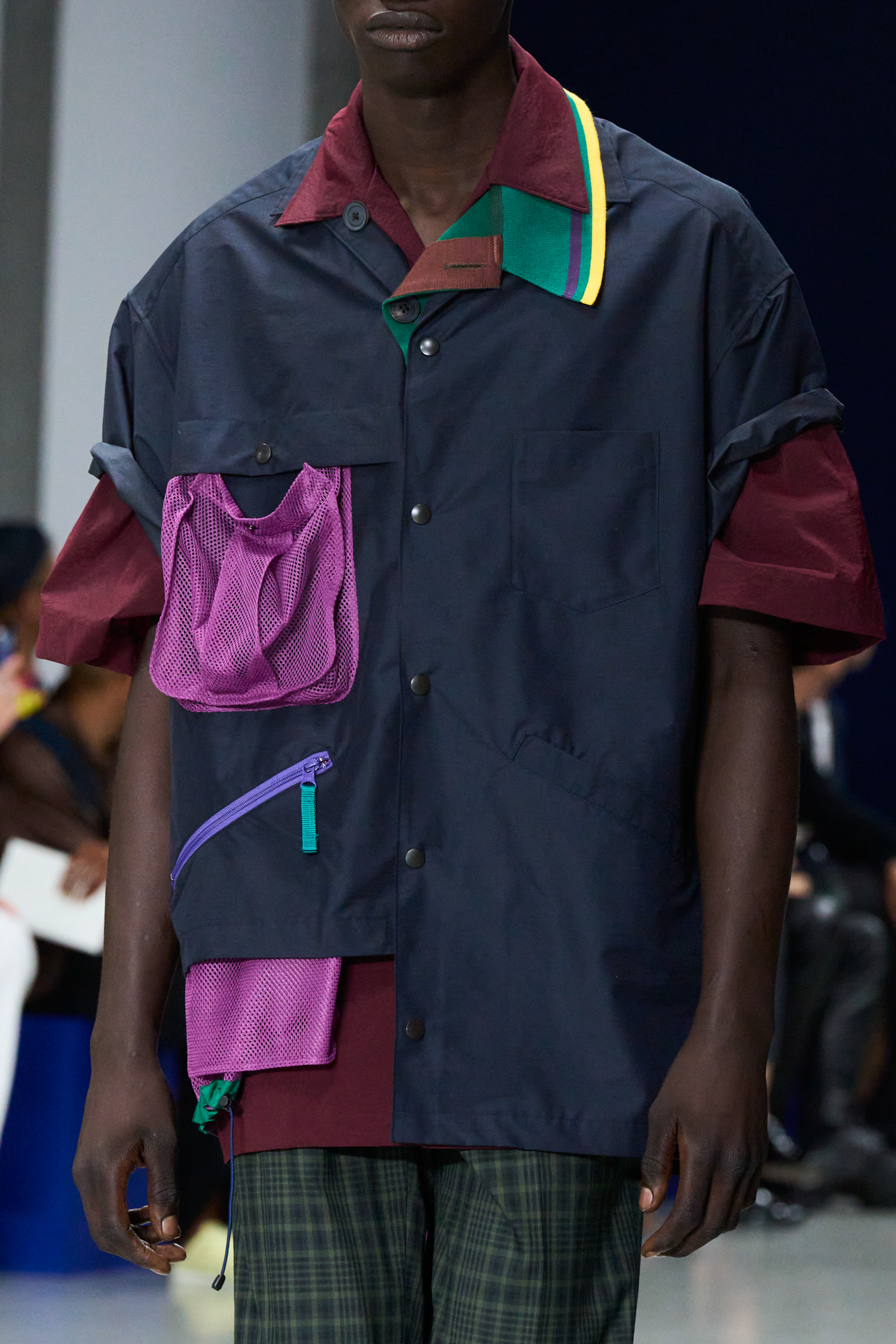 Sneakers are a smarter rival to trendy New Balances, while the other shoe in the collection, a sophisticated loafer, get the same chunky sneaker sole – another brilliant meeting of sartorial worlds that questions whether they must be kept apart.
The collection maintains a tight focus on one core design ethos, and executes it amazingly. Really the only criticism here, if one had to be made, is that the collection might feel a bit too focused, a bit too much of one note. It could have been nice to see Abe broaden his vision just a bit, or tighten up the collection in terms of the number of looks – although, for showing men's and women's together, a greater number of looks is to be expected.
Broad yet sharply focused, beguilingly detailed but immediately striking, the collection is another deft outing for an under-sung master of modern design.
---