---
Review of Labrum London Spring 2022 Fashion Show
A joyous journey in a celebration of West African cultures
By Lizzy Bowring
Tonite, Foday Dumbaya could claim that this is his time. The mood from the crowd was palpable; the brightly coloured lights contributed to the electrifying atmosphere while the woman filming next to me could not stay seated as the music from the 'musical collective', Balimaya Project, reverberated around up into the rafters of the Old Selfridges Hotel. Here was a show like no other at LFW, and with all the right ingredients, this menswear collection from Labrum London is as good as it gets.
But let's step back for a moment. Founded in 2015, Labrum London is not just any menswear brand.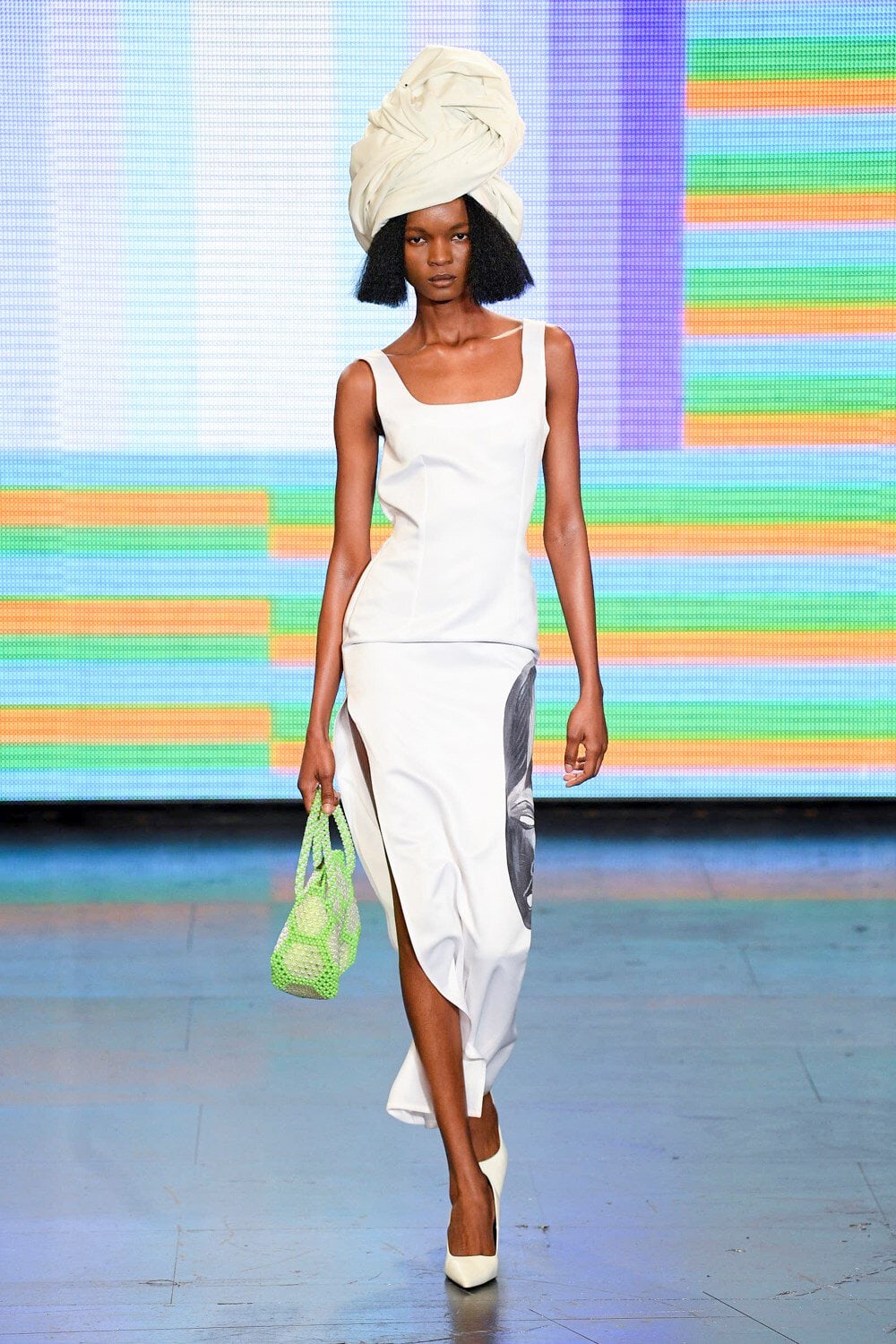 The tagline 'Designed by an Immigrant', promotes the culture and style of Caribbean and African migrants. The heart of the brand's mission lies a passion for making practical clothing grounded in simplicity, classic British cuts, and an innate passion for detail.
Those are precisely the ingredients we drank in from the collection.
Tie-dye printed pieces teamed with fun, and colourful graphics were at one with the surroundings designed by the artist Yinka Ilori, who painted a joyous journey through the celebration of cultures.

Dumabay drew on his unique cultural heritage and infused West African accents into the collection, seen in hand-drawn illustrative prints depicting Sierra Leonean life and motifs inspired by tribal masks. Dumbaya also wove these elements into his classic cuts without being too overt, while the flashes of colour provided a vibrancy that took a classic tailored suit to another level.
Several dresses mixed into the collection bore his simplistic approach to design, yet the prints delivered these pieces as Spring/Summer must-haves.
Much of the artwork came from his support of the local artist's community work of Madame Wokie Skills Development Initiative; LabrumLondon also supports the local artist community in Dumbaya's hometown.
There is plenty to admire about this young man – the words repeated throughout the song from the band – 'yes we come from far', said plenty about the future of Dumabay and Labrum London – he may have come from far, but by the look of this presentation, he will indeed go far.
---