Review of Lacoste x Netflix Spring 2023 Ad Campaign by Creative Director Pelagia Kolotouros with Photographer Alex Huanfa Cheng
Lacoste gets ready for a night-in binge with a campaign for its new collection in collaboration with Netflix. The campaign was shot by photographer Alex Huanfa Cheng.
Comprising casual staple pieces, the collection combines Lacoste's recognizable logo with fun graphic references to some of the streaming service's most popular original series: Bridgerton, Lupin, Sex Education, Stranger Things, and more.
The campaign features visual references to these shows – the ornate Regency style of Bridgerton, the 80s aesthetic of Stranger Things – as well as making some clever use of familiar moments from Netflix's user interface, like the quick fast-forward button.
While Netflix itself feels like too broad an entity for people to be excited about wearing merch with its logo, it does make a lot more sense that people would be ready to rock pieces with fun references to their favorite shows. The campaign is smart to lean into this latter approach by exploring familiar reference points from these narratives.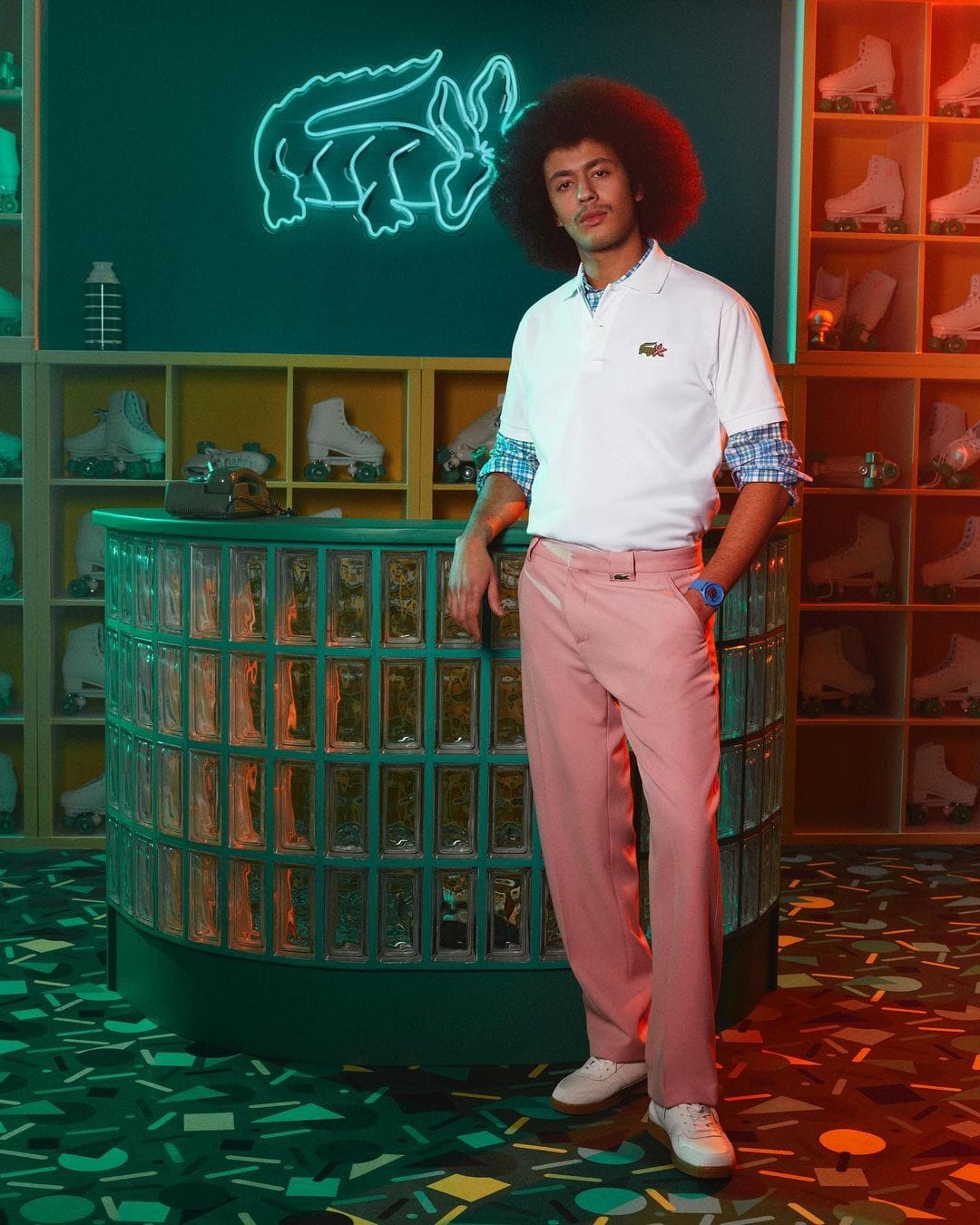 Lacoste Creative Director | Pelagia Kolotouros
Photographer | Alex Huanfa Cheng
Casting Director | Conan Laurendot

---