Showcasing Unique Blend of Art, Craft, and Fashion in a Space Infused with Creative Director Jonathan Anderson's Vision
Loewe is set to open its inaugural store in Texas, situated in the renowned Highland Park Village, Dallas. The store will feature a comprehensive collection of women's ready-to-wear and accessories. Inspired by Jonathan Anderson's Casa Loewe concept, the 147-square-meter space harmoniously intertwines art, craft, and fashion.
A hallmark of the store is its unique use of blue and white enameled tiles, handcrafted and enameled in Spain, adorning both the storefront and the interior walls. These artisanal tiles, each distinct in hue and texture, create a vibrant yet tranquil atmosphere, contrasting with the sleek glass and smooth cement finishes. The store's interiors also feature Loewe's signature podiums made from various materials, including tiles and the striking Viola and green Calcutta marble. Adding to the space's diverse textures are Gerrit Thomas Rietveld's angular Utrecht chairs and a plush leather bench, alongside antique Spanish vessels that pay homage to Loewe's rich heritage. Handwoven Spanish rugs by textile artist John Allen, a regular collaborator with Loewe, embellish the floors with abstract pastoral scenes.
Art and sculpture are integral to the store's design, with curated pieces from Loewe's art collection positioned throughout. This includes the evocative Starry Sky (2022) by contemporary American artist Walter Price and a piece by 2023 Loewe Craft Prize finalist Claire Lindner, Buisson nº2, which echoes the French ceramicist's signature organic forms.
Loewe's new store in Highland Park Village represents a continuation of the brand's dynamic journey in the realm of visual expression, where the interplay of craft and creativity is thoughtfully curated to create engaging and meaningful experiences for visitors.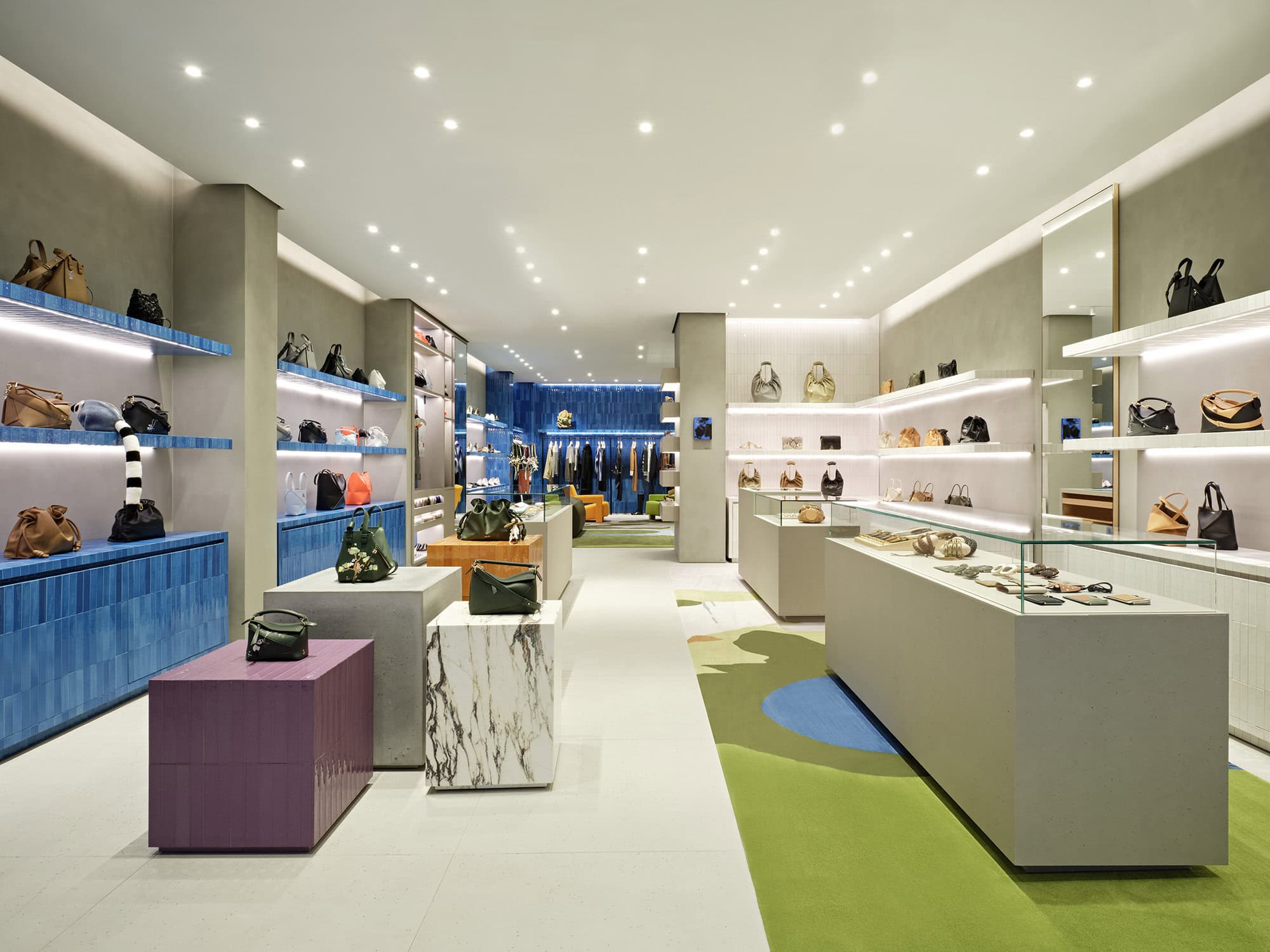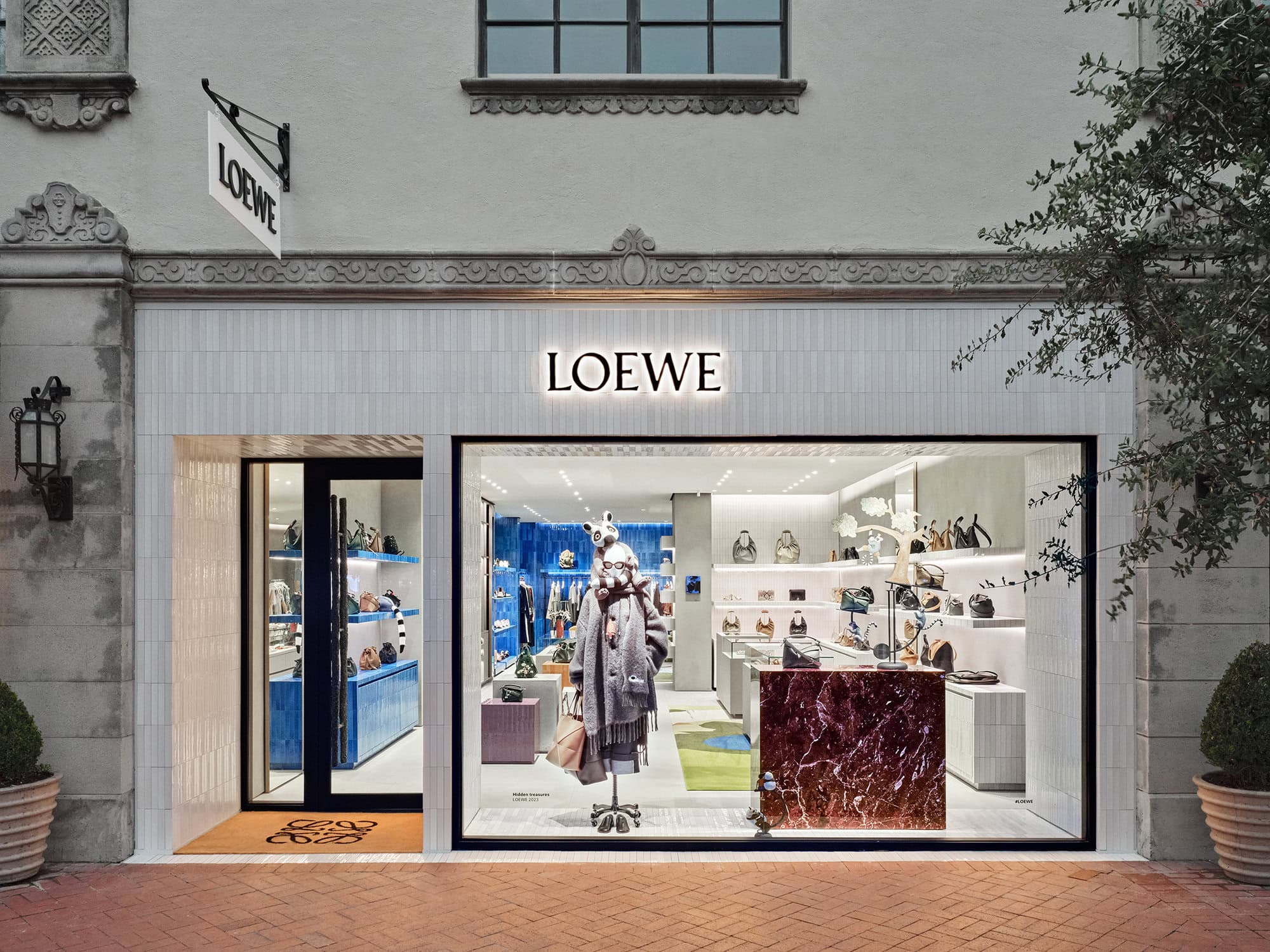 ---