Review of Loewe Paula's Ibiza Spring 2021 Ad Campaign by Creative Director Jonathan Anderson & Photographer Gray Sorrenti
Loewe celebrates the latest installment of their ongoing collaboration with Paula's Ibiza in a colorful new campaign featuring photography by Gray Sorrenti.
An iconic boutique that doubled as a club and gathering space, Paula's was founded in Ibiza in 1972. The riotous hippie paradise quickly became synonymous with the island's liberated nightlife culture. In 2016, Loewe's Jonathan Anderson reached out to Paula's founder, Armin Heinemann, about reviving the brand for a special collaborative project. The resulting Loewe Paula's Ibiza collections have been released every summer since, carrying on the tradition of colorful Bohemian free-spiritedness from a contemporary perspective.
Filled with personal memories of summers on the island, Loewe Paula's Ibiza 2021 captures my idea of escapism. The spirit of letting go is, for me, forever associated with this unique place.

– Jonathan Anderson, Loewe Creative Director
This time around, Sorrenti captures the collection in Campeche and Mérida, two colorful and historic locales on the southern tip of Mexico. Making use of original prints designed by Heinemann, Anderson brings his signature modernist sensitivity for combinations of color and shape to hippie staples like sundresses, oversized shirts and sweaters, and lots of fringes. This gives Sorrenti lots of texture and color to work with, and the colorful, urban energy of Mérida and Campeche provides him an excellent backdrop. With their oversized sunglasses especially exuding a strong sense of character, the group of young protagonists basks in the sunlight, exuding a palpable spirit of adventure.
Neither the collection nor its campaign force the hippie culture of the 70's into the modern-day, but instead reconsider how to revive its timeless principles of freedom, love, and self-expression for a new generation.
The imagery beautifully conveys this process of discovery, and we feel inspired to get way out there, find our tribe, and start making some summertime memories.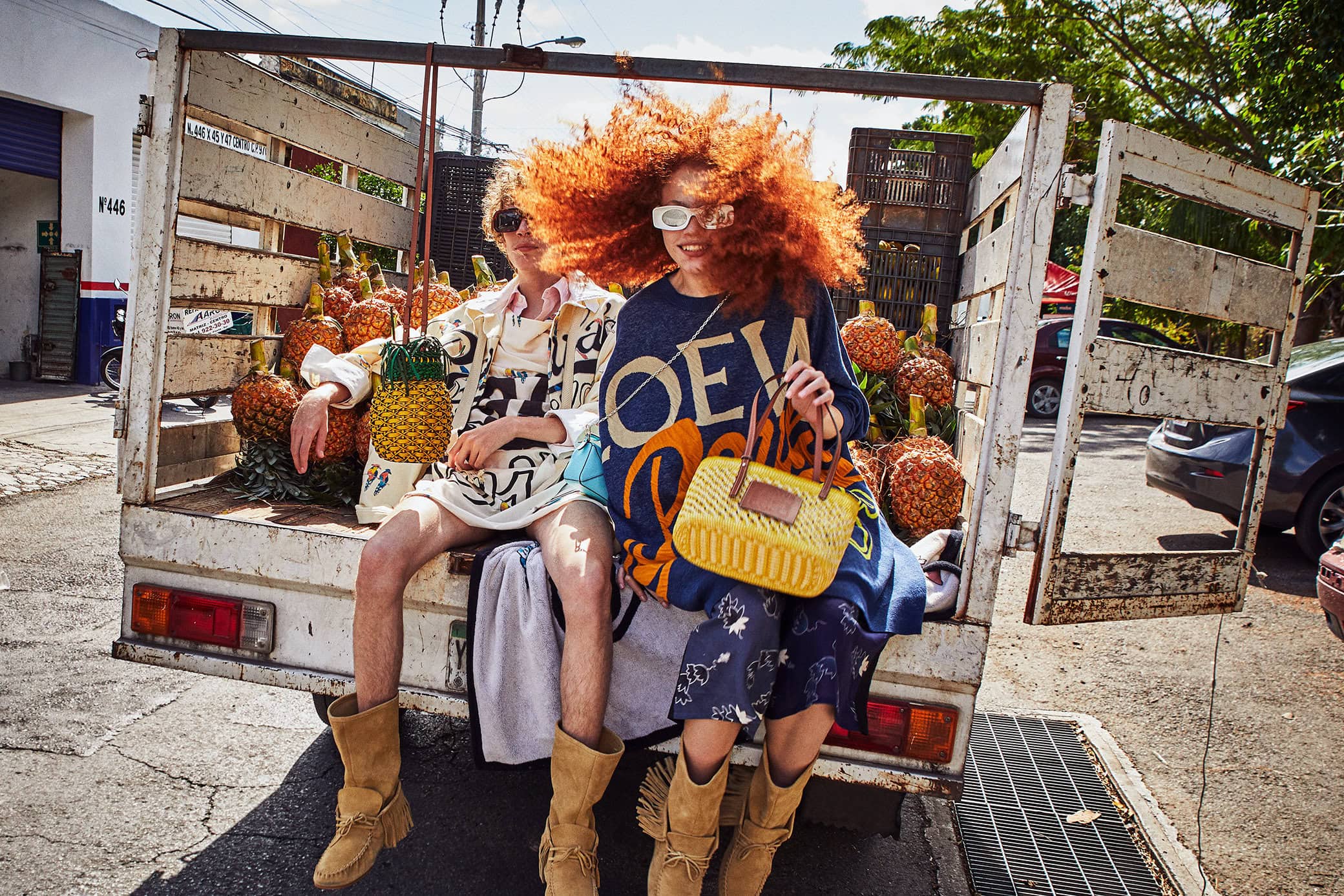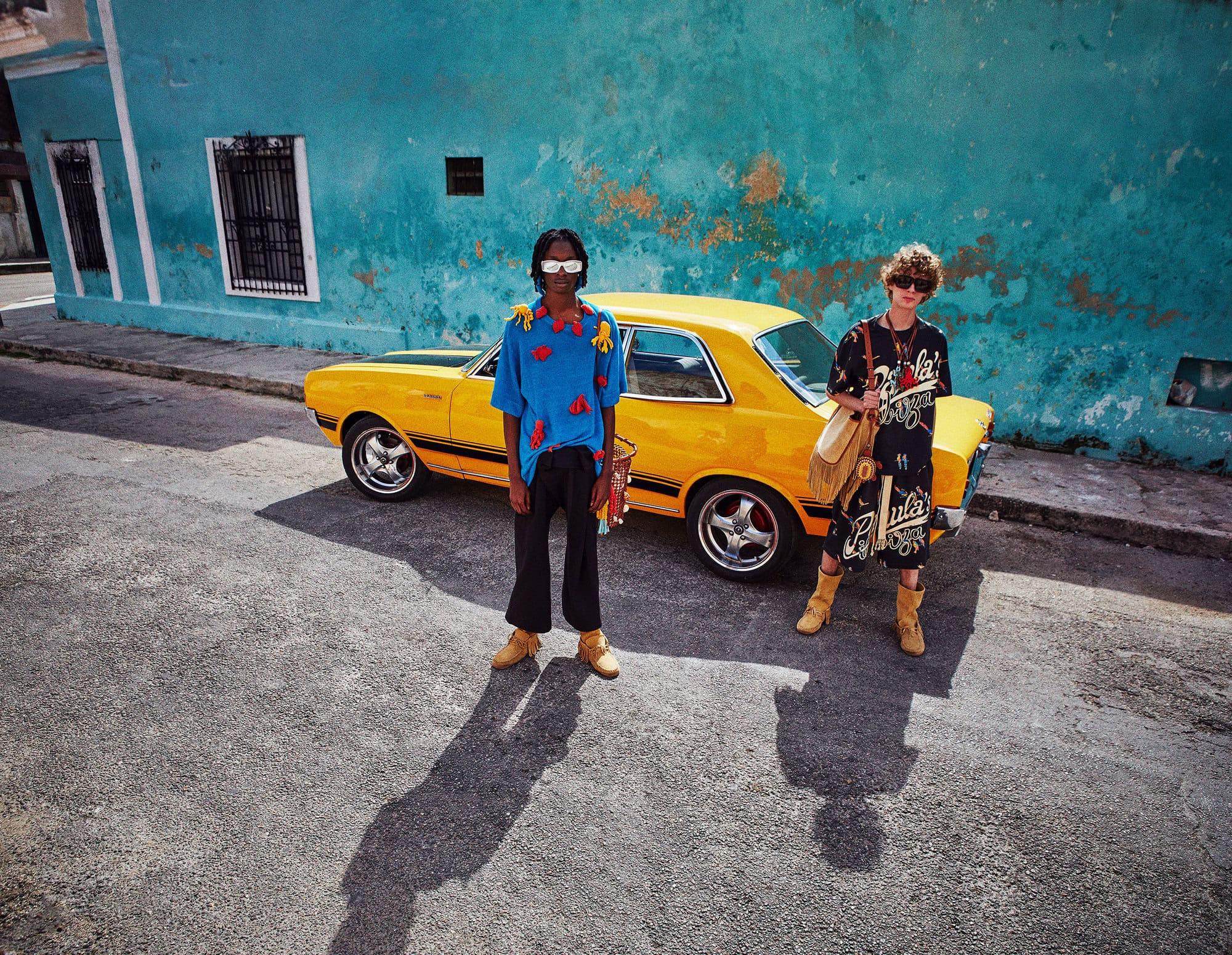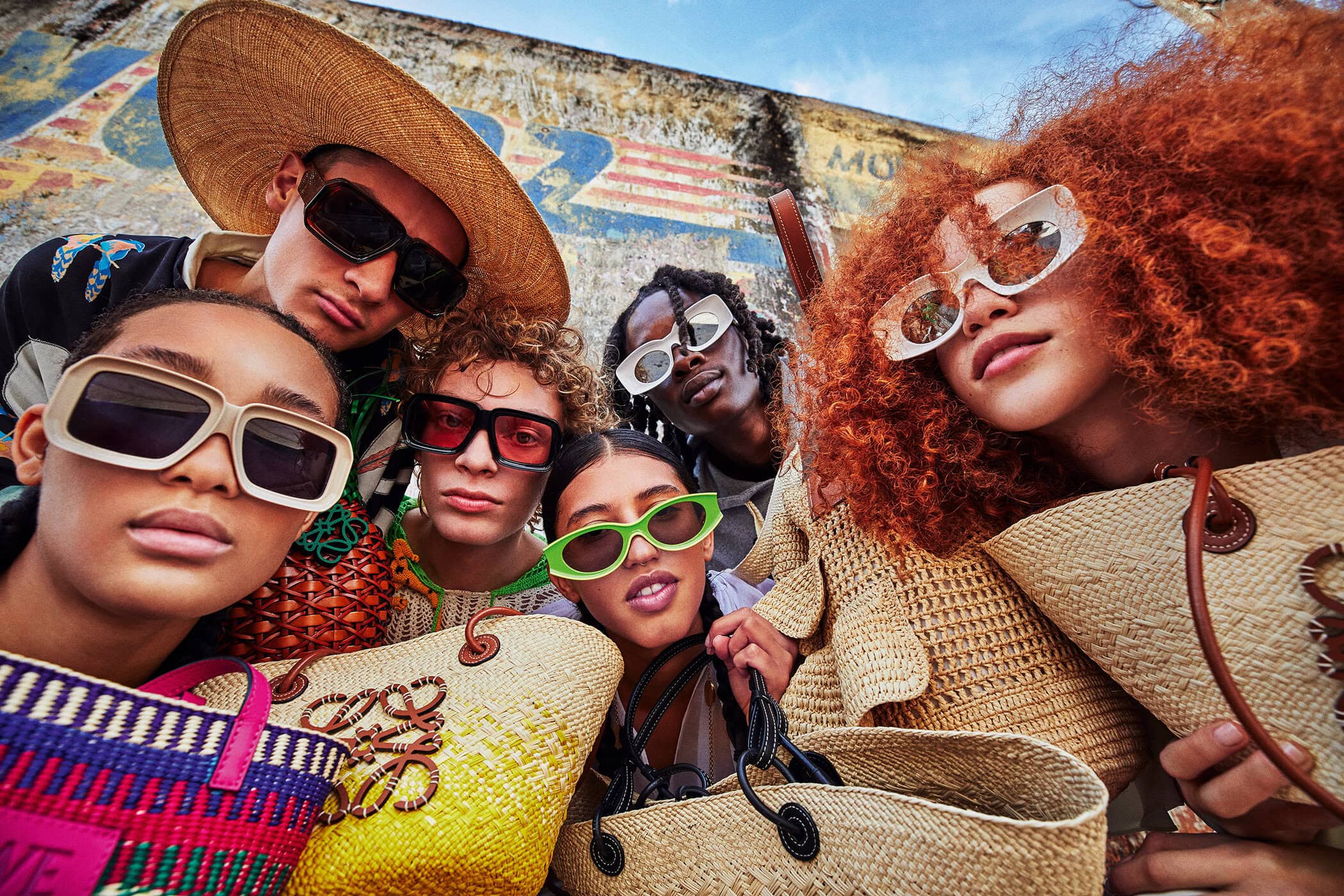 Loewe Creative Director | Jonathan Anderson
Photographer | Gray Sorrenti
Location | Mérida and Campeche, Mexico

---