Review of Loewe 'Paula's Ibiza' Spring 2022 Ad Campaign by Creative Director Jonathan Anderson with Photographer Gray Sorrenti with models Akito Mizutani, Ascrime, Binta Diacko, Iannis Ctelin, Dasha Page, Tristan Vasseur, Gaïa Zimmermann, Rayan Mazuel
Loewe celebrates dance parties and artistic communities with the new campaign for its latest Paula's Ibiza collection, photographed by Gray Sorrenti.
An iconic boutique that doubled as a club and gathering space, Paula's was founded in Ibiza in 1972. The riotous hippie paradise quickly became synonymous with the island's liberated nightlife culture. In 2016, Loewe's Jonathan Anderson reached out to Paula's founder, Armin Heinemann, about reviving the brand for a special collaborative project. The resulting Loewe Paula's Ibiza collections have been released every summer since, carrying on the tradition of colorful Bohemian free-spiritedness from a contemporary perspective.
The new campaign for this year's installment of the collection celebrates the youthful nightclub culture that characterizes the island's cultural scene and has influenced Jonathan Anderson's work. Shooting with a candid sense of naturalism, Sorrenti captures his energetic and eclectic group of models both in mid-party compositions wherein they dance the night away, and in the intimate moments of tranquility and recovery in the interval hours.
The campaign is an energetic and intimate way to capture the character of the collection, tapping into a youthful longing for summer travel, togetherness, and techno.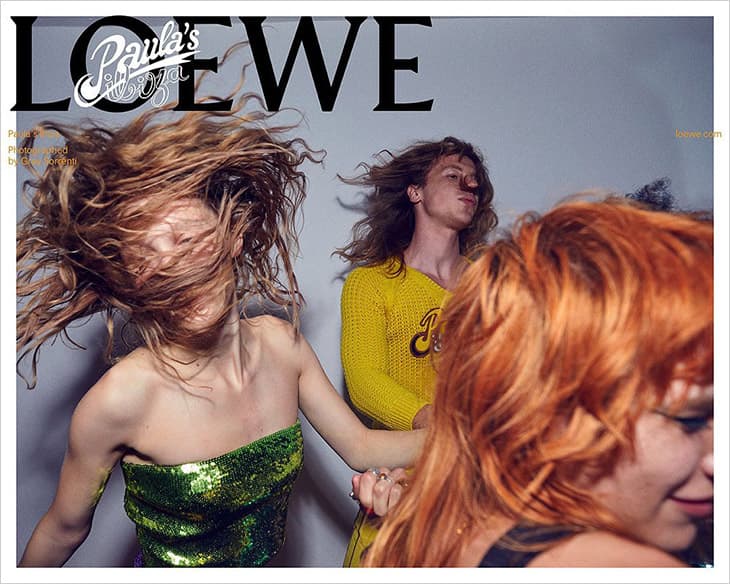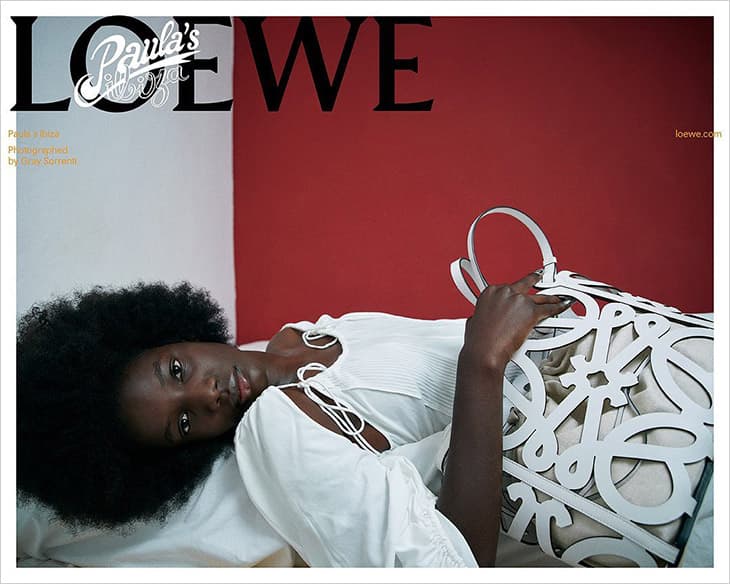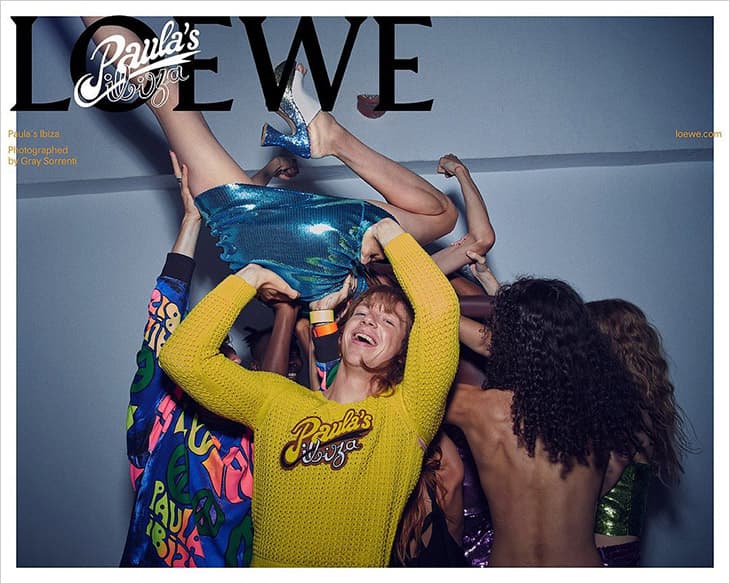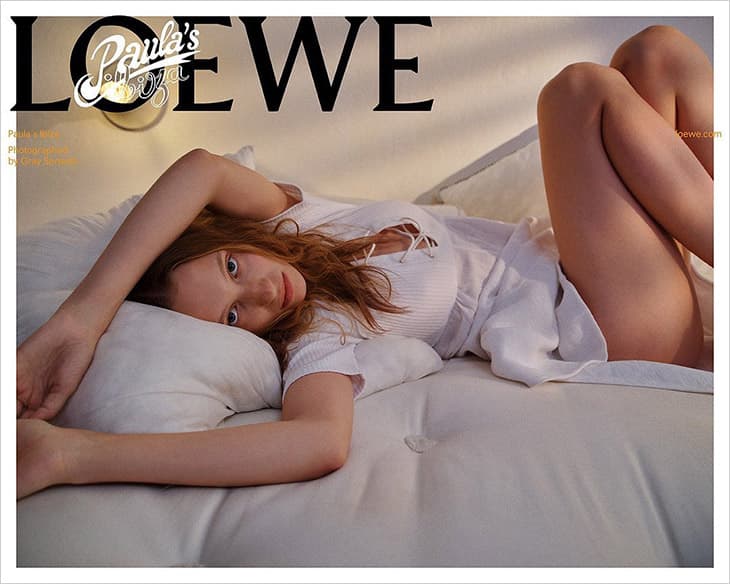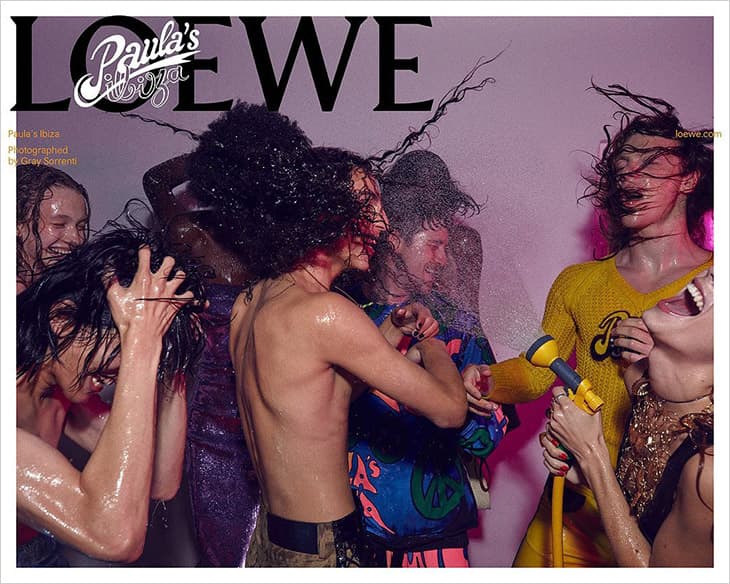 Creative Director | Jonathan Anderson
Photographer | Gray Sorrenti
Models | Akito Mizutani, Ascrime, Binta Diacko, Iannis Ctelin, Dasha Page, Tristan Vasseur, Gaïa Zimmermann, Rayan Mazuel
Stylist | Benjamin Bruno
Hair | Jawara
Makeup | Petros Petrohilos
Casting Director | Midland

---