Review of Loewe Pre-Fall 2022 Ad Campaign by Creative Director Jonathan Anderson with Photographer Juergen Teller with Talent's Sir Anthony Hopkins, Jessie Buckley, Tang Wei, Josh O'Connor, Caroline Polachek and more
Loewe recruits an impressive and expectedly unexpected cast for its new Pre-Fall 2022 campaign, captured by iconic fashion photographer Juergen Teller.
Reprising the approach from previous Loewe seasonal and bag campaigns, Teller brings his signature off-the-cuff, playfully naturalistic style to capturing an eclectic and talented range of celebrity stars: Anthony Hopkins chilling in his garden, Kaia Gerber taking a bubble bath in the middle of the street, influential and longtime American sculptor Lynda Benglis taking a break in her studio, Caroline Polachek with her head in a perm contraption at the salon.
The full cast list features Anthony Hopkins, Hyun Ah, Kaia Gerber, Lynda Benglis, Caroline Polachek, Jessie Buckley, Tang Wei, Alewya, Maya Nakanishi, and Josh O'Connor.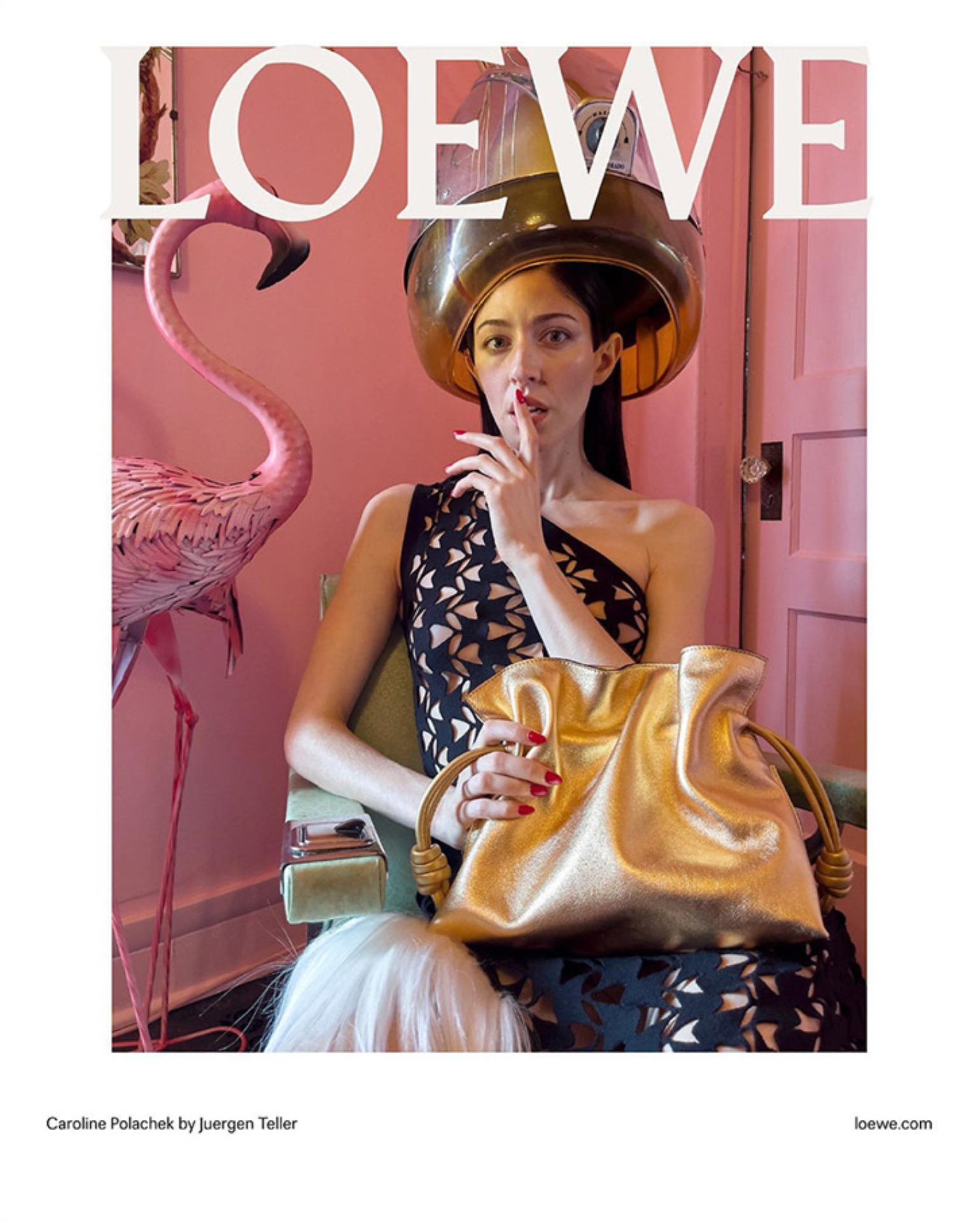 While the candid and quirky imagery isn't exactly anything we haven't seen before – from Loewe, from Teller, or elsewhere – what sets Loewe apart is the breadth and uniqueness of the talent it taps, especially for this campaign. From unexpected art veterans like Hopkins and Benglis or paralympic athlete Nakanishi to more expected but still impressive contemporary pop icons like Hyun Ah and Polachek, Loewe casts a wider and more thoughtful net here than we typically see from a celebrity campaign.
Couple the power of this cast with Teller's legendary photography and creative director Jonathan Anderson's distinct and recognizable brand of art direction, and the campaign is a very strong expression of Loewe's leading position at the global intersection of fashion, art, and culture.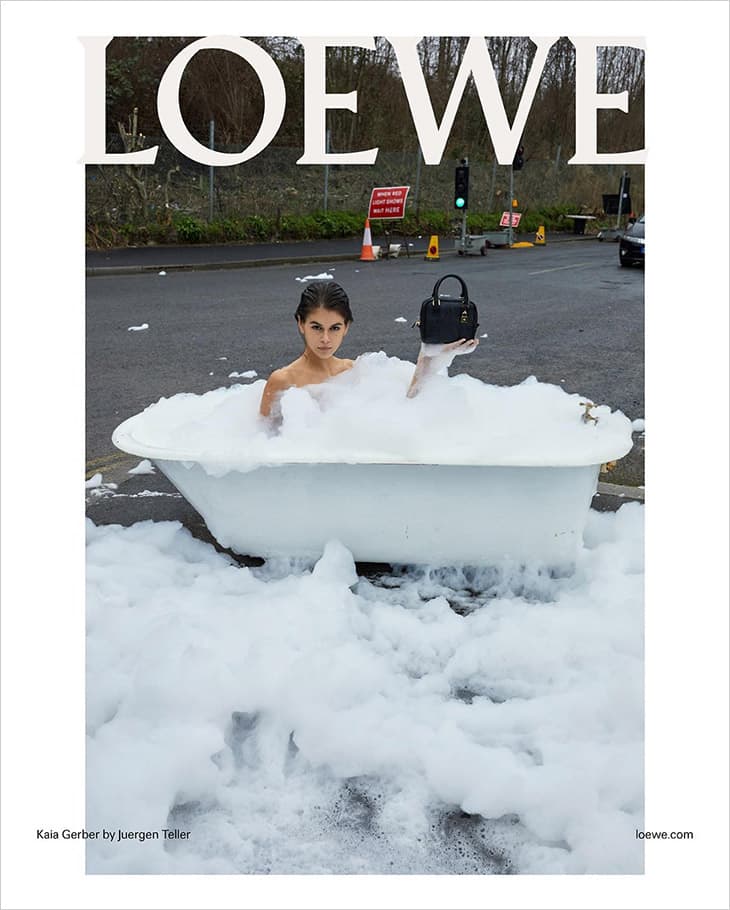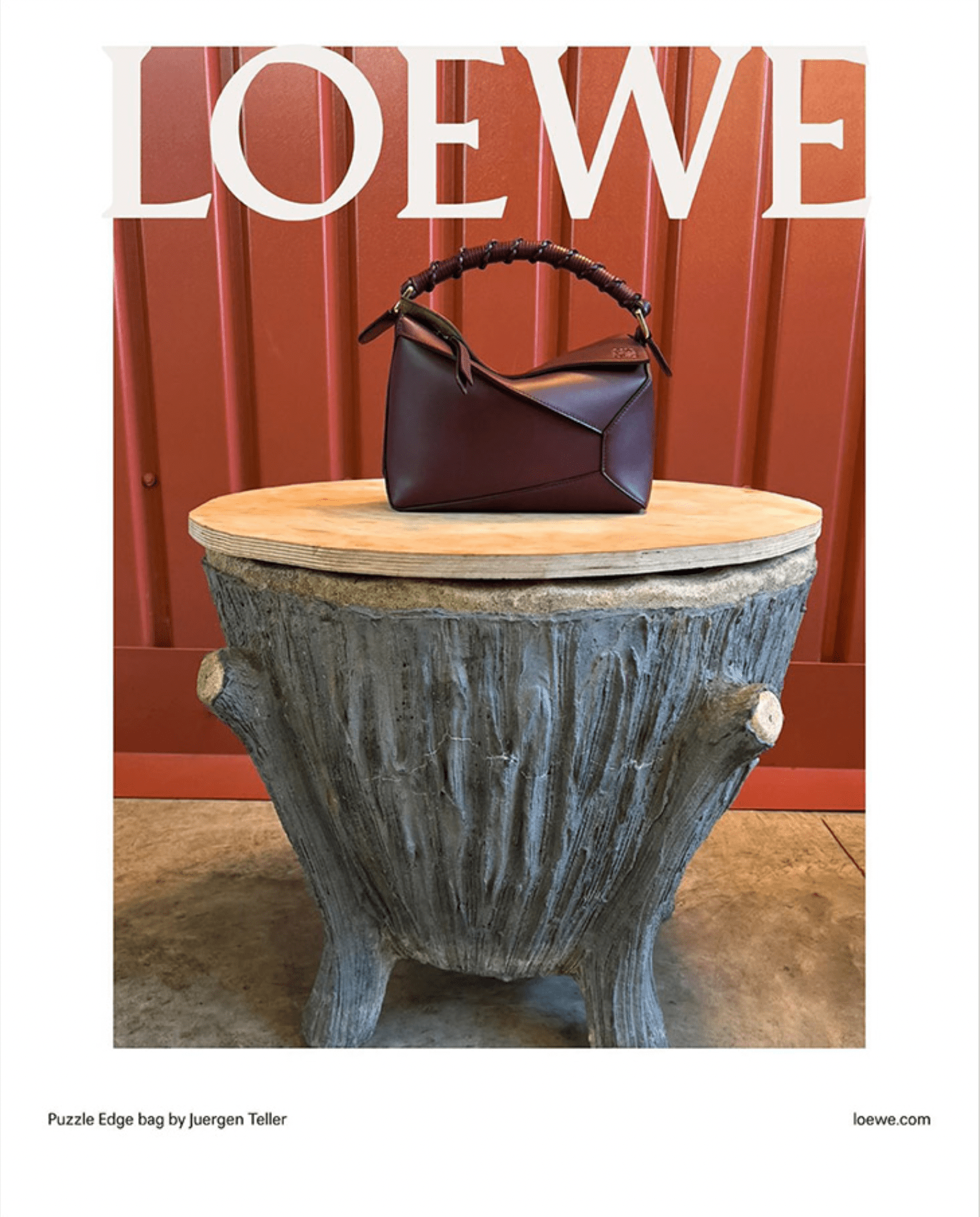 Loewe Creative Director | Jonathan Anderson
Creative Partner | Dovile Drizyte
Photographer | Juergen Teller
Talents | Sir Anthony Hopkins, Jessie Buckley, Tang Wei, Josh O'Connor, Caroline Polachek, Alewya Demmisse, Kaia Gerber, Hyun Ah, Maya Nakanishi, and Lynda Benglis
Stylist | Benjamin Bruno

---