---
Apocalypse Averted, but Ardent Road Ahead
By Long Nguyen
The Paris spring fashion season has just ended.
It was actually more than a week, nine days in total with a mixture of live shows, showroom appointments, and digital presentations that all together seemed to have, at least for now, coalesced into mixed formats for fashion weeks going forward – no matter the direction of the pandemic and its continued impact on all aspects of life around the globe.
The pandemic though did pose existential questions fundamental to the traditional fashion system that was already under duress, even before the onslaught of 'bad news.' But in Paris, the fashion houses and the French federation that organized the shows did their best to preserve the full week's schedule despite the absences of Saint Laurent, Celine, Comme des Garçons, Junya Watanabe, Sacai, and Stella McCartney from the calendar that now looked thinner than ever before, with the Federation permitting many brands that were not allowed previously to have a slot now to fill the holes.
Even in the months before these proceedings began, the discussions had already taken place as to how to carry on in terms of the format of any potential presentation, and in terms of the kind of clothes to make in order not to be categorized as insensitive to the concerns and worries of the day.
Designers had to answer both of these questions and answer them in the most creative means possible, marshaling their energies to make the best of this moment in time. Zoom calls replaced meetings, previews, and reviews.
For the most part, designers in Paris pursued what they would have done, perhaps in a more limited capacity, had the pandemic not gotten in the way but this was never an obstacle in possibly preventing them from presenting a spring collection. That's a lot of bravery, to say the least, but it demonstrated that unyielding spirit in confronting doom.
Houses that did live shows presented collections that were more familiar to their audiences with a few toning down their fashion to suit the mood of the day. Houses that never had to show digitally all got inventive, while those that did live shows did them with a limited audience.
The end results were, I think, mostly mixed unlike during the live show season but everything is different now, so any comparisons to six months ago are not relevant and even misleading.
Shows with limited audience relied on the audiences watching that weren't there, and digital shows at odd hours limited the range of the global audience who would tune in when the 'event' went live. The numbers won't be in for a few weeks but it isn't unreasonable to say this was the weakest Paris fashion week season since the start of the digital era exactly a decade ago, as Instagram celebrated its tenth anniversary on October 6th – the last day of the Paris shows. But on the whole, all the fashion houses and their designers did their best in whichever ways they chose to present their spring collections. In these uncertain climates perhaps that's the best one can hope to achieve.
At either bookend of the week, mega brands Dior and Chanel chose to show in their usual manner at a tent in the Tuileries and at the Grand Palais respectively with collections that revolved around the heritage of the houses. In times like this the familiar was a surer bet than the experimental, like Maison Margiela that closed the season with a spectacular and moving film, along with the clothes that evoked the emotions. Both the Dior and Chanel shows were more controlled and perhaps, in a more academic way, their collections were surrounded with the arts and their uniquely rich heritage, but neither shows aroused much of an emotional response – just great offerings of products that perhaps seemed apt at this time from brands of their size and caliber. At Louis Vuitton, Nicolas Ghesquière took the luxury brand back to the 1980's and early 1990's grunge mood with oversized clothes that were meant for a gender-fluid generation, inside the empty but renovated Samaritaine.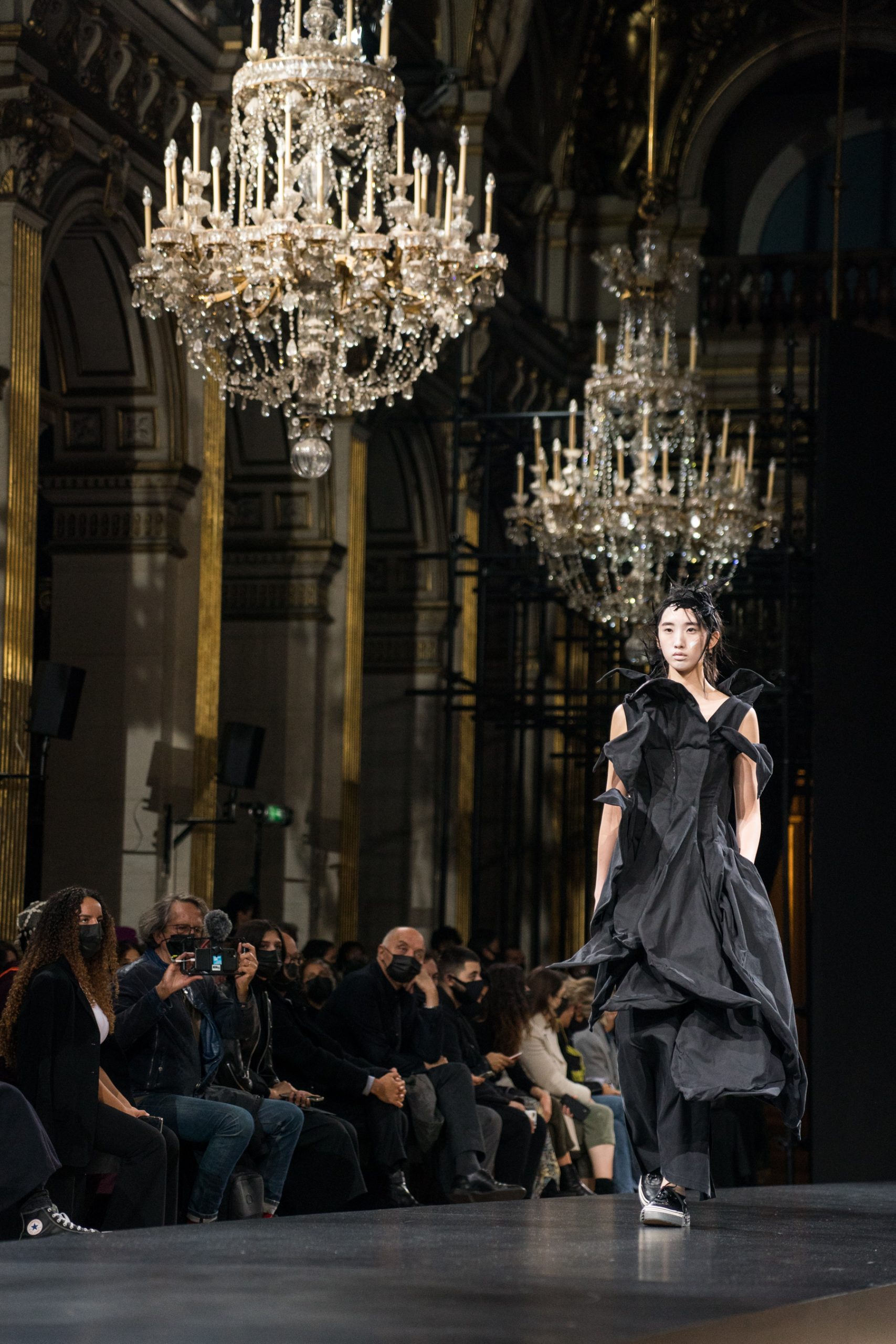 Live shows took on many formats this time – Yohji Yamamoto did an emotional tribute to his own work with a short and autobiographical show at the Hôtel de Ville, under the bright chandeliers that lit up the mournful but poetic display of black clothes, from simple dresses to ones seemingly destroyed; Paco Rabanne's Julien Dossena took to the outdoors of the Marais, infusing some street vibes to loosen a bit his strict and decorated silhouettes; Koché showed near where she lives with the kind of clothes that made her brand – smart and street wise with touches of couture; Kenzo's Felipe Oliviera Baptista took to a left bank park with his airy and light clothes, some more street focused and wrapped under bee netting; AMI's Alexandre Mattiussi's late night show along the bank of the river Seine was celebratory but felt completely unnecessary; and the Coperni duo Sébastien Meyer and Arnaud Valliant took to the roof of the Tour Montparness to show their eco-friendly futurist clothes; Chloé street walk in a show at the Palais de Tokyo was much more dressed down than usual for Natacha Ramsay-Levi; and Isabel Marant collaborated with (LA) HORDE in a youthful and lively mix of dance and fashion.
But for a live show, Rick Owens took the top prize in a live streaming show staged in front of the Lido casino in Venice. The show was personal, and the fashion was a demonstration of courage and perseverance, to say the least. That can be said too for Olivier Rousteing's Balmain show at the Luxembourg gardens that celebrated the house's heritage with a mixture of giant shouldered girl and guys shapes. The same can be said of Gabriela Hearst's debut on the Paris calendar staging a focused show at the Beaux-Arts.
Jonathan Anderson's mixed media 'show on a wall' provided the tactile experience, with his painter box with wallpapers of models in life-size prints, and Hermès did the same with a scrapbook done by artist friends of the women's designer Nadège Vanhée-Cybulski to provide a mood for the live show at the Tennis Club that buttressed the beauty of the brand's products.
In pure videos or 'films', the awards went to Maison Margiela where John Galliano collaborated with Nick Knight for a near feature-length narrative film on the art of creating clothes and life around the dance of tango, with spectacular clothes to match. Thom Browne's humorous faux Olympics was clever but his ever-inventive and highly-crafted clothes always outmatched any attempts to put them in the context of a digital screen – those clothes belonged in real life shows.
There were instructional videos such as the Iphone video presentation for Nina Ricci by Rushemy Botter and Lisi Herrebrugh, which was instructional as well as entertaining on their process of creation. Y/Project's Glenn Martens' video instruction educated the audience in the power of transformation – for the actual garments, not the soul. At Schiaparelli, Daniel Roseberry did a longer video this time unlike the short sketching session for haute couture in July where he drew and brought to life some of the ready-to-wear and surrealist accessories from the Paris headquarters. The season's most anticipated reveal, the new Givenchy under Matthew Williams was anti-climatic as it was missing the clarity of the new aesthetic idea for Givenchy going forward.
On the other end of the experimental short film arena, Marine Serre did a great film of tribal conflicts and abduction that actually showed her clothes well in the context of her social and environmental activism. The Japanese brand Beautiful People did a great art film showing the kind of clothes that seemed made for this short surrealist film.
Then there were the hybrids – videos of actual runway shows but shot and edited for broadcast like Altuzarra and Balenciaga. These kinds of videos are tricky as wrong staging can dampen the mood of the clothes, such was the case with Joseph Altuzarra where the great selection of clothes got cold feet against the stark cement-enclosed studio. But then Balenciaga's underground-to-above-ground walkthrough of Paris at night while the soundtrack blasted Cory Hart's 'Sunglasses at Night' matched the wonderful 'Balenciaga' clothes and of course the new sunglasses.
But digital 'shows' did not have to be any kind of boring infomercials, especially with the aid of new technology; some were already in use on gaming platforms but new to fashion. Witness how Miu Miu was able to bring the streaming show alive with walls of invited women guests on monitors watching the show, while an augmented reality filter made the online viewers looking at their screens have a more three-dimensional feel, or Louis Vuitton's 360° angled chair view with a more immersive experience of integrating segments of Wim Wenders' Wings of Desire into the digital experience live-streamed from the top floor of the renovated Samaritaine department store. This tech aided the mostly ordinary experience of looking at clothes in a short video online, followed with plain lookbook images of the clothes.
The week got sad news of Kenzo Takada passing. He was one of the first Japanese designers to show then, based in Paris since 1970, and left a legacy of easy and affordable designer-branded clothes long before there was anything called second line.
What do these fashion brands stand for today remains the most critical, and soon existential, question. What are the values? How to build community?
But what was apparent in this Paris spring season was that decorative frippery at times still triumphed over real design innovations, and marketing trumped substantive fashion. Aspirations and fantasies were left largely out of the process in many of these presentations; perhaps they were deemed inappropriate for more wearable clothes and procedures of this Paris season, in lieu of more realistic presentations of garments, in the hopes of stimulating critical sales in the coming months.
With the McKinsey & Co projection of luxury sinking by at least 40% in 2020 with no real uptick in sight, the mood was obviously less than full-on optimism. Without any doubt, the fashion industry post-pandemic will not be in any similar shape or form as before.
The taste of change has prevented any possible return to the status quo and who wants to go back anyway. That said, brands must start developing if they have not already done so, community among their audiences that co-share their values.
Brand marketing the old way seemed so much of the twentieth century. Fashion brands now must relate to younger audiences by having the same values as their potential customers.
Dedication to sustainability is not an excuse for bad fashion ideas, or bad fashion execution.
The brands must also indulge the young audiences in the values of their companies from every angle, from how the products are made to how they are sold and so forth. Actively containing harm to the environment is a must, not a choice anymore. Giant luxury brands like Hermès that put on a wonderful show of timeless products at the Tennis Club must reach out to these young consumers and engage them in the brand's ethos. That means Hermès must engage these 'kids' in the beauty of the brand's aesthetics of crafts and tradition, but also in the aesthetics of innovation. At brands like Dior, marketing heritage to young people is now riskier as they don't really care so much about heritage, or for that matter about craft.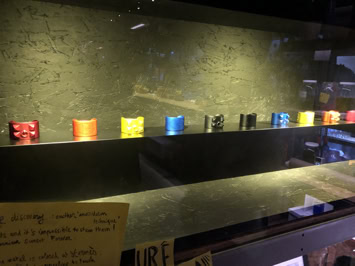 For example in mid-February before the Paris fall shows, Hermès did an event called Heureka that I attended. While looking at a series of bracelets inside a case, a specialist informed me that those bracelets have undergone a special process so they would be scratch-free, guaranteed. That means whoever bought the bracelet won't need to throw it away – when this technical innovation process can be extended to other Hermès 'objets' as the French house is constantly innovating all of its categories to make every product better. Longer lasting products are a long-term value – it reduces pollution and waste. A leather shoe with a wooden sole is biodegradable, but a sneaker not so much. Hermès must commune with the new generation on its aesthetics of innovation as well because innovation is in all of its products – and technology is the language of youth.
More importantly, the values of the younger generations are changing fast and fashion brands are racing against time to catch up. It is no longer fine when young consumers hear about exploited workers, it is no longer fine for Ellen DeGeneres or J.Lo to say their home during lockdown in a 25 million dollars compound felt like 'jail', just like it is no longer fine for Madonna to selfie in a milk-filled bathtub talking about Covid. Supply chains, excessive consumption, and sustainability practices must now be part of the values of the products sold and the values of the brands. So is innovation in how the products are made. Fashion brands must catch up with how these kids view things out there right now.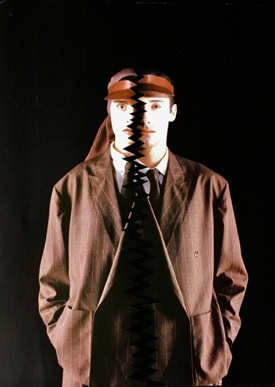 Gender identity has also been an issue grappled by many fashion brands. Balenciaga is phasing out the production of its clothes on a gendered basis to reduce waste. Thom Browne and Maison Margiela have been presenting co-ed shows where the clothes were totally intermixed and inter exchangeable for many seasons now. Louis Vuitton as well got onto the gender fluidity consensus with the creative director Nicolas Ghesquière discussing not male or female, but the space in between the two sexes in a territory yet to be explored, while sending out 1980's oversized silhouettes with restricted coat-sweaters and large print graffiti tee-shirt dresses. The French designer Jean Paul Gaultier started all these conversations over thirty-five years ago at his Spring 1985 show titled Un gardrobe pour deux – One wardrobe for two. Now gender fluidity has become part of the race for some of the luxury brands to wave the flag of inclusivity, at least via the presentation of the clothes.
But one of the most valuable commodities during the weeks of fashion shows is not always the shows themselves – yes we are there for them, but also the exchanges and chats while waiting for the shows to start, the conversations with other global editors and buyers and journalist around the world. It is these kinds of exchanges that enriched all of us who have attended Paris shows over so many years.
For these many years, I took the bus from the French federation that took journalists from one show to the next. Over this period of time, I have developed new friends and exchanged valuable points of view with other editors from around the world – most Japanese editors took the bus, as public transportation is normal in Japan thus they were less likely to use car services. Over these years, more or less the same editors took the same seats on the bus and everyone observed and respected each others' 'assigned' seating.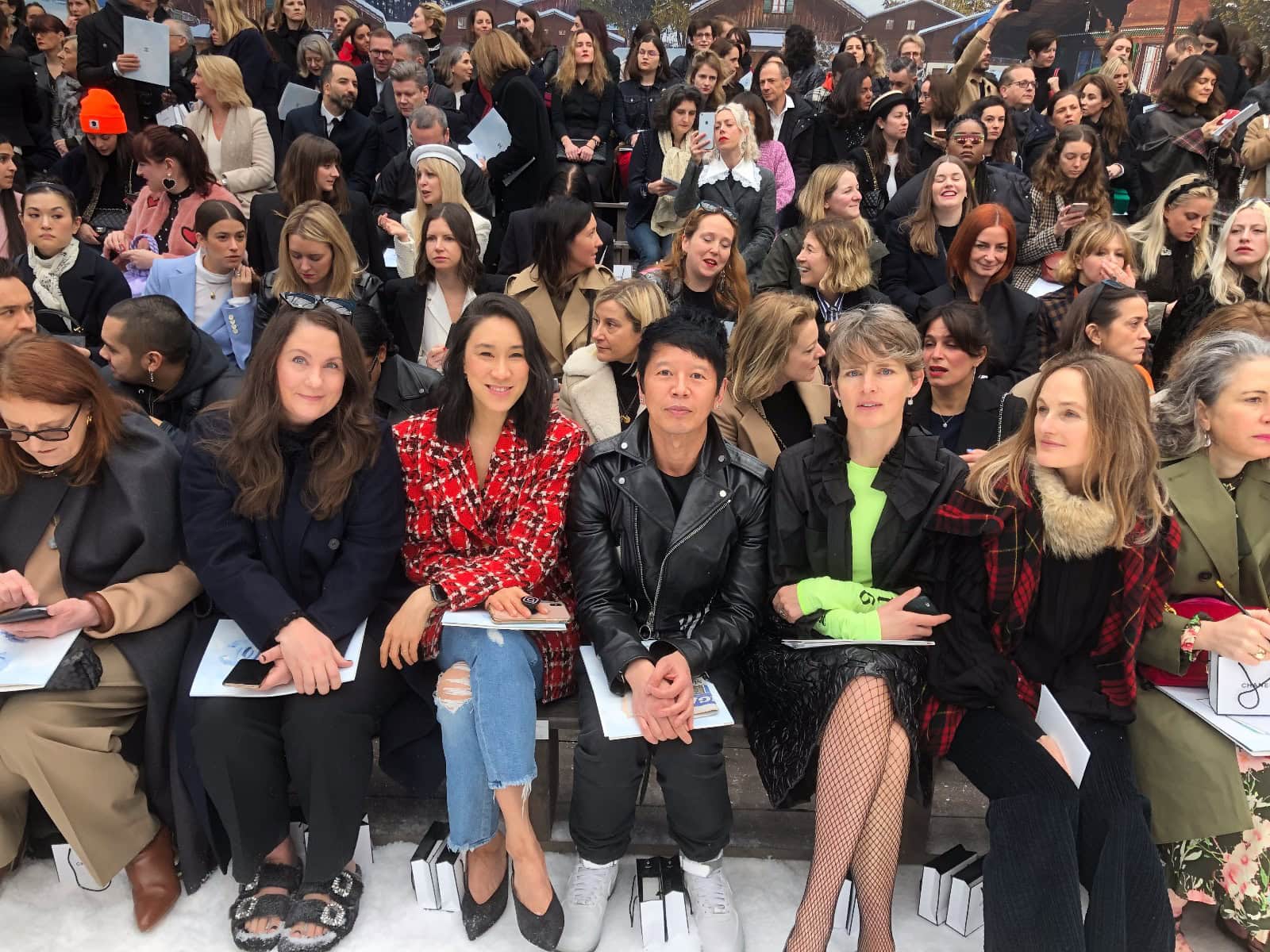 These small talks contributed to enhancing everyone's thinking, opening our perceptions to others' perspectives, and more importantly others' experiences. Learning to see from other perspectives is one of the most important commodities. These kinds of personal exchanges were one of the real and true losses this season, just as much as seeing the real clothes rather than its electronic images transmitted over electrical networks and followed by texting to exchange ideas, but it is not the same as walking out of a show and chatting on the way out.
The Margiela film that closed this Paris official season enlivened the hopes for creativity for the upcoming seasons, fashion's equivalent to the emotional thrill and fervor of LA Laker's Anthony Davis 3 points buzzer-beater for a 105-103 win in game 2 over Denver Nuggets in the West Championship finals.
---