Loro Piana signs the new institutional uniforms for Juventus football players. During the most formal occasions of the current football season, the players will wear classic, elegant, bespoke suits based on two of the maison's iconic models that offer a perfect blend of comfort and functionality.
An homage to Loro Piana's inimitable refined and understated style, the single-breasted Torino jacket perfectly represents the brand's design: constructed with traditional fine tailoring and fully lined, it hangs very naturally and has a melton undercollar and sophisticated details that lend it versatility. The slim trouser has a classic line without pleats and is slightly form-fitting to move freely with the body. Both items are in exclusive Zelander® water-repellent wool fabric produced by Loro Piana's wool mill, an exemplary confirmation of the masion's pursuit of uncompromising quality and the best natural fibres in terms of performance, softness and elasticity.
In addition to paying tribute for sporting talent, Loro Piana shares common values, tradition and philosophy with the football club, and continues the collaboration in the name of inclusiveness and a never-ending pursuit of innovation.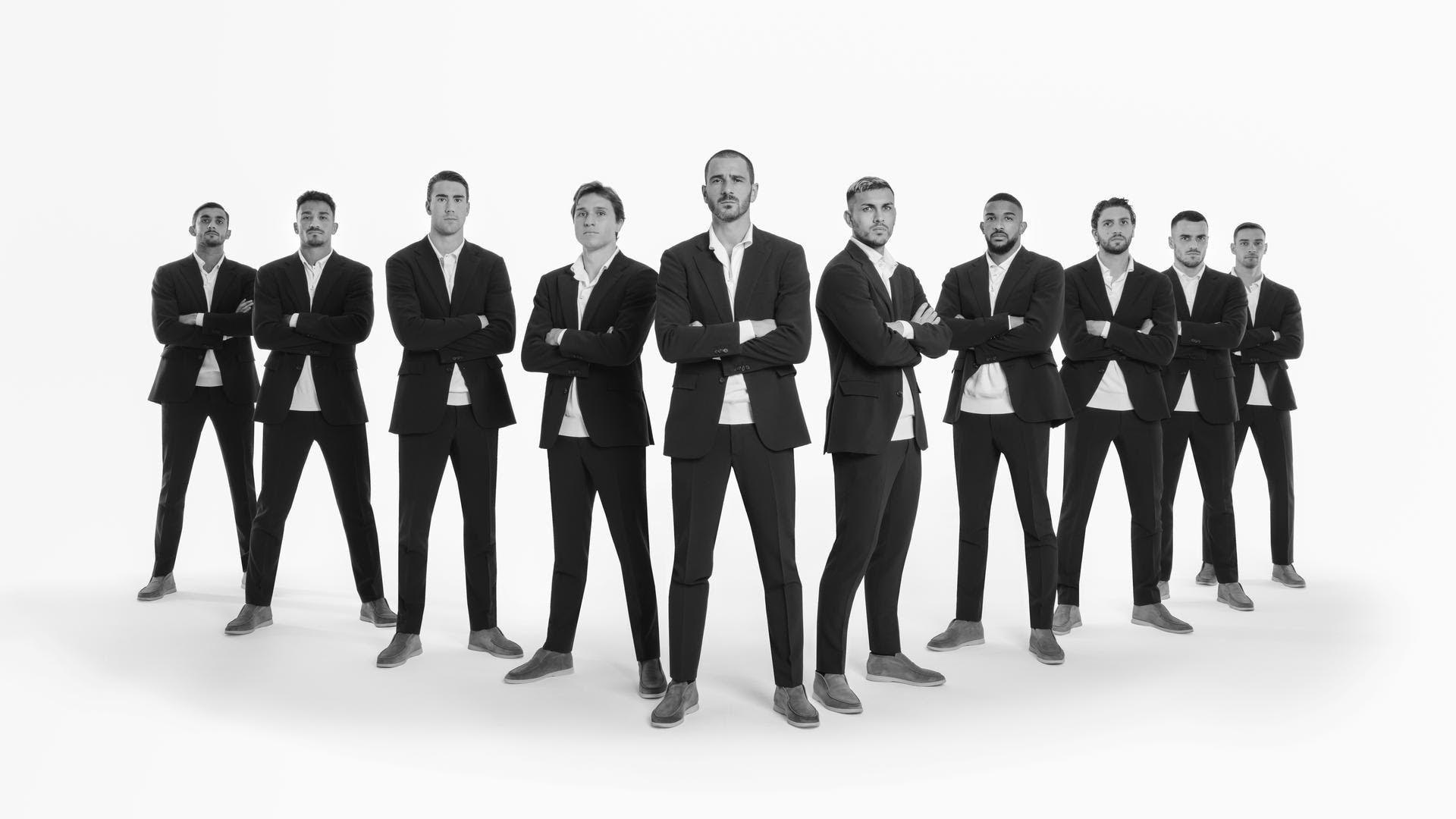 ---