Review of Louis Vuitton 'Capucines bag' Summer 2022 Ad Campaign by Creative Director Nicolas Ghesquière with Talent Léa Seydoux
Léa Seydoux considers Monet in a new campaign for the house's iconic Capucines bag.
Captured in the famous Monet gallery of l'Orangerie in Paris, the campaign sets house ambassador Seydoux's natural beauty against the ephemeral brushstrokes of the impressionist's legendary Water Lilies murals. Bringing together three distinctly Parisian icons – Monet, Louis Vuitton, and Léa Seydoux – the simple yet timeless campaign is a focused statement of the house's legendary savoir faire.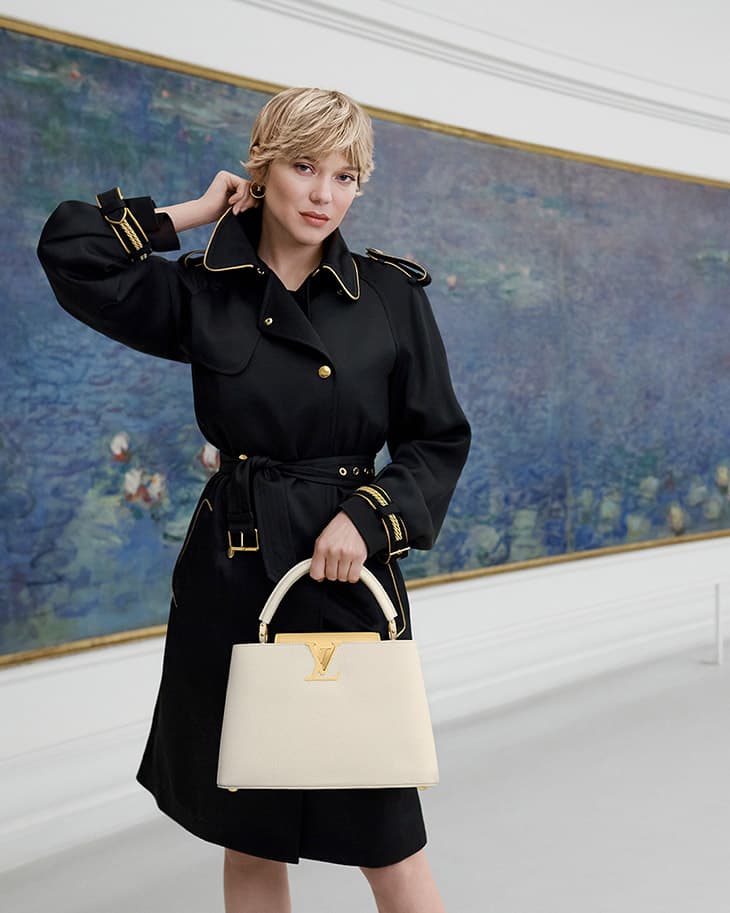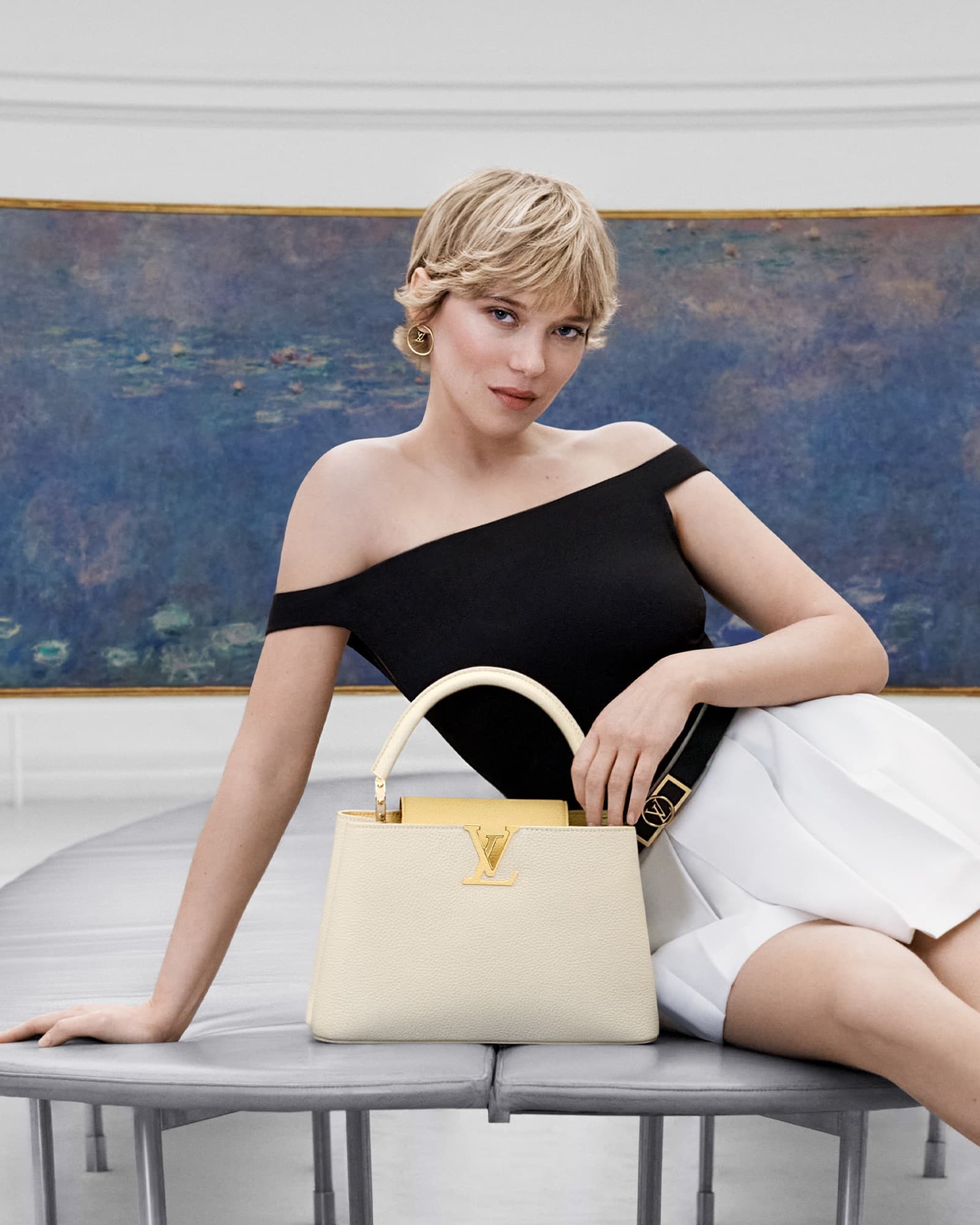 Louis Vuitton Creative Director | Nicolas Ghesquière
Talent | Léa Seydoux
Location | Musée de l'Orangerie

---