---
Nicolas Ghesquière and the team at Louis Vuitton continue their flare for calm and cool confidence with the houses latest leathergoods campaign starting Emma Stone, Alicia Vikander and Léa Seydou.
The campaign follows Louis Vuitton's earlier leathergoods 'twist' campaign with Vikander. This time directors Santiago & Mauricio layer in 1983's Dance by ESG and tone down the moves while adding Stone and Seydou to the mix. While we think the piece could have leveraged the talents softshoe abilities, especially Stone who showcased her dance prowess in La La Land, the piece does drive the key items of the collection in a memorable fashion. Stone and Seydou do bring more of an international breath to the powerhouse brand, essentially covering the bases of France and America to Vikander's Northern Europe coverage.
Craig McDean does the stills and overall it is a straightforward and well-crafted campaign leveraging the simplistic power of celebrity endorsements that feel genuine and spirited. Not too dissimular to the leathergoods collection itself.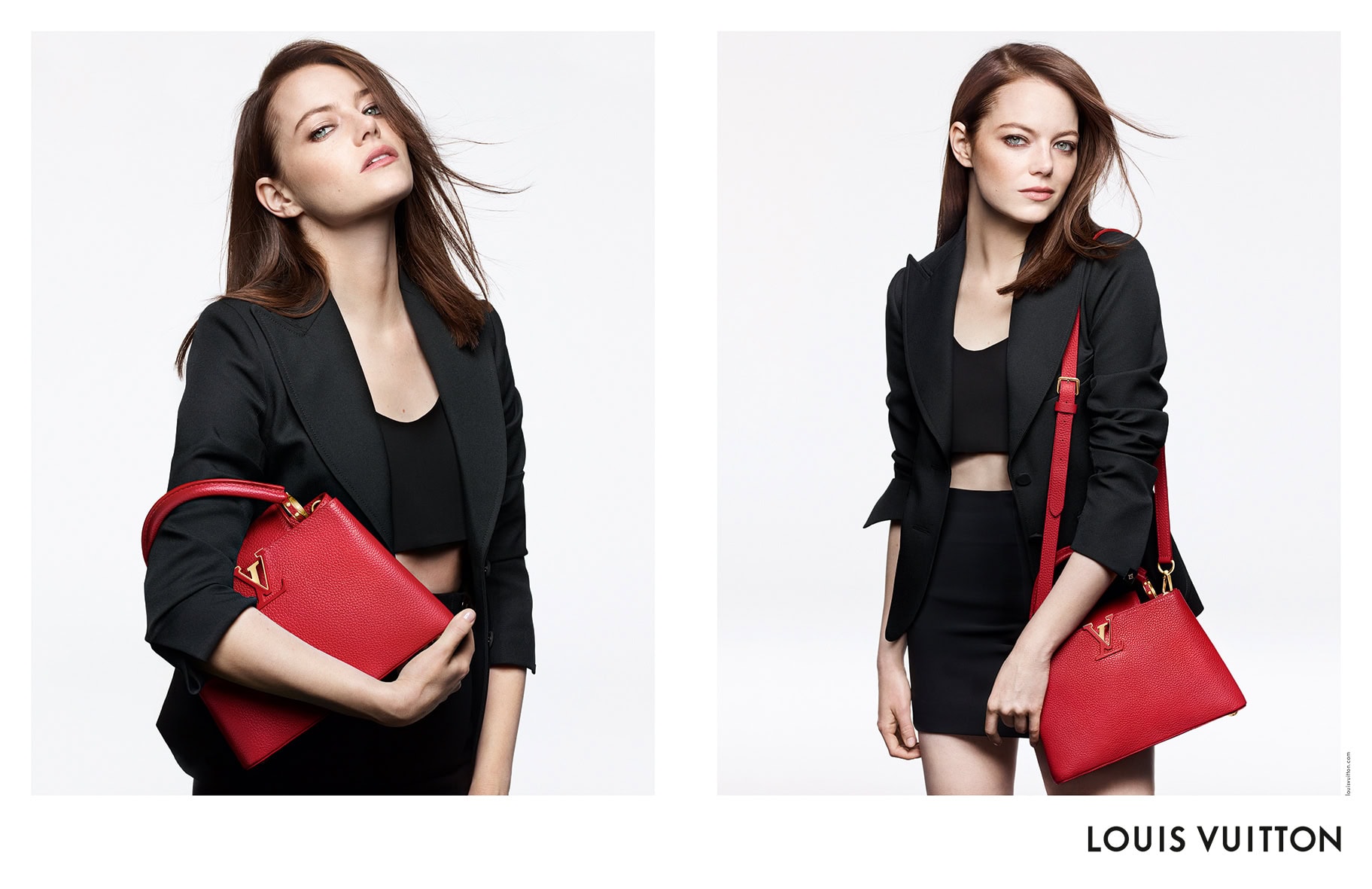 Louis Vuitton Creative Director | Nicolas Ghesquière
Photographer | Craig McDean
Directors | Santiago & Mauricio
Talent | Emma Stone, Alicia Vikander & Léa Seydoux
Stylist | Marie-Amélie Sauvé
Music | Dance by ESG
---