---
Virgil Abloh Debuts His Men's Spring 2021 Collection With The Help Of Zoooom & Friends
Louis Vuitton's Spring 2021 Men's Collection has debuted in North America as part of a multi-faceted installation in Miami's Design District. The temporary residency showcases the collection within the lively universe of The Adventures of Zoooom with Friends, a fantastical crew of characters conceptualized by Men's Artistic Director Virgil Abloh, on a raucous international voyage representing the fundamental belief in inclusivity at the core of the house's approach to menswear.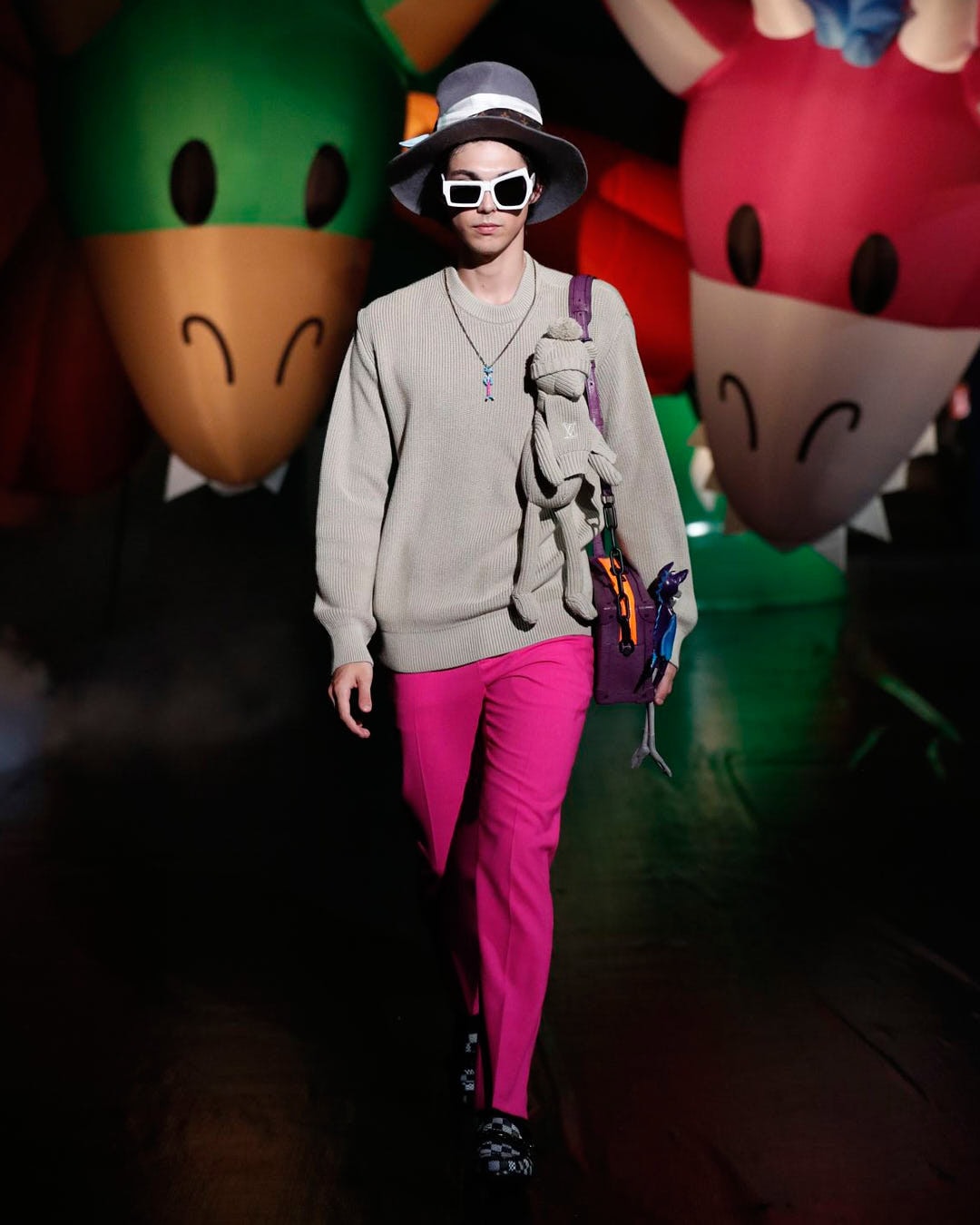 First introduced at the 2020 Digital Fashion Week in Paris, Zoooom with Friends took the establishment by storm with their joyfully animated escapades throughout the city. Soon reborn in Shanghai and Tokyo as gigantic balloons, Zoooom with Friends has now embarked on a global adventure, celebrating the House's spirit of travel. Miami is their first-ever stop in North America. Guests at Jungle Plaza will navigate an engaging outdoor environment featuring the Zoooomies', larger-than-life balloon figures positioned amongst their custom Louis Vuitton shipping containers and sculptures.
The Louis Vuitton Men's temporary residency at Miami Design District will also feature a custom augmented reality experience. QR codes displayed on the containers will activate via SnapChat's augmented reality capabilities, allowing guests to interact with the Zoooomies' animated incarnations, while generating their own unique and shareable content.
The Spring 2021 Men's Collection is founded on four methods of upcycling: new looks made from recycled material, looks repeated from the Fall 2020 collection, looks freely created by the studio during the lockdown using recycled material, and new looks created from existing ideas. The temporary residency will offer clients the opportunity to pre-order the designs in advance of the launch in Louis Vuitton stores worldwide. In addition to the Spring 2021 Men's Collection preview, guests will discover a full suite of menswear moments from Men's Artistic Director Virgil Abloh, including the second LV2054 Capsule Collection—a performance-inspired technical line—making its international debut.
Upcycling is no new concept to the fashion world, but LV is broadening the term with this collection. Rather than just featuring clothes made out of recycled materials, they are reusing old designs. This is of course part of the famous adage "reuse, renew, recycle," and it will be interesting to see how the fashion world responds to this tactic. In other words, how do you reuse old designs effectively, without looking lazy or uninspired?
Louis Vuitton is among the brands pushing what the digital world can do for their marketing and art. First, using SnapChat as a gatekeeper to the virtual reality experience means that people will already be in a social-media environment when they are experiencing the exhibit. This makes the viewers, whether they know it or not, an intergral part of the Louis Vuitton marketing team. And second, keeping a constant cast of characters as international travelers is a brilliant idea. It will help motivate people who were enchanted by what they saw online come experience the digital integration in person. This is not unsimilar to a small child's excitement meeting their favorite character at "Disney Land." No Louis Vuitton fan could, in good faith, resist meeting their favorite Zoooomie in person!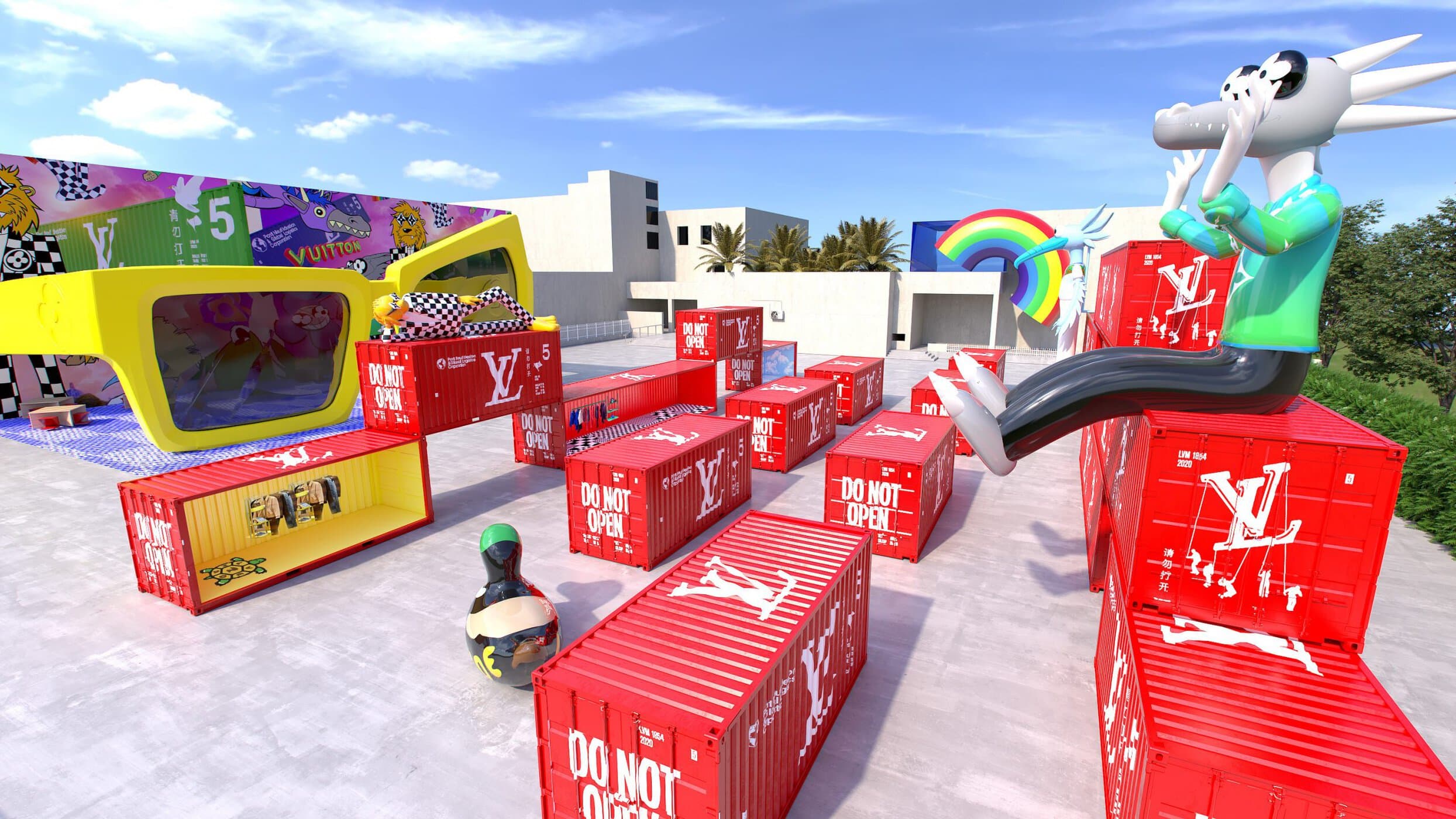 ---