Review of Louis Vuitton Men's Fall 2022 Ad Campaign by Creative Director Virgil Abloh with Photographer and Director Tyrone Lebon
Louis Vuitton celebrates a monumental creative legacy and keeps its dream alive with a new Men's campaign for Fall 2022. Titled "Generation V," the campaign celebrates the final collection by creative director Virgil Abloh, which consolidated his vision for the house and summed up his core values of boyhood imagination, inclusion, and the boundary-breaking power of creativity.
To celebrate this legacy, the campaign assembles a large and diverse (in terms of color, age, and gender) cast, including appearances from iconic musicians Solange Knowles and Yasiin Bey (AKA Mos Def) and BAPE and Kenzo designer Nigo, with whom Abloh has collaborated.
Colorful, multifaceted, and uplifting, the campaign sets this inspiring group against the urban landscape of Louis Vuitton's home of Paris.
Photographer Tyrone Lebon's portraits and group compositions layer together Abloh's designs and the personalities of his subjects with colorful street art and an unexpected, more modern side of Parisian architecture.
The accompanying short film further celebrates creativity and play, whether its kids on a playground or young adults making art together. A repeated "V" motif, manifested in peace signs, flocks of geese, or formations of people, recreates the title of the campaign and draws out Virgil's presence. Pulling on our heart strings, the film ends with a selection of inspirational sound clips from the designer, an expression of his commitment to personal creativity and his confidence in the creative power of youth. "Life is so short that you can't waste even a day subscribing to what someone thinks you can do," we hear him say. "The young generation realize that you are what you make yourself to be."
Focusing the dreamy energy of the collection's expansive runway show, the campaign transforms the still-palpable grief at the designer's passing into a call to action. Virgil Abloh's legacy is still alive, and it tasks each of us with working to develop our own creativity and use it to build a better world for everyone.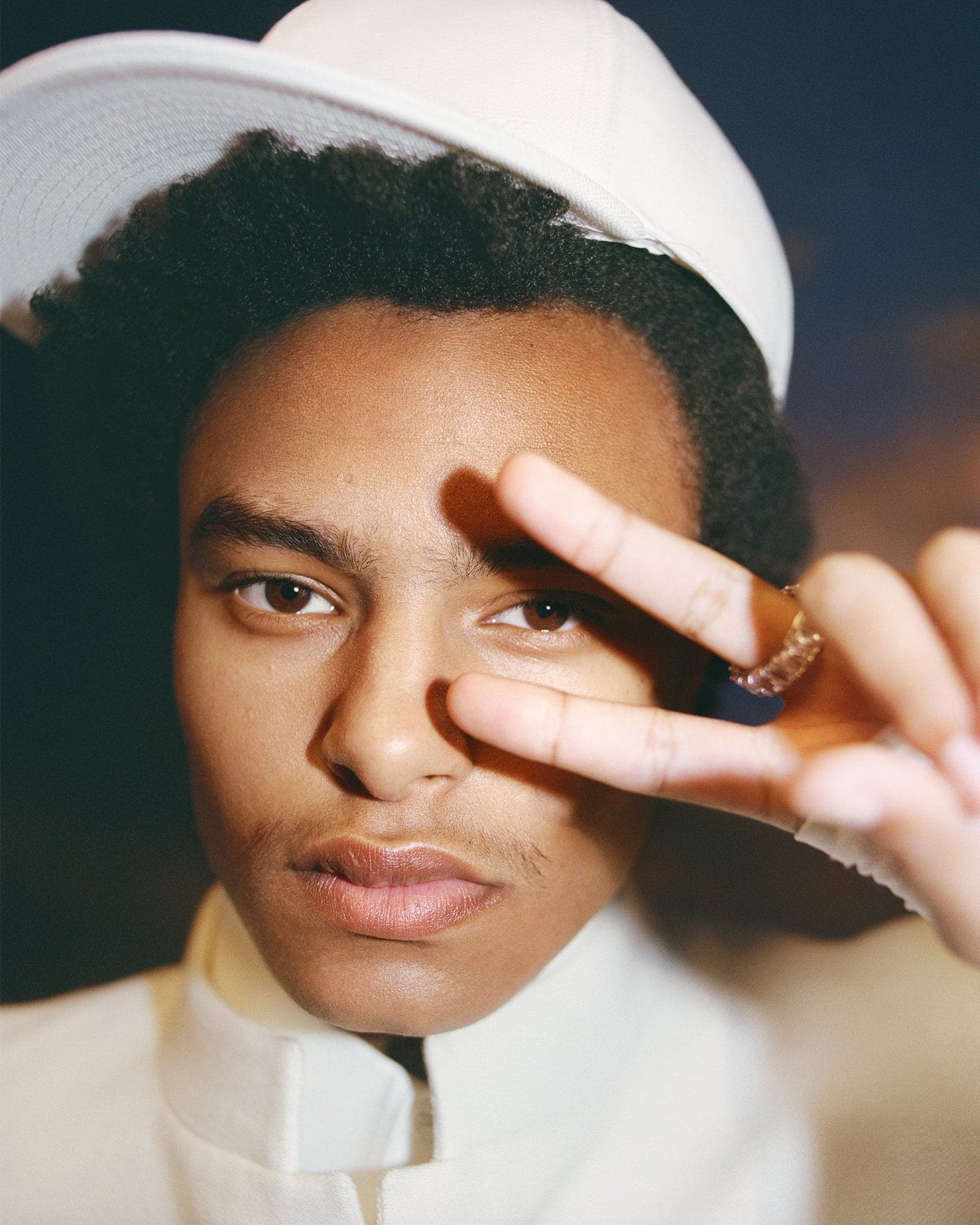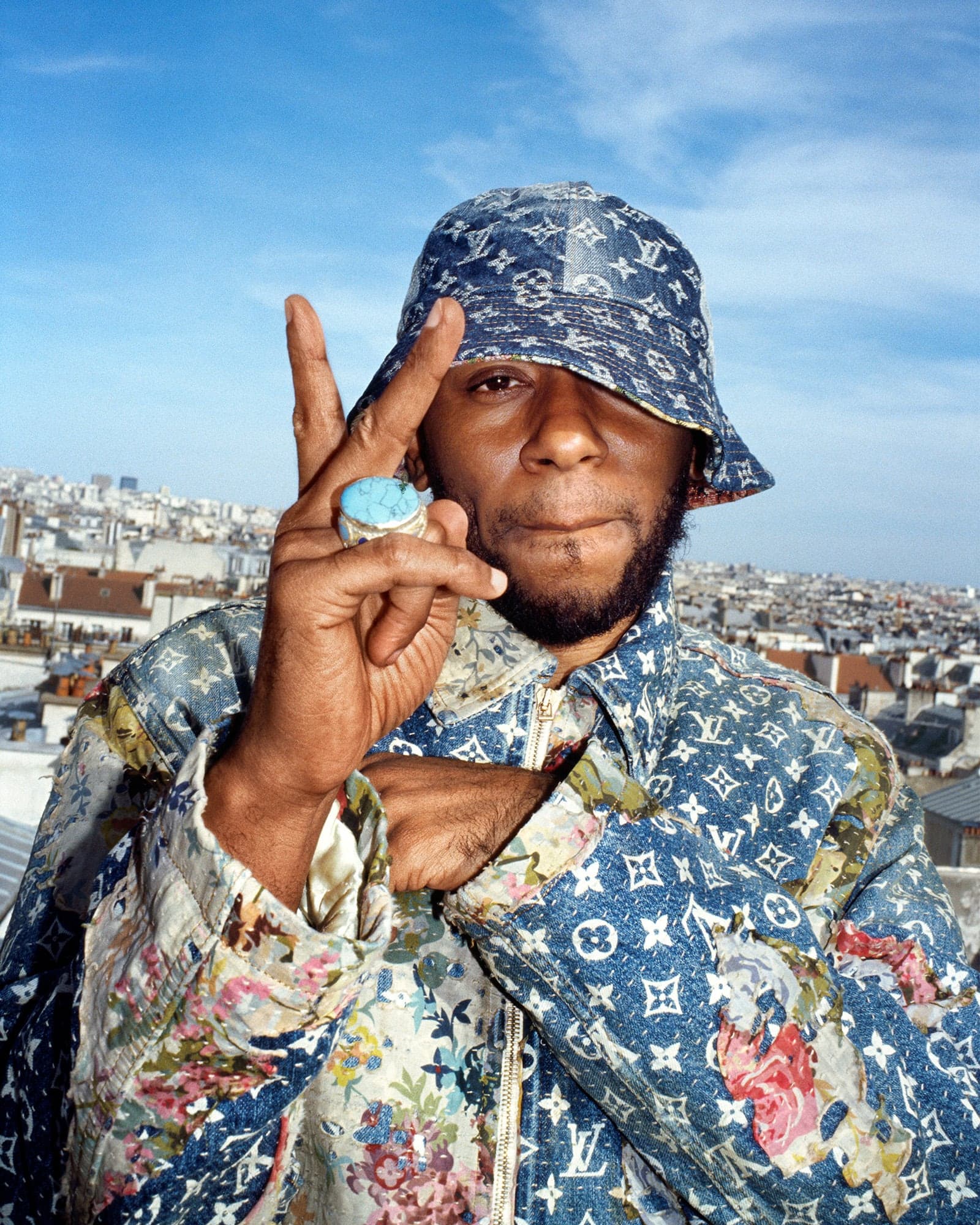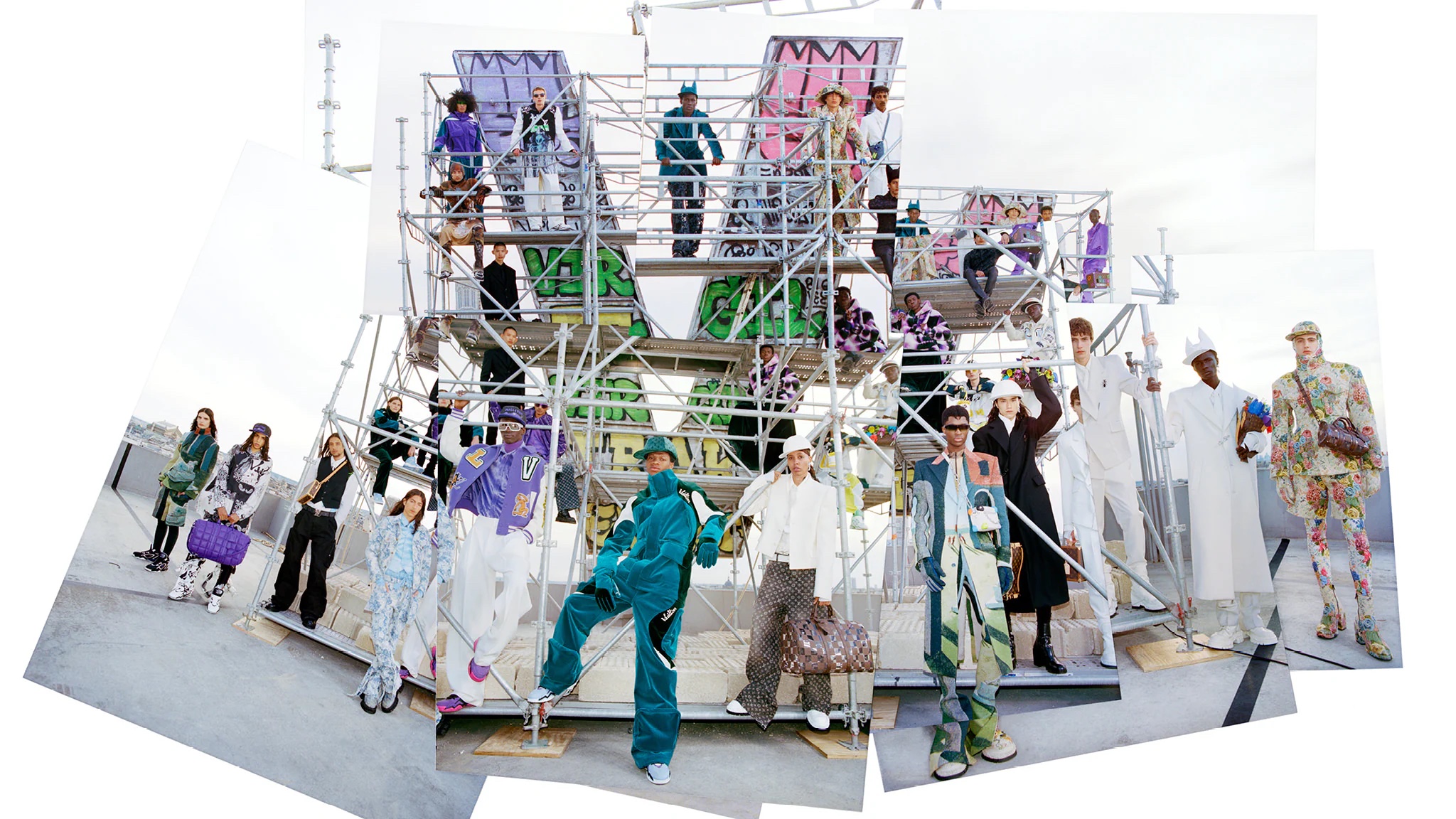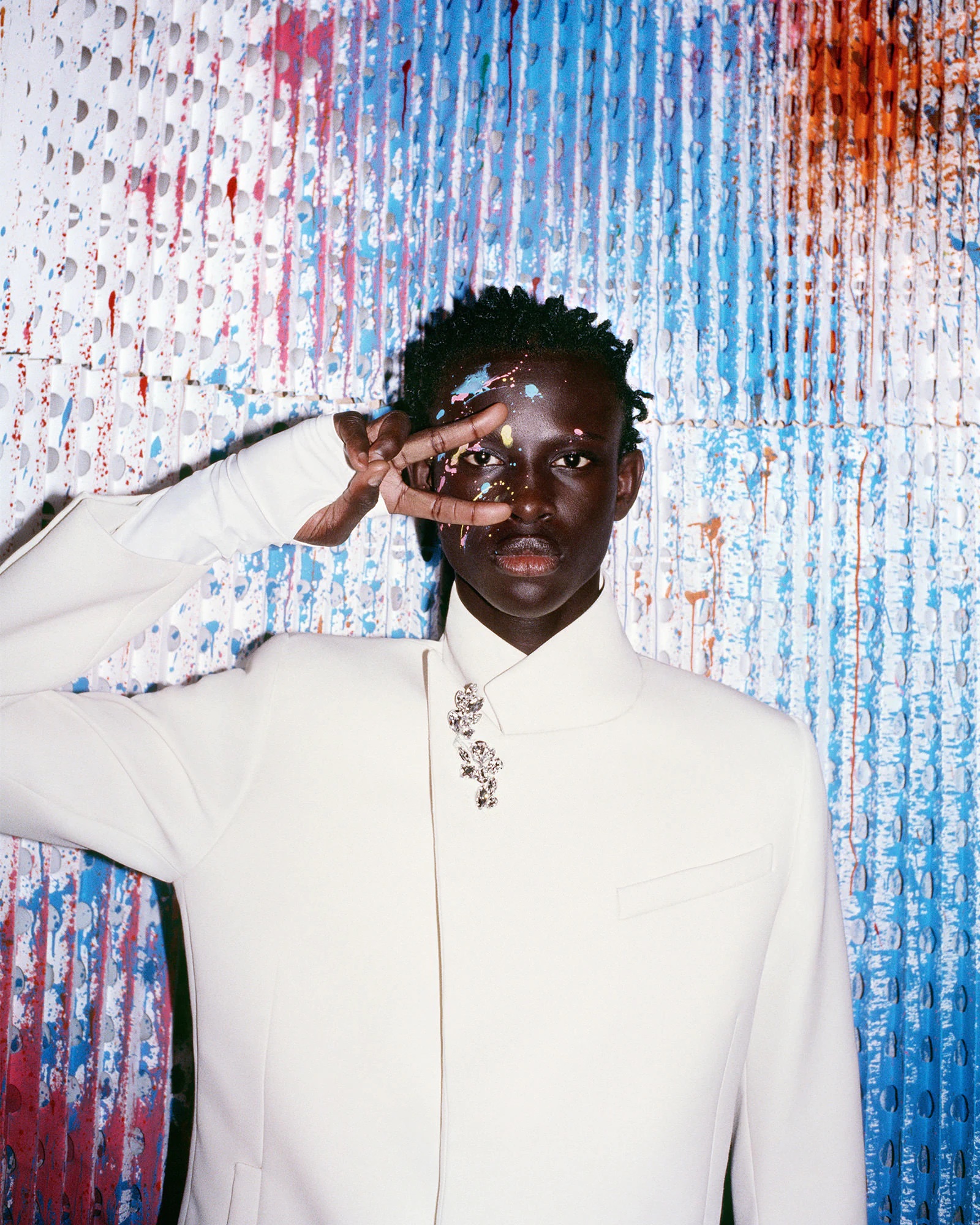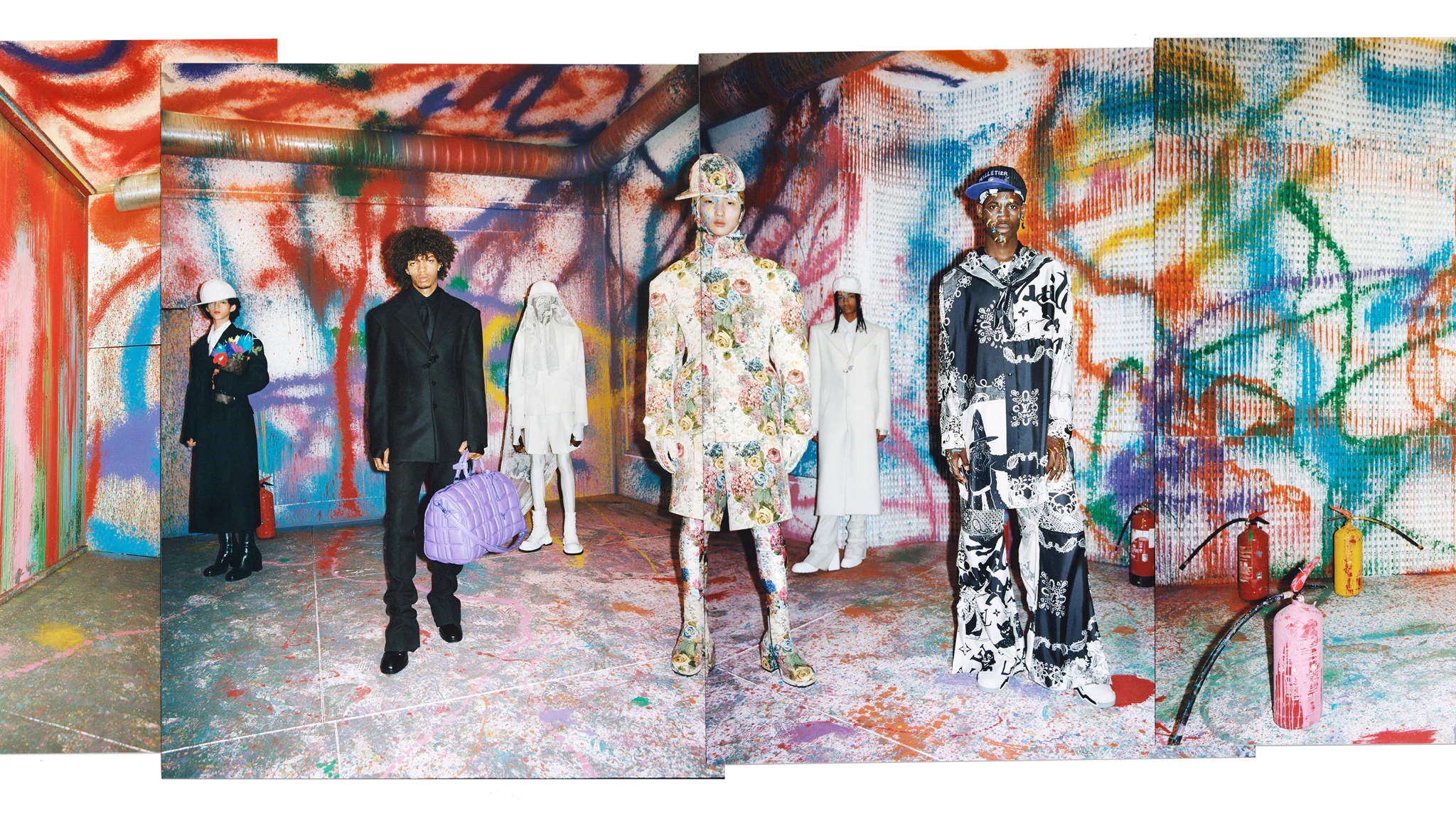 Louis Vuitton Creative Director | Virgil Abloh
Creative Director | Lina Kutsovskaya and Nigo
Photographer & Director | Tyrone Lebon
Talent | Solange Knowles, Yasiin Bey, Alton Mason, Baye Seye, Branko Roegiest, Cheikh Dia, Enzo Kobayashi, Ismael Savane, Goy Manase, Ismael Savane, Jacob Gutierrez, Jeremiah Berko Fourdjour, Kai Isaiah Jamal, Lenny Artaxe, Maurits Buysse, Mohamed Hassan, Momo Ndiaye, Omari Phipps, Orlando Medellin, Ottawa Kwami, Pierre Ramos, Razak Salifou, Rubuen Bilan-Carroll, Shawn Lun, Sunmoon Jung, Takfarines Bengana, Teo Fortin, Trystin Valentino, Yoesry Detre, & Yura Nakano
Stylist | Christine Centenera
Hair | Gary Gill
Makeup | Lucia Pica
Casting Director | Samuel Ellis Scheinman
Choreographer | Pat Boguslawski
Set Designer | Jabez Bartlett

---