Review of Louis Vuitton Men's Pre-Fall 2023 Ad Campaign by Photographer Andrew Jacobs and Art Director Lucie Matussiere with models Ahmadou Gueye, Claudio Goncalves, David Michael, Frank De Beer, Hedi Ben Tekaya, Lucas El Bali, Takfarines Bengana, and William Laird
Louis Vuitton treks through the landscape of modern fashion in its new Pre-Fall 2023 men's campaign by photographer Andrew Jacobs and art director Lucie Matussiere.
The campaign extends the dreamy yet down-to-earth aesthetic direction that has characterized Louis Vuitton men's campaigns since Virgil Abloh's passing, offering a kind of stripped-down homage to the influential creative director's optimistic and adventurous vision for the brand. The cast of young models explore what could either be a land art installation or an ancient ruin – a setting that feels at once historic and futuristic. Lit by golden-hour sun and shot from low angles, the compositions have a feeling of expansiveness, framing the models' heads with sky and clouds – one of Virgil's favored motifs.
Framing the graphic nature of the collection with organic forms and a spirit of exploration, the campaign is a gentle ode to the style explorers carrying men's fashion forward.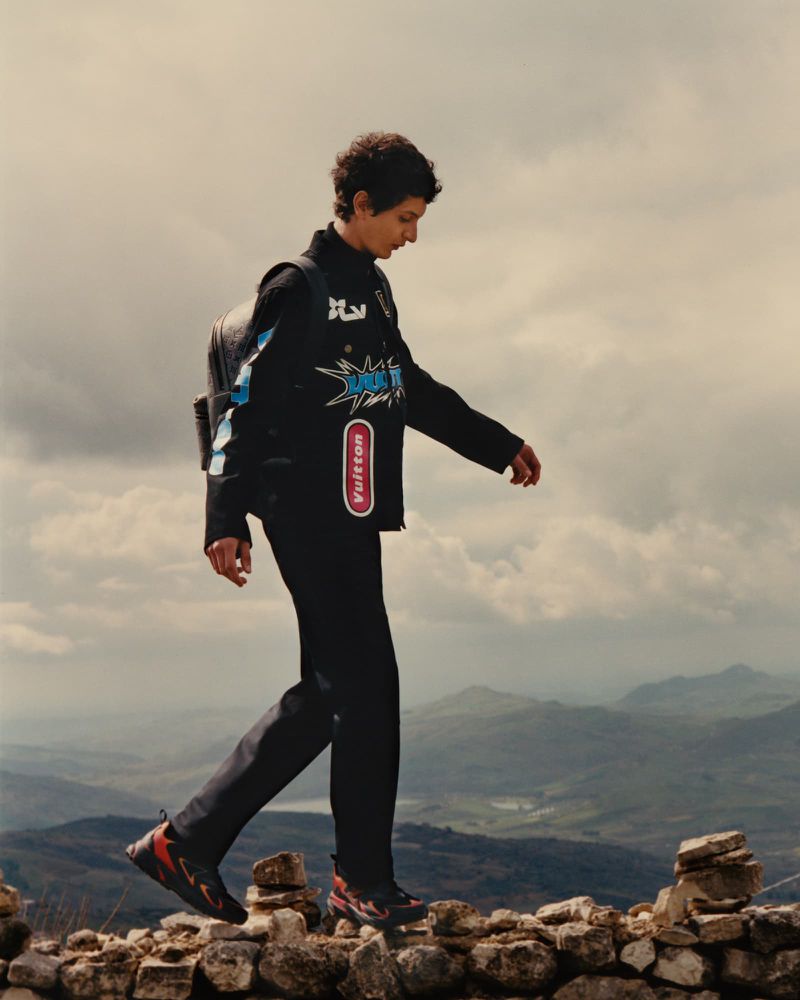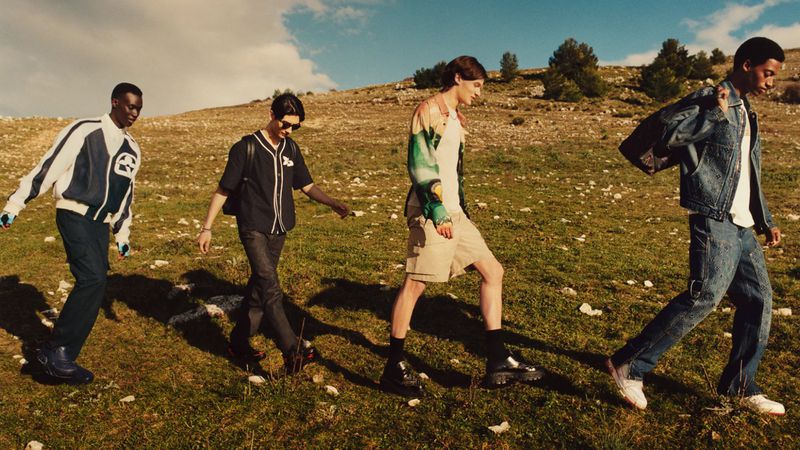 Art Director | Lucie Matussiere
Photographer | Andrew Jacobs
Models | Ahmadou Gueye, Claudio Goncalves, David Michael, Frank De Beer, Hedi Ben Tekaya, Lucas El Bali, Takfarines Bengana, and William Laird
Stylist | Marq Rise
Hair | Benjamin Muller
Casting Directors | Piergiorgio Del Moro & Samuel Ellis Scheinman
---