Review of Louis Vuitton Men's Spring 2023 Ad Campaign by Photographer & Director Tyler Mitchell with models Ahmadou Gueye, Daniel Legzdins, Dara Gueye, Feranmi Ajetomobi, Joshua Seth, London Lee, Luukas Niskanen, and Sanoussy Sylla
Louis Vuitton sets off on a journey of togetherness through a dreamlike landscape with its new Spring 2023 men's campaign, which was directed and shot by photographer Tyler Mitchell.
The campaign was shot in a sparse desert landscape, a seemingly desolate backdrop that gives way to unexpectedly vibrant moments thanks to smart set design and composition. Mitchell and set designer Andy Hillman respond to the playful motifs of the collection, drawing them out into a wider visual world: the paper-airplane suit expands into larger paper planes discovered as if by magic or the power of imagination; the floral motifs echo across flowers that bloom despite the parched climate.
The Hot Wheels-inspired race track of the runway show also returns in abstracted form as a yellow ribbon that winds its way across the hills, recalling perhaps a Christo installation and symbolizing Louis Vuitton's ethos of the journey. A futuristic car appears as well, echoing the purple moments of the collection and giving the campaign's diverse group of young travelers a direction of moving forward together.
Especially since the loss of Virgil Abloh, Louis Vuitton's men's collections have been quite broad, honoring Abloh's legacy at the brand while celebrating his spirit of imagination and moving in quite a few directions. This campaign does a good job of tapping into this energy while giving it a needed sense of focus, grouping looks together for a direct statement in each image while creating a spirit of adventure and play that carries across the campaign's whole journey.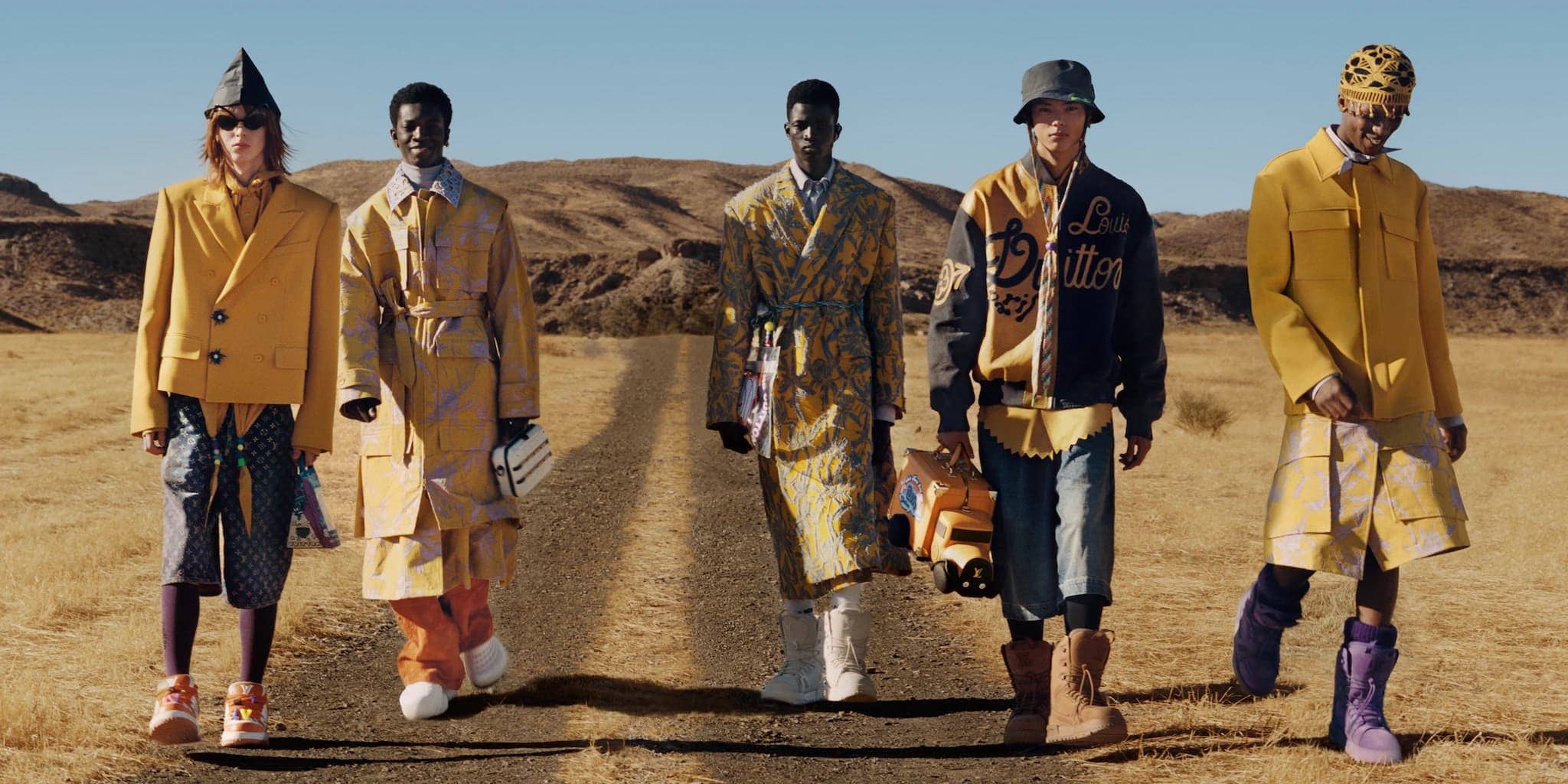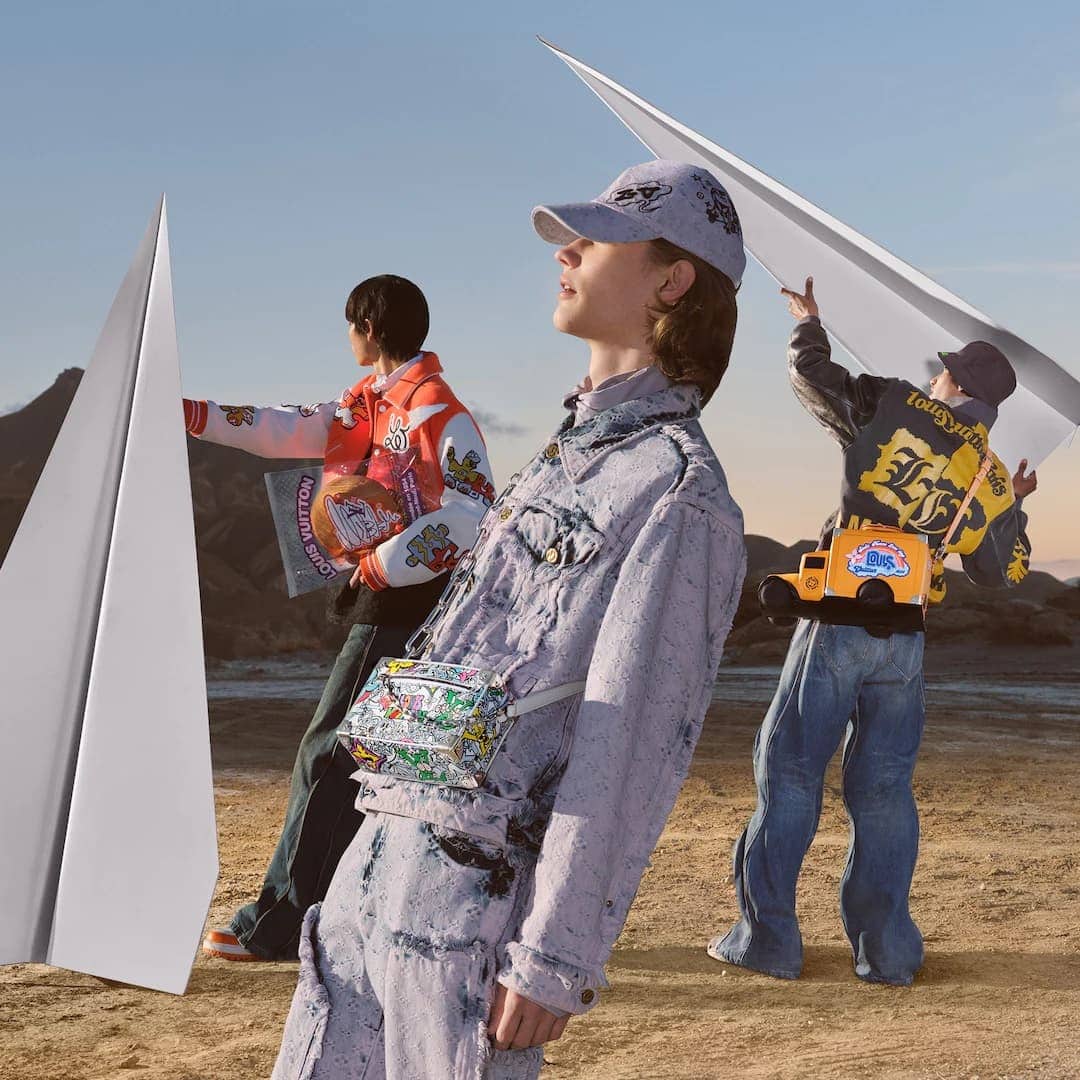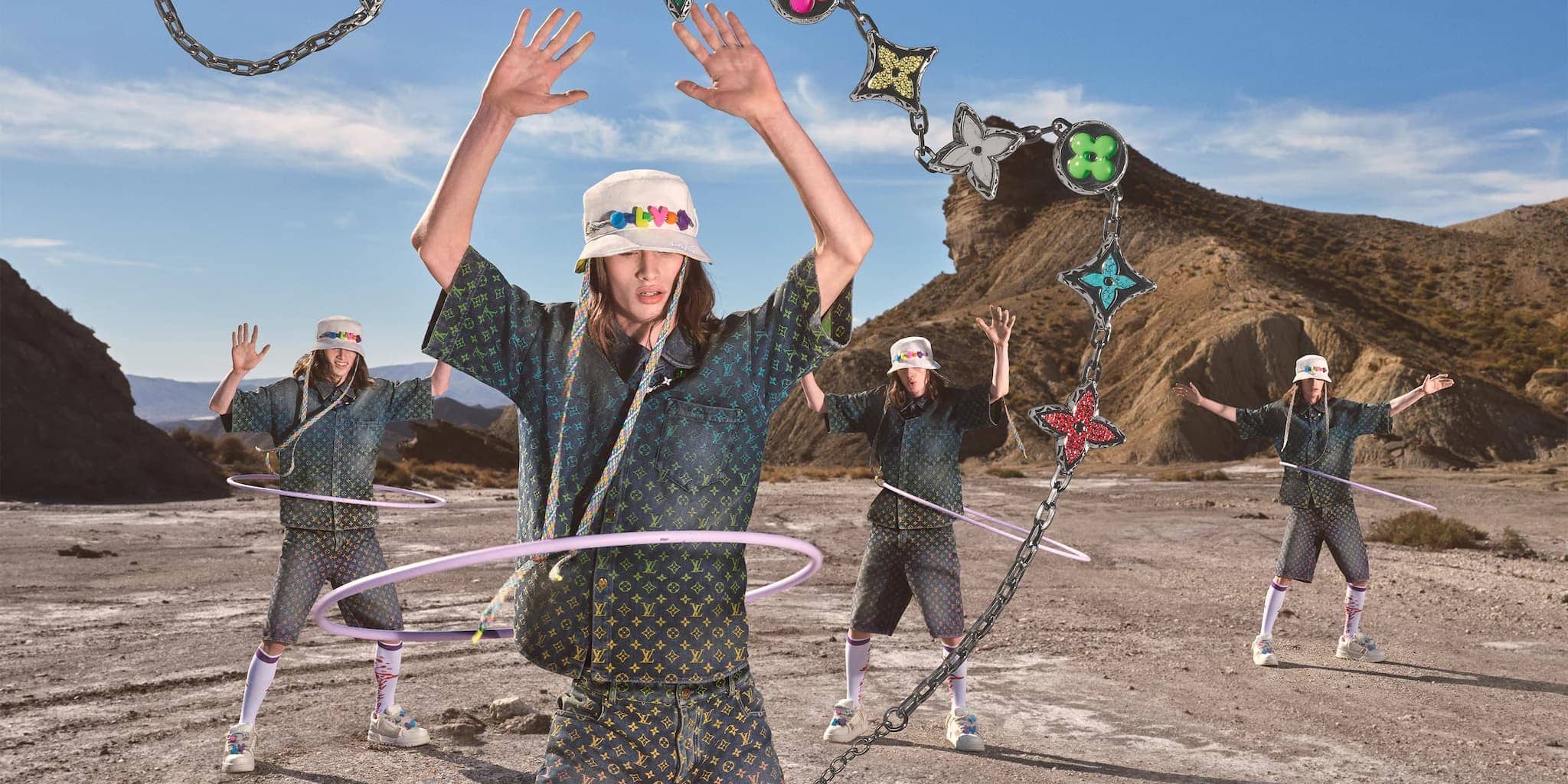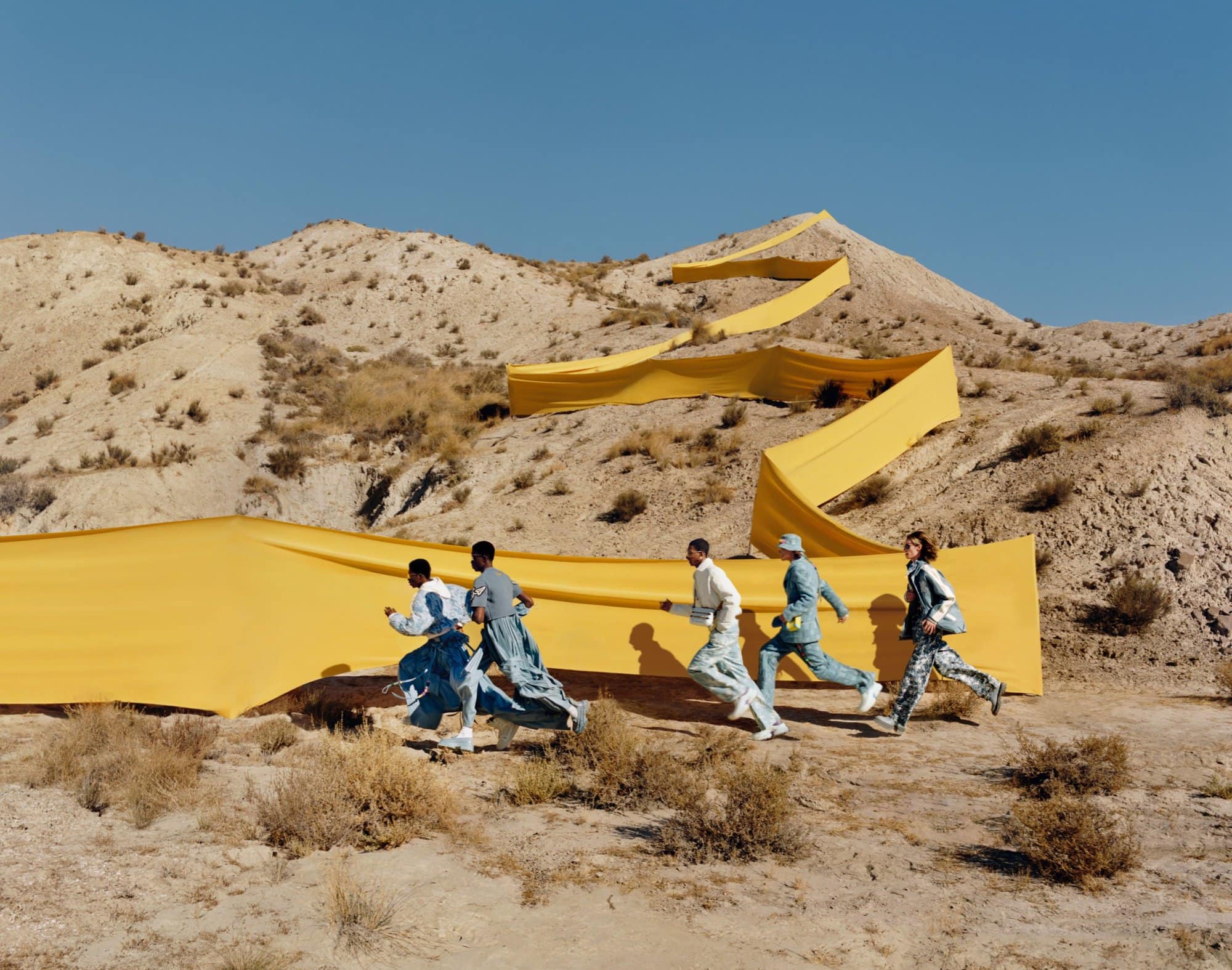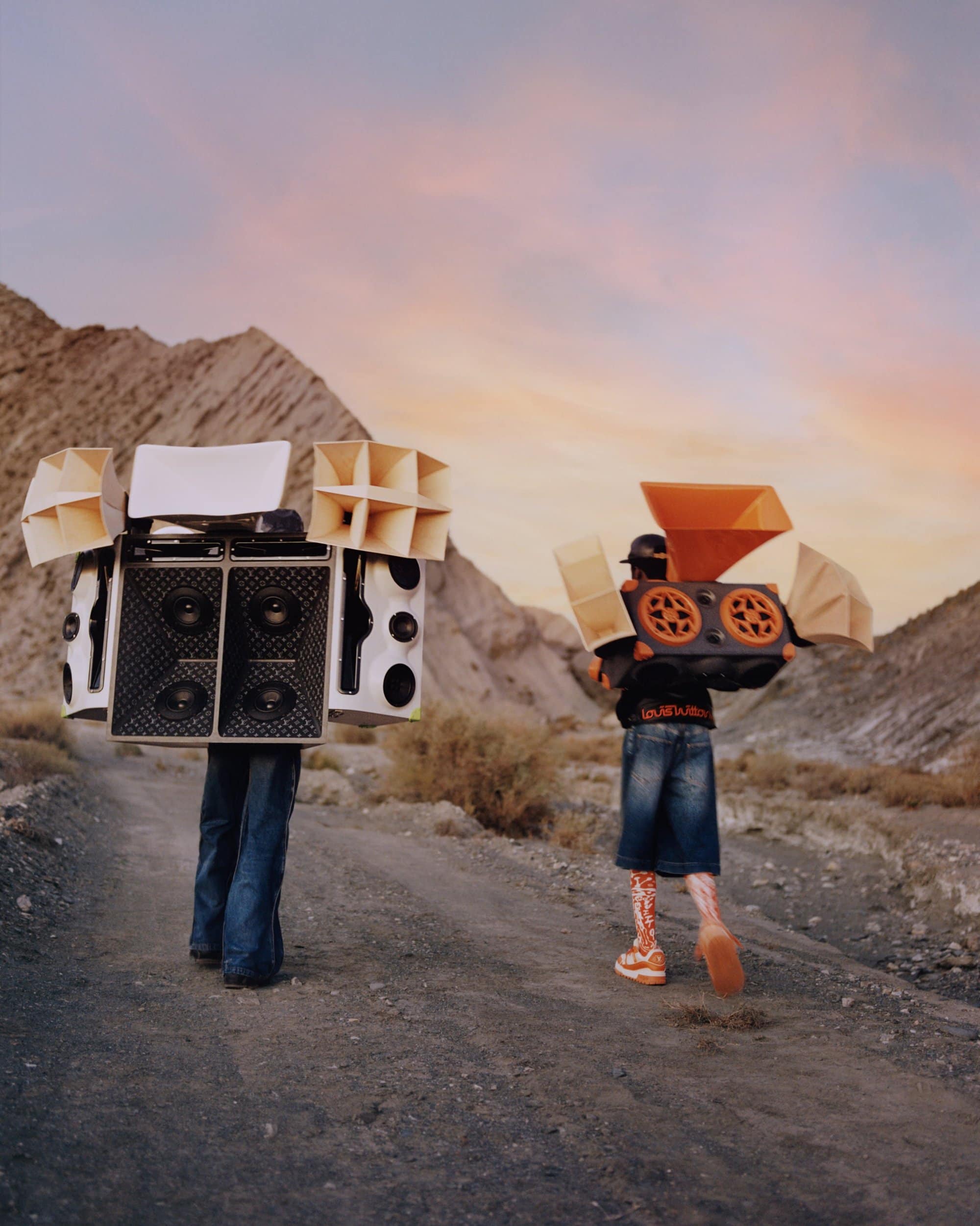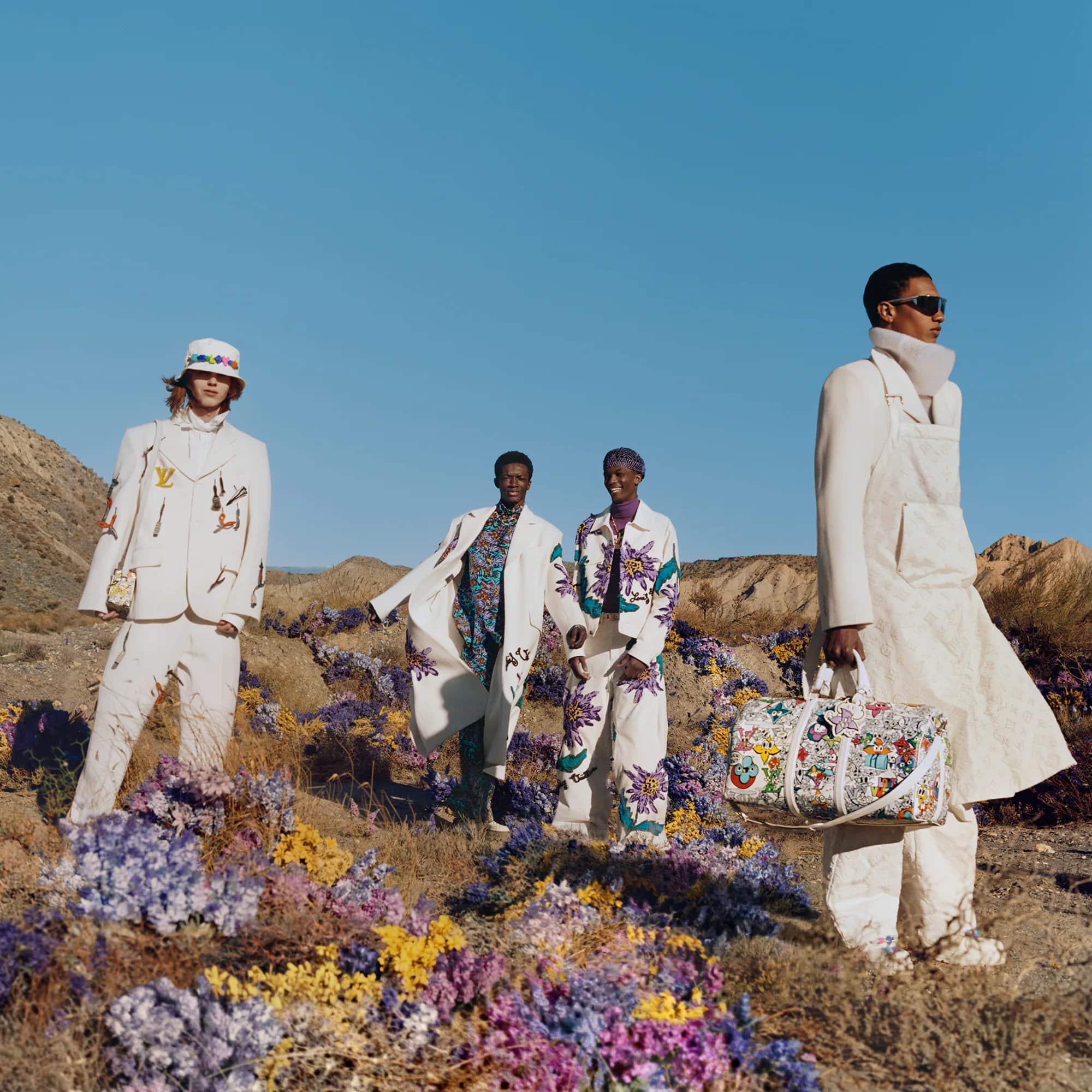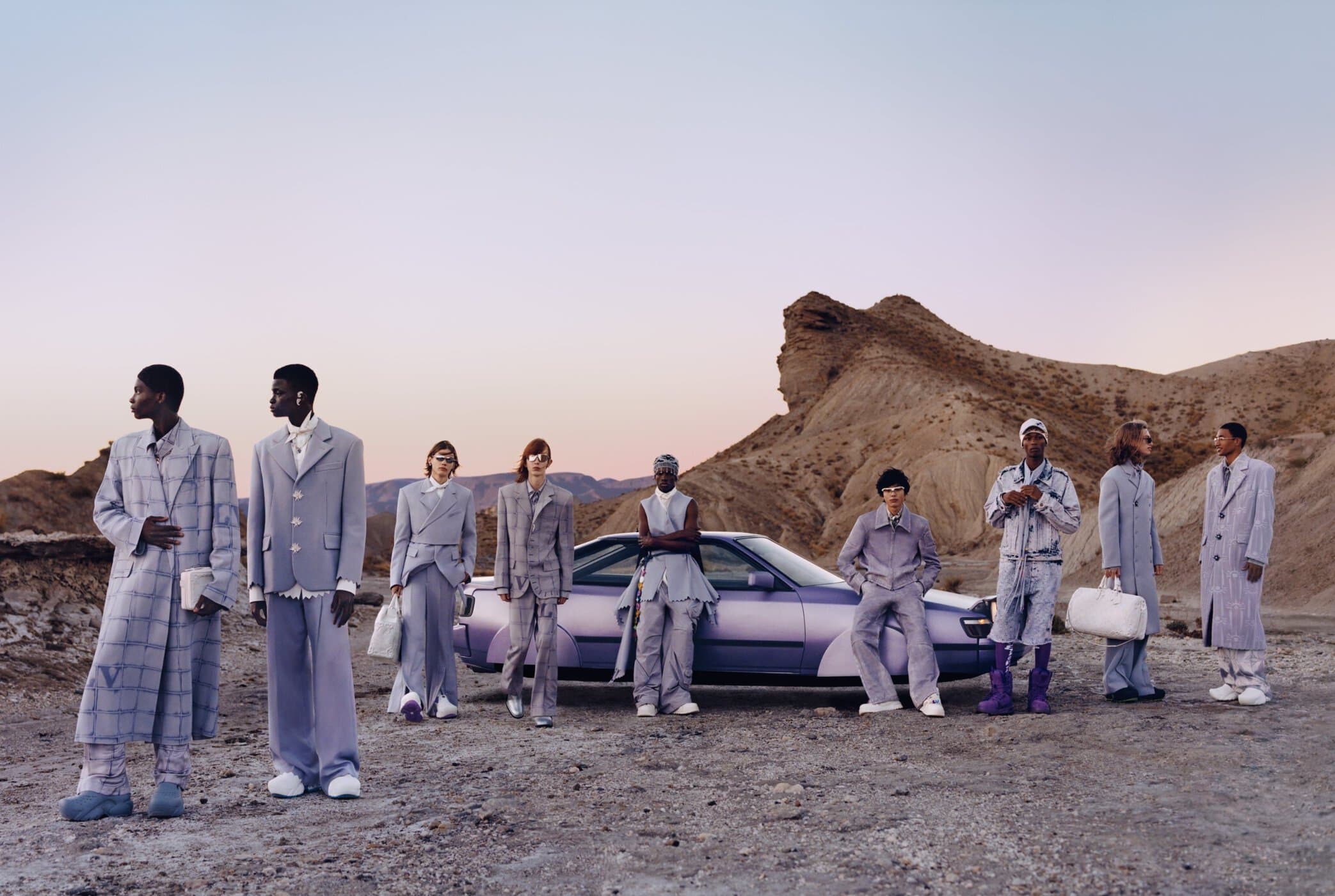 Photographer & Director | Tyler Mitchell
Models | Ahmadou Gueye, Daniel Legzdins, Dara Gueye, Feranmi Ajetomobi, Joshua Seth, London Lee, Luukas Niskanen, & Sanoussy Sylla
Stylist | Marq Rise
Hair | Cyndia Harvey
Makeup | Lauren Parsons
Casting Director | Piergiorgio Del Moro & Samuel Ellis Scheinmann
Set Designer | Andy Hillman

---