Louis Vuitton Starts A Well-Deserved Summer Early
Louis Vuitton unveiled an exclusive Summer 2021 collection pop-up space in Soho, New York City. The unique retail location highlights this season's new collection designed by Artistic Director, Nicolas Ghesquière, "By the Pool" – a Women's Summer collection, which was released this week and will be available through the end of May.
A specially designed blue curved tile interior walls and floor, along with rippled light gives the location an underwater effect for a unique retail experience that harmonizes with the pieces in the space. The collection features bright and playful ready-to-wear, accessories and leather goods. Discover beachwear, beach towels, sarongs, sneakers, and sandals alongside House classics like Capucines and NeoNoe bags reimagined to capture the feeling of an endless summer.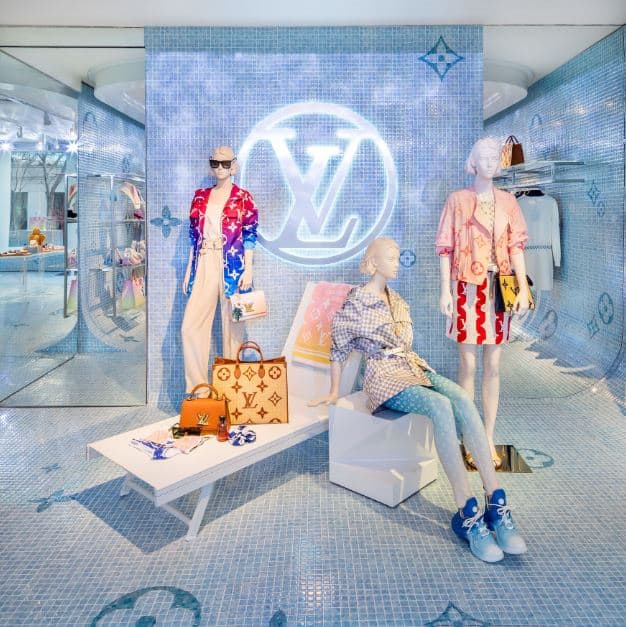 ---