Review of Louis Vuitton Pre-Fall 2023 Ad Campaign by Photographer David Sims and Videographer Quentin Saunier with Talent HoYeon Jung and Sora Choi
Louis Vuitton gets meta on the digital age of fashion imagery with a new Pre-Fall 2023 campaign shot by photographer David Sims. The campaign arrives right alongside the Pre-Fall collection's debut runway show, which was held in Seoul.
Sims captures models and brand ambassadors HoYeon Jung and Sora Choi in simple, bold portraits that bring to the fore creative director Nicolas Ghesquère's slick synthesis of exaggerated hardware details, the energetic graphical language of motorcycle garments, and avant-garde twists on sophisticated classics.
These bright portraits pop against totally minimal backgrounds, some of which feature the white and gray checkerboard that signifies a transparent background to an image file – a subtly playful choice that both reflects the supremacy of the digital image in contemporary fashion communication and forms a fun riff on the iconic LV Damier check. In the accompanying series of bite-sized, social-media-friendly videos, this recognizable motif gets put into psychedelic motion.
Another example of the traditional-calendar-disrupting trend of releasing digital campaigns in tandem with their collection's corresponding runway show, the campaign is a bold and focused look at Louis Vuitton's place right on the cutting-edge of contemporary women's fashion.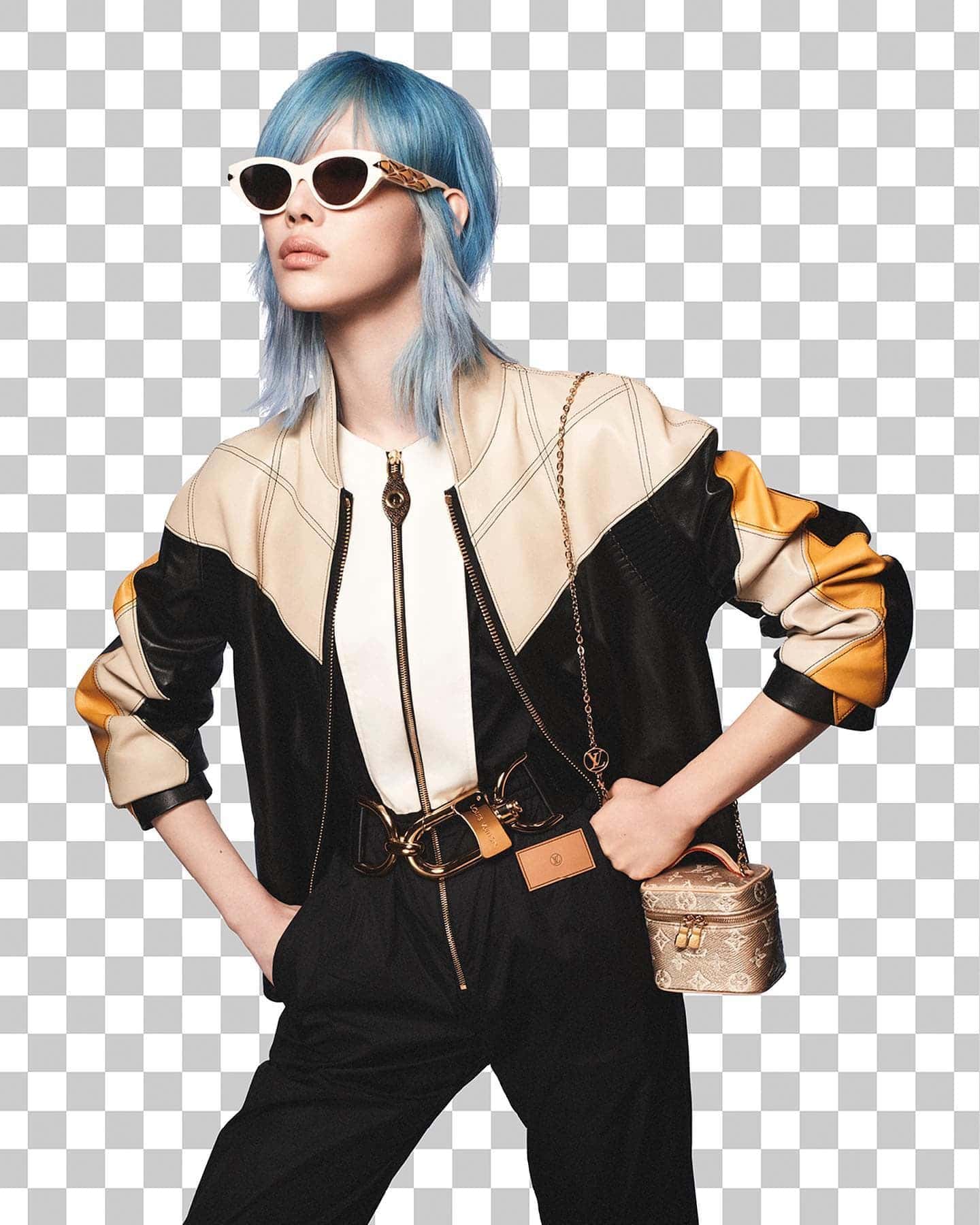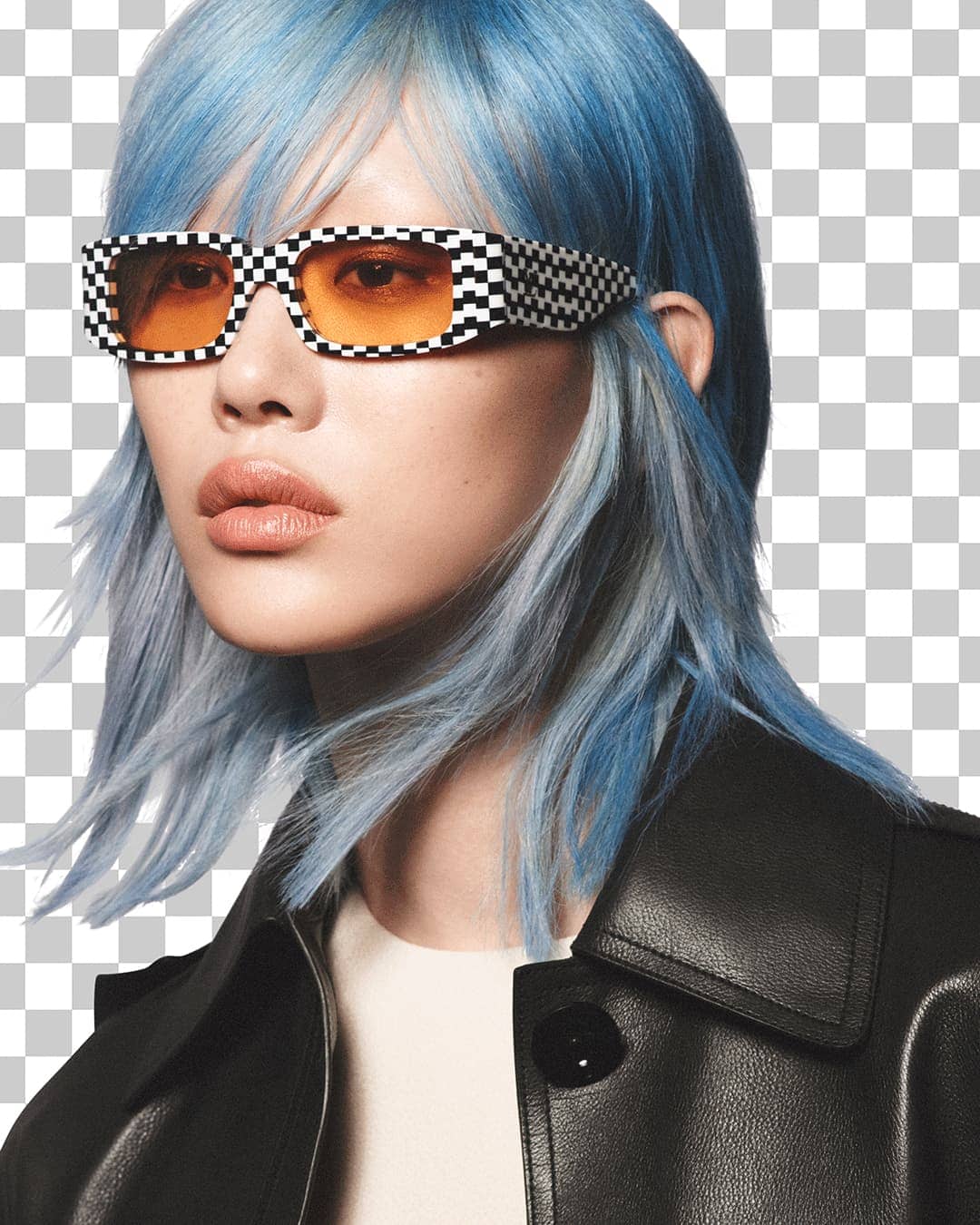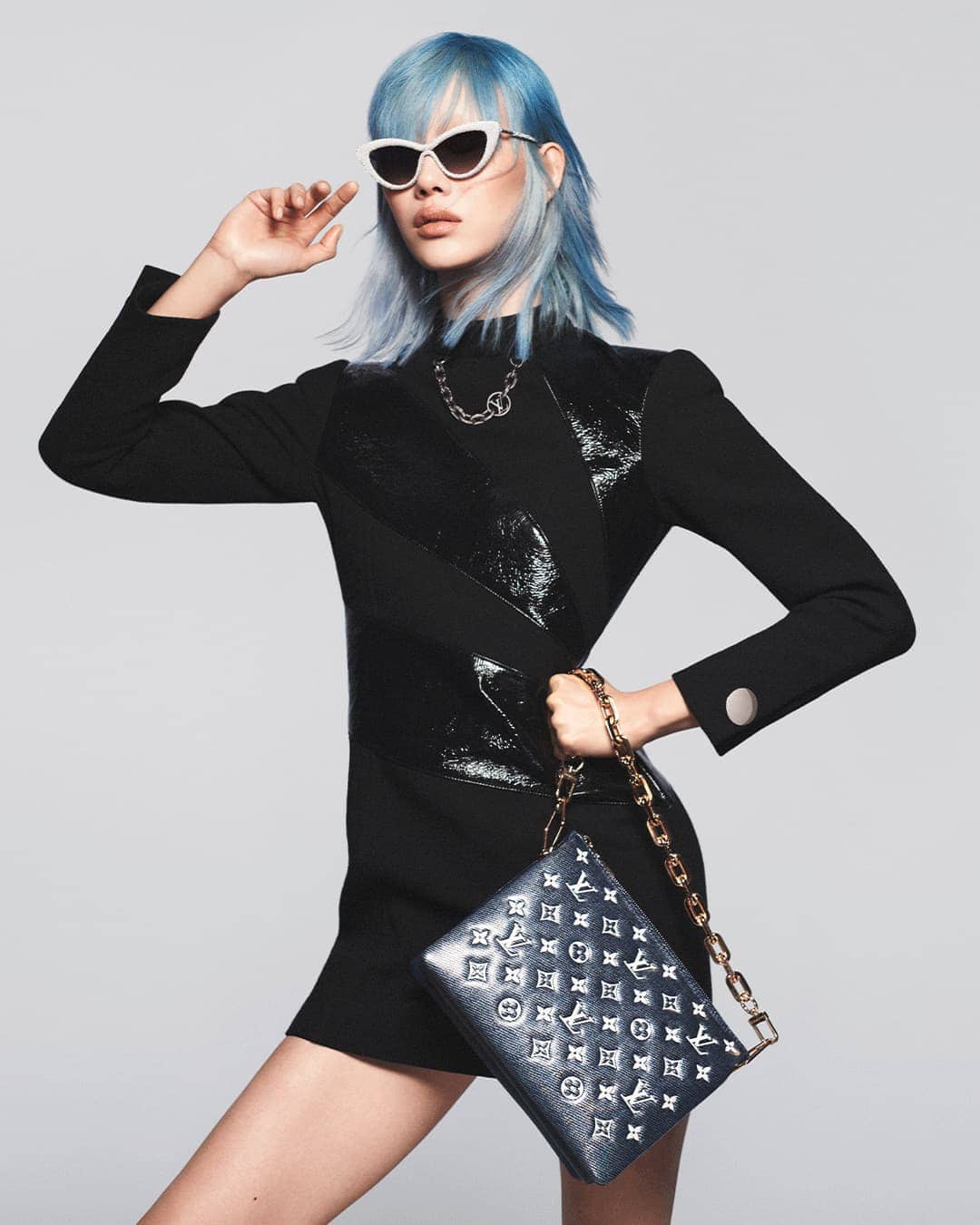 Louis Vuitton Creative Director | Nicolas Ghesquière
Photographer | David Sims
Videographer | Quentin Saunier
Talent | HoYeon Jung and Sora Choi
Stylist | Marie-Amélie Sauvé
---