Louis Vuitton presents SEE LV, an immersive journey covering over 160 years of the Maison's history at the Tokyo Midtown Grass Square.
Following the traveling exhibition's world-wide inauguration in Wuhan in 2020 and then stops in Hangzhou and Dubai, SEE LV is unveiled in Tokyo. As the political, financial, and cultural heart of Japan, Tokyo is always at the cutting edge of culture, with new and exciting places and experiences constantly popping up across the city. Blending history and tradition with modernity and advancement, Tokyo is the natural next destination for SEE LV's 2022 journey. Mixing archival objects from the Maison's heritage collection with recent creations, SEE LV allows visitors to delve deep into the world of Louis Vuitton through immersive and interactive digital experiences. Uncovering all facets of Louis Vuitton's history and creations through a contemporary lens, the exhibition brings together a remarkable collection of modern pieces and early twentieth-century trunks, artistic collaborations and iconic leather creations.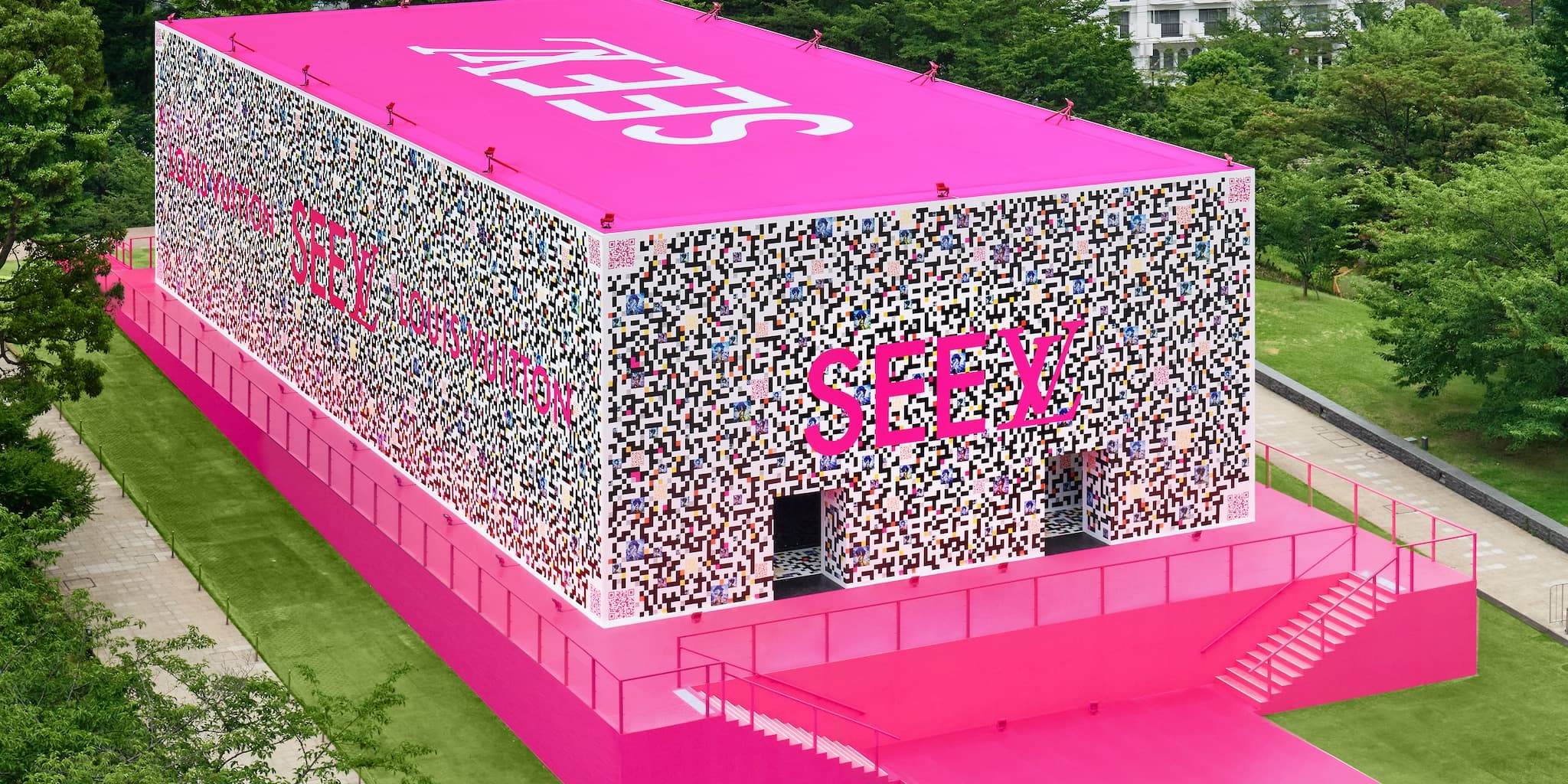 Upon entry, visitors are greeted by a portrait of young Louis Vuitton conceived by artist Refik Anadol using Artificial Intelligence. The exhibition continues to a room featuring a reverse-chronology selection of ready-to-wear pieces, where an exquisite gown by Charles Frederick Worth stands alongside a historical 1906 trunk, illustrating the Maison's longstanding relationship with fashion. From the Steamer Trunk to the Speedy, Noe to Twist, a wall of Louis Vuitton's most iconic bags and images of their celebrity friends such as Alicia Vikander, Julianne Moore and Emma Stone display how these signature shapes have continued to inspire throughout the times. Next, an entire room is dedicated to Louis Vuitton's major contributions to the invention of luggage typologies, ranging from the iconic Wardrobe trunk to the Skateboard trunk, showing how each one has been a cornerstone in the evolution of new lifestyles and traveling habits.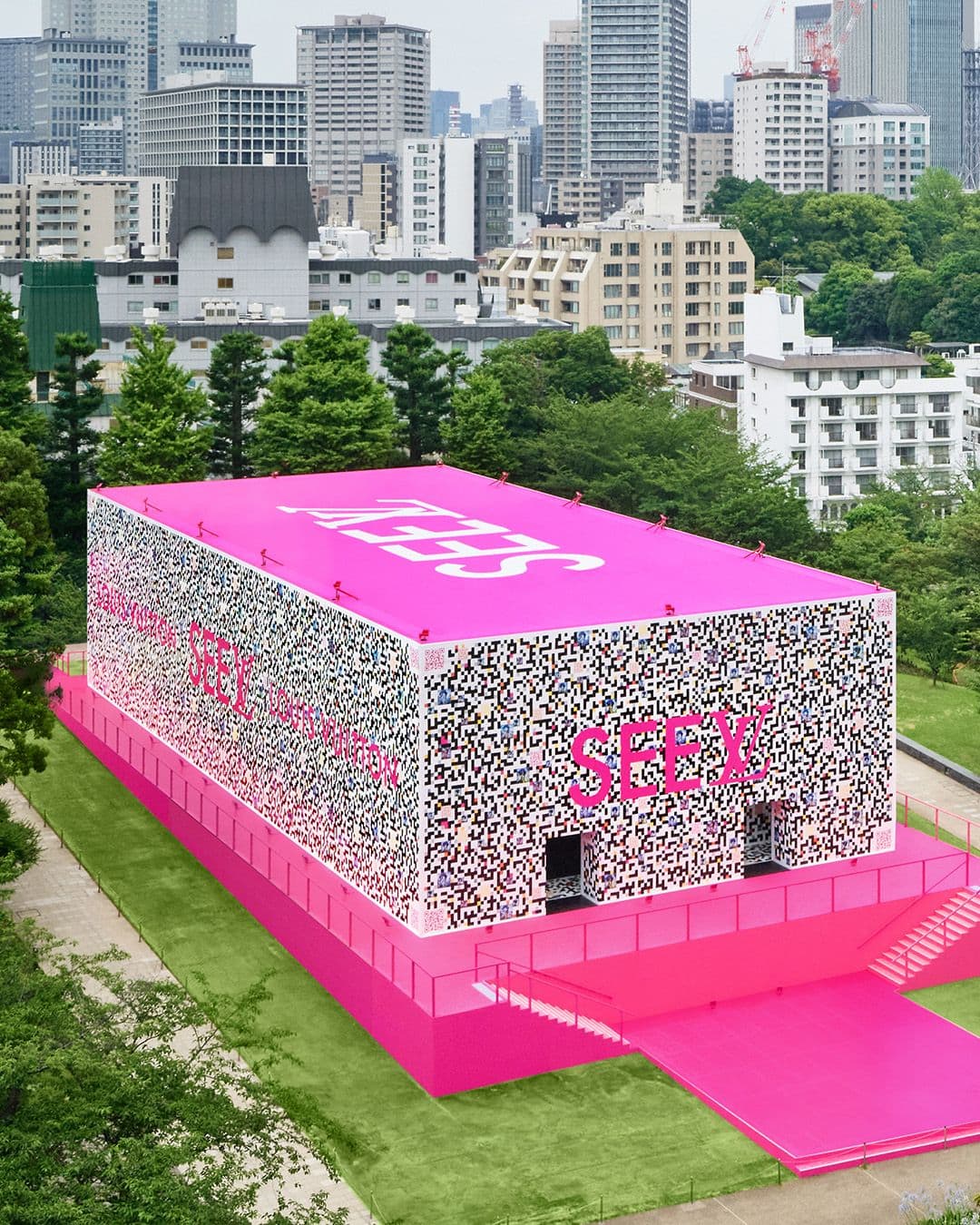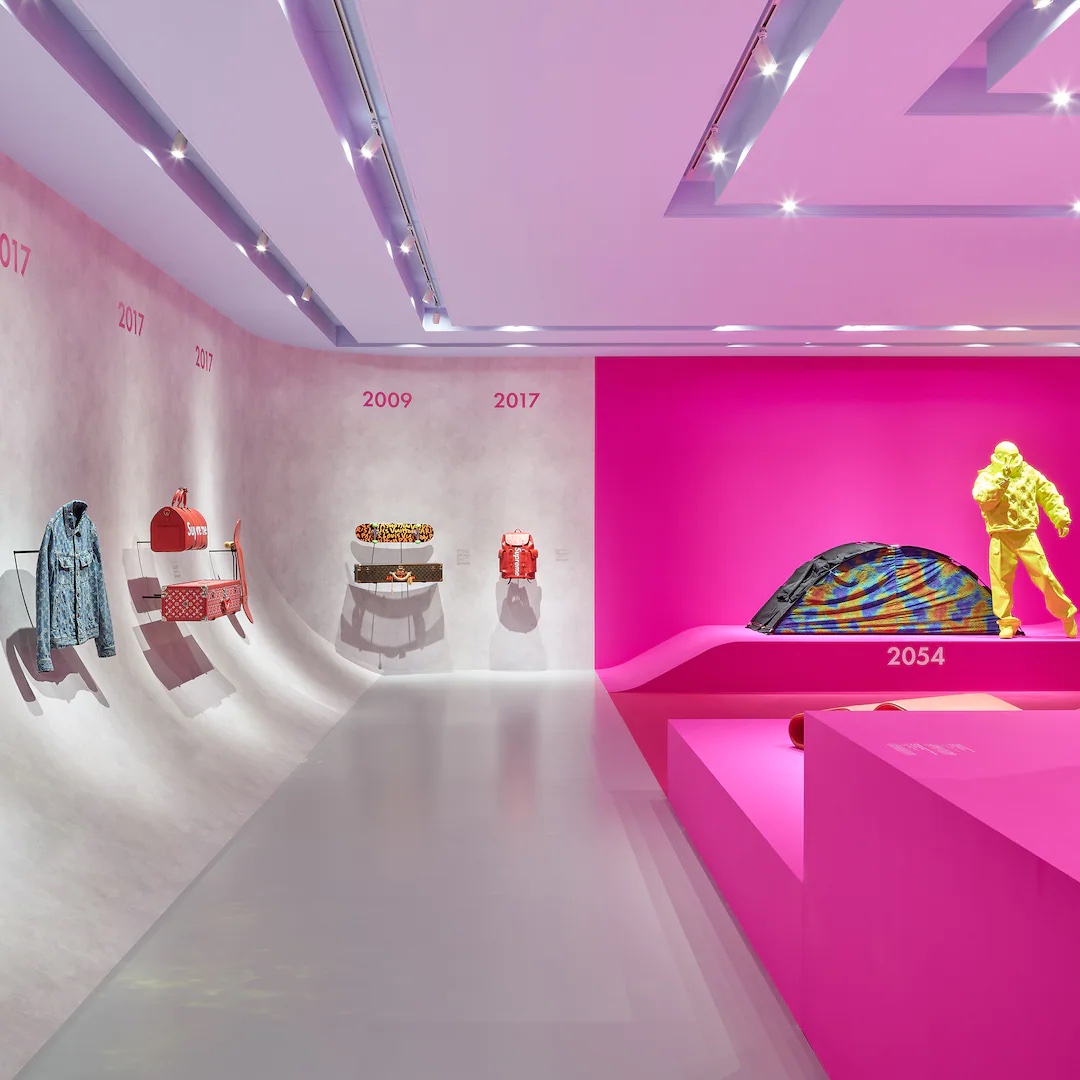 Location |
Tokyo Midtown Grass Square
---