Review of Louis Vuitton Resort 2023 Ad Campaign by Photographer David Sims with Talent Jennifer Connelly
Jennifer Connelly has solar power in a new campaign Louis Vuitton. Wearing the house's Resort 2023 collection, the actor was captured by photographer David Sims.
Staged at the Salk Institute in San Diego, Nicolas Ghesquière's Cruise 2023 collection celebrated the power of the sun while imagining what the powerful women of the future might dress like. Though its studio setting is much more minimal, Sims' photography channels a similarly bright energy. Connelly poses on a circular stage adorned with solar panels, which take on an architectural aspect against the orange background that recalls an endless sky at sunset.
The music choice for the accompanying video, a slowed-down version of Sparks' "The Number One Song in Heaven," also featured prominently in the runway show's soundtrack, furthering the connection between that show and its corresponding campaign.
Channeling the ambitious creative character of the collection and presentation into a more focused visual statement, the campaign is another strong expression of Ghesquière's singular and visionary approach to design.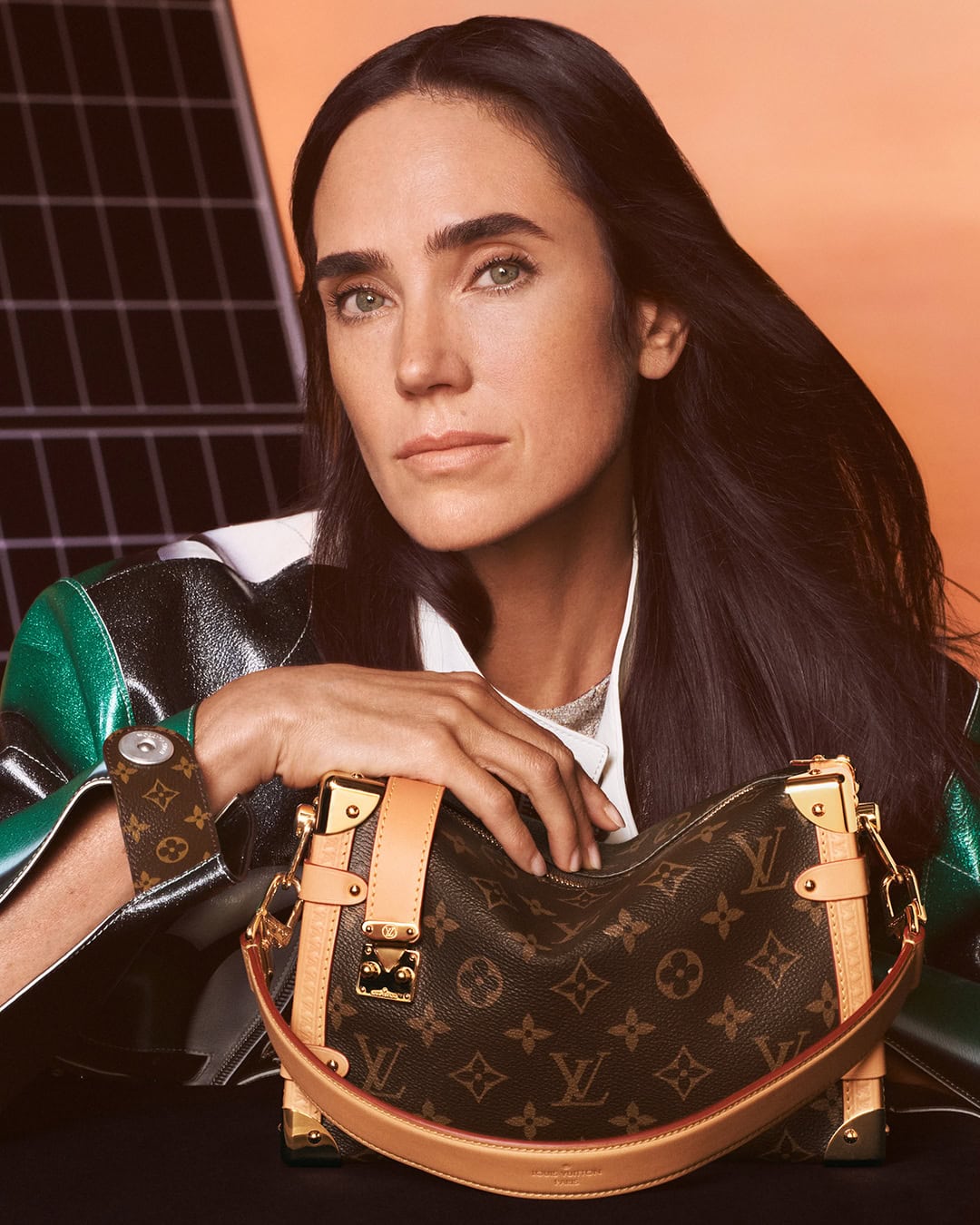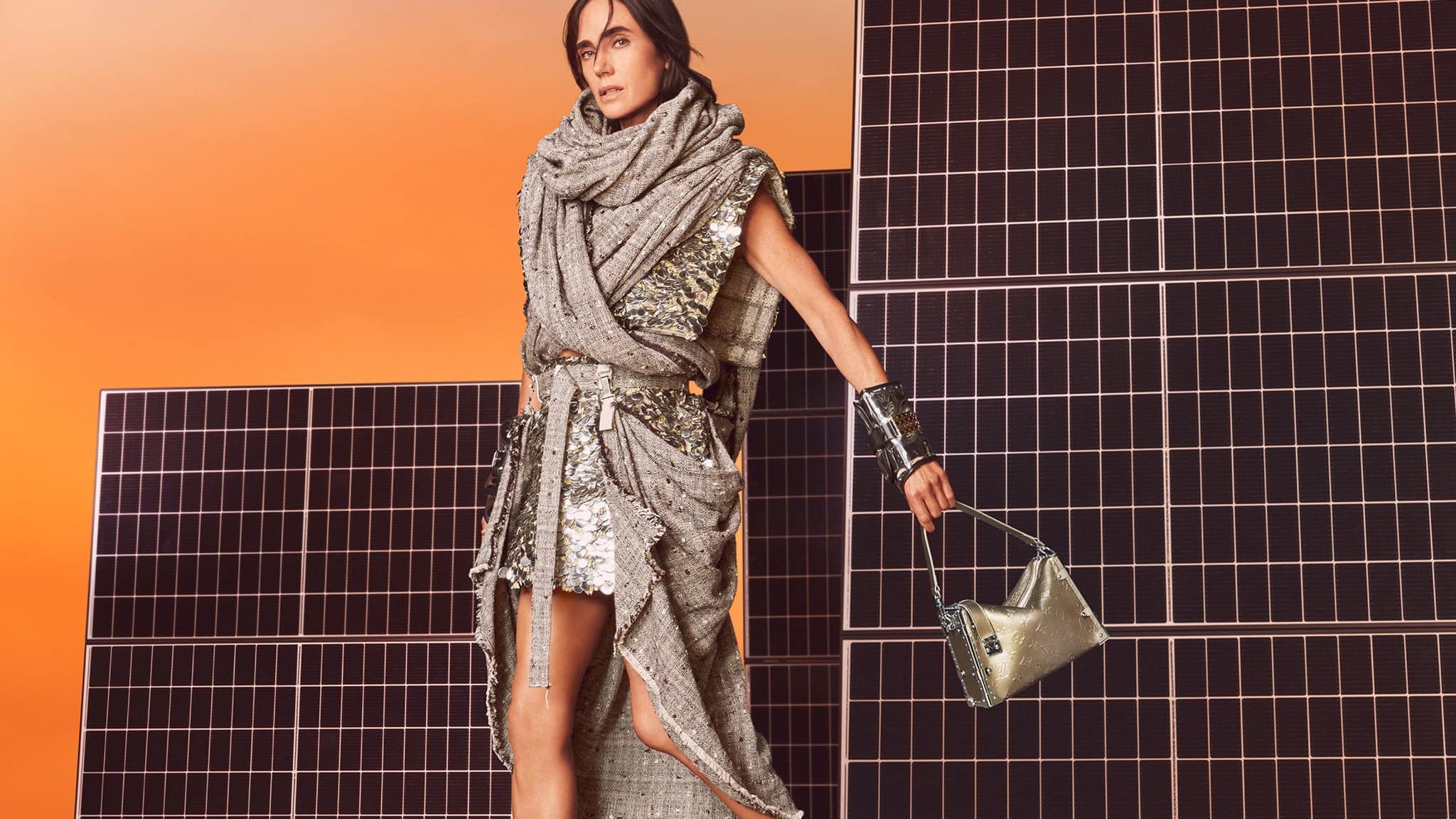 Louis Vuitton Creative Director | Nicolas Ghesquière
Photographer | David Sims
Talent | Jennifer Connelly
Stylist | Marie-Amélie Sauvé
Hair | Duffy
Makeup | Lucia Pieroni

---