Review of Louis Vuitton 'Towards a Dream' 2022 Ad Campaign by Creative Director Nicolas Ghesquière with Photographer Viviane Sassen
Louis Vuitton celebrates history while looking forward to a bright future with the latest edition of its ever-unfolding "Towards a Dream" campaign, with the new spring installment shot by photographer Vivian Sassen.
Gorgeously colored and composed, the campaign imagery was captured among the landscapes of Milos in Greece, Petra and Wadi Rum in Jordan, and Mont Saint-Michel in France. In addition to their beautiful, wind-swept scenery attesting to the mythical passage of time, these locations are cradles of culture with deep connection to human history.
Tapping into a sense of growth and optimism, the campaign stars an entirely local cast of children. They explore these dream-like landscapes with a quiet sense of wonder and discovery. The appearance of the maison's iconic trunks positions these kids as young travelers, and nicely echoes the maison's classic "Art of Travel" motif. While this slogan was dropped in the past few seasons (partially due to the pandemic-induced impossibility of travel) in favor of the more abstract and uplifting "Towards a Dream," its spirit lives on larger than ever.
Accompanying the photographs is a short film that features behind-the-scenes footage of Sassen as she photographs the young cast among the beautiful natural scenery, while we hear a voiceover from the photographer as she reflects on the process and inspiration that accompany shooting on location among the shifting elements of the natural world. This self-referential, "making-of" layer feels like a smart way to celebrate the many perspectives, the artfulness, and the combination of intentionality and spontaneity that goes into building up Louis Vuitton's creative world.
The themes of history and childhood optimism also tie in with the aesthetic and conceptual explorations of the creative directors Nicolas Ghesquière and Virgil Abloh, feeling especially connected to the optimistic and youth-forward legacy of the latter. The campaign follows nicely upon the recently concluded Louis 200 celebration, a collaborative exploration of the life and legacy of the brand's iconic founder and his creative journey.
All in all, the campaign is a focused and uplifting statement of Louis Vuitton's values and vision.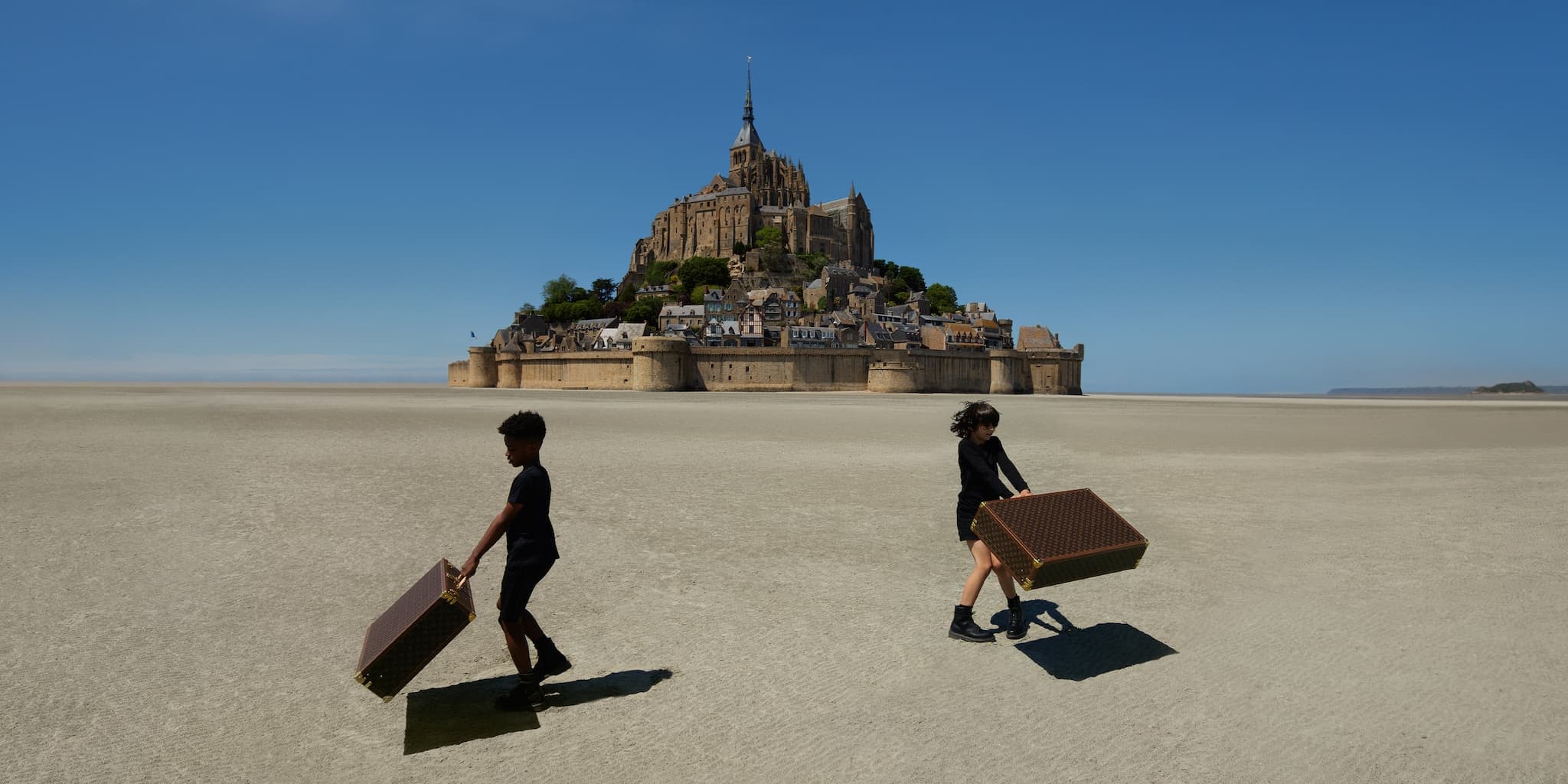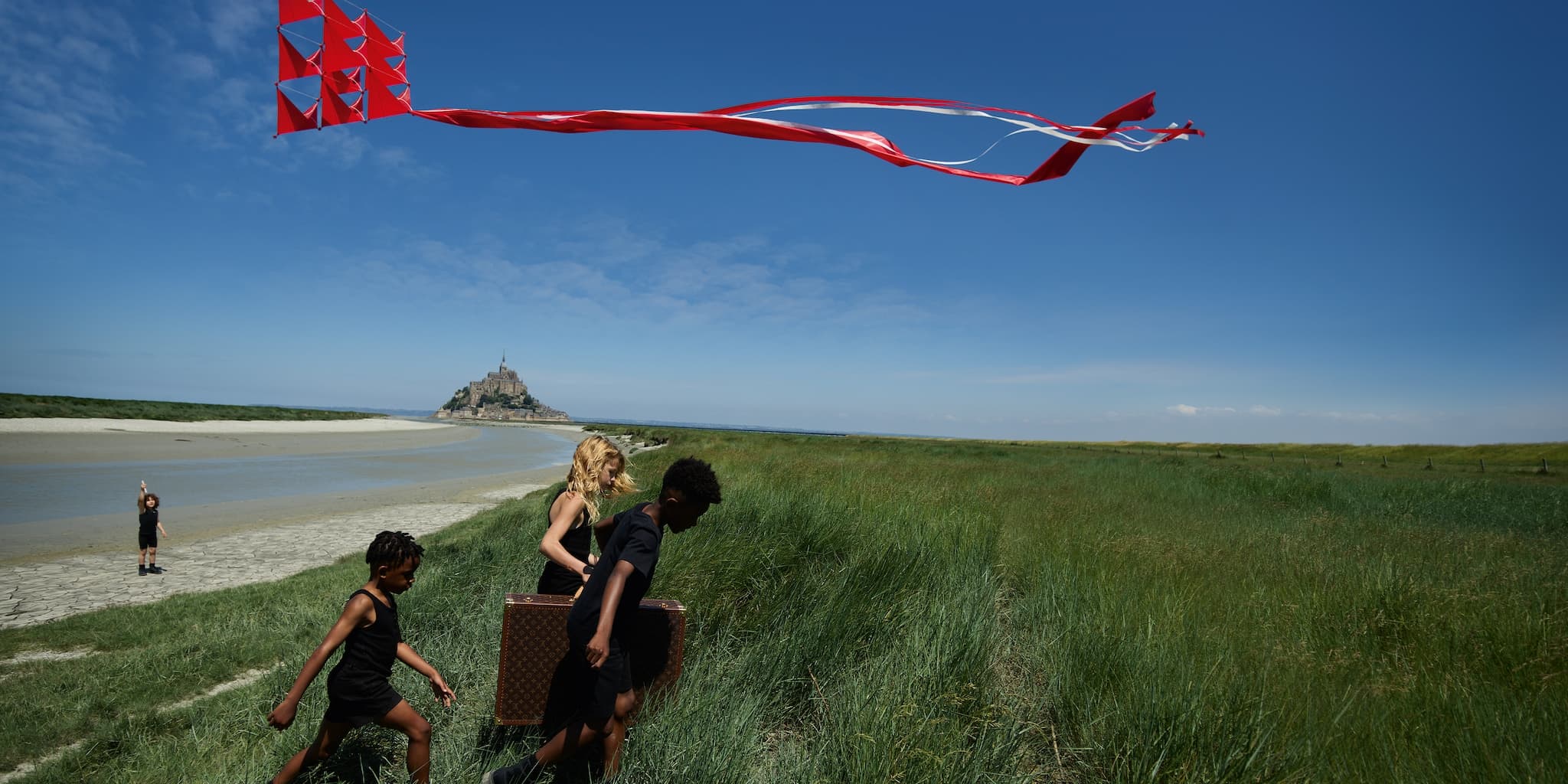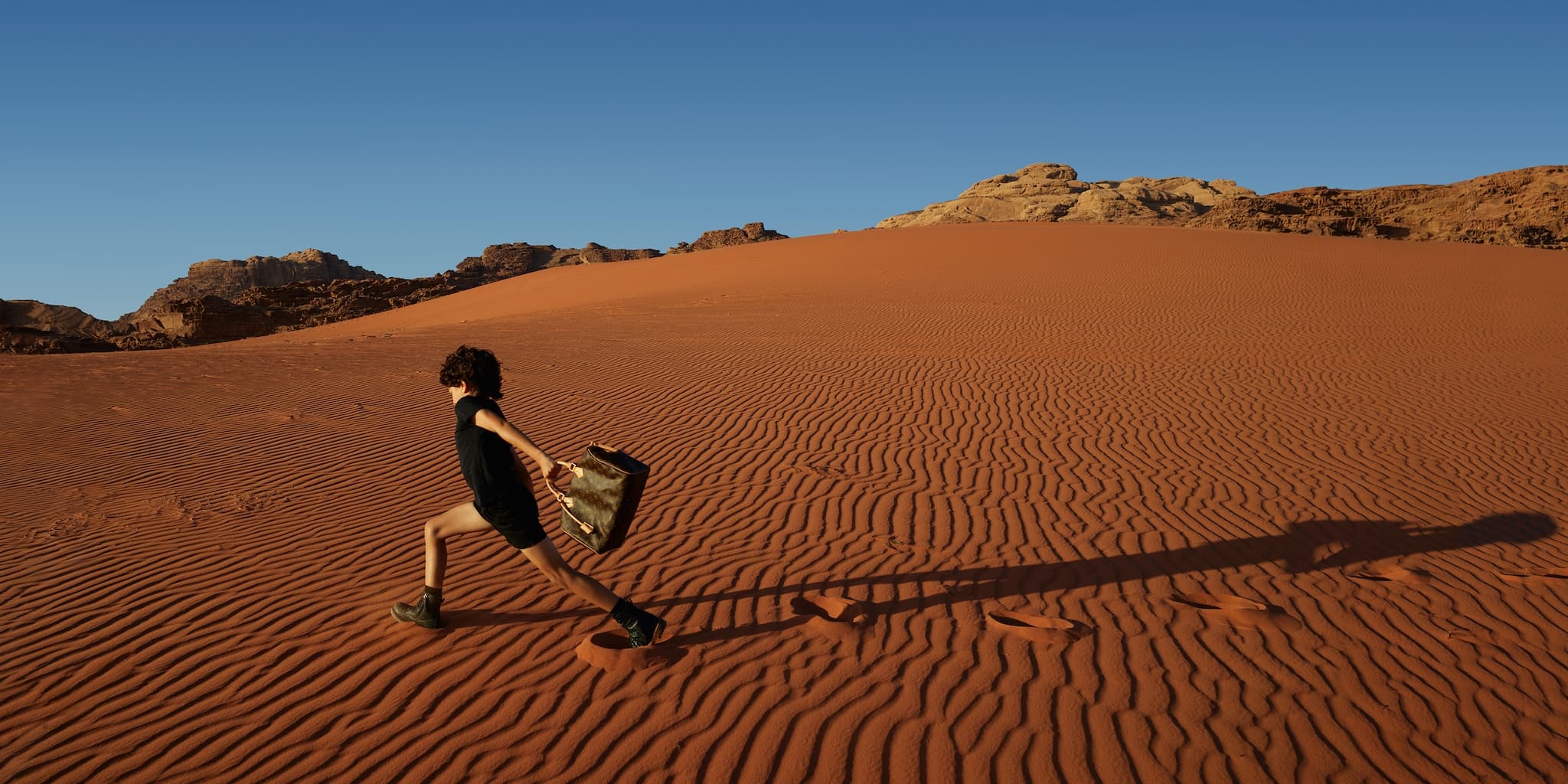 Creative Director | Nicolas Ghesquière
Photographer | Viviane Sassen
Location | France's tidal island Mont Saint-Michel, desert valley of Wadi Rum, Greek island of Milos

---