Review of Louis Vuitton 'Victory is a State of Mind' 2022 Ad Campaign by Photographer Annie Leibovitz with Talent Lionel Messi, Cristiano Ronaldo
Louis Vuitton taps today's leading football legends for a special one-off campaign. Iconic fashion photographer Annie Leibovitz captures football stars Lionel Messi and Cristiano Ronaldo locked in a duel of wits.
The campaign forms a generational follow up to a similar campaign Leibovitz captured in 2010, which featured star footballers Pele, Maradona, and Zinedine Zidane. Though smartly timed to the current happening of the World Cup in Qatar, this sequel finds its athletes far from the field, engaged in a more intellectual competition. Swathed in shadowy ice-blue tones, they play a game of chess atop a checkered LV briefcase – a smart visual reconsideration of one of the brand's iconic codes. The arrangement of the pieces in fact is an ode to a famous match that ended in a draw between chess greats Magnus Carlsen and Hikaru Nakamura, which is a well-researched detail that draws parallels between two great rivalries.
The image has already set the internet alight with reactions, fan tributes, and discussion. Football is of course the globe's most popular pastime, and these two players are living legends. It's impressive that Louis Vuitton can align itself with such cultural sway, and they wisely capitalize on the global moment while extending its reach far beyond the world of fashion.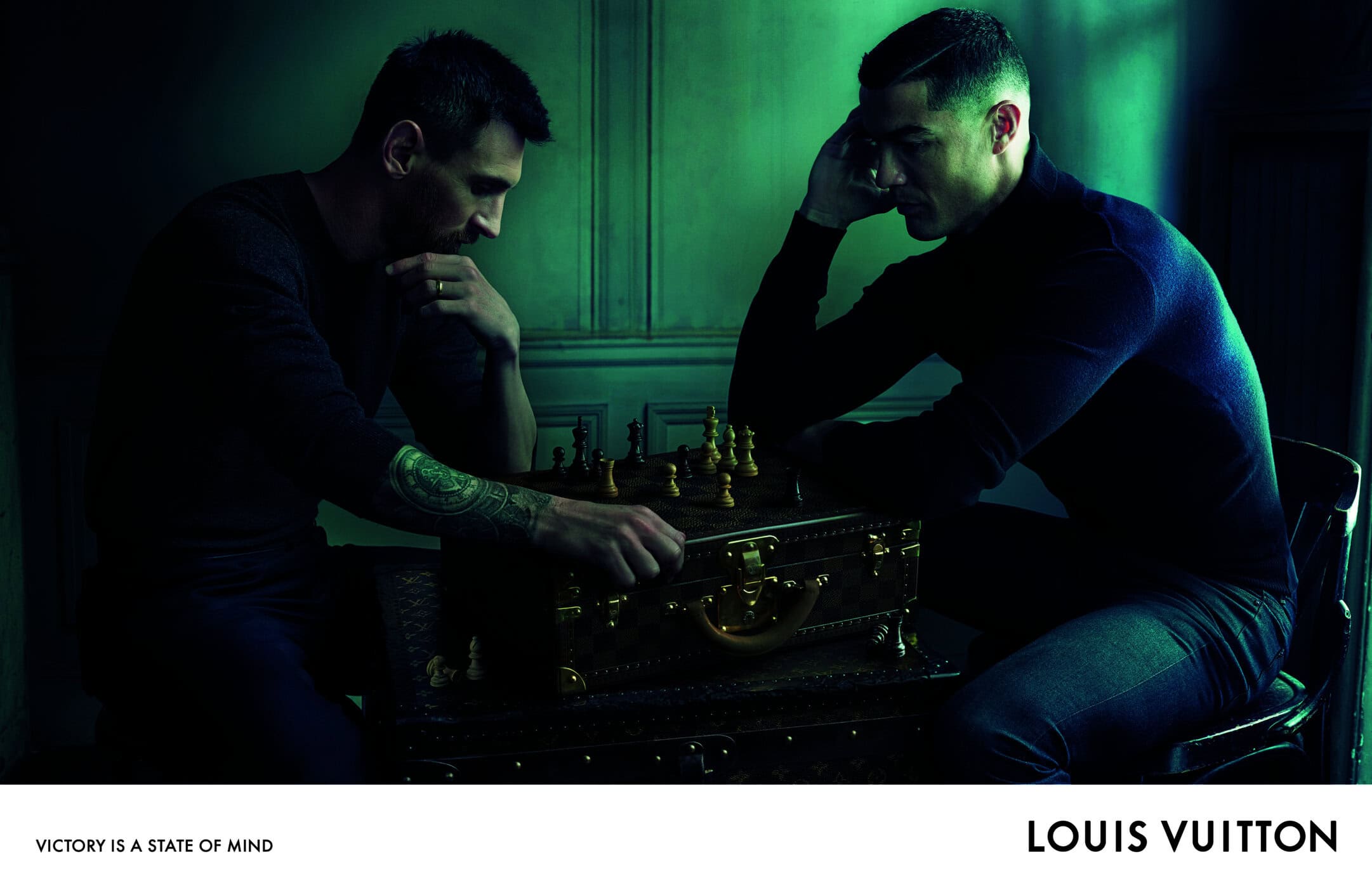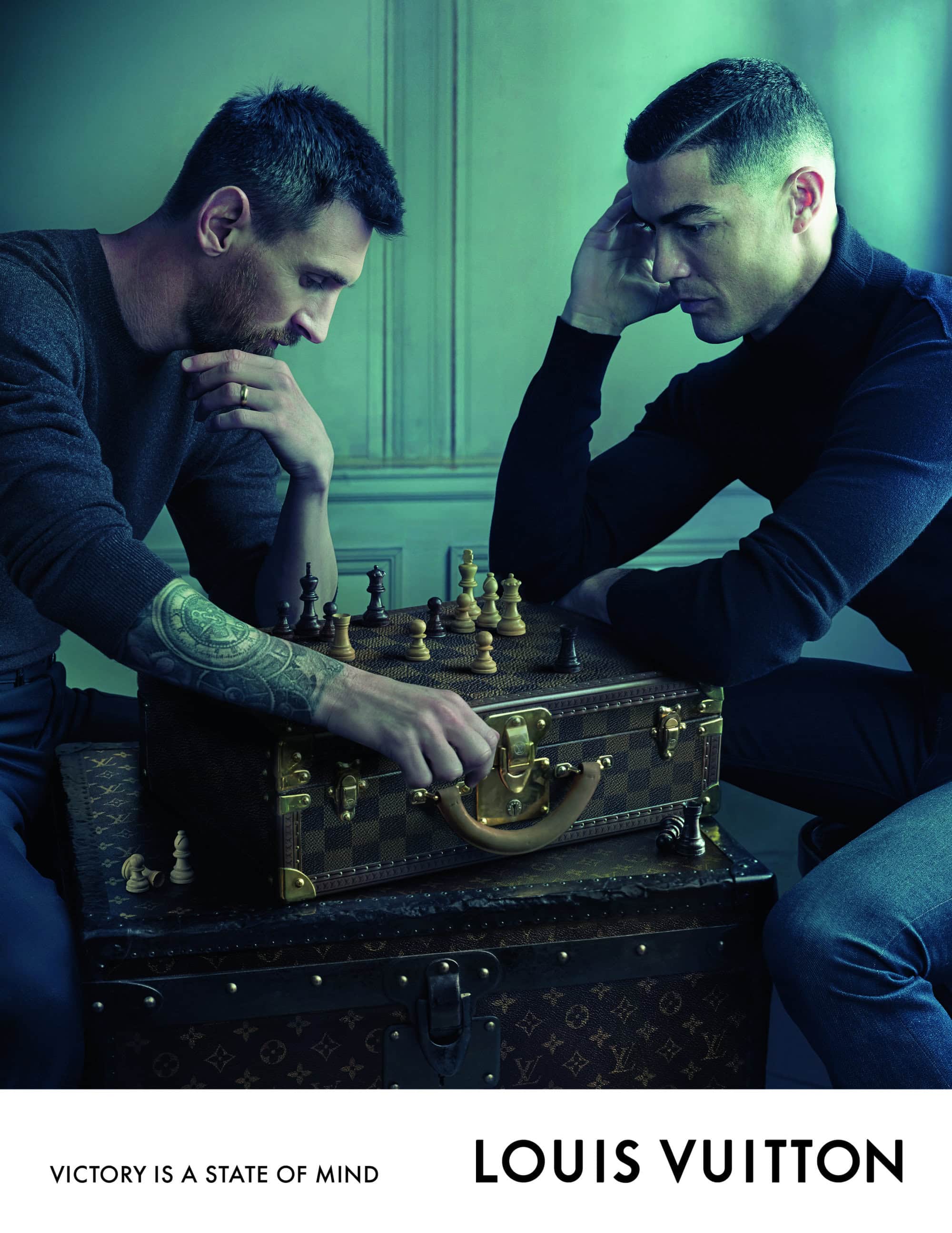 Photographer | Annie Leibovitz
Talent | Lionel Messi, Cristiano Ronaldo
Set Designer | Mary Howard



---