---
Review of Ludovic de Saint Sernin Fall 2023 Men's Fashion Show
Strap In and Strip Down
By Mark Wittmer
The first collection from his eponymous brand since the announcement of his appointment as creative director of Ann Demeulemeester, Ludovic de Saint Sernin's concise Fall 2023 outing presented a core vision of the brand's idea of sexiness in a direct way that was perfect for social media and the Y2K-crazed zoomers who live on it.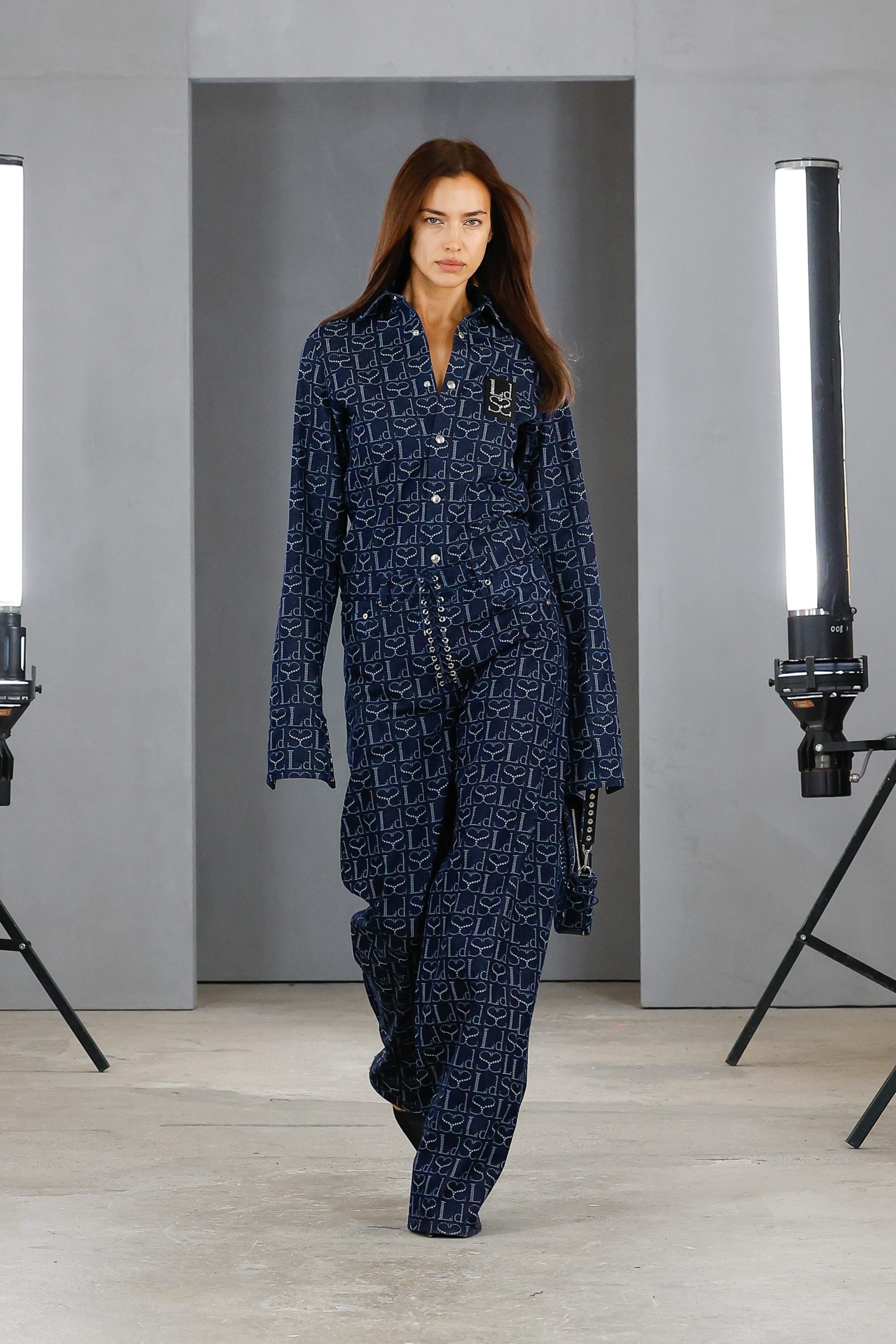 A surprise appearance from Irina Shayk in a glittery monogram denim set cemented Ludovic de Saint Sernin's status as a big fixture of Paris fashion.
Along with the top model's star power, de Saint Sernin put his creative chops and eye for the ultra-sexy to use in bolstering the brand's offering and delivering crisp looks with no extraneous pieces, conceived in sets of three to make them perfect for Instagram's layout. The designer applied his signature eyelet lace-up opening to subversive and kinky leather skirts and pants, then broadened the approach for a lace-up denim jacket dress with fuzzy cuffs and collar that felt like it would have been right at home on a 2003 fashionista.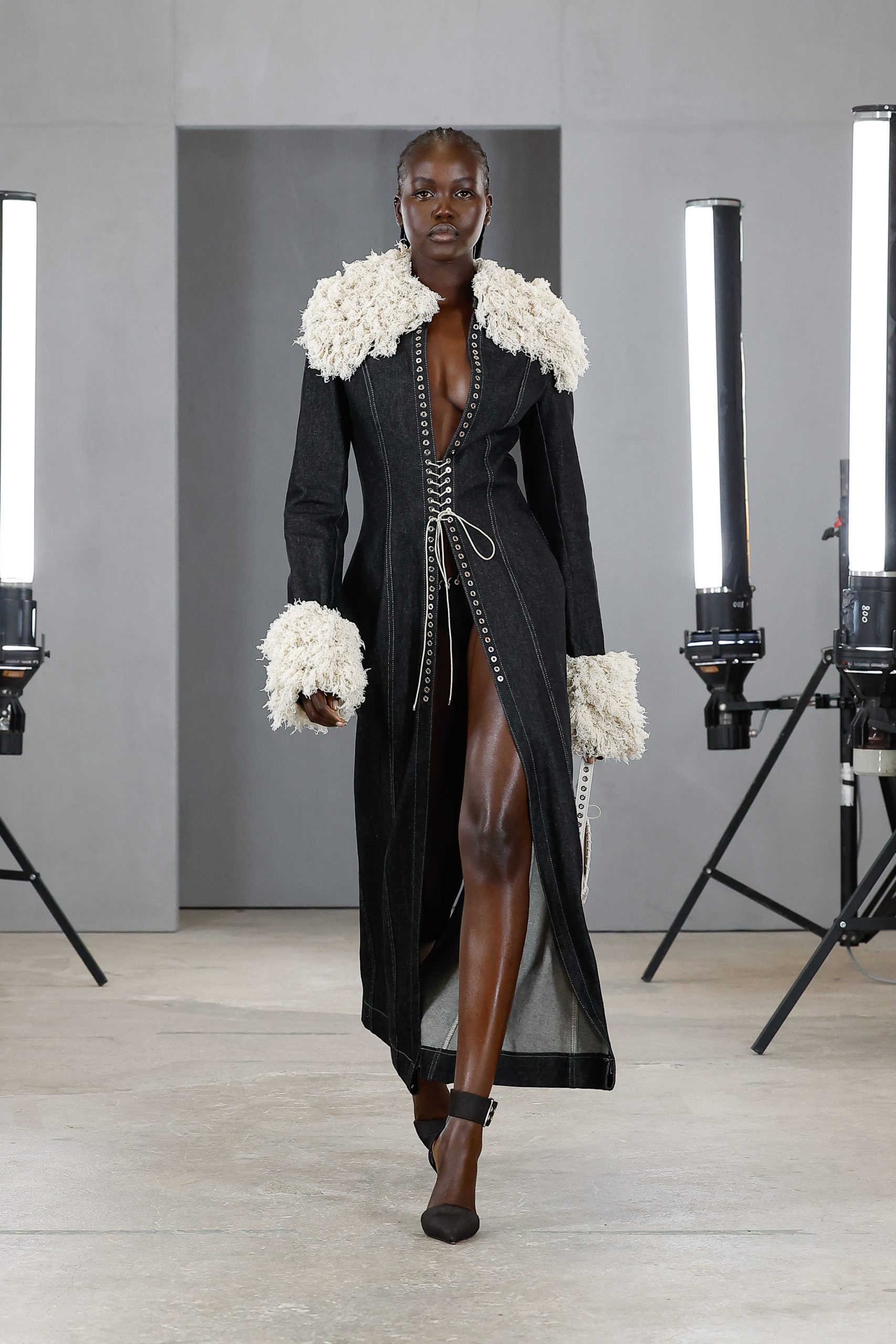 Glittery, form-fitting tops paired with even more glittery miniskirts drew inspiration from the dramatic and lavish costumes of figure skating. Knitwear came into play as well, with its rips and runs showing de Saint Sernin flirtin gwith distress and deconstruction in a way we haven't seen before while adding some edginess and narrative to the garments.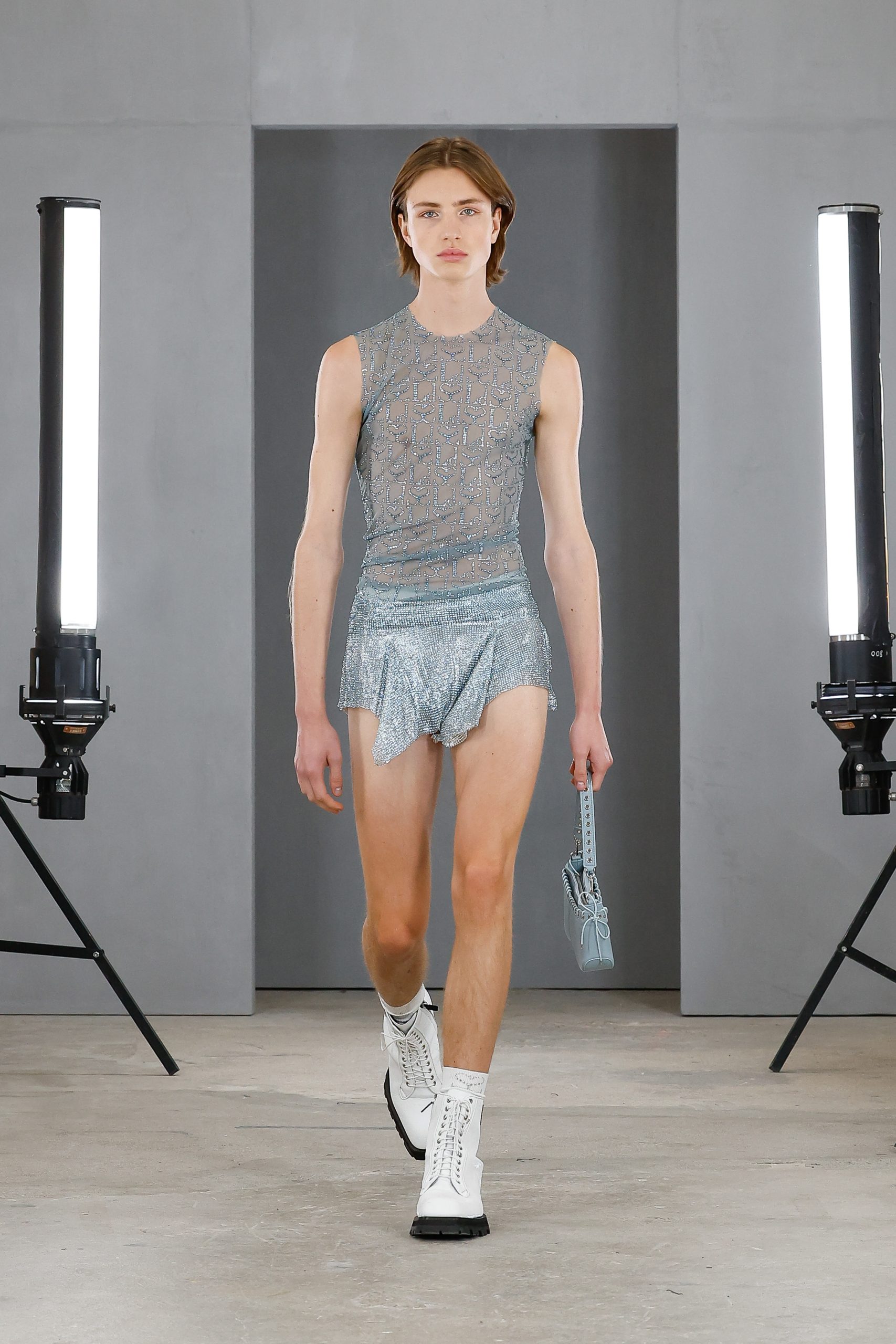 While Ludovic is obviously very interested in the body and celebrating the body's desires, his runway shows thus far have pretty much featured only one type of body, namely the very skinny. It was good to see this show make an effort with the inclusion of one "plus-size" model, but the fact that there was really only just one non-incredibly-skinny person made it feel a little artificial, like the brand was filling a quota.
Aside from being directed toward one body type and size, the LdSS definition of sexy does feel a bit narrow. While his lacy, strappy, skimpy sensuality and glamor fits right in for the Y2K craze that's still burning on social media, we wonder how long it will be before this look starts to feel dated again – in fact, there wasn't really much of it at all on the rest of the runways of this men's fashion season.
That being said, the collection was a strongly convincing and fun focusing up of de Saint Sernin's distinct brand of sexy that has already made him an icon. Future trends aside, this is clothing for proudly wearing – and for taking off – in the now.
It will be interesting to see how the designer finds a balance as he takes on the additional creative director role at Ann Demeulemeester, but this show has proven that the identity of the brand he has built has serious recognizability and pull.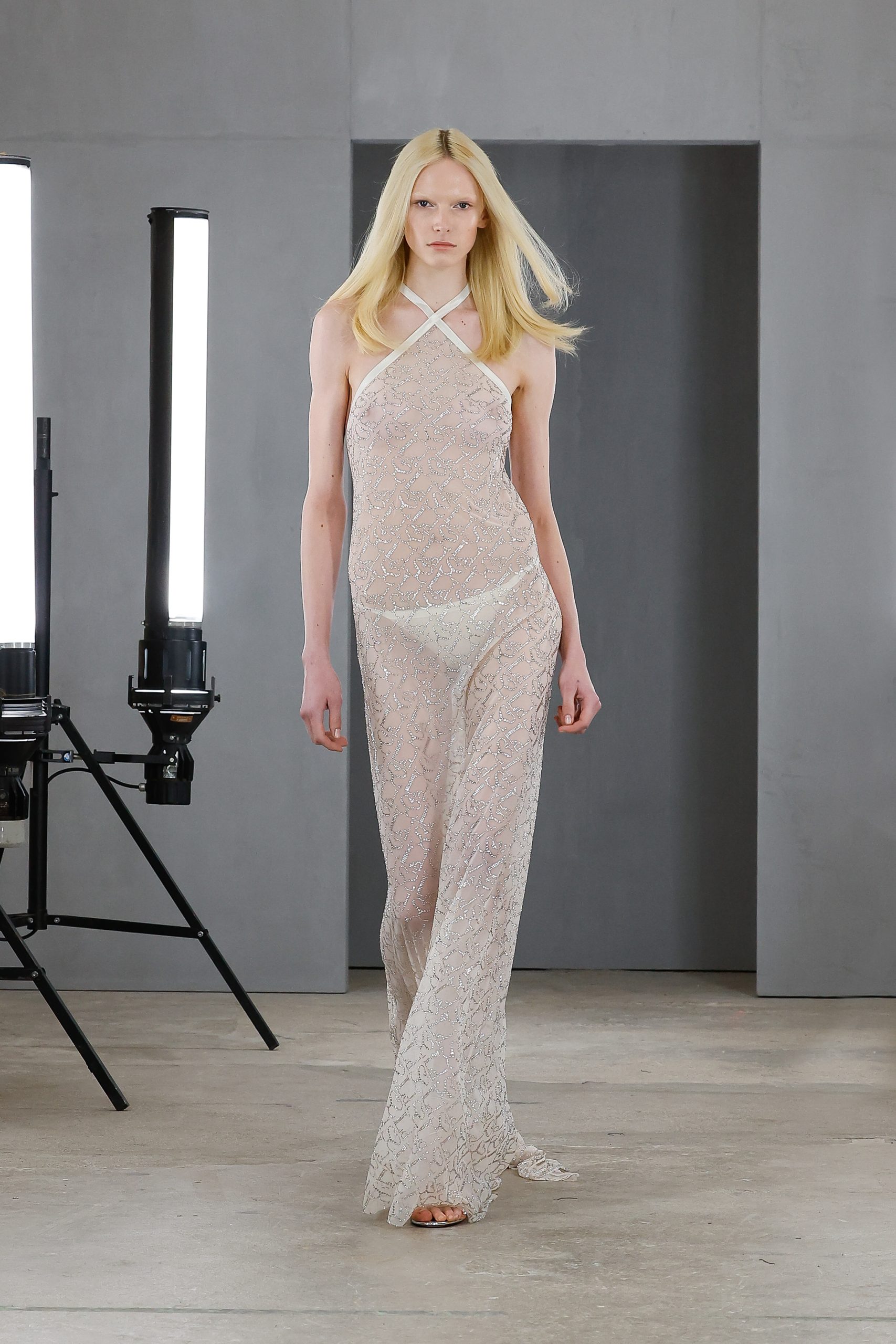 ---