---
Review of Ludovic De Saint Sernin Spring 2023 Fashion Show
Everyday (Un)Dressing
By Mark Wittmer
Continuing to explore the themes of gender fluidity and liberated sexuality that have made him a beloved cult figure in fashion, Ludovic de Saint Sernin delivered a Spring 2023 collection that was one of his most stripped back and indulgent yet, while also impressively balancing it out with an inclusive sense of everyday wearability.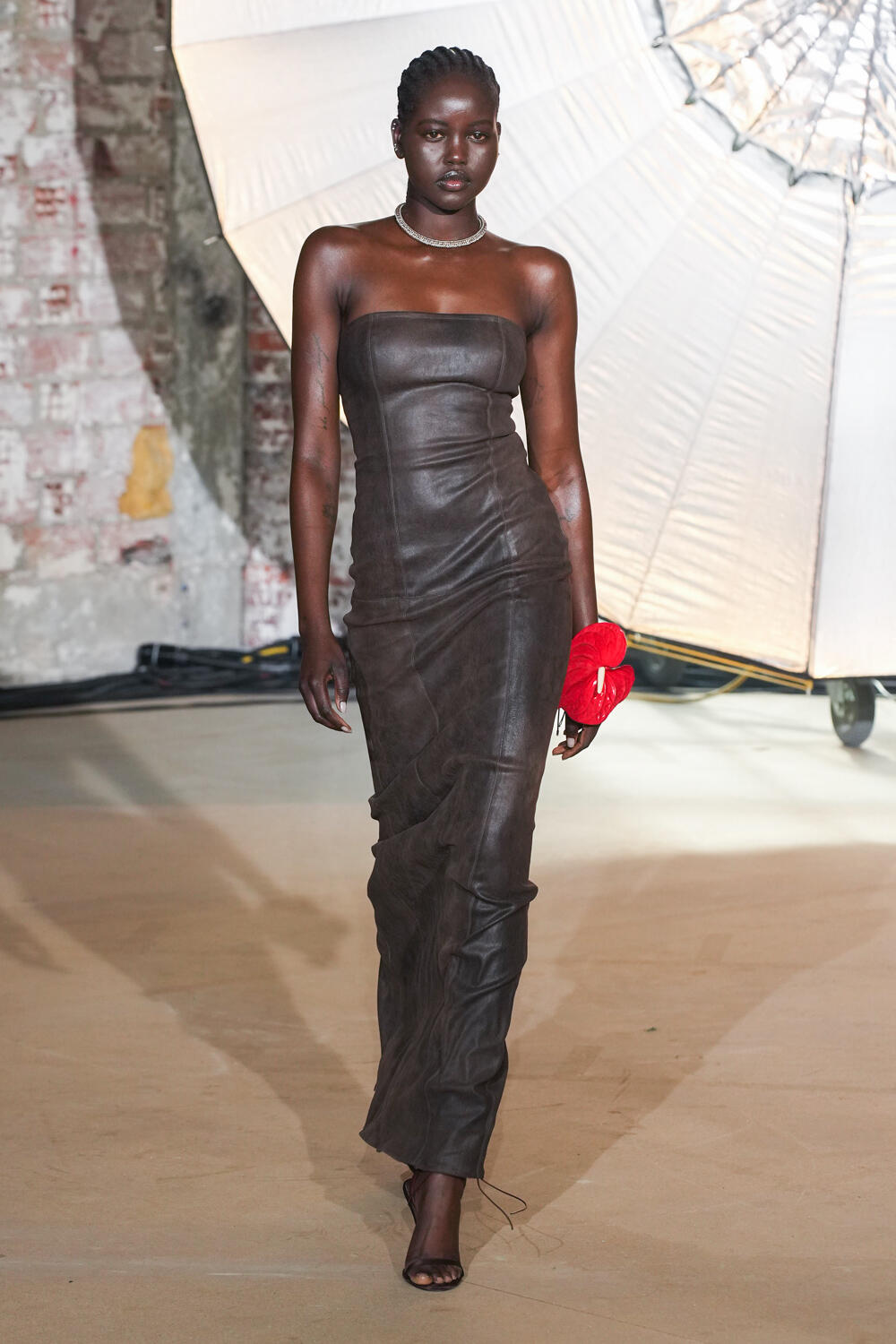 What started as an ostensibly men's underwear brand has quickly grown into a full-fledged, gender-fluid ready-to-wear line, and this latest collection continues that forward progress.
But the brand's origins are still present in all its pieces, and the undergarment-oriented themes of minimalism, sensuality, and exposure run throughout. Leather pants and skirts suggest kink culture and exude an animal magnetism, while sheer and glittering fabrics thread in a rapturous delicacy. While much of the collection seems geared for boldly stepping out, minimal, sportswear-inspired lounge sets that recall Issey Miyake's Homme Plissé bring an elegant ease to an indulgent night in.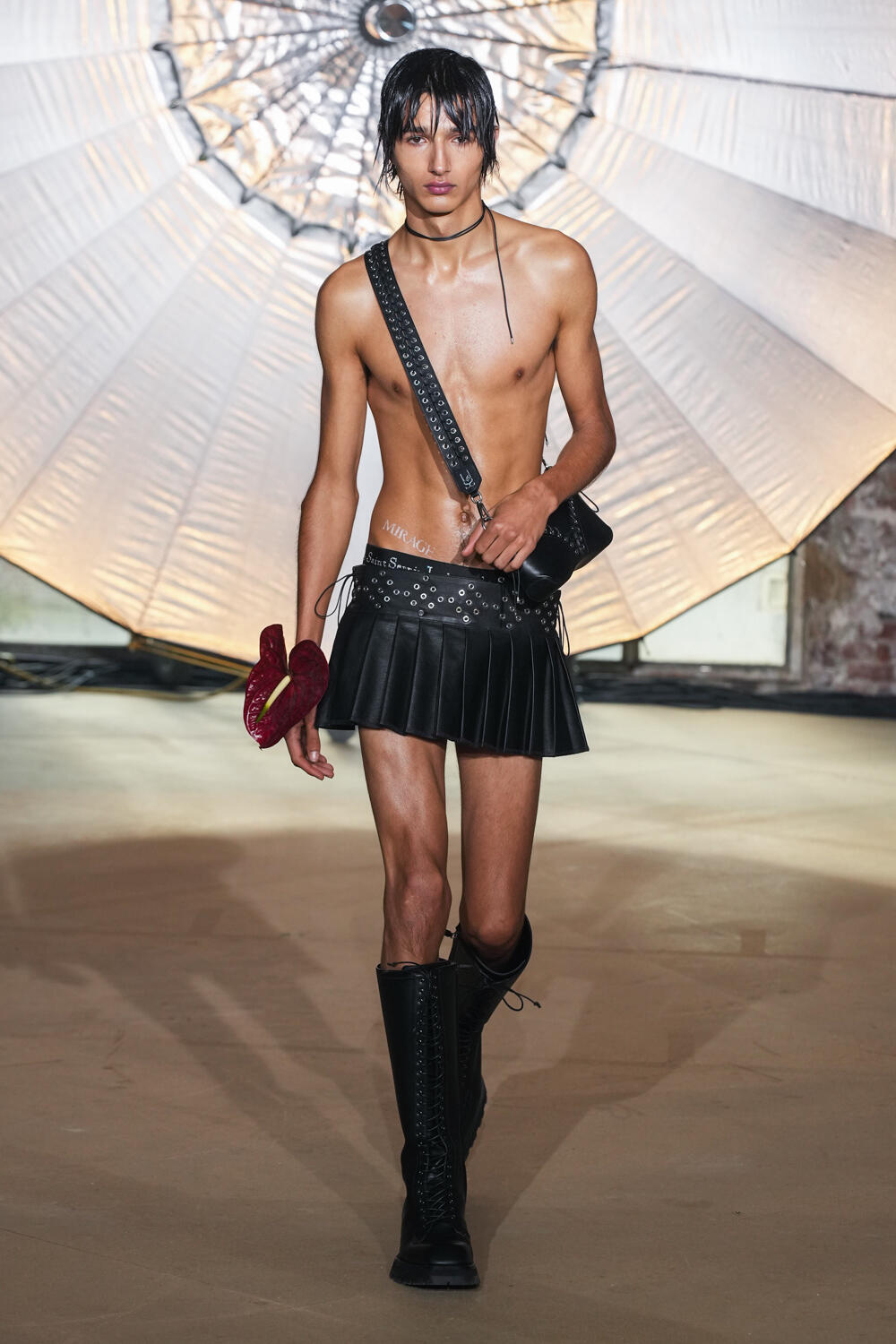 Meanwhile, pieces like button-ups and sturdy knee-high boots speak to the possibility of being incorporated into a more everyday wardrobe. Replete with little tank tops, halters, and late-90s inspiration, the collection feels a bit more in keeping with current trends that we have seen from the designer previously. This approach is particularly embodied in the deconstructed chinos skirt, which feels like a direct riff on Miu Miu's must-have piece of last season – but with LdSS' signature eyelet lace-up. Moreover, styling the skirt across all gender expressions feels like a meaningful upping of the ante.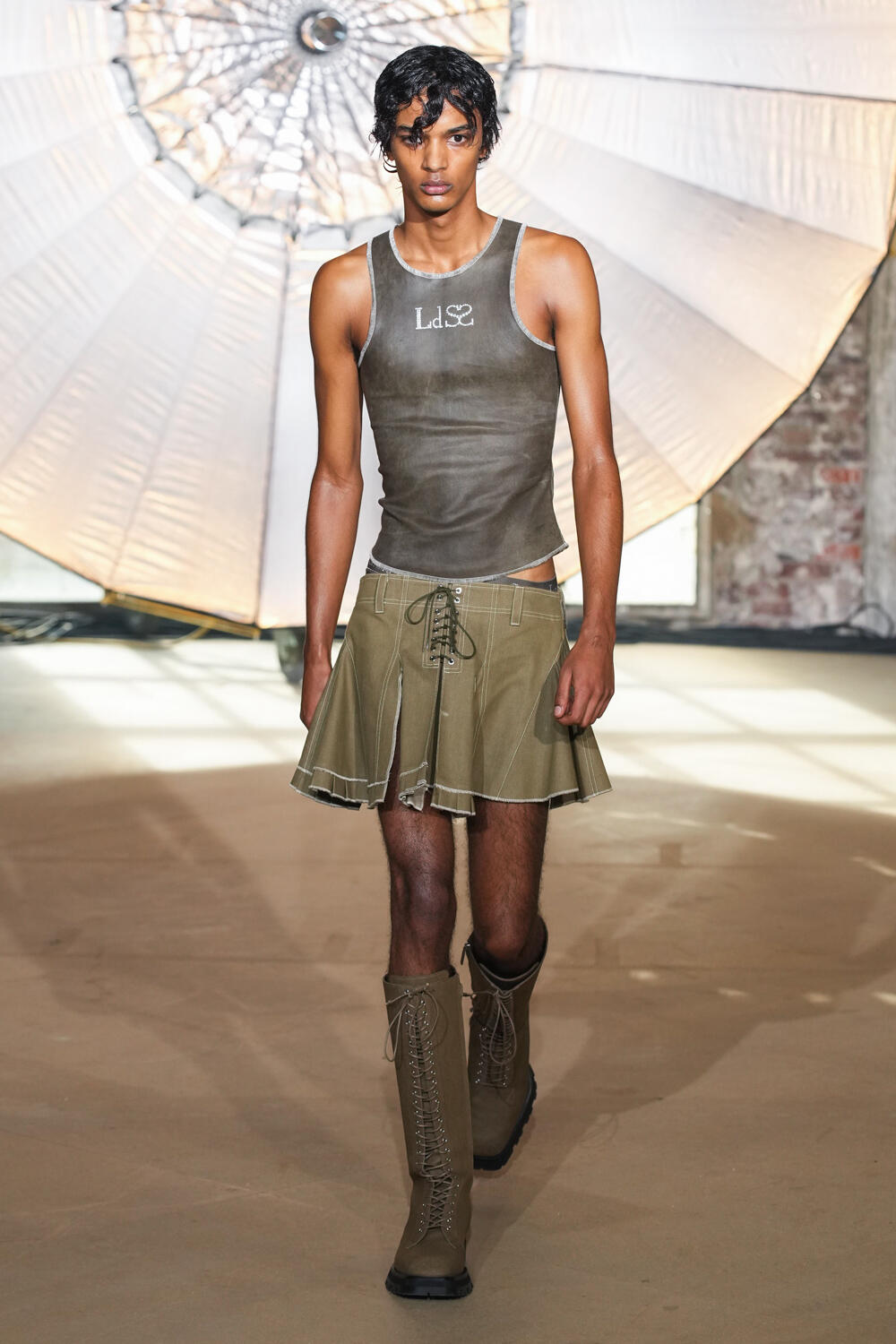 Expression beyond the gender binary comes effortlessly for Ludovic de Saint Sernin, and this new era of open mindedness that his design work (as well as his own persona, which has become something of an icon itself, while walking his own runway shows further blurs the distinction between his life and work) embodies is infectious and uplifting; we feel our eyes being retrained to understand sexuality not as something defined by traditions of imposed gender categories, but as something personal, an expression that flows from an individual.
And though quietly revolutionary, this approach doesn't stop much of the collection from feeling eminently commercial as well. No doubt as he continues expanding to translate more accessible, everyday pieces through his distinctly sensual vision, the brand will only continue to grow.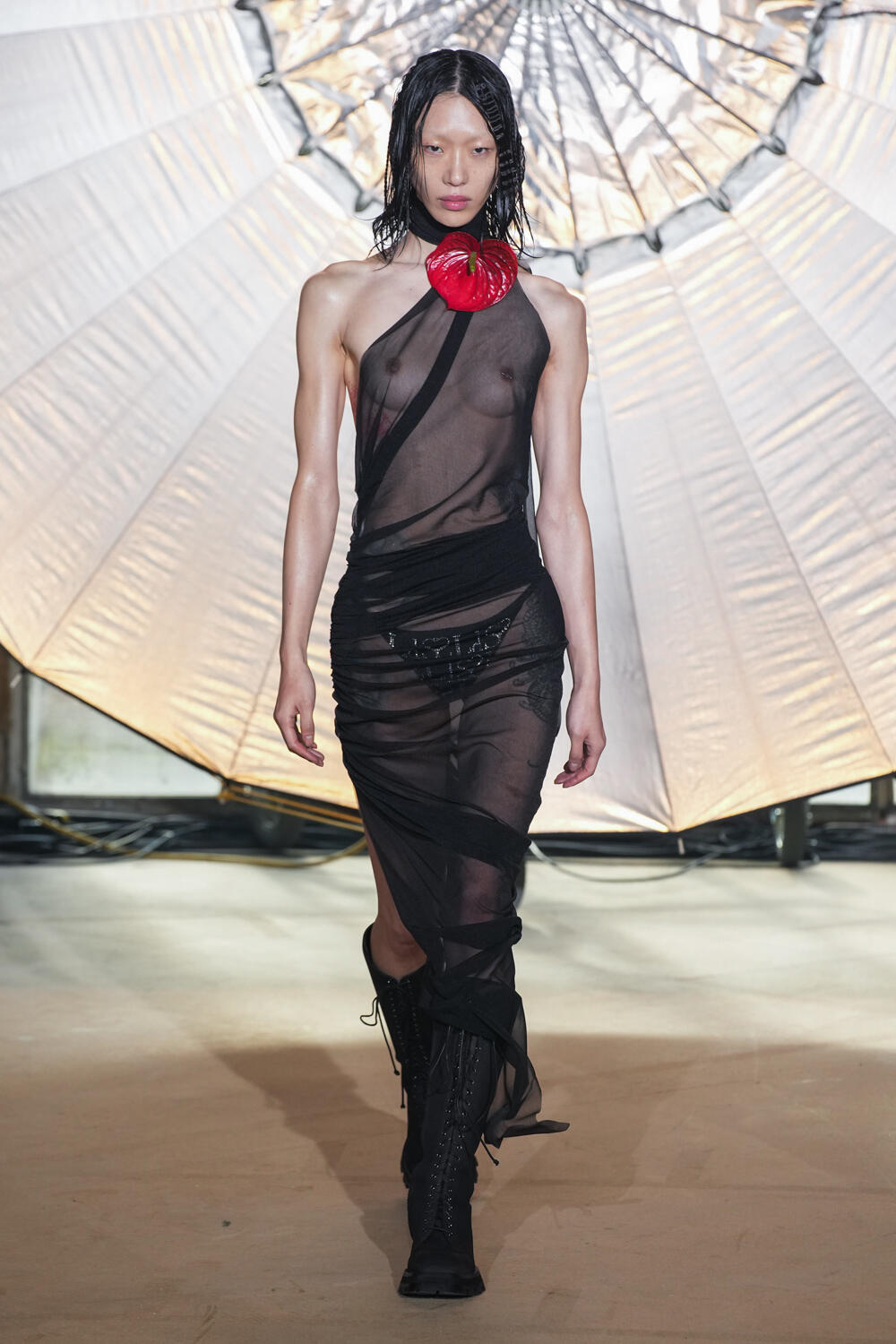 Designers like Ludovic de Saint Sernin remind us how deeply fashion is connected to cultural change, and this collection sees him work to push the needle further towards personal liberation.
---