Review of Mame Kurogouchi Fall 2023 Ad Campaign by Photographer Yuichiro Noda with model Mona Kawasaki
Mame Kurogouchi balances purity of vision with layered complexity in an ethereal new campaign for Fall 2023 captured by photographer Yuichiro Noda.
Titled "Bamboo Interactions," the Fall 2023 collection from Mame Kurogouchi saw the designer push her deft consideration for materiality and lightness in earthy and complex new directions, drawing inspiration from the layered existence of bamboo forests: both their ecological interconnectedness and their evocative visual presence.
Linear, layered, soft, and intertwined, the rhapsodic designs form the primary (and almost the only) visual focus of the campaign. Noda captures her lone model against an all-white background, and deploys lighting and camera flash such that the borders of the clothing and human form seem to dissolve into the visual purity of this space, like the halos of two light sources intersecting. It's an effect that feels at once lo-fi and spontaneous, yet totally elegant and artful.
The elusive beauty of the campaign excellently captures the spirit of Mame Kurogouchi, an undersung designer who is nonetheless beloved by those with the eyes to understand her command of subtle beauty. With campaigns like these, that appreciation will continue to spread like a bamboo forest.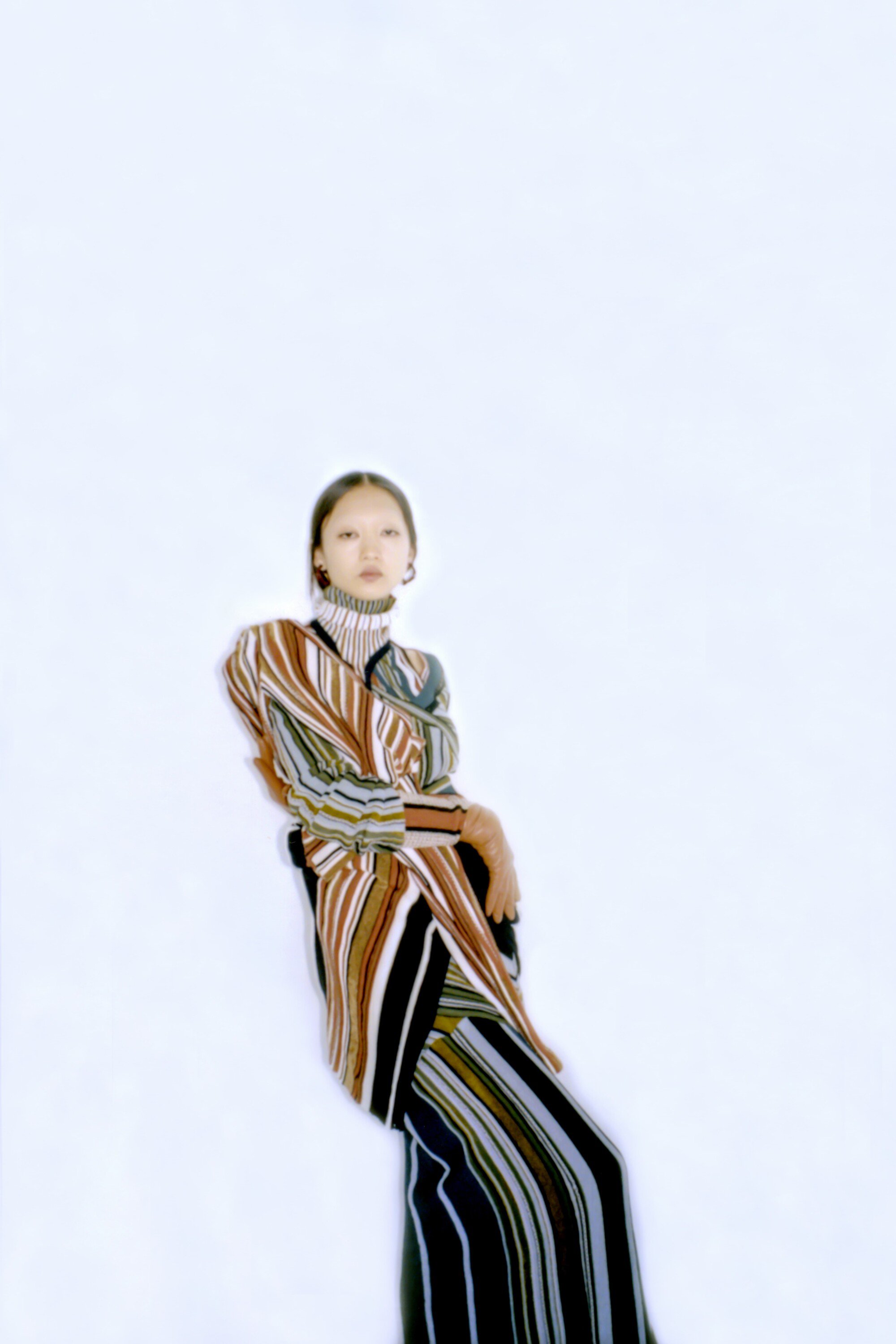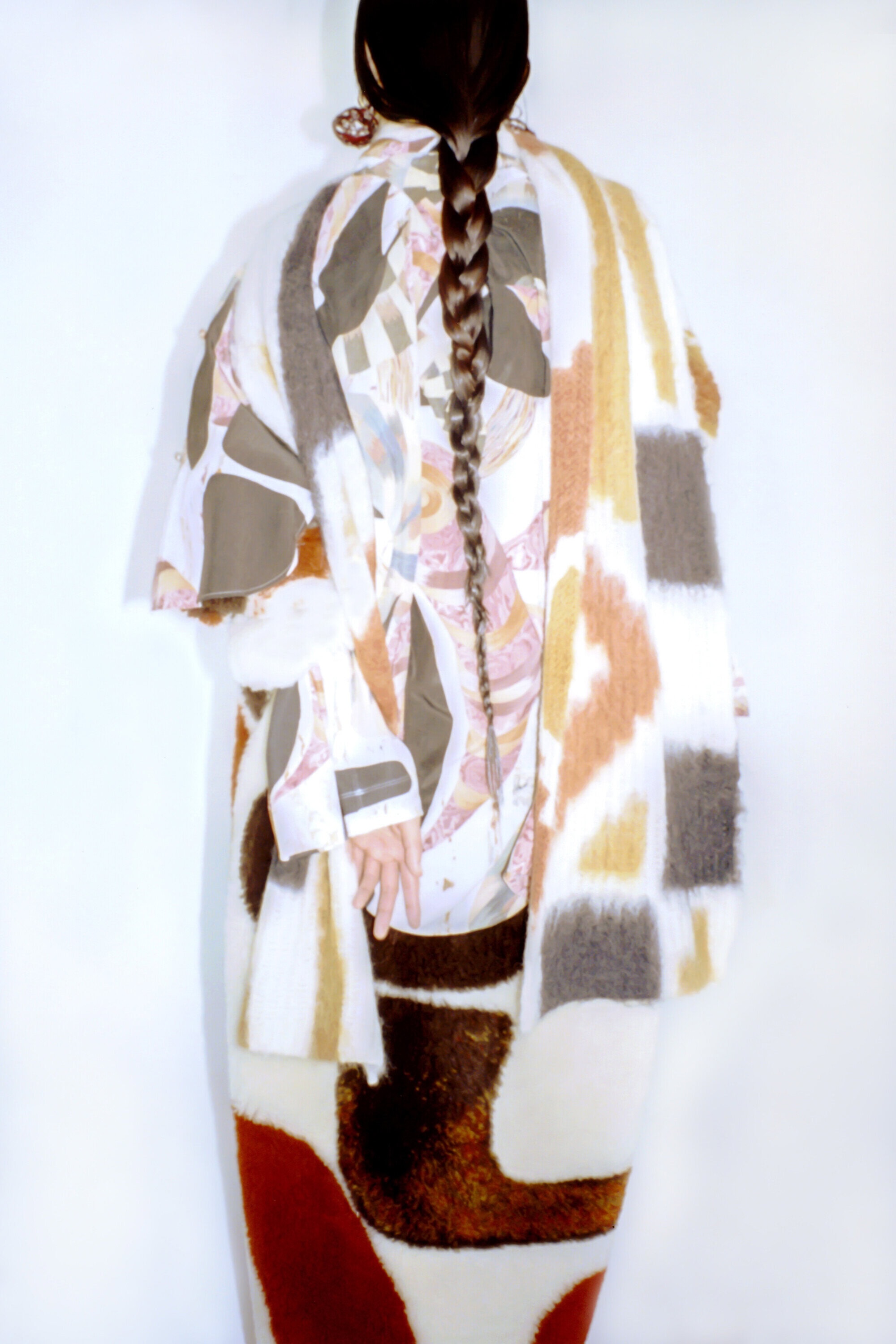 Mame Kurogouchi Creative Director | Mame Kurogouchi
Photographer | Yuichiro Noda
Model | Mona Kawasaki
Stylist | Shotaro Yamaguchi
Hair | Mikio
Makeup | Suzuki
---