Review of Manu Atelier Pre-Fall 2022 Ad Campaign by Creative Director Alexandra Carl with Photographer Harley Weir with models Chu Wong
by Billie Rose Owen
For their Pre Fall 2022 Campaign, Istanbul-based handbag and footwear brand Manu Atelier taps into female individuality and liberation to capture the essence of feminine power. Photographer Harley Weir captures model Chu Wong crouching, peering, and lounging within and around a fairy-land-like setting comprised of deep-toned flowers, textured mosses, and fissuring frozen ice, backlit in lavender and golden gradients.
There is freedom in Wong's body movements, manifesting the female bond with nature and the emboldened ability to express in a world unbound by today's societal diktats. Her movements are unique and powerful, elevating both the campaign's aesthetics and the brand's championship of female autonomy.
The Manu Atelier collection matches this energy, each handbag designed in contemporary shapes paired with neutral color tones, balancing well-crafted design, usability, and distinction.
As well as female power, sustainability is an undercurrent of this campaign. The campaign features its own clothes designed in partnership with sustainability designer Lou de Betoly, and the entire collection is made from exclusively recycled fabrics, leather, and yarn. The intricate set props are also made from waste milk cans.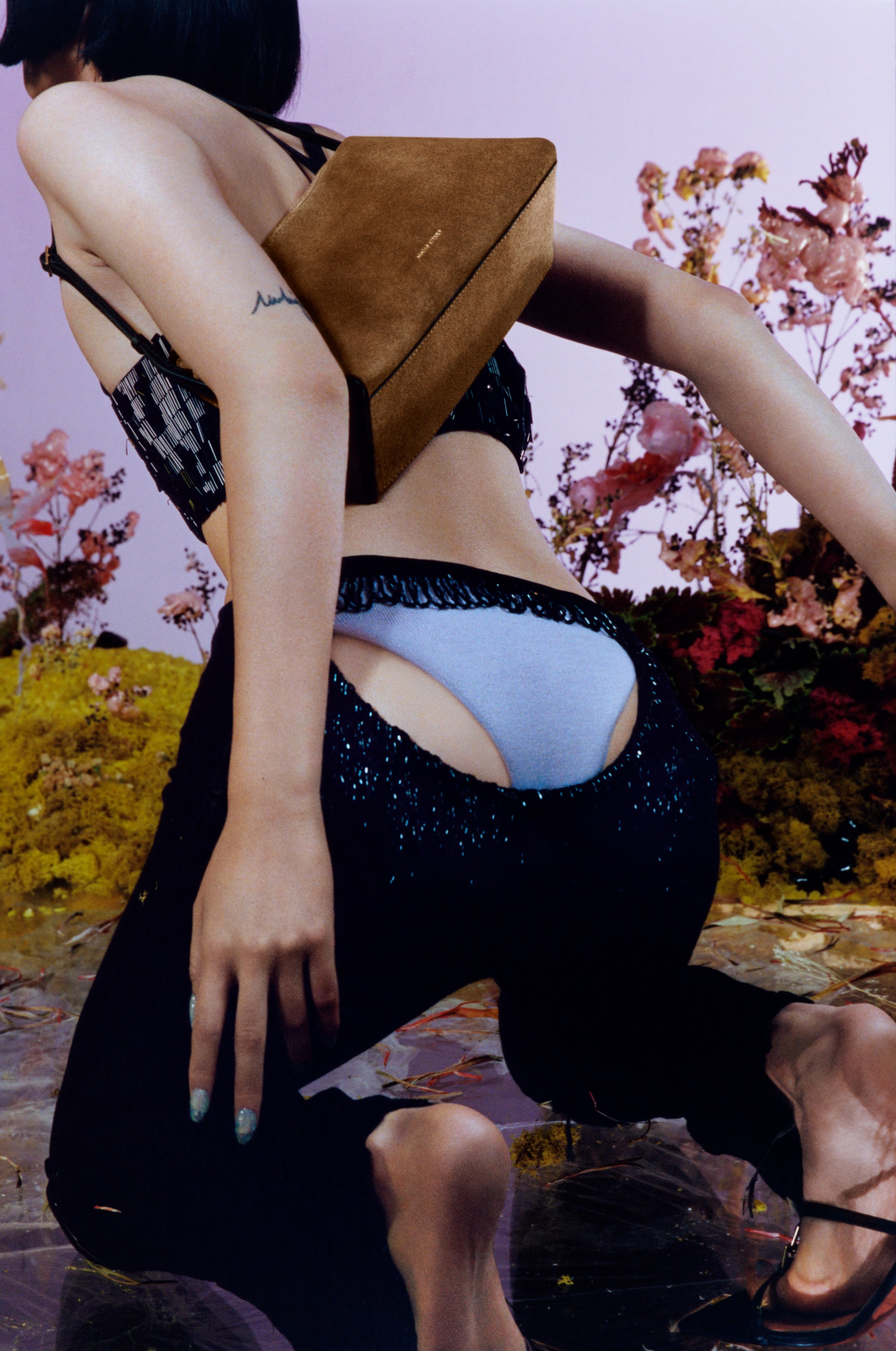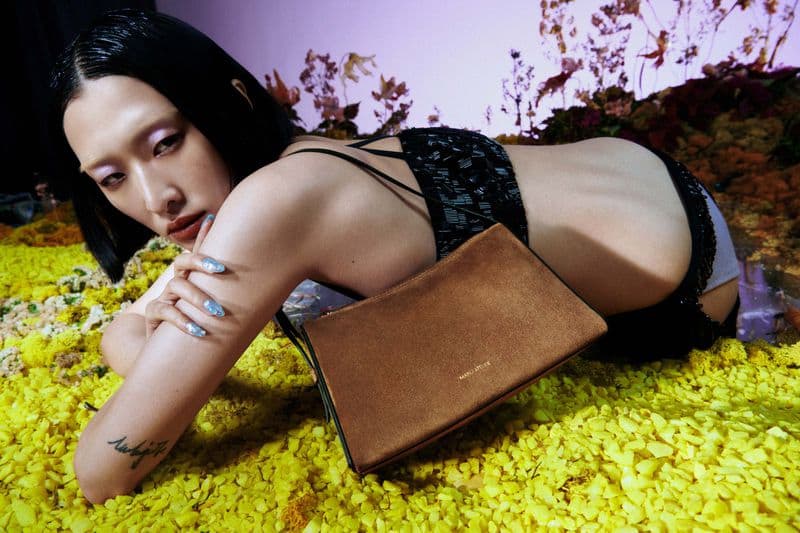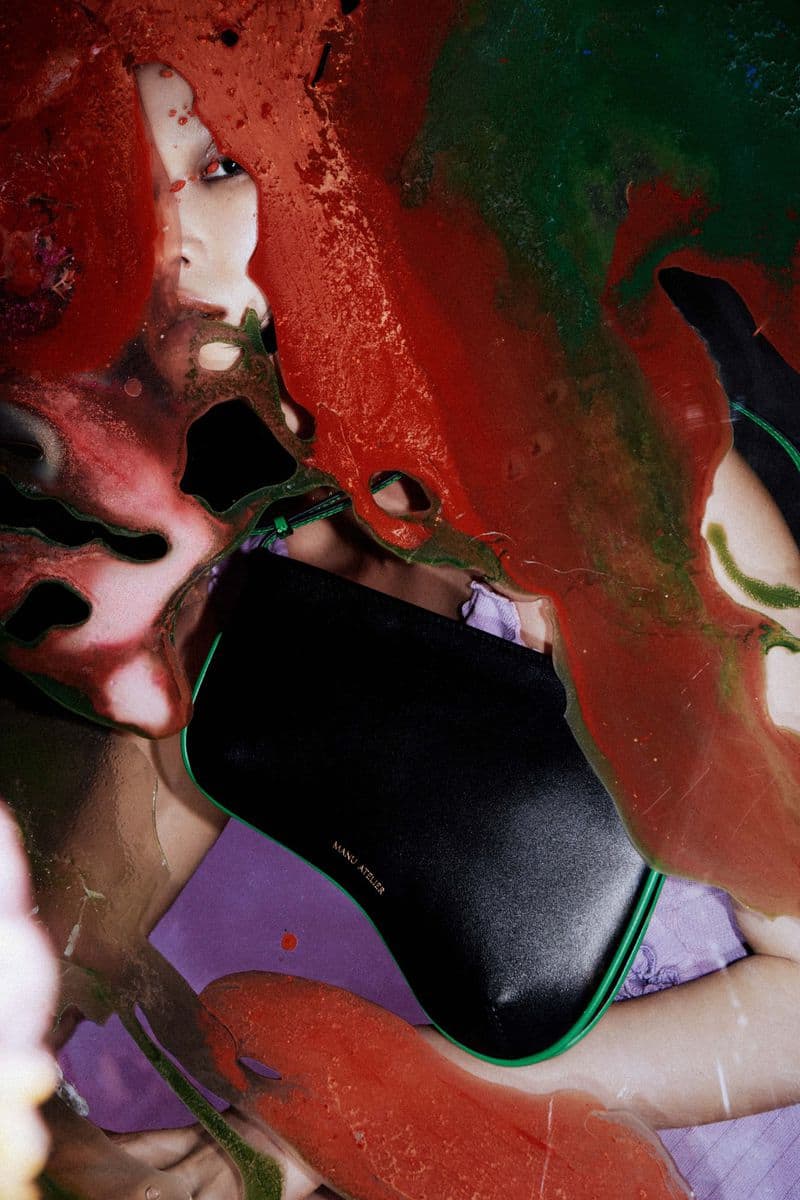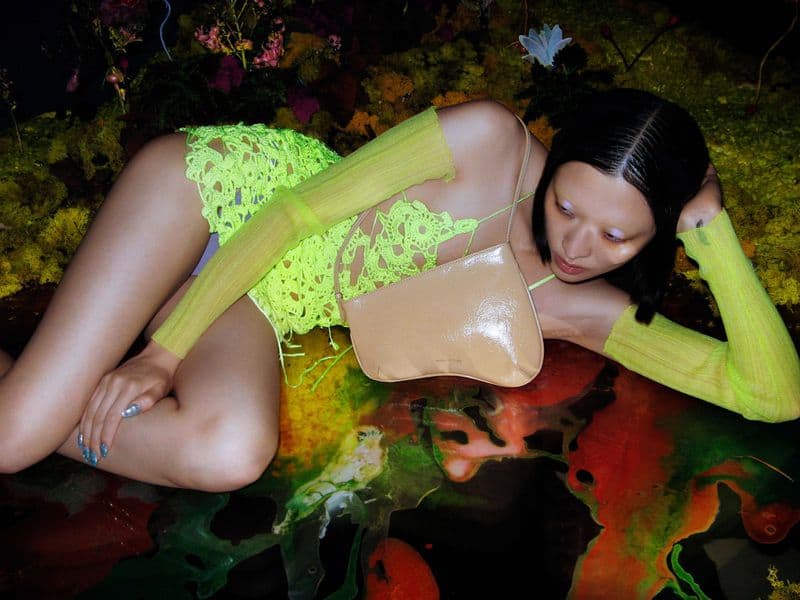 Creative Director | Alexandra Carl
Photographer | Harley Weir
Models | Chu Wong
Hair | Gary Gill
Makeup | Ana Takahashi
Manicurist | Ama Quashie
Casting Director | Julia Lange
Set Designer | Alice Kirkpatrick

---