---
Interview By Obi Anyanwu
Mark Seliger has built a reputation as an iconic photographer, with a career that spans over 30 years and includes over 200 covers for Rolling Stone, with portraits of Kurt Cobain, Angelina Jolie, Kendrick Lamar, Jennifer Lawrence, Bruce Springsteen, Jay-Z, The Rolling Stones, Barack Obama, Nelson Mandela and The Dalai Lama. The award-winning, Texas-born artist enjoys shooting for publications such as Vanity Fair, Harper's Bazaar, GQ, Italian Vogue and L'Uomo Vogue, and documenting real life issues, which have been published in books such as On Christopher Street: Transgender Stories and When They Came to Take My Father – Voices from the Holocaust. The Impression's Obi Anyanwu sat with Seliger to chat about his upbringing, Little League, the fray of a presidential press pool, and teaming with Franca Sozzani.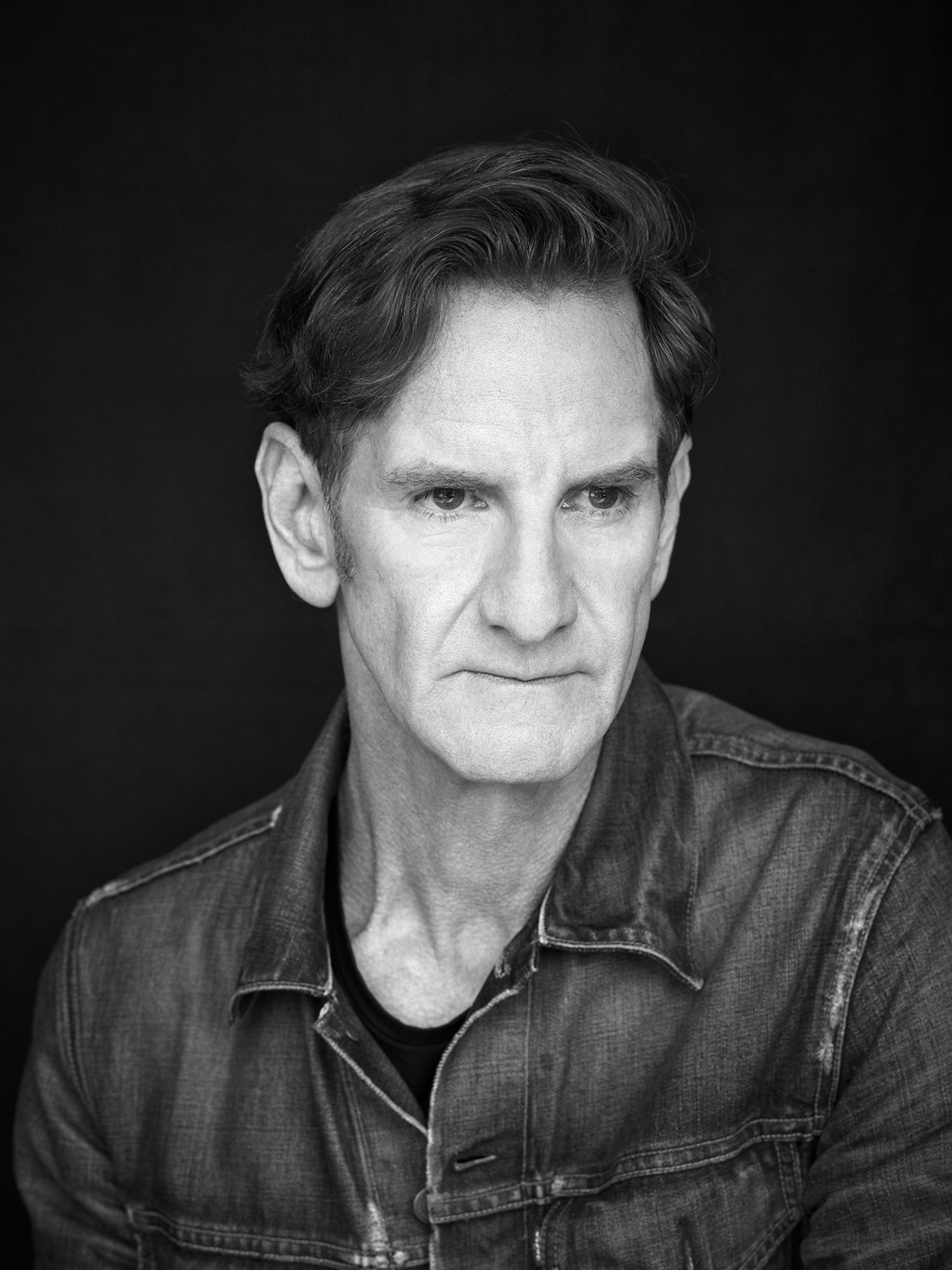 Obi Anyanwu: Looking forward to diving into your edit, but first, I'd like to hear about how you got your start. You were born in Amarillo, Texas and you later moved to Houston?
Mark Seliger: My father and his brother ran a family business that their father had started in Borger, Texas (near Amarillo), and when I was five years old, the business split up and my dad picked up the family and we moved to Houston. This was uncharted water for him: he basically rebooted his life when he was in his mid-40s with four small children. Once we were there, we went through what I would say was a fairly traditional suburban experience.
My recollections of growing up in Amarillo are probably a bit exaggerated, but I remember the pavement being too hot to walk on, so my brothers and I would go for hikes on the grass because we never wore shoes during the summer. Texas is a big state with the feel of a small town.
Obi Anyanwu: Texas, apple pie and baseball. Can you tell us about that Little League bet that you made with your brother?
Mark Seliger: One year I was having a bad season at batting, and my older brother Frank wanted to help. He told me if I could just get on base he would give me his camera – it was one of those old Diana cameras you could buy from the back of Popular Mechanics. I got up there ready to hit the ball, and the ball actually hit me, which means I got to walk to first base, and Frank gave me his camera.
Obi Anyanwu: And a focus on photography blossomed.
Mark Seliger: I went to the High School for Performing and Visual Arts, which my brother Frank also attended. Frank was in the drama department, and I tried to get into the art department but I wasn't accepted, so he suggested that I go into an alternative program called Media Technology – photography was a part of that program.
At East Texas State University, my major was photography and design. My professor and mentor, James Newberry, taught photo documentary, and this is where I found the path I would take in portraiture.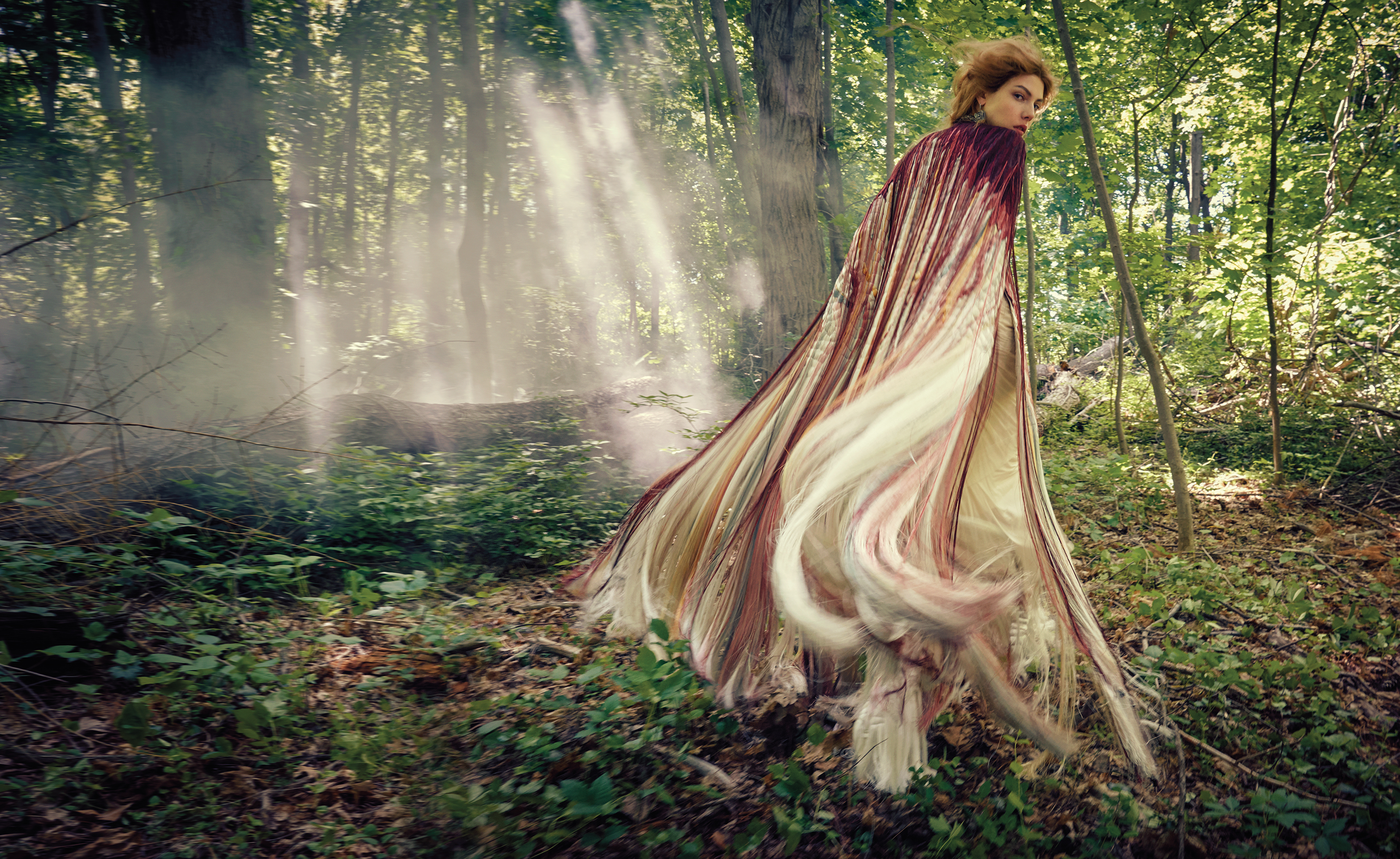 Obi Anyanwu: Did that program and experience inform your style and direction, like for your book Rodeos & Diners?
Mark Seliger: Yes. Some of my earlier pictures in college were documentary focused. I was inspired by some of the FSA photographers like Walker Evans and other photographers that were not commercial at all.
Obi Anyanwu: Then the bright lights of the big city beckoned. How was your experience moving from Texas to New York City?
Mark Seliger: When I first got to New York City I lived with my brother in Brooklyn, and every morning I would jump on the subway and head into Manhattan and cold call photographers from a payphone. I assisted for maybe a year and a half.
My plan was to learn everything that I possibly could in six months to a year, then move back to Texas and start my own studio. But the moment I got here, I knew there was no going back.
Magazines were always the goal for me. I just loved the idea of being a published photographer. I started out working for Esquire– I never thought I would work for certain magazines that just seemed like a long shot– and I would take any job that I could while shooting for myself on the side. After my first year of shooting, I got a few small assignments from Rolling Stone,and at the end of my second year I got my first cover: Paul Simon and Ladysmith Black Mambazo. I remember writing my editor a letter thanking her for the experience, and she sent me the first bound edition of the magazine with a note that said, 'I look forward to many, many more.' And since then we've shot almost two hundred covers together.
What I learned in moving to New York City from Texas is that editorial was really a gateway for me to be able to marry what I loved about documentary and fine art photography into a more applied art form.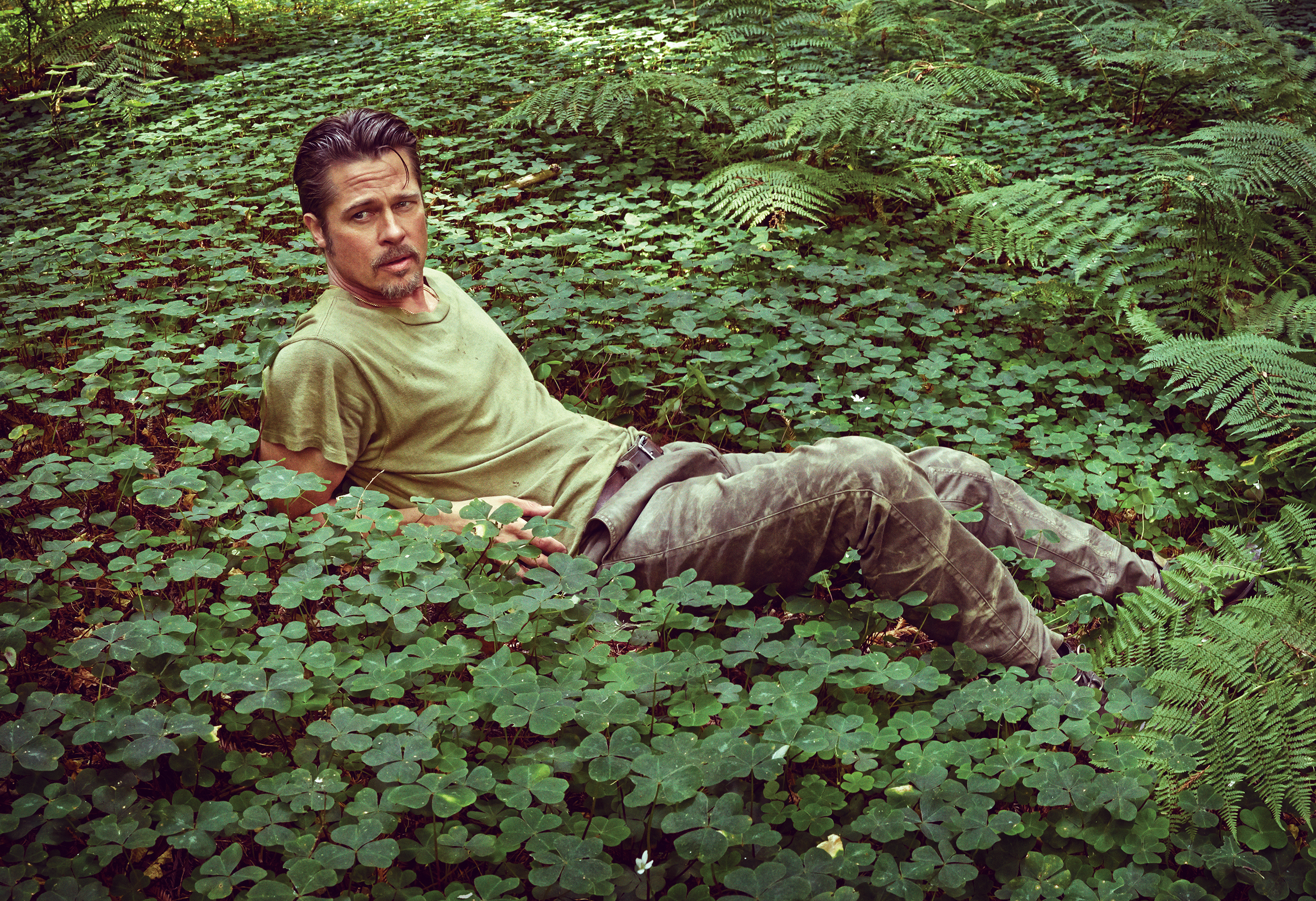 Obi Anyanwu: Do you approach your portrait work in the same way that you approach your fashion editorials? 

Mark Seliger: Absolutely. I always start with a concept that will drive where the shoot will go.
Typically I make a list of ideas that become a story or concept. Whether it's the way I use a certain style, or utilize the location we're shooting at, or play off the subject's personality, or find an underlying theme in the fashion – how do I push those ideas forward. Even though a picture might be a fairly straight forward portrait, it still comes from a place of decisions, and then the photography is just the paintbrush.
When I started shooting for myself I really focused on editorial, and that led to working with Rolling Stone and later Vanity Fair and GQ. I worked exclusively for these magazines so I wasn't participating in core fashion work, but once those contracts loosened up, I started doing projects that really allowed me to play in the fashion world.
I began working with Italian Vogueand L'Uomo Vogue, and I enjoyed that it was an extension of what I could bring to a photograph. Rather than the subject being the most important element, the fashion was just as key, if not more so. In addition, you have a fairly large piece of real estate to be able to tell a story and that really interested me.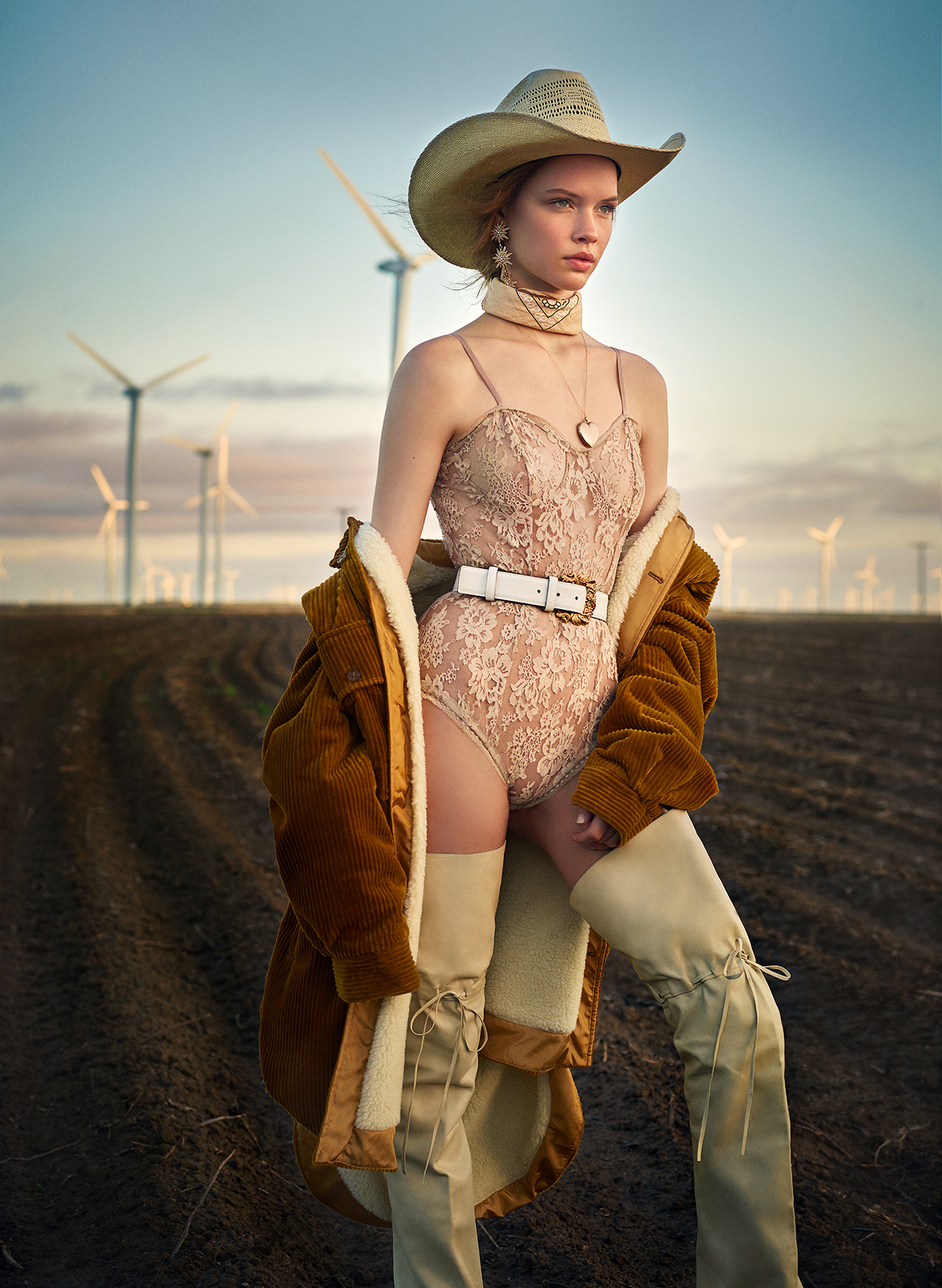 Obi Anyanwu: Which shoot would you consider to be your most notable experiences?
Mark Seliger: One of the first big moments I had, which led to me becoming Chief Photographer for Rolling Stone, was their 25th anniversary issue. Rolling Stone hired six photographers to shoot a portfolio for this special issue—Herb Ritts, Bruce Weber, Matthew Rolston, Kurt Markus, Albert Watson and myself. I couldn't believe that I was in that kind of company, I was the youngster at that time.
The portfolio was beautiful, it was a serious body of work for all of us. I remember getting a postcard from Albert Watson saying he thought my portfolio was the best one because of the humor and the color. It was pretty incredible to get that.
In 2007, Franca Sozzani hired me to shoot during Valentino's 45th anniversary in Rome. There was a series of events over several days, and we built a set that we moved from the various locations like the Colosseum, his fashion show, fabulous dinner parties, to shoot portraits of the celebrities and European royalty in attendance.
Franca was very hands-on and was right there with us, bringing me subjects to shoot all night long. She was a totally unique and collaborative editor, like nobody I had ever worked with, and I feel very fortunate to have been able to shoot with her over the years.
Although I shot mostly large format film for this particular assignment, this became the precursor for the work I would eventually do for Instagram at the Vanity Fair Oscar Party each year.
I also photographed Barack Obama for GQ a few months before the election. He was on the campaign trail and I had to work as part of the press pool because he wasn't going to give us a pre-assigned sitting, and the editor was depending on me to come back with a cover. I was fine with that, but I had no idea what a press pool was or what I was getting myself into.
I traveled with the press corps for two days and I wasn't very pleased with what I was getting content wise. I explained to the press secretary that I could get a great cover if they could just give me a minute and a half. She held me to that and gave me exactly 90 seconds after his next rally outside of Philadelphia. We'd had to buy a white bed sheet and tape it up to a trailer as our backdrop, but we made the cover of GQ. That was pretty amazing.
I went on to photograph him several times after that, at the White House, and in Alaska during his climate change expedition.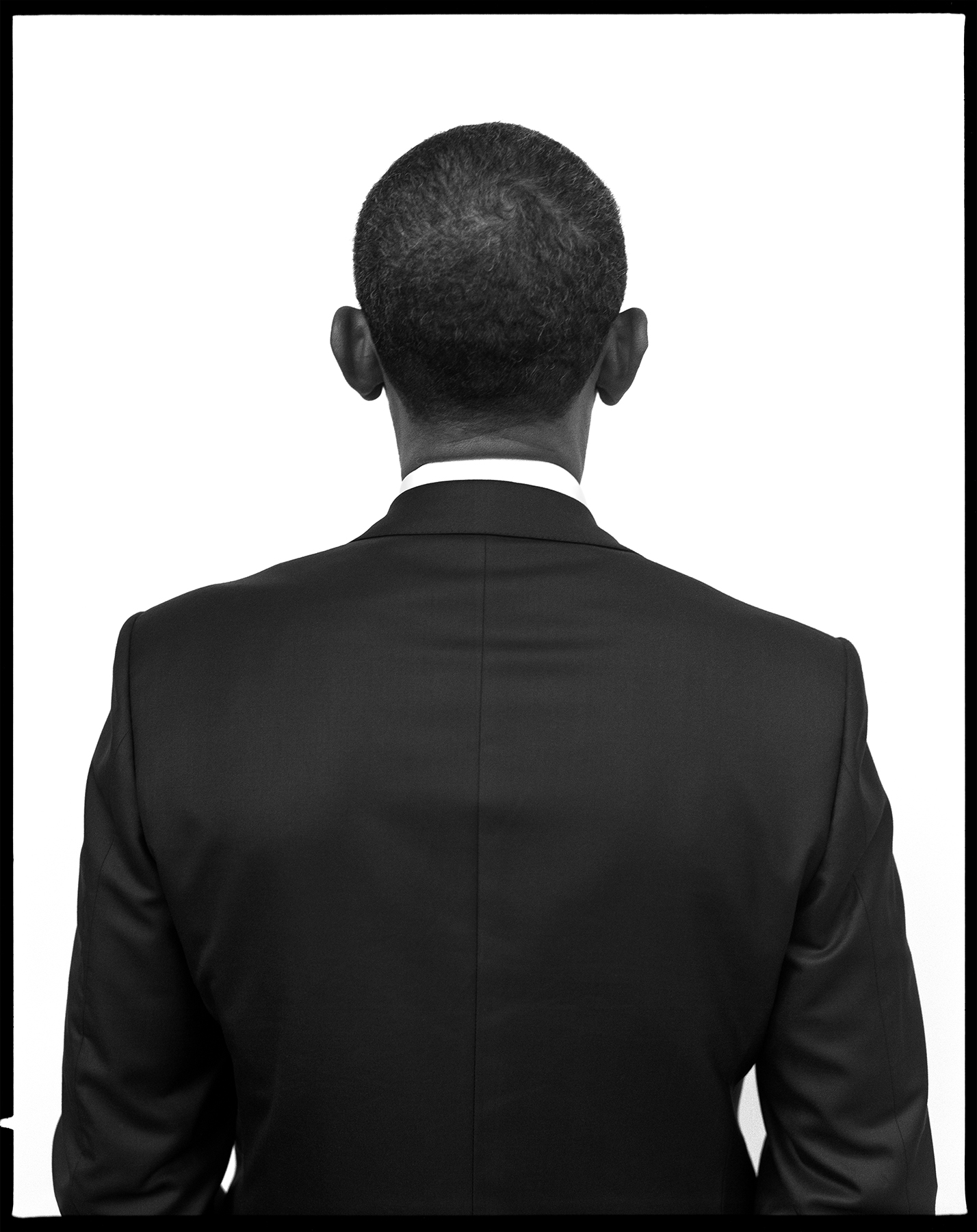 Portrait Photo | John Kelsey
Photo | Mark Seliger for Harper's Bazaar
Photo | Mark Seliger for Details
Photo | Mark Seliger for The Impression
Portrait Photos | Mark Seliger
---