Driven by the commitment toward an increasingly responsible practice, and in line with Creative Director Francesco Risso's willingness to transpose the vivid spirit of Marni collections into the visual identity of the brand, Marni introduces a new generation of packaging, taking a further step into the brand's path towards environmentally-friendly production.  
While evolving the brand identity to a more conscious mindset, the new packaging presents an updated interpretation of Marni's codes, engaging customers through a sensorial brand experience, rooted in tactile and visual memory.
The new generation of boxes draws inspiration from Bauhaus wooden building games, revisited through Marni's always-unique perspective, mismatching colors in both two and three-tone combinations: peacock blue, lawn green, warm yellow, brick orange, and red, all juxtaposed with an emblematic hue of ivory, which is retained through the new shopping bag livery. The chromatic interplay, combined with the multiplicity of formats and sizes, reflects the brand's aspiration to always surprise, triggering an emotional connection and reaffirming the creativity that Marni is renowned for.  
A deep red Marni logo revealed as the latest evolution, underscores the new packaging throughout – from accessories cases to dust bags, through to gift boxes and shopping bags.  
Marni's new packaging is composed of materials that meet the FSC standards, favoring the preservation of biodiversity and benefitting the lives of local workers, while ensuring it sustains economic viability. Conceived to be treasured and collected, boxes and shopping bags are composed of 50% recycled paper and 100% recycled cardboard, of which 60% generates from pre-consumer waste and 40% from post-consumer waste.
The new Marni packaging will be introduced globally in Spring 2022; progressively, the pre-existing packaging will be discontinued while stock lasts, allowing for an efficient transition.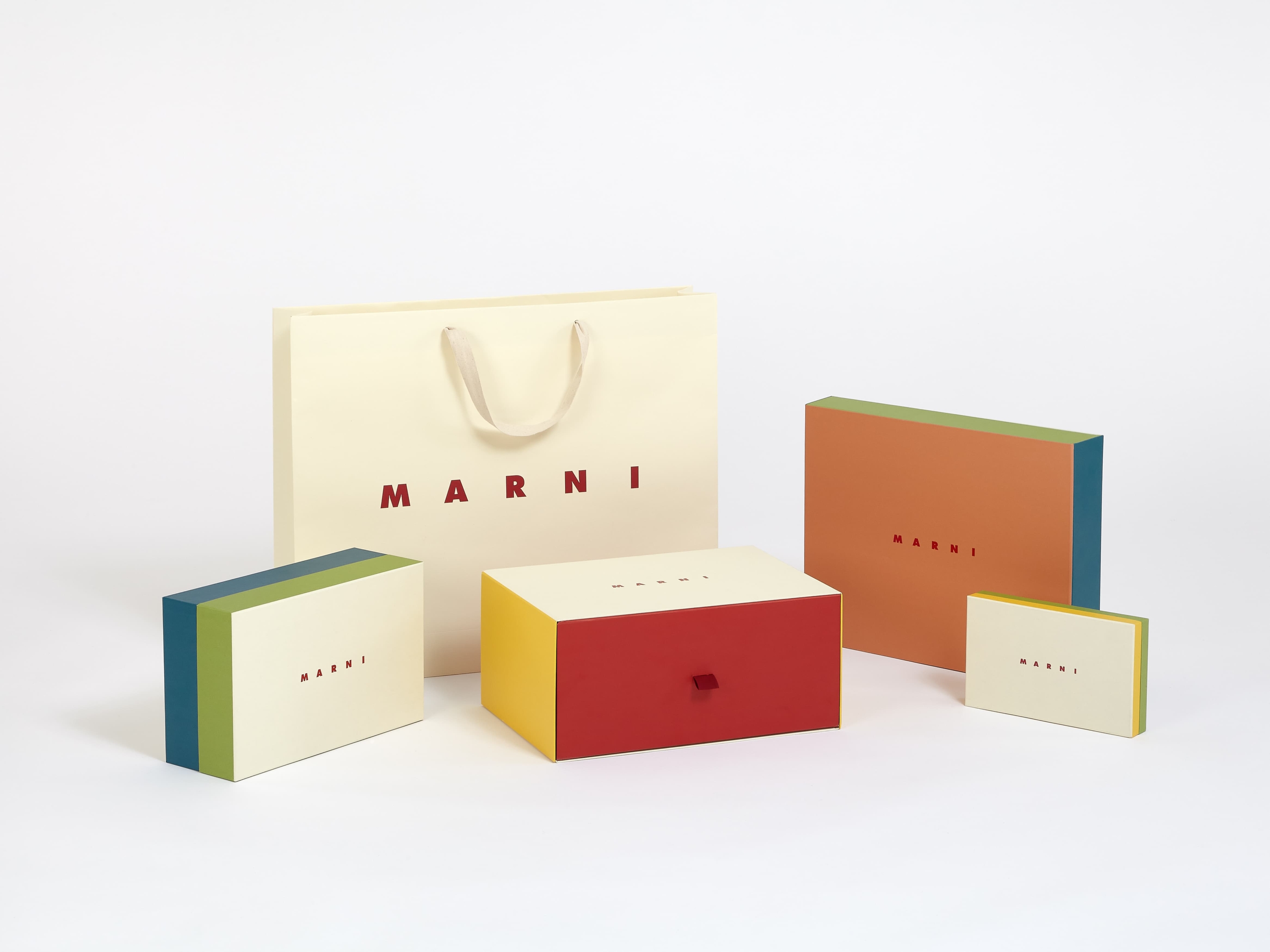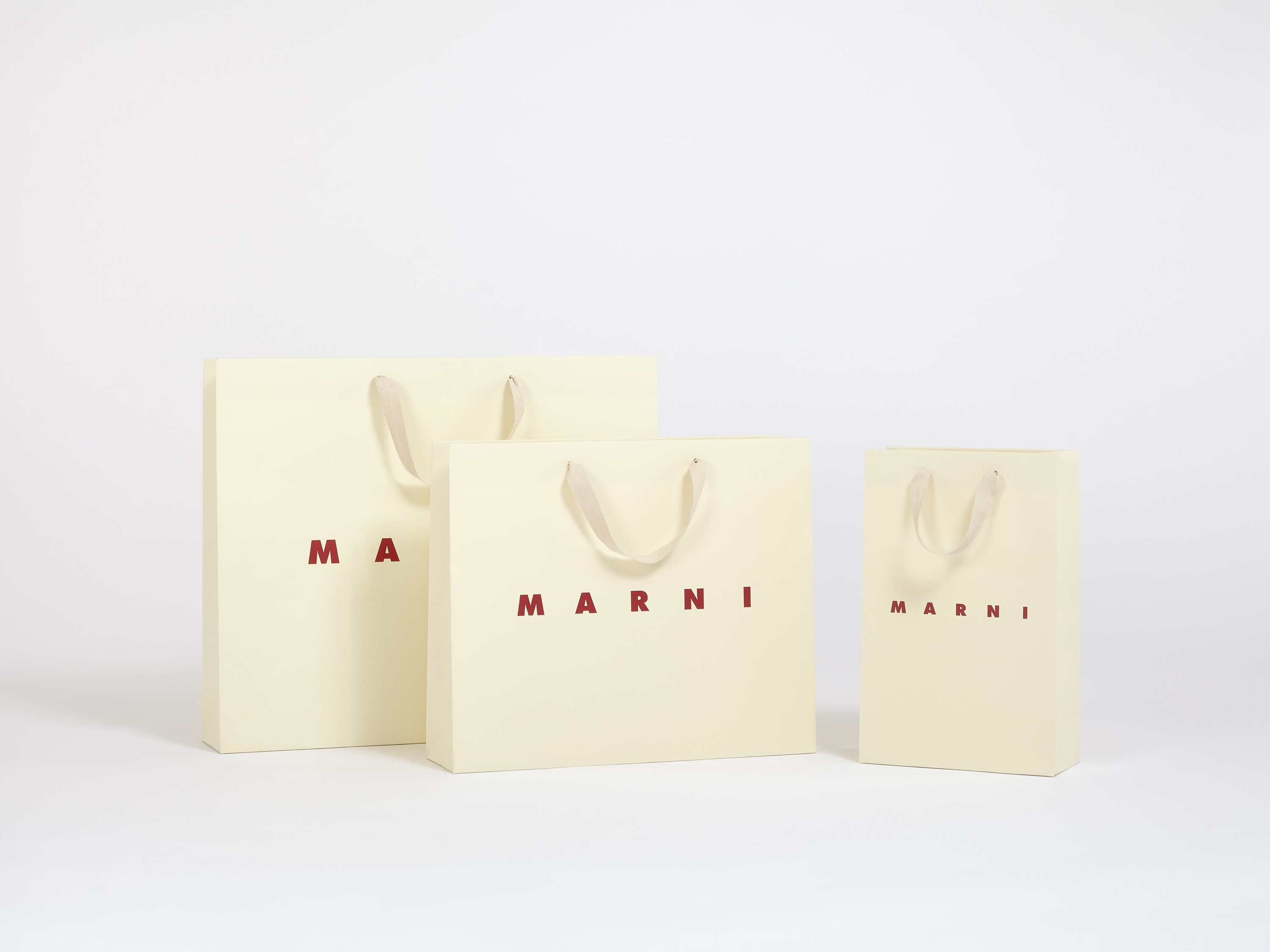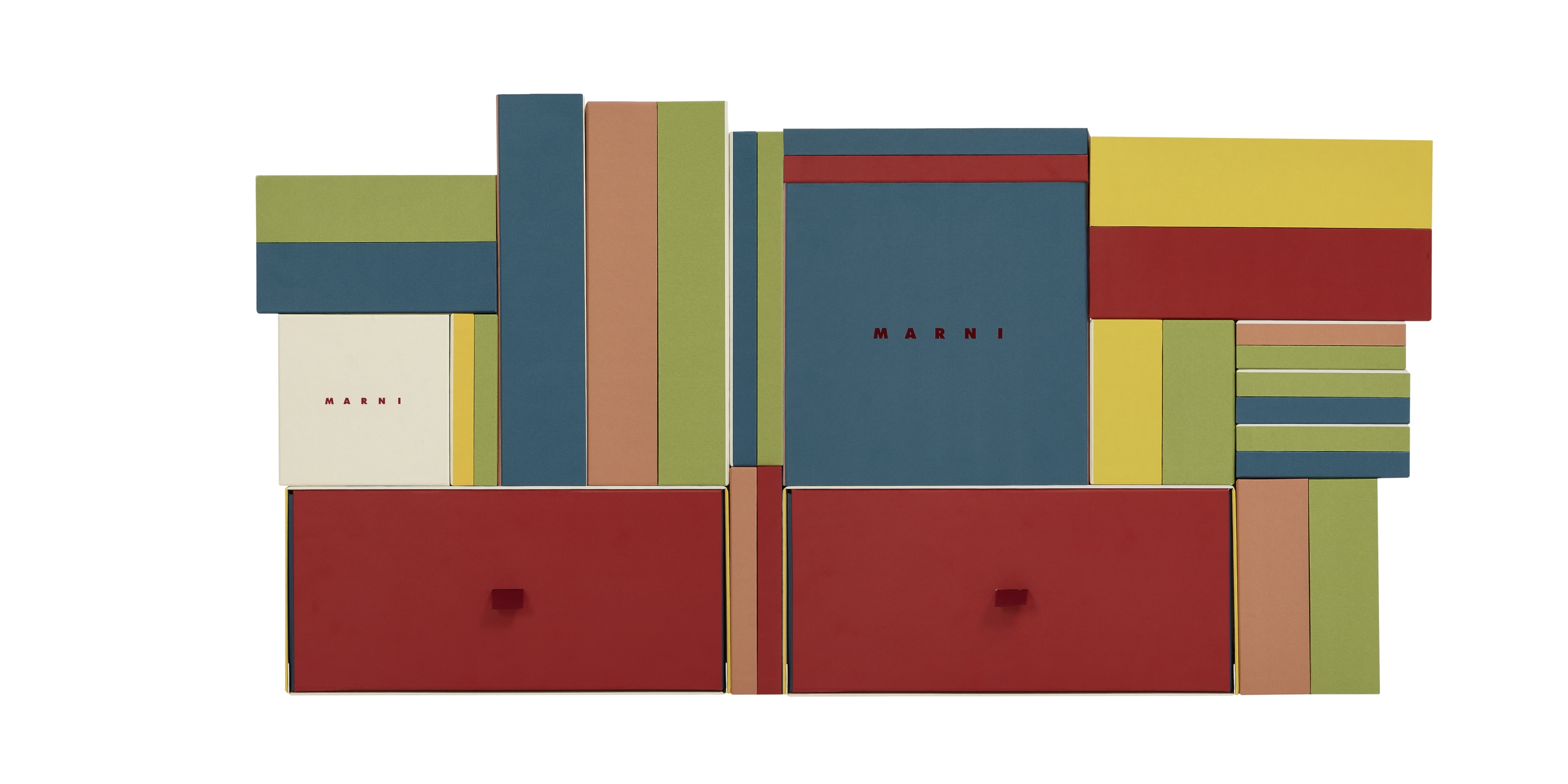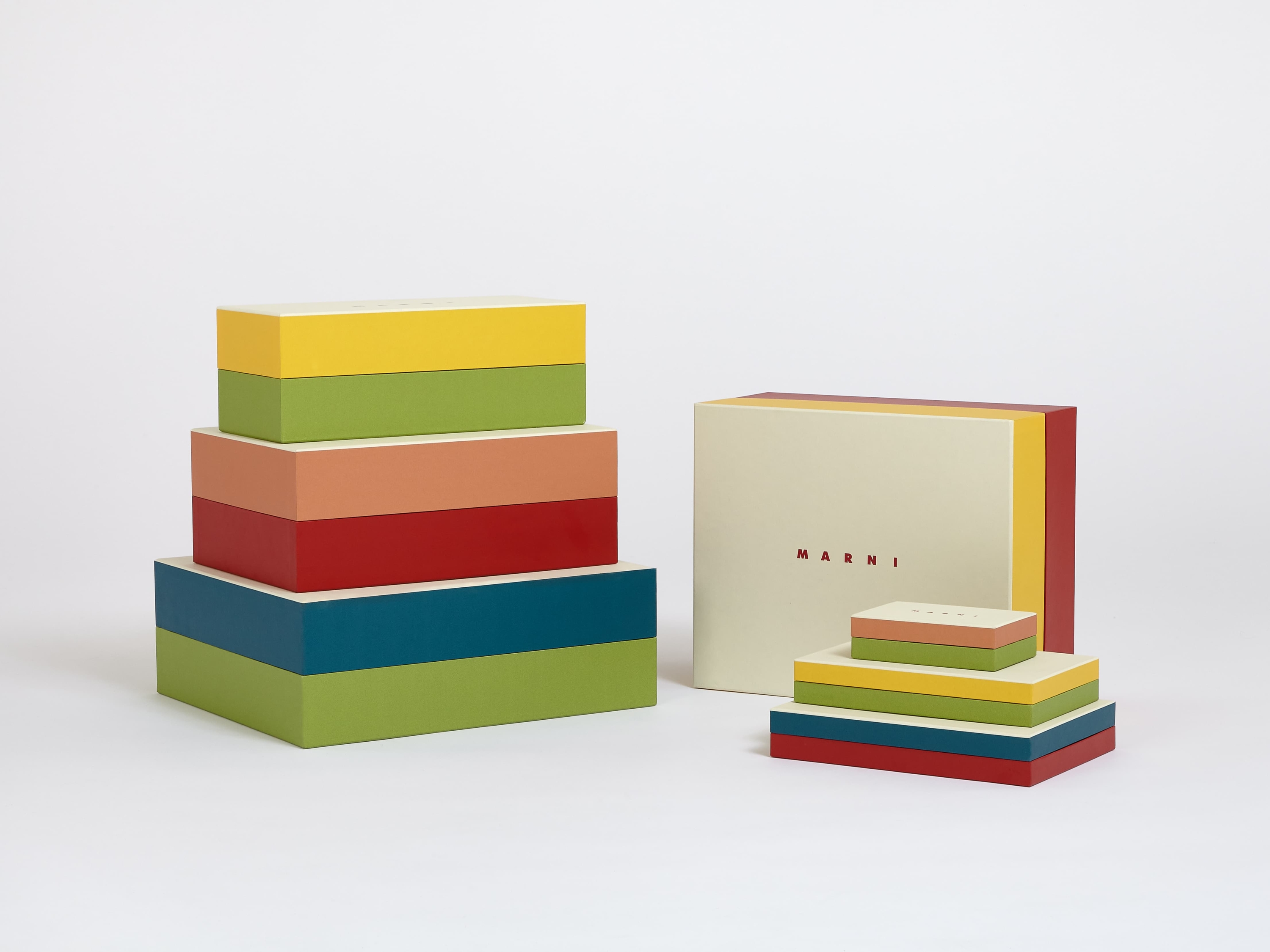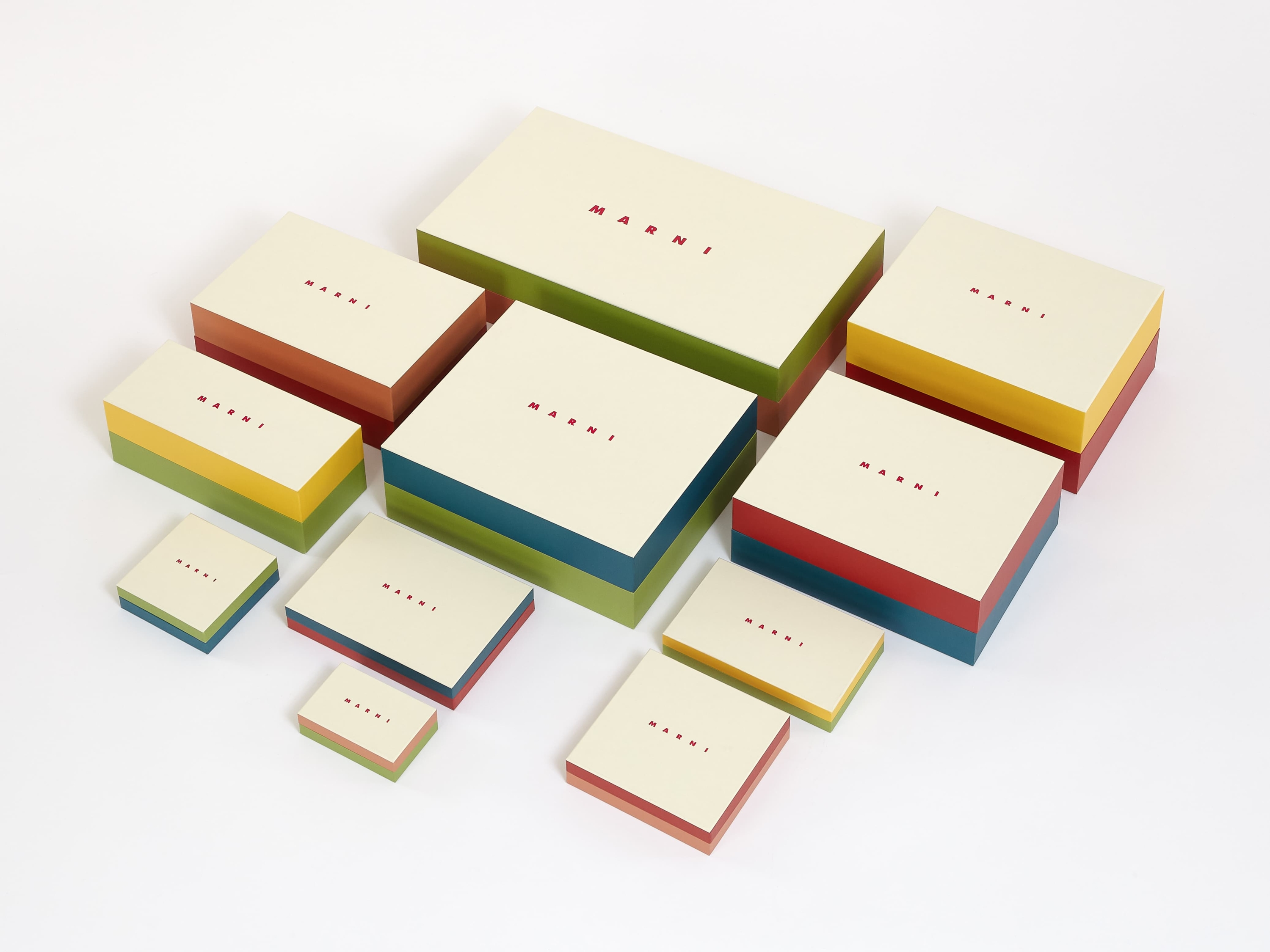 ---