Marni has taken over the Sunset Beach Hotel on the sands of Shelter Island, New York, Marni-fying the hotel's outdoor and indoor areas through Marni Marine's playful and imaginative universe, a celebration of Summer. Until Labor Day weekend, the ground floor spaces have been re-imagined through fabrics hailing from the Marni archives, giving a new and vibrant guise to the rooms, embellished with the signature colors, furnishings, and design objects of Marni Markets.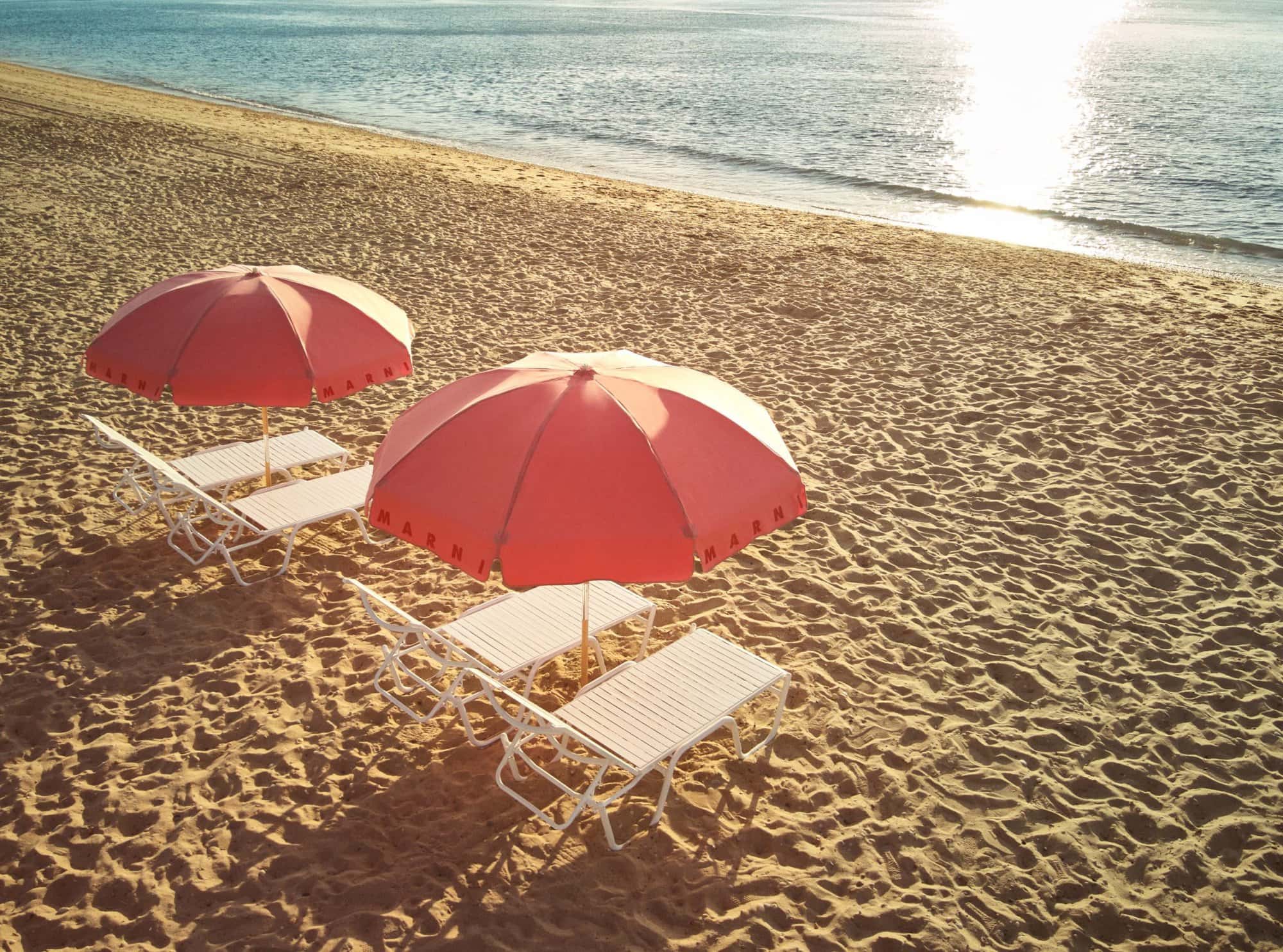 Through Marni Marine, the cozy ambiance of Sunset Beach Hotel blends with the eclectic and creative spirit of Marni in a place that invites guests to dream, relax, and get lost in the idyll of a seaside hideaway.
A combination of warm tones and jubilant prints pervades the rooms while preserving the atmosphere of the hotel. The external façade will be underscored by a sculptural, red metal MARNI logo, finished with baby blue display elements that resemble waves – which serve as a home for bags and beach hats – ridden by fishes and boats that pay homage to the sea.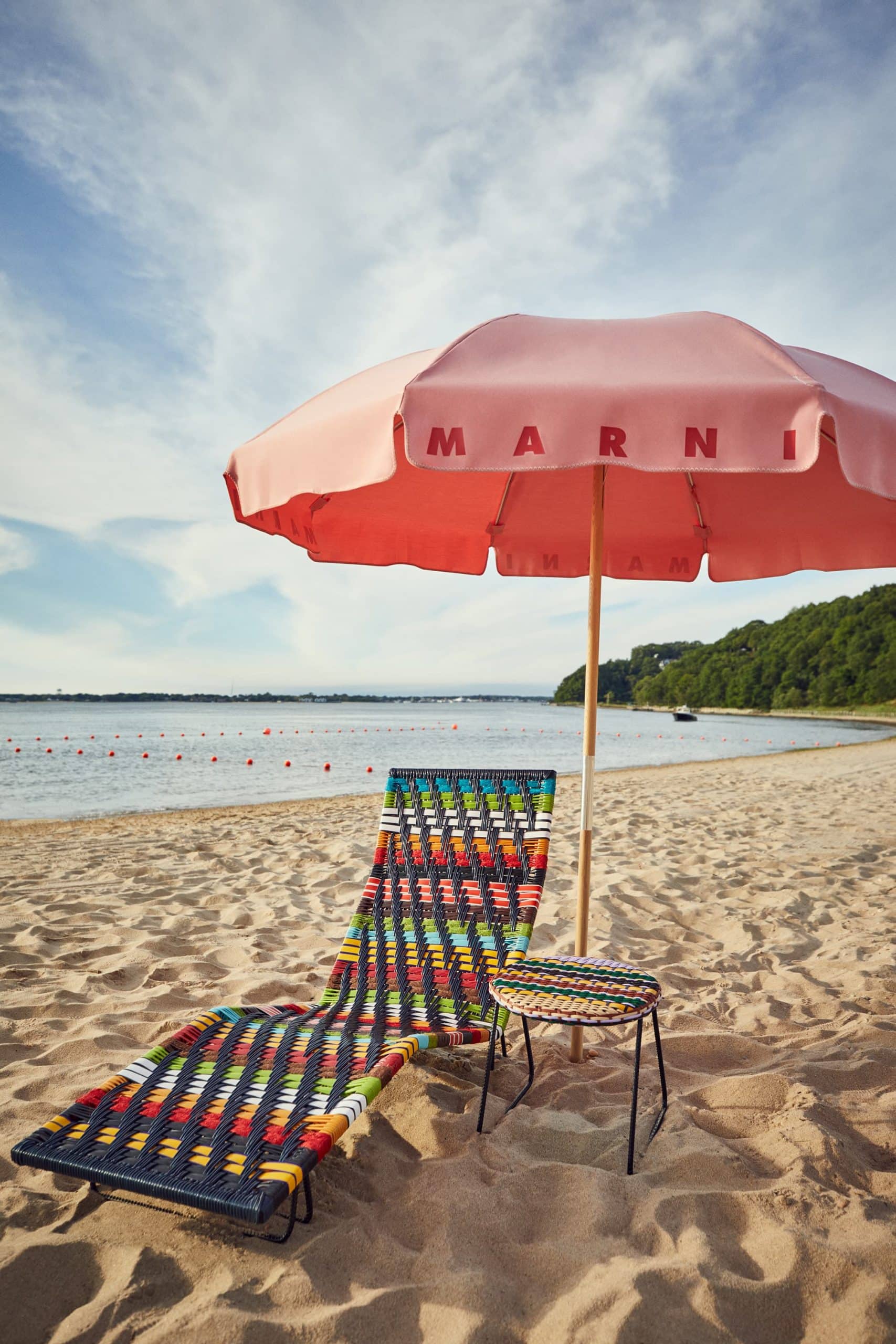 The hotel's boutique, with revamped orange and yellow walls, hosts women's and men's ready-to-wear as well as accessories from Marni's Spring/Summer 2021, in a space where red and white striped benches, covered with cushions and featuring maxi dots evoking stones, reverberate their playfulness through to the fitting room curtain and on a glass display case. The maxi dots characterize the display cases arranged along with the corridor housing pieces for the Marni lifestyle. The walls have been redefined with light brown and pink tones, giving new light to the area.
Inside the game room, cozy sofas have been wrapped in a spring of floral prints juxtaposed to pink and light brown walls. Here, it will be possible to relax on hand-woven Marni chaise lounges, rocking chairs, benches, and stools.
The spirit of Marni also pervades the suite room decorated with Marni Market furnishings, including bird-shaped chairs with an exclusive Marni frisky pink umbrella displayed on the terrace. 
The selection of Marni Market design objects and accessories for sale and available in limited edition include a series of baskets, vases, magazine racks, and sculptures, as well as necklaces, hats, bags – and fans conceived exclusively for the hotel.
The pop-up, envisioned in collaboration with Sunset Beach, allows guests to immerse themselves into the creative philosophy of Marni. In this experiential place overlooking the ocean, guests can relax and enjoy sun-kissed long days absorbed in summer dreams, getting inspired by the universe of Marni Marine.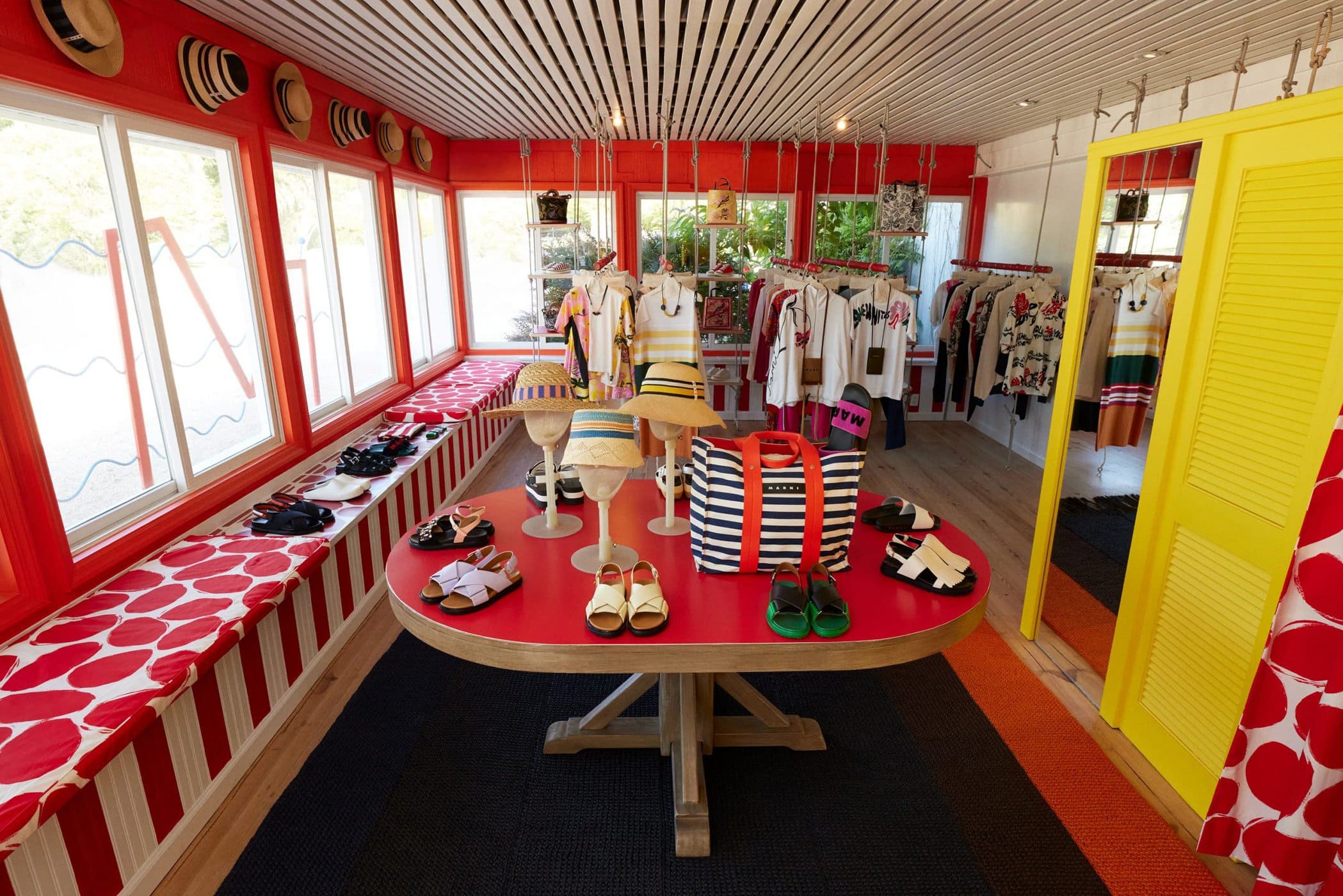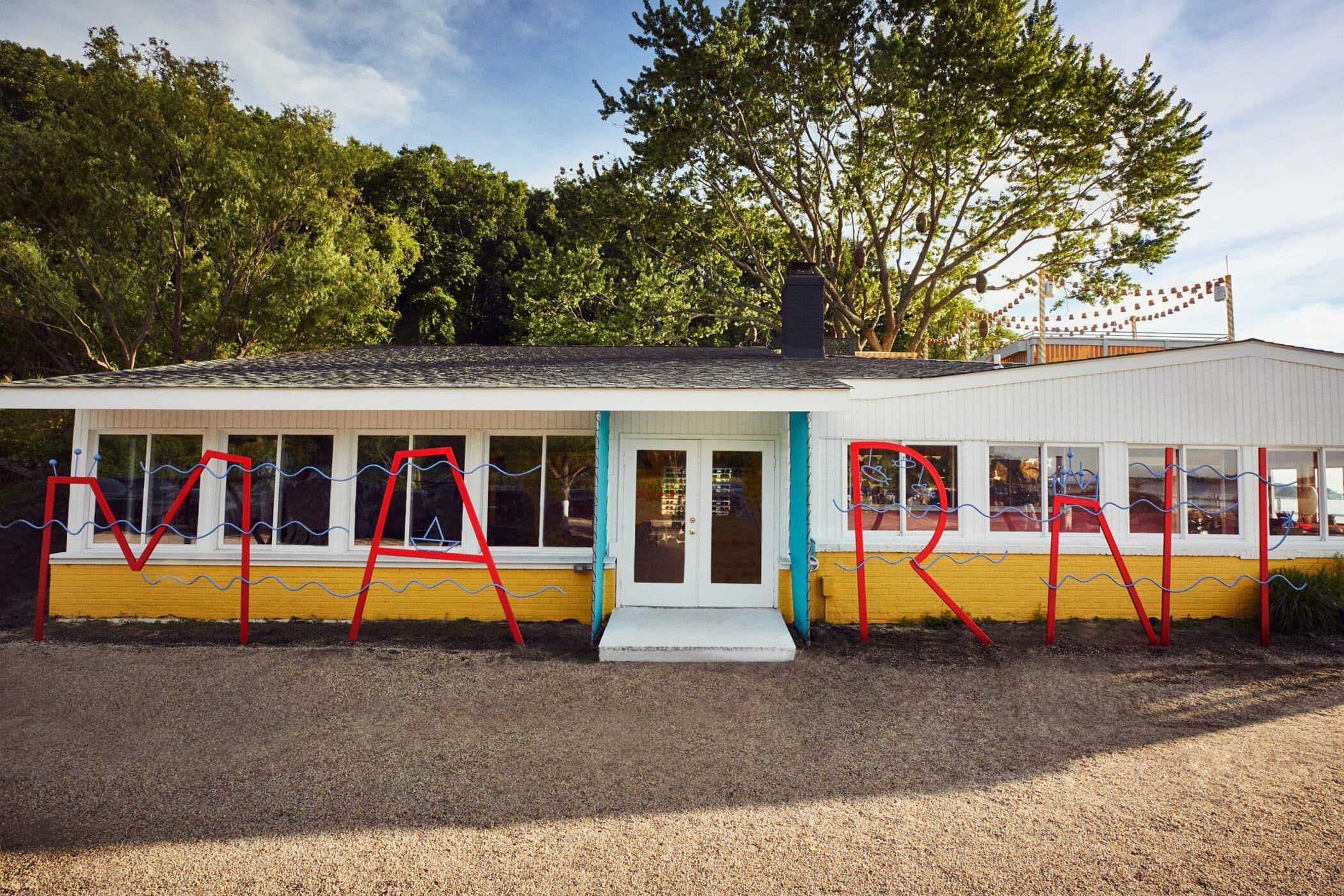 ---