Marni Presents the 'Wearweare' Digital Experience for Spring 2022
Marni takes a first step into the virtual world, presenting selected runway looks from the latest Spring/Summer 2022 Vol.2 collection through the Wearweare digital experience.
Although Wearweare is Marni's first foray into virtual worlds, its introduction highlights the Brand's willingness to further engage through increasingly immersive content – real or virtual – in this case resorting to cutting-edge technologies to foster a meaningful connection with consumers.
I don't consider 'virtuality' as a way to detach from reality, but as a different mean to explore human experience. Through the Wearweare program, we expanded the ideals of human connection at the core of the physical fashion show last September, offering users a new point of view and a new entry-point to engage with content in a very personal and immersive way"

– Francesco Risso, Creative Director at Marni
For the development of the Wearweare digital program, Marni has worked with Futurecorp, a decentralized studio operating at the forefront of the digital experience's design and development.
"We explored how we might bridge physical and digital through a new cinematic, yet interactive medium, and a seamless creative collaboration with the wealth of talent at Marni, AnamXR – our partner who have powered the metaverse platform to work with Futurecorp's Unreal Engine environment, and Cartel & Co. This freed us up to explore how we might bring the inspirations behind the collection to life beyond the constraints of a physical production. In the end, what we most wanted to capture was the possibility of a new state of being: the hyperreal. One in which the digital and physical experiences are not just connected, but enhanced by the other to create one transformative whole" – David Stamatis, ECD at Futurecorp and Tino Schaedler, Head of Design at Futurecorp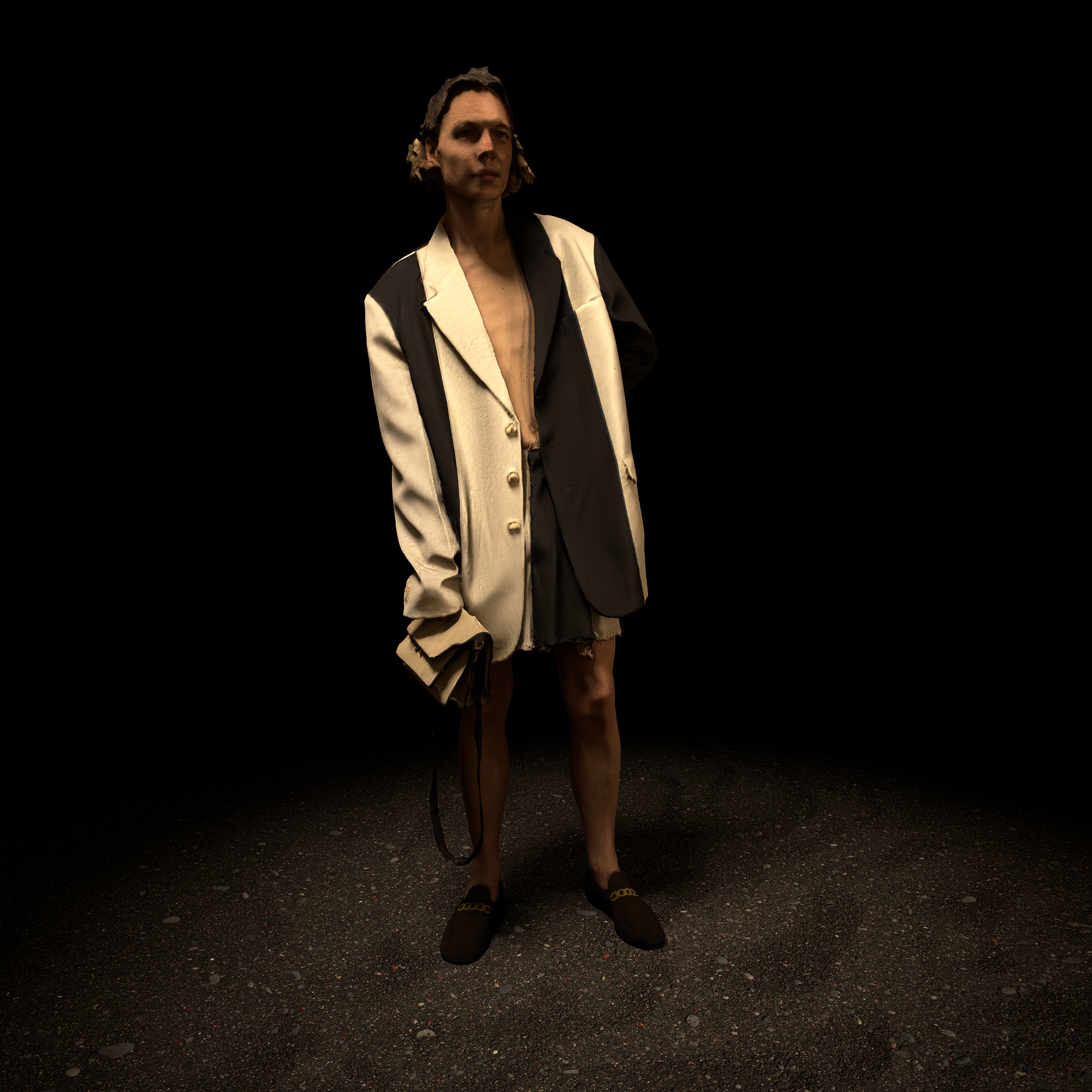 Consisting of three functionalities, Wearweare presents Marni's collection through a 3D lookbook, an AR interface and an immersive, metaverse-alike, virtual environment.
While the 3D lookbook presents a 360°, interactive discovery of the collection, the augmented reality blurs the lines between real and digital as it should: allowing users to once again interact with the models, to capture custom content and live a personally connotated experience.
The virtual world, finally, welcomes users into a cinematic alternate reality, conceived to immerse users into a lysergic landscape that leads to the core of a metaphorical crater. Integrated functionalities enable users to add products to their wish list while experiencing a digital journey cloaked in color, one of Marni's signatures, here proposed psychedelically, emphasizing the endless possibilities available through digital design.
---