---
Review of Marni Spring 2023 Fashion Show
Eternal Return
By Mark Wittmer
The idiosyncratically cool kid of the Milanese fashion scene Marni set its sights for Spring 2023 on a new city, with creative director Francesco Risso taking the opportunity to deliver a collection that guided the cult-favorite-turned-must-have brand freshly forward with an uplifting clarity of creative vision.
The show in New York marks the first stop on a multi-season journey that will bring the brand to its global community via the runways of fashion weeks around the world. In many ways, the youthful, boho-grunge arthouse whimsicality of Marni feels more attuned to the energy of New York City than that of its home in Milan.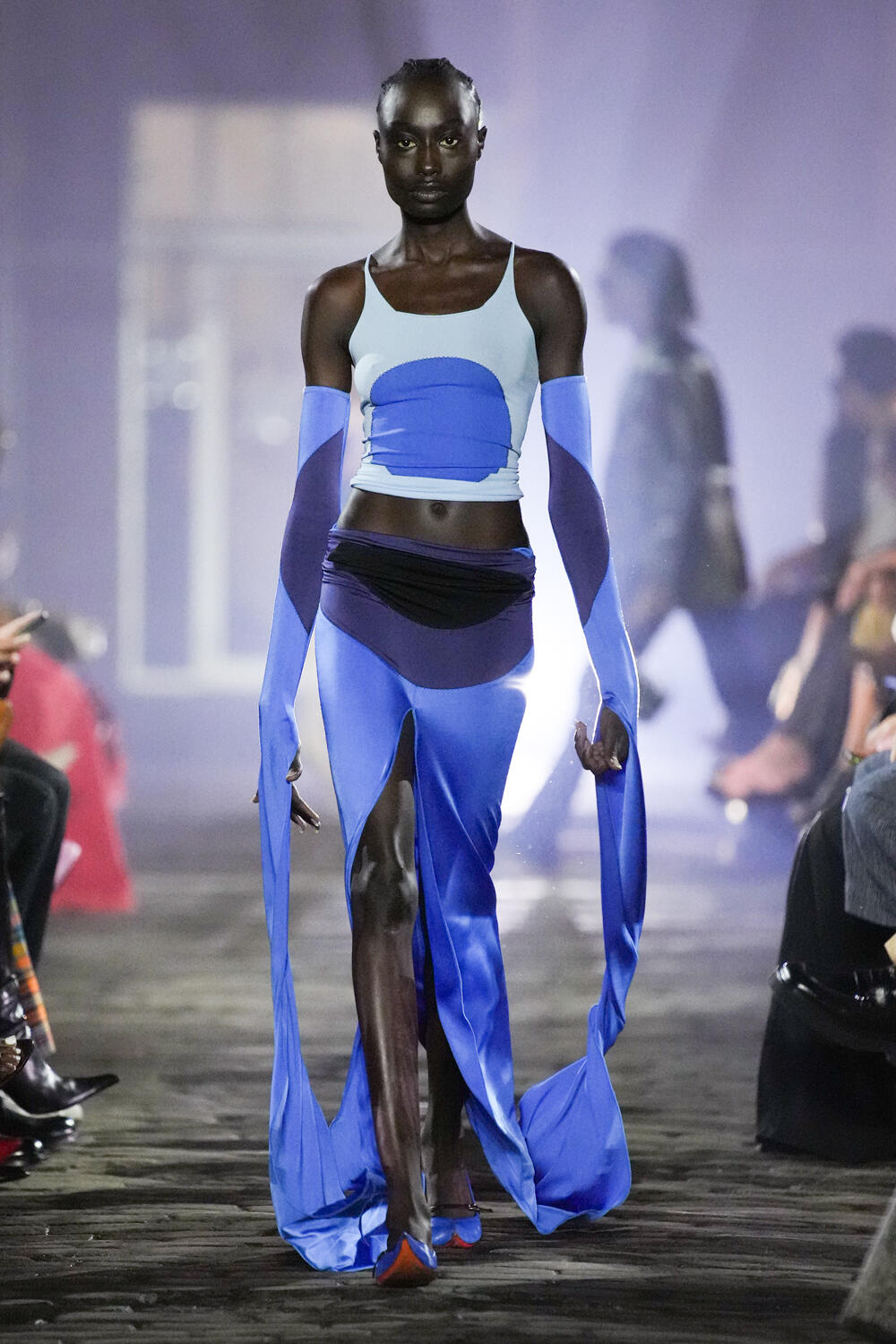 Yet the collection, while certainly not a complete departure from Risso's previous work, felt like a new chapter, a distinct step forward.
The designer infused a sense of mysterious elegance and body-conscious sensuality into his work, pushing his penchant for the poetic into more refined territory. While Marni's previous collection sought to embody the passing of time through minutely detailed pieces that demanded much scrutiny to glean all their visibly mended, patchwork personality, most of the looks here felt immediate: you see them at once, as a whole. Simple slip dresses with flirty slits up the side, confident silk-lined long overcoats, or effortless tank tops, while not minimalist (Marni would never), exuded a sense of ease and simplicity in dressing that felt a bit surprising for the house.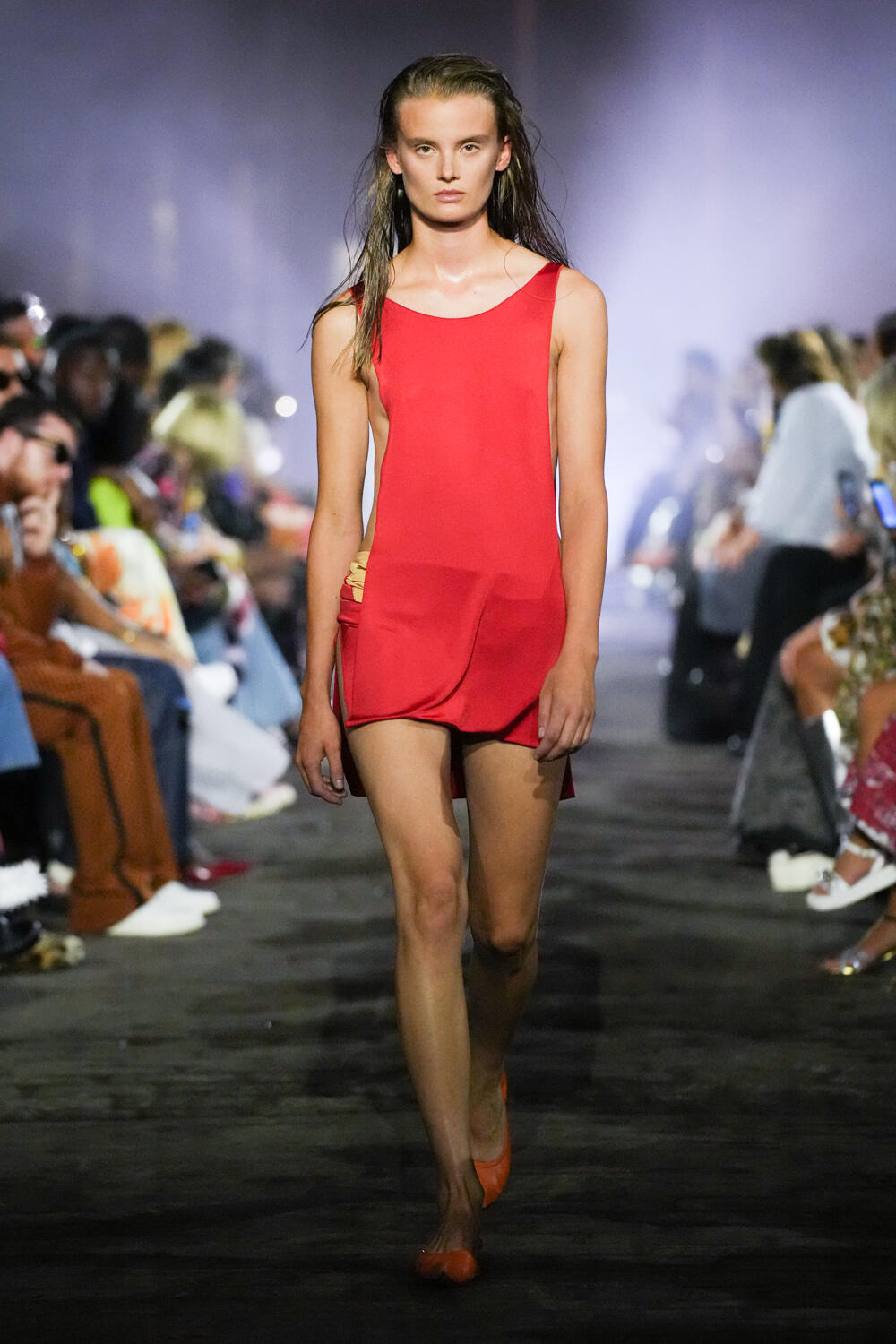 Risso still exhibited an idiosyncratic and keenly intellectual approach to constructing his garments however, showing particular ingenuity, for example, in the dresses and skirts that flowed back upwards to become gloves, sleeves, or tops – a striking image of the collection's visual theme of circularity, connectivity, and the infinite.
This theme of concentric circles was embodied more literally in color blocking and prints – including some mesmerizing watercolor pieces – as well as the frequent cropped knit tops whose erstwhile neck holes are worn on the front of the body to become circular windows of skin.
On that note, it still wouldn't be Francesco Risso's Marni without some kooky, deconstructed knitwear, and, in what feels like a natural evolution from last season, some thrashed hybrid knit tops were definitely present, though they played more of a supporting role. Another thoughtful and beautiful consideration that pushed the presentation's feeling of a poetic flow was the gradually shifting color palette, which came out all fiery red, orange, and ochre before transitioning to deep blues, and finally ending on a dress that synthesized these hues in a piece that abstractly recalled the setting of the sun over water.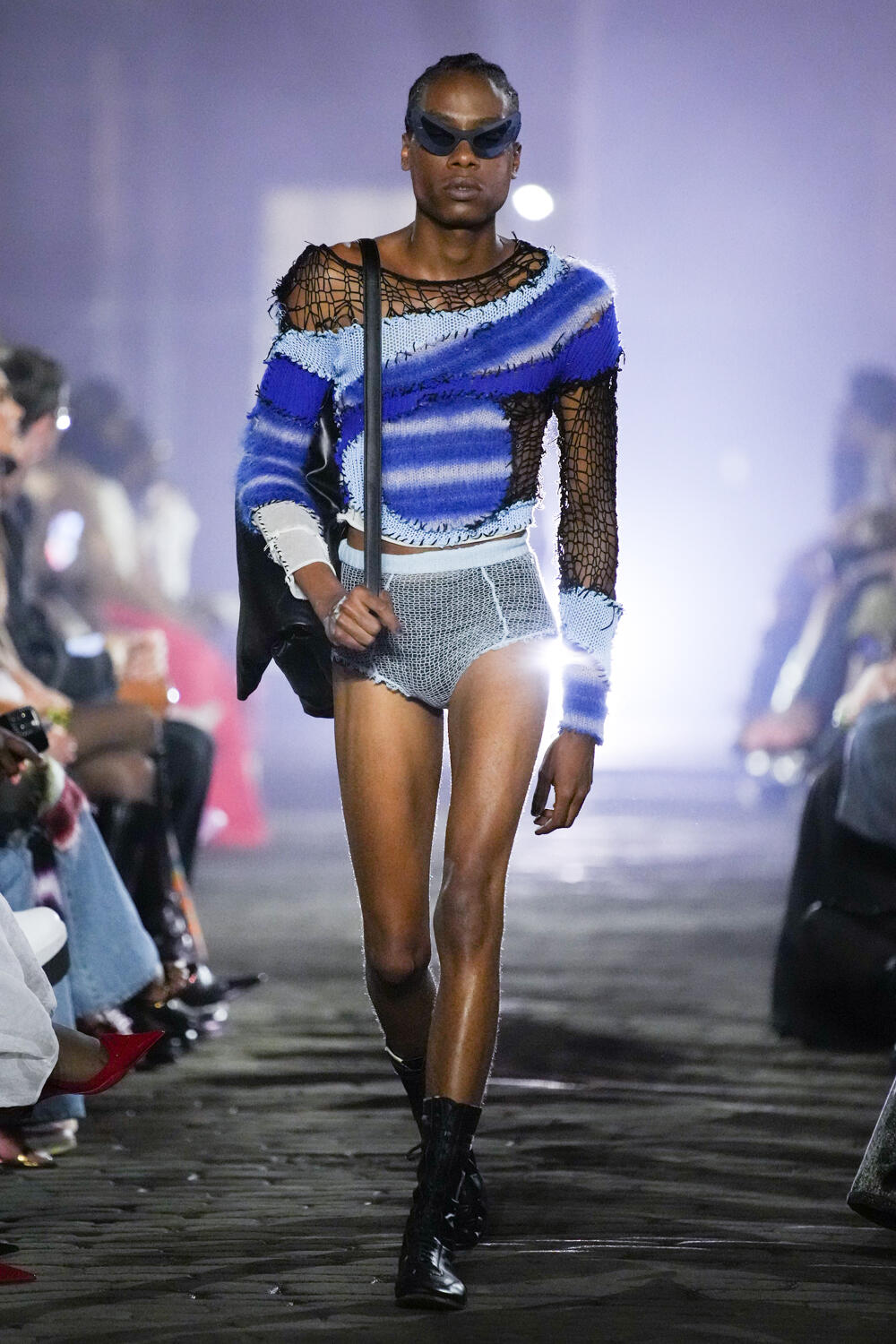 While it's harder to fit the eclectic footwear – wrestling high tops, pointy toed ballet flats, and soled socks with trompe-l'oeil laces – into the collection as a whole, their surreal energy and inevitable status as next-season Marni must-haves is enough to justify their presence.
To put on the show, Risso worked with New York-based Babak Radboy, who created the production and dramatic lighting worthy of such a chromatically attuned collection, and London-based Dev Hynes (better known as Blood Orange) on musical direction, who composed an epic score for strings and voiced that made wave-like use of circular and overlapping motifs to echo the themes of the collection.
Though the collection feels a bold step forward, Risso has certainly pleased the most imaginative and open-minded of his existing (and rapidly growing fanbase), while catching the attention of many who may not have believed the hype yet.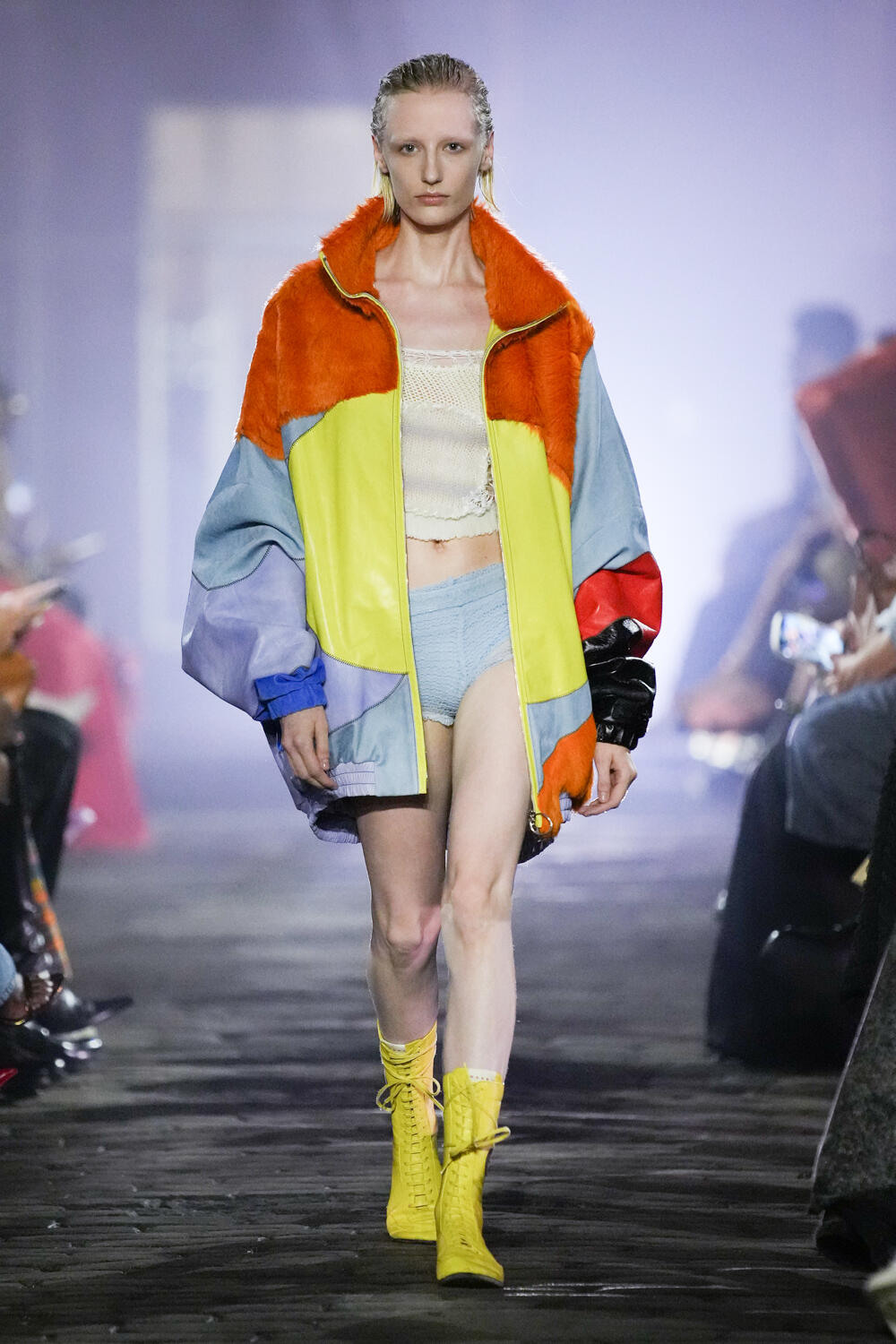 Continuing to use the signature handwriting that has turned his brand into a modern cult icon, Risso writes an exciting new chapter for the brand, guiding it forward with a nuanced balance of playfulness and precision.
---