Marni's Bohemian Dream Come True
Review of Marni Spring 2024 Fashion Show
By Mark Wittmer
THE COLLECTION
THE VIBE
THE THEME
The third stop on Marni's world tour brings the Milanese arthouse favorite to Paris. Leaning into memories and fantasies of the European fashion capital, creative director Francesco Risso maintained the brand's offbeat spirit while chicly polishing it up and infusing a spirit of baroque romance.
Risso has smartly used the individual stages his "world tour format" as distinct design chapters that allowed him to make a focused dive into a particular aesthetic themes. Brooklyn flowed around ephemerality and cyclicality, while Tokyo was big on geometry, primary colors, and polka dots.
The designer continued this approach to make the brand's Parisian debut, fittingly, its most Parisian collection. There's no berets or sailor stripes here – thankfully – but the balance of crispness and bohemian flair in the 70's-inspired suiting would feel right at home among the jazz clubs and poetry cafés along the left bank of the Seine.
That being said, there were still Marni's signature moments of well crafted chaos. Sculpted, three-dimensional flower appliqués made from recycled tin cans bloomed out of minidresses; oversized jackets were composed entirely of the patches you would see on a denim jacket, sans the denim. Linearity and proportion were exaggerated through cut and weave. And there was no shortage of stripes and plaid power clashing – a delightfully paradoxical synthesis of playfulness and sophistication.
THE BUZZWORDS
Polished. Bohemian. Parisienne. Proportioned.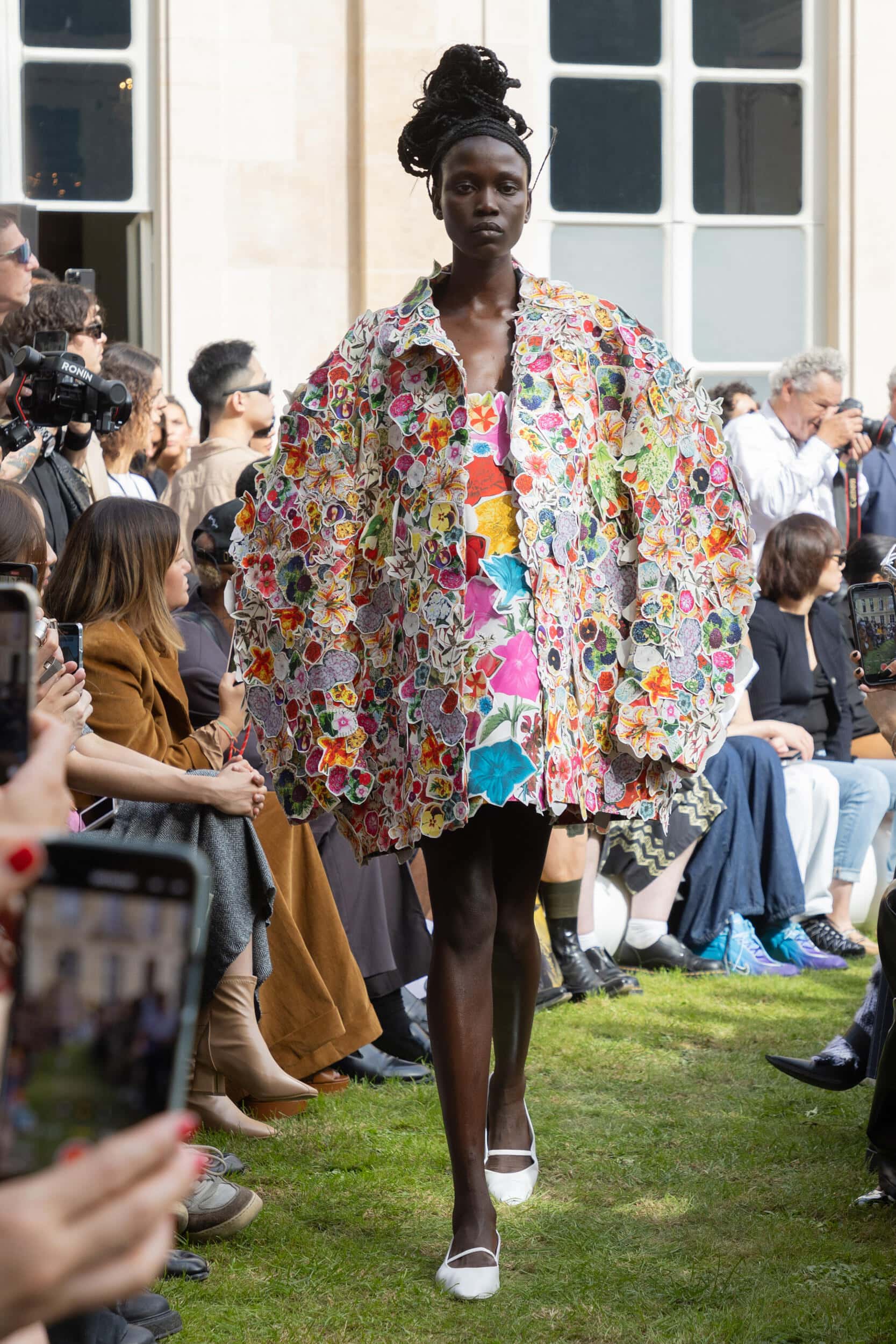 THE SHOWSTOPPER
Look #30
Though they may have felt like thematic outliers from the rest of the collection, these dresses featuring both 2D and 3D appliqué flowers are an outlandish and undeniably Marni take on the creative legacy of the couture capital.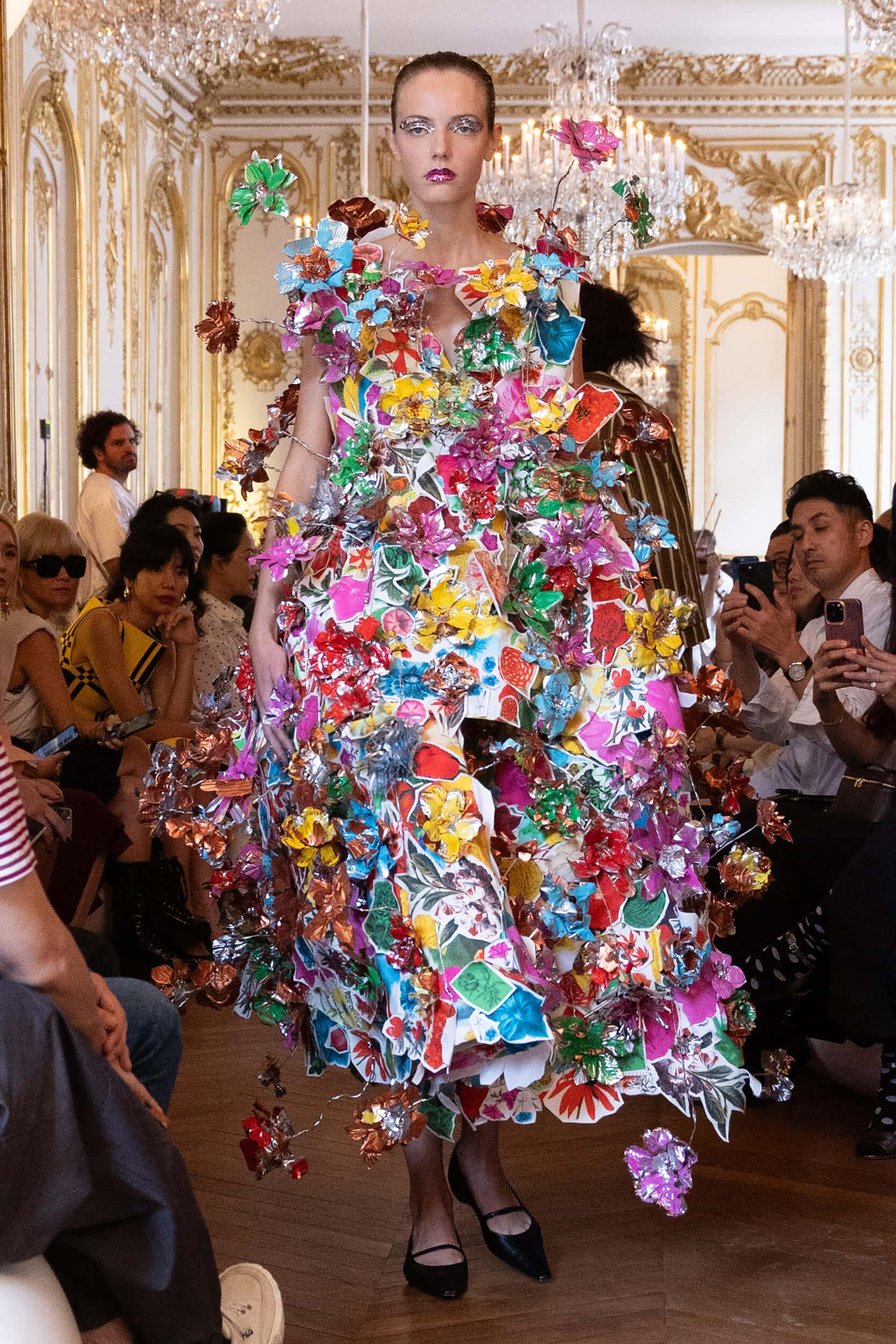 THE DIRECTION
Pros
An effortless translation of Marni's arthouse spirit into Parisian café culture
Subtly vibrant use of detail and proportion
cons
Perhaps a bit repetitive – there's probably more than enough stripes here
The show's invitation featured a copy of handwritten note from Risso. In his characteristically inscrutable communication style, the designer relates the time he lived in Paris for a summer as a teenager, when he stayed with his friend who just so happened to live two doors down from Karl Lagerfeld – over whom the two friends developed an obsession.
In a dream-come-true moment, the show was held among the Baroque appointments of that very home where Lagerfeld lived, the Hôtel de Maisons.
THE QUOTE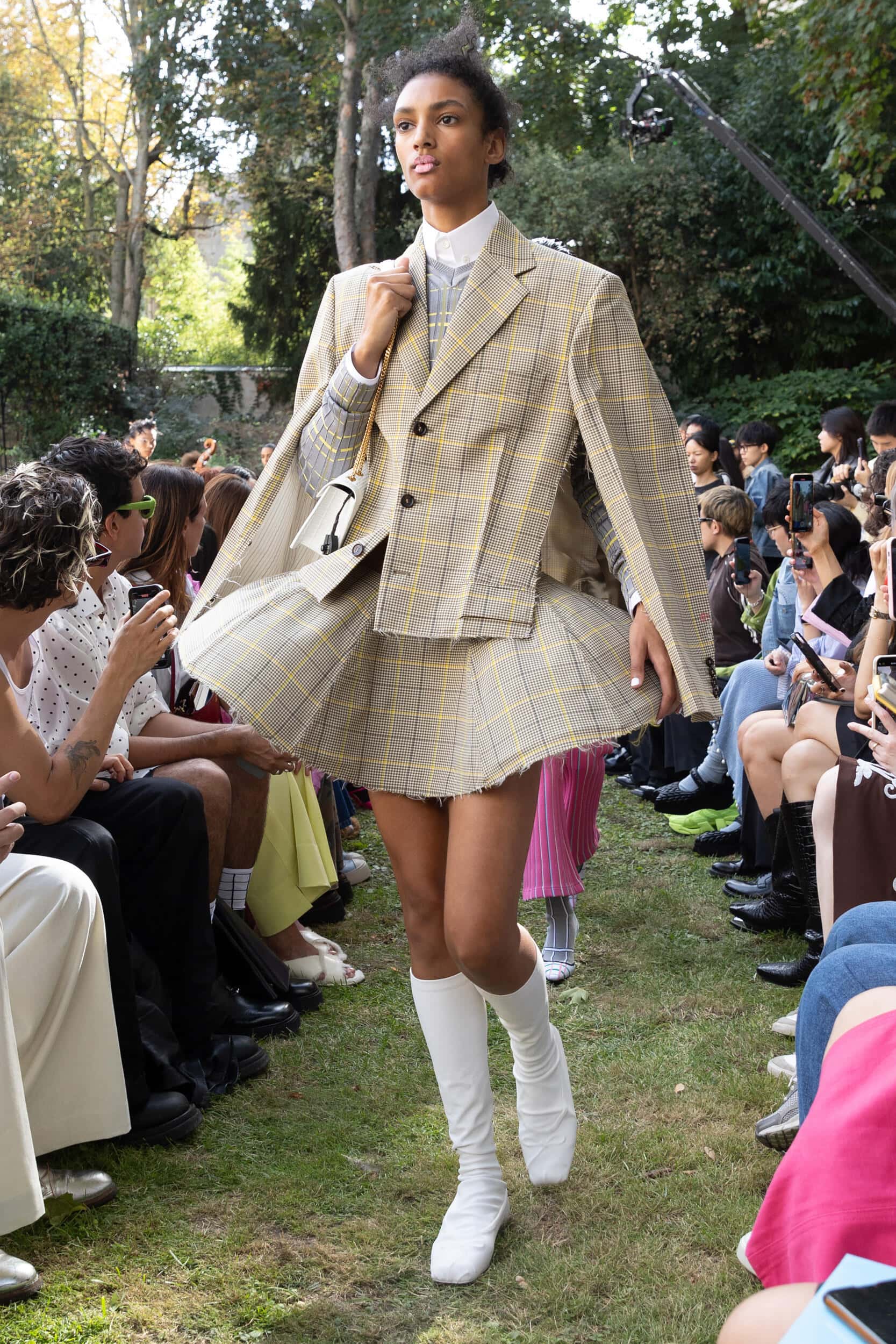 As I walk through this house, with the sensation of being in a little Versailles, I think of this man who consecrated so many years of his life to fashion, the most ephemeral architecture of real illusion."

– Francesco Risso, Marni Creative Director
THE WRAP UP
Marni made the most of its stop in Paris with a nod to a Lagerfeld legacy and an embrace of the romance of bygone Bohemianism, all while maintaining the offbeat aesthetic identity at the brand's heart.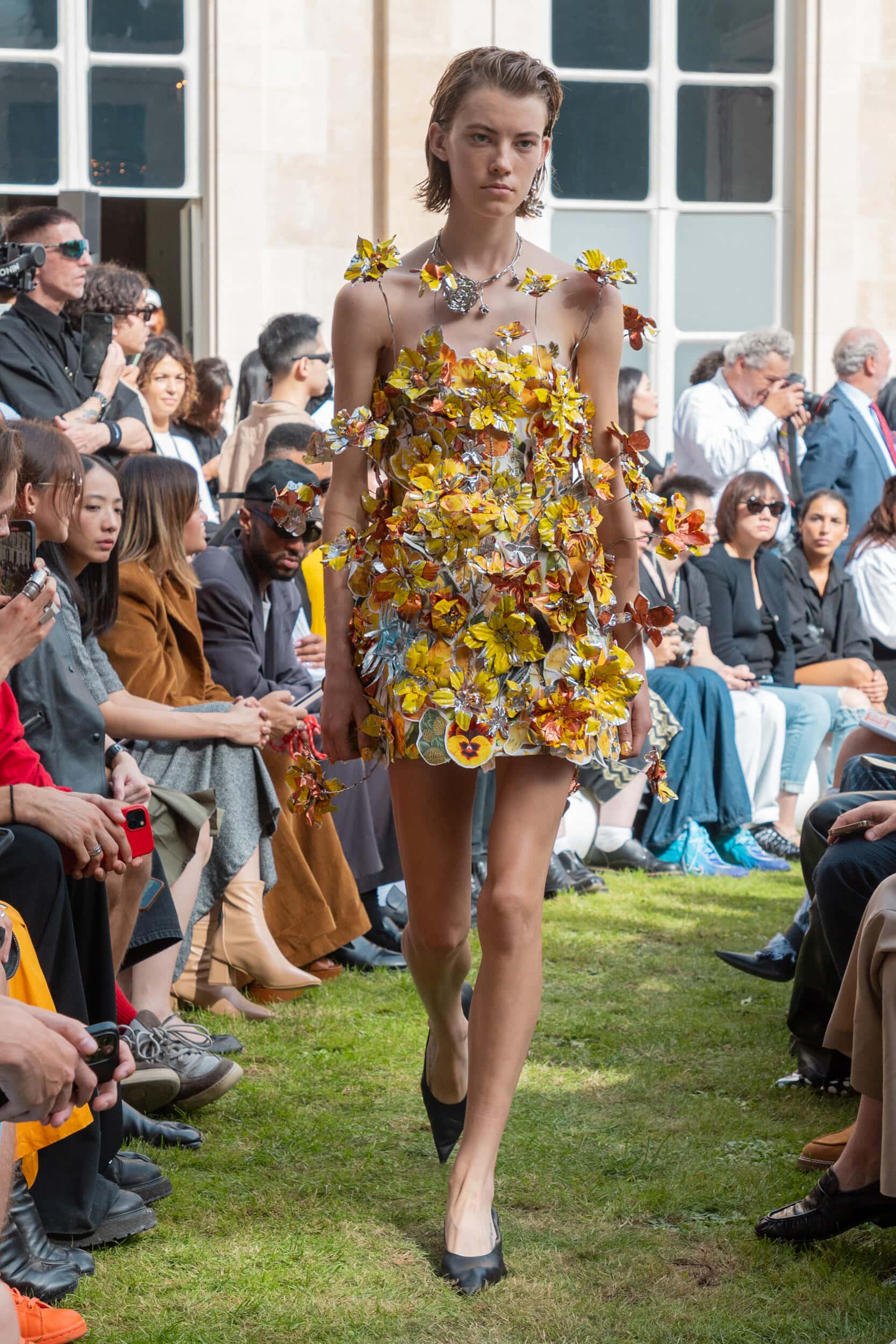 ---